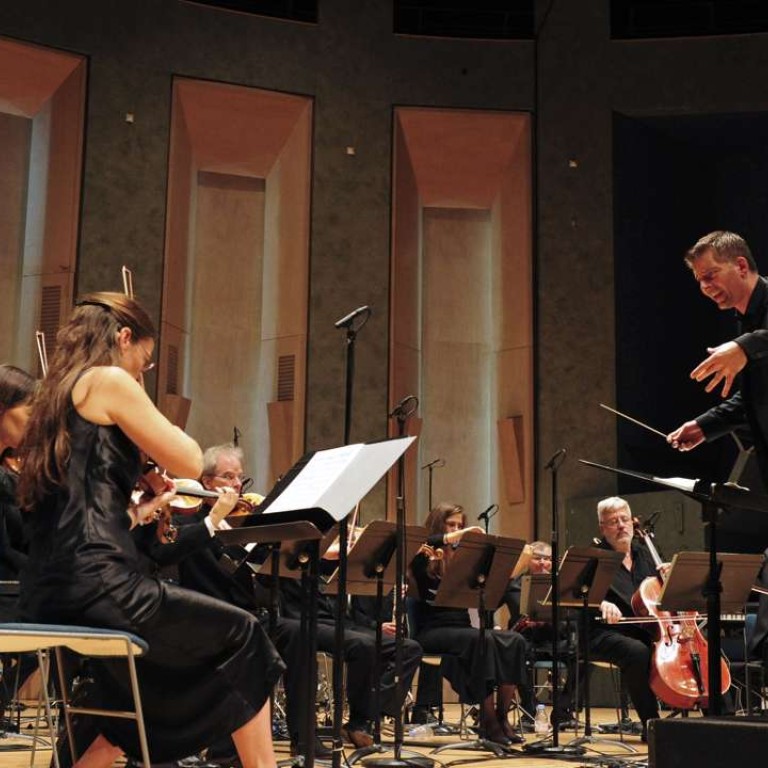 Review: Ensemble Intercontemporain/Matthias Pintscher - worth the wait
Group founded by Pierre Boulez make Hong Kong debut with concert of seven contrasting works spanning over a century, including one inspired by 2015 axing of four Mid-Levels banyan trees
The Paris-based Ensemble Intercontemporain, purveyors of fine European modernism for more than four decades, finally made it to Hong Kong on Sunday evening at the City Hall Concert Hall. Better late than never, though their long-delayed debut resulted in a backlog of more than a century of sonic exploration packed into an extensive two-and-a-half-hour programme.
Appearing under the banner of the New Vision Arts Festival, the Ensemble led with the "new", with most of the music before intermission hailing from the 21st century.
Charles Kwong's Lachrymae, the ink barely dry from its premiere in last summer's soundSCAPE Festival in Tuscany, was both the most recent work and the winner of the Ensemble's "call for scores" initiative among Hong Kong composers.
Lachrymae
, as Kwong noted in an elaborate programme description, was inspired by the
chopping down in 2015
of four mature banyan trees in Bonham Road, Mid-Levels, that the government considered a threat to public safety. Shimmering colours unfolded from a six-piece ensemble. Extended harmonies and melodic fragments pointed one direction, then veered in another. Did this signify twisting roots and branches? A listener would be hard pressed for a definite answer, though it was easy enough to fit the pictorial sounds to a narrative of one's own.
Kwong's piece was a thorough contrast to Franco Donatoni's Tema (Theme) for 12 instruments, which opened the evening. A better title for the work might be "Fragments", since it sounded as if conventional melodies had been sliced and reassembled like a William Burroughs cut-up novel.
Whirling Tissue of Light by Matthias Pintscher (the Ensemble's music director since 2013) was more of a cascade of pianism for soloist Dimitri Vassilakis. The jazz, techno and flamenco influences in Bruno Mantovani's Les Danses interrompues (Interrupted Dances) were thoroughly diffused into something of a mini piano concerto, the keyboard musically surrounded by winds and strings.
After the intermission came the . older works. Arnold Schoenberg's single-movement Chamber Symphony No. 1 (1906), possibly the closest the ensemble ever gets to standard repertory, stripped late-Romantic excess to bare bones in both force and scope while still remaining rooted in Mahler's emotional world.
By contrast, Györgi Ligeti's Chamber Concerto for 13 instruments (1970) seemed barely rooted to anything at all, its ethereality resulting from complex juxtapositions of rhythms and tempos cancelling each other out.
Two tidy ironies shaped the evening, the first being that a handful of musicians playing like soloists can combine the grandeur of an orchestra with the intimacy of chamber music. The second was that the shortest piece on the programme could have the most lasting effect.
Memoriale (…explosante-fixe…Originel) for flute and eight instruments, written for the Ensemble in 1985 by its founder Pierre Boulez, opened the second half of the evening in a five-minute exercise of ornate musical compression, with flautist Emmanuelle Ophèle's florid flutter tonguing dominating the delicate turbulence of the ensemble. Rarely has music so austere sounded so sensual.