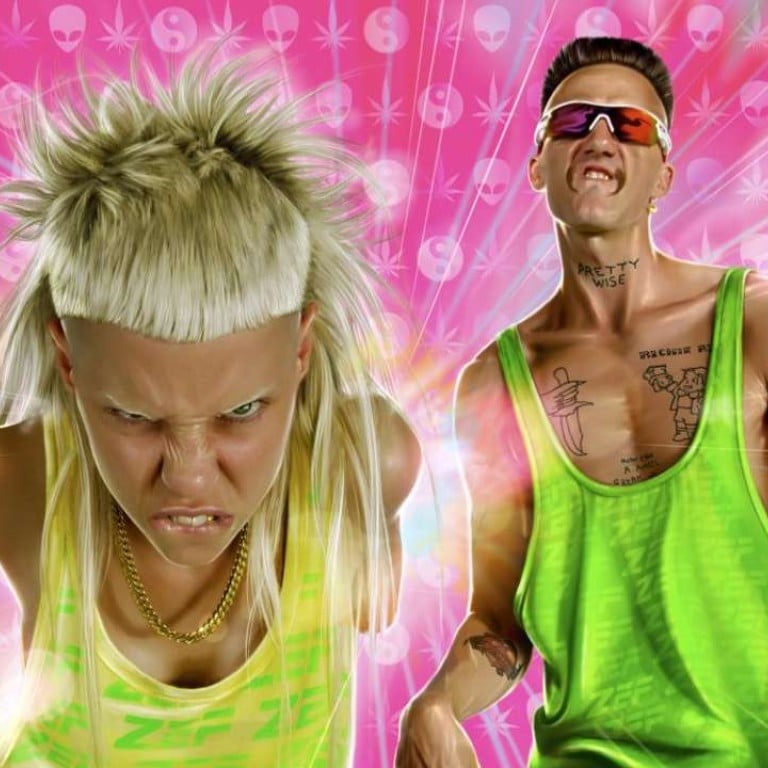 Die Antwoord pull out of Hong Kong's Clockenflap festival
South African rappers cite 'unforeseen circumstances' as they withdraw from this year's event, but updated lineup to be announced tomorrow
Confrontational rap-rave outfit Die Antwoord have pulled out of this year's Clockenflap festival, disappointed event organisers announced yesterday.
The South African duo's cancellation comes months after US dance-rock band LCD Soundsystem gave up a headline slot at the festival so they can record a new album.
Clockenflap music director Justin Sweeting says festival organisers were informed that Die Antwoord couldn't make it due to "unforeseen circumstances".
"It's disappointing from our point of view as we had their exclusive Asian show, so it was a coup to get them," he says.
"But Clockenflap has always been a festival which is the collective sum of its parts - it's not just about one individual artist - and about the overall lineup experience being full of depth and discovery throughout.
"We have received a lot of support from booking agencies who are rallying together after our run of bad luck on this front this year, and we have received some very reassuring messages industry wise on how important Clockenflap is for the region's development."
Die Antwoord have amassed a huge cult following since they exploded out of Cape Town in 2008 with a confrontational sound that combines rave music with rap, foul-mouthed lyrics in Afrikaans and a striking frontman in the form of the heavily tattooed Ninja (Watkin Tudor Jones).
Sweeting says the full 2016 Clockenflap line will be announced on October 27. 
More than 100 acts have been confirmed for the three-day festival on the Central Harbourfront from November 25-27. The big names include British dance music icons the Chemical Brothers, Icelandic post-rock band Sigur Ros, funk pioneers George Clinton and Parliament Funkadelic, British indie rockers Foals, Taiwanese singer-songwriter Cheer Chen and Canadian experimental outfit Crystal Castles.