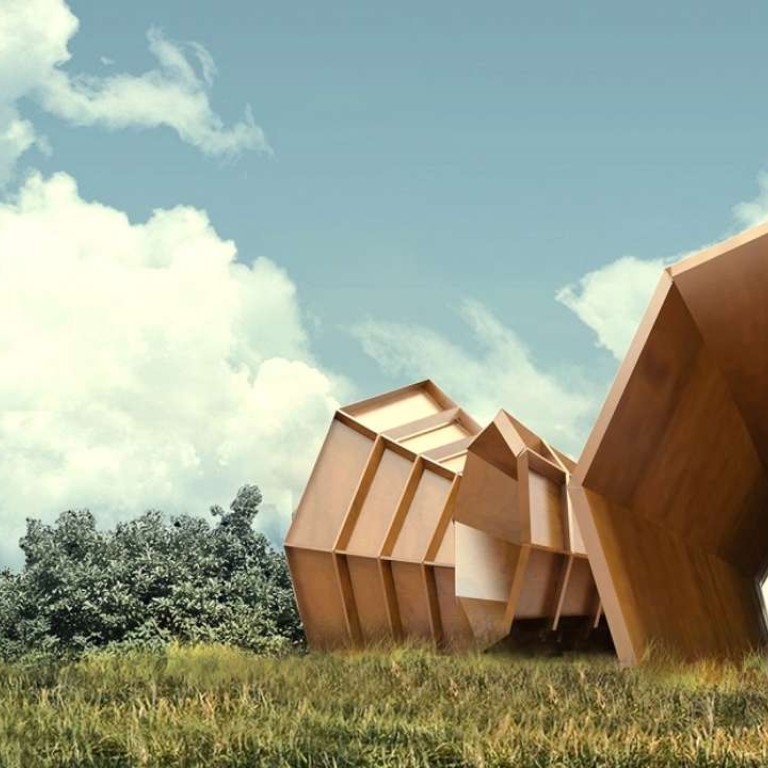 Clockenflap Hong Kong – the acts to see on Sunday, from Chemical Brothers to Charm Charm Chu
If you've recovered from two already fabulous days on the harbourfront, hang in there because there's one more night of top entertainment as the annual festival winds down with a bang
Clockenflap is a sprawling festival, with almost 120 acts performing over three main band stages, two electronic stages, two theatre venues and two immersive entertainment spaces.
To help you navigate the event and give you the most Flap for your buck, we've pored over the schedule and put together some suggested itineraries. Here are our recommendations for Sunday at Clockenflap, the final day of the festival.
12pm
Sunday afternoon is a great time to walk around the festival site and soak up the artier side of Clockenflap. There are some great installations this year, most notably Talk2Me, two huge megaphones which will broadcast your tweets to the masses, and the Kimi "shared-spine device" – no, we aren't sure either.
1pm
If you've got kids with you (or even if you haven't), let Rumple & Friends entertain you. These Hong Kong-based children's entertainers have become a fixture at Clockenflap and their show serves as a magnet for young (and many not so young) visitors every year.
1.30pm
Before you get started on Sunday's music programme, swing by the Cinema Silenzio film tent. This year, the featured films include Lo and Behold: Reveries of the Connected World, the latest documentary by Werner Herzog, and Kiki about New York's LGBT "ball culture" scene.
2pm
Over on the FWD Stage, Singaporean singer-songwriter Gentle Bones will be performing many of the tunes that made him a YouTube star. The young artist, born Joel Tan, now performs sell-out shows in the Lion City, and is likely to win a new army of followers at Clockenflap.
2.30pm
The Hong Kong-born bass music DJ Subcoat will turn things up a notch when he performs in the Electriq dance tent. Now based in London, Subcoat has been making a lot of noise with regular appearances on the influential Rinse FM, and has performed alongside big names such as A$AP Mob and Skepta.
3pm
Hang around the Electriq Stage to catch Sun Glitters, the glitchy, summery electronic project of Luxembourger musician Victor Ferreira. Sun Glitters' releases have been praised by the likes of the BBC and Pitchfork, and his live show will appeal to fans of electronic acts such as Boards of Canada and noisy guitar bands such as My Bloody Valentine.
3.30pm
Now it's time to head to the KEF Stage to headbang to local metal band Charm Charm Chu. These guys play a brutal form of thrash metal and this year have both released their debut album and performed an extensive mainland China tour, so will be raring to let loose before a home crowd.
Watch: Charm Charm Chu are the poor piggies of Cantonese thrash metal
4pm
Give your ears a little break at the main Harbourflap Stage with the mellower sounds of Juicyning, a five-piece local indie band with blues, jazz and soul influences. These Academy for Performing Arts graduates were previously named best new band at the Chinese Music Media Awards, and Clockenflappers can expect a wistful and theatrical set.
4.30pm
London-based French minimal disco performer Roscius has been a big word-of-mouth success across Asia in the past year, blowing minds with his live set which he creates on the fly using percussion and vocal sampling. Come and see what the fuss is all about when he takes the stage in the Electriq tent.
5pm
Back on the FWD Stage, Manchester-born singer-songwriter and producer Shura will be mesmerising the audience with her sultry synth-pop. She draws on a huge variety of influences – from Massive Attack to Mariah Carey, and from Pink Floyd to the Pixies – and should be in fine form after appearing at huge events such as Bestival.
5.30pm
Sunday drum 'n' bass sessions have become a tradition at Clockenflap, and local outfit Magnetic Soul can always be expected to turn things up to 11. Over on the Robot Stage, this veteran crew will be fronted by MCs R-Vee and AJC, and will get you fully hyped up and ready for hip-hop legends the Sugarhill Gang.
6pm
In Rapper's Delight, the Sugarhill Gang sang "What you hear is not a test – I'm rappin' to the beat/ And me, the groove, and my friends are gonna try to move your feet". We challenge you all not to do just this when this New Jersey crew who helped give birth to hip hop take to the Harbourflap Stage.
6.30pm
Next up on the FWD Stage, catch fellow New Jersey outfit Yo La Tengo, probably one of the most influential bands you've never heard of. Regarded as giants in the alternative music universe, since coming together in the mid-1980s these critics' darlings have released almost 20 albums of noisy guitar pop that follows in the footsteps of the Velvet Underground.
7pm
It's time for a break, so grab a bite at the food bazaar, head to Club Minky and prepare to be amazed by the Stockholm circus act All Genius All Idiot. These surreal acrobats explore gender issues through Chinese pole, rope and balancing acts, and have been popular additions to festivals in Berlin and London this year.
7.30pm
As night falls on the final night of the festival, the big guns come out to play – and first up is Foals on the Harbourflap Stage. These indie rockers from Oxford are regarded as one of the UK's top live acts and they have graced the stages of Glastonbury, Roskilde and Coachella festivals. Punters will be talking about this one for a while so find a prime position and dig in.
8pm
Crystal Castles are also guaranteed to deliver a memorable set over on the KEF Stage. The Canadian synth-punk act are infamous for their raucous, visceral live sets, and their Clockenflap show has the potential to go down as one of the greatest in the festival's history. Remember you heard that here first.
8.30pm
Continuing the Sunday drum 'n' bass theme, the genre pioneer Shy FX will be dropping ear-splitting beats over on the Robot Stage – most likely including his influential early jungle classic Original Nuttah from 1995. Local bass music collective Bass Music China will then be manning the decks until the end of the night.
9pm
And here we are at the final choice of this year's festival. Eclectic Japanese rockers Sekai No Owari will be bringing the FWD Stage to an explosive close, but we can't possibly recommend them over the mighty Chemical Brothers. With one of the world's most mind-blowing live shows, complete with giant robots and lasers, and a back catalogue of some of the best dance music ever made, the British duo are likely to go down in Hong Kong's musical history as they bring the curtain down on Clockenflap 2016.