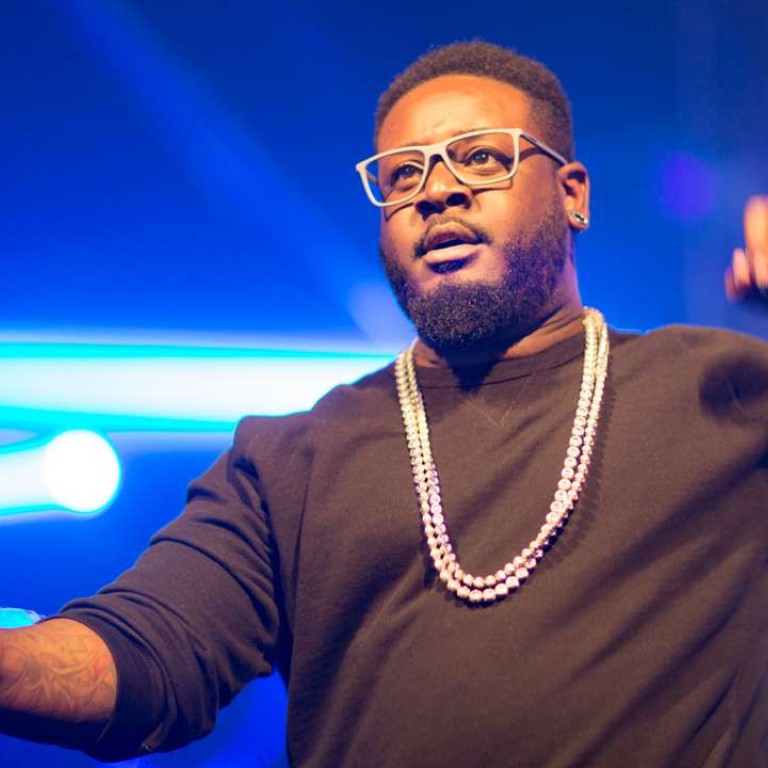 'Excited' T-Pain brings his energy and unmistakable sound to Macau
R&B singer-songwriter T-Pain is a prolific producer, collaborator and touring performer – and he's returning to Macau to unleash his unique Auto-Tune augmented sound on fans here
The R&B singer-songwriter, who appears at Pacha Macau on December 17, is a commercial phenomenon. He's produced more than 60 top 10 singles, 16 of them number ones, as a solo artist, producer and songwriter, including solo hits Buy U a Drank (Shawty Snappin'), Bartender and I'm ' 'n Luv (Wit a Stripper), and collaborative smashes including Flo Rida's Low, Chris Brown's Kiss Kiss and Jamie Foxx's Blame It.
Although his most successful songs deal mainly with partying, he's a rather sensitive soul. He's won two Grammies and been nominated 11 times. Forbes magazine has estimated his income as high as US$15 million a year. But it was with his popularisation as a vocal effect of the pitch-correcting software that he really stamped his mark indelibly on musical history.
Auto-Tune was launched in 1997, originally based on oil-exploration software. It adjust vocals to the nearest semitone, making it a handy way to fix less-than-perfect singing in the studio. You've probably been hearing it all the time for years without knowing it – indeed, as a tool to make vocalists sound like they sing better than they really do, its imperceptibility was the whole point. The sea change came when producers started to use it as a sort of vocal effects pedal, to create deliberately unnatural-sounding effects, typically moving abruptly from one tone to the next without any of the natural segue between them.
The effect was first heard in 1998 on Cher's Believe and then, two years later, and rather more enjoyably, Daft Punk's One More Time – but it was T-Pain who really took the ball and ran with it.
T-Pain, 31, real name Faheem Rashad Najm, from Tallahassee, Florida (that's where the "T" in his name comes from), was introduced to music production as a child by gospel producer and songwriter Ben Tankard, a family friend, and aged 10 converted his bedroom into a rudimentary studio.
In 2004 he joined hip-hop group Nappy Headz; when R&B/hip-hop superstar Akon heard their rather directly titled version of his song Locked Up, he signed T-Pain to his label Konvict Musik. T-Pain then immediately gave up rapping and started singing, as his first album, 2005's Rappa Ternt Sanga, phonetically informs us in its title.
His vocals were Auto-Tuned to the max on all but one of the album's songs, a pattern repeated on 2007's Epiphany, 2008's Thr33 Ringz and 2011's RevolveR, to the point where he has become completely synonymous with the technology's use; he even has his own smartphone app, I Am T-Pain, that allows users to apply the effect to their own voices. "I wanted something that would make me sound different than anybody else at the time," he says.
So enamoured was T-Pain of Auto-Tune that he went as far as seeking out and interrogating its inventor, Andy Hildebrand, in the hope of discovering more innovative ways of using it. Then, of course, the inevitable backlash hit, culminating in the 2009 Jay Z song D.O.A (Death of Auto-Tune). Suddenly T-Pain found himself criticised for his innovation while other people who'd borrowed the idea from him – T-Pain was employed as a consultant on Kanye West's 808s & Heartbreak (2008), for example, and says Kanye told him he had been deeply influenced by Rappa Ternt Sanga – were lauded for doing exactly the same thing. "That's what happens when you are the first to do something big," says T-Pain philosophically.
Stung by the criticism, he took a couple of years out of music, going through a period of depression which he has spoken candidly about. "I needed a break," he says. "Life was hectic and things were moving fast."
In 2013 he announced new album Stoicville, but it's yet to see the light of day; he says it's "coming soon". The reference to stoicism in the title is a reaction to some of the criticism he's received. "Just expect real T-Pain" from the album, he says. "The title reflects a place I created in my mind. It represents a place where there is no emotion and everyone can be who they are, without labels."
Surprisingly, this most prolific of hitmakers never knows in advance whether a song is going to be a hit or not, and this most frequent of collaborators – he's worked with the likes of Lil Wayne, Snoop Dogg, Wiz Khalifa, Pitbull, Mariah Carey, Ludacris, Ne-Yo, R Kelly, Lily Allen, DJ Khaled and 50 Cent – actually prefers working alone.
"I just make music that feels good to me and let the fans decide," he says. "I actually have done some of my best work in the studio with just me and my engineer, Javier. Sometimes I can do 10 songs a day."
He's also a prolific touring performer, who makes the unorthodox choice of Dubai as his favourite place to play; he adds that he's stoked about coming back to this part of the world. "I'm very excited and honoured to see my fans in Macau and China. It's been two years since I was last in Greater China. China is always a blast for me. Great fans and always lots of energy."
T-Pain, Dec 17, 10pm, Pacha Macau, Studio City, Cotai Strip, Macau, 350 patacas. Visit Pacha Macau for more information