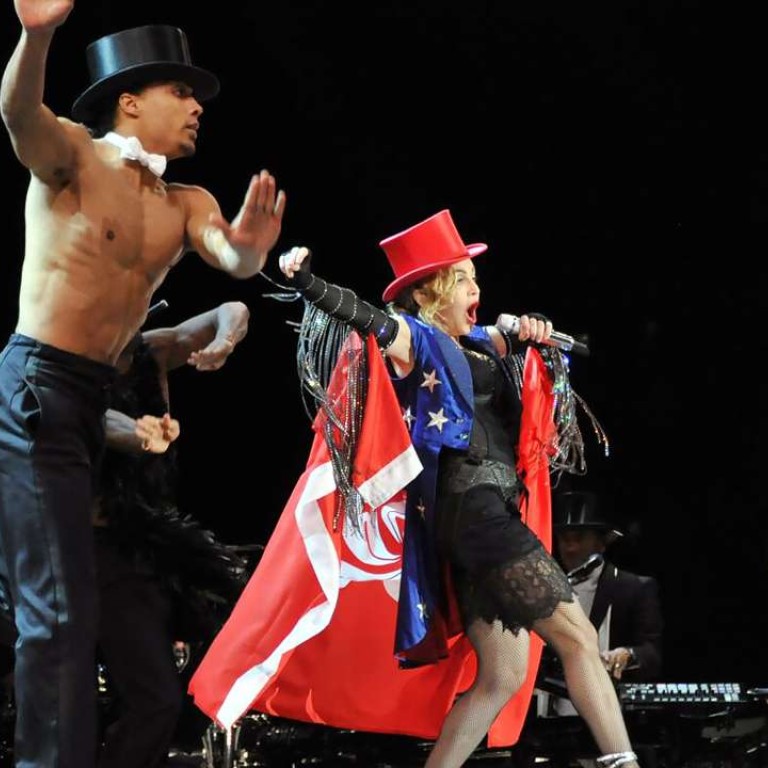 The six best Hong Kong gigs of 2016
Hong Kong had a bumper year in live music, hosting local and international acts including Madonna and the Chemical Brothers. Here's our pick of the half-dozen hottest live shows
Hong Kong music lovers had a good year in 2016, with the city visited by a steady stream of top international acts as well as regular performances by great local artists. We polled a number of diehard gig-goers to discover the best live shows of the year – and these six came out on top.
6. Madonna
The Material Girl's local fans had waited decades for her Hong Kong debut, and tickets to her two concerts in February sold out in record time. The shows were full of extravagant dance routines, pyrotechnics, cutting-edge visuals and, of course, hits drawn from Madonna's 30-plus years in the business, including the final encore Holiday, which brought down the house at AsiaWorld-Expo.
5. Leon Lai
The Canto-pop king's long-awaited series of six shows on the Central Harbourfront in April and May got off to a rocky start due to fire-safety issues and noise complaints. But Lai won praise for the professional way in which the problems were handled, and the concerts celebrating his three decades in show business left his fans breathless.
4. Queen + Adam Lambert
Diehard Queen fans had been sceptical about whether American Idol star Adam Lambert was a suitable replacement for the band's much-loved late frontman, Freddie Mercury. But these doubts were dispelled during Queen's joyful, raucous Hong Kong debut at AsiaWorld-Expo in September. "Even AsiaWorld at its vibe-crushing best can't suck the joy out of this one," our reviewer wrote.
3. Morrissey
The limited number of tickets to the former Smiths frontman's intimate show at MacPherson Stadium in October was snapped up in a couple of hours, leaving many Morrissey fans out in the cold. The lucky few who secured entry were treated to a set of Smiths classics scattered throughout his newer solo material, as well as a sarcastic observation that Tiananmen Square is "none of our business". The gig was rated by Morrissey as one of his top three of the year.
2. Chemical Brothers
While the whole of this year's Clockenflap festival was epic (apart from Saturday's torrential downpour), the highlight for many was the Sunday closing set by British dance music pioneers the Chemical Brothers. With eye-popping visuals, blinding lasers and giant dancing robots, the Chemicals brought down the curtain on last month's festival in the most unforgettable way.
1. Bon Iver
The black sheep amid all the bombast of the above gigs was also voted by far the best gig of the year – Bon Iver at MacPherson Stadium in March. Bon Iver's frontman, singer-songwriter Justin Vernon, transfixed the crowd with his soaring vocals, and the band spirited the crowd away with an evening of plaintive harmonies and heartfelt melodies.