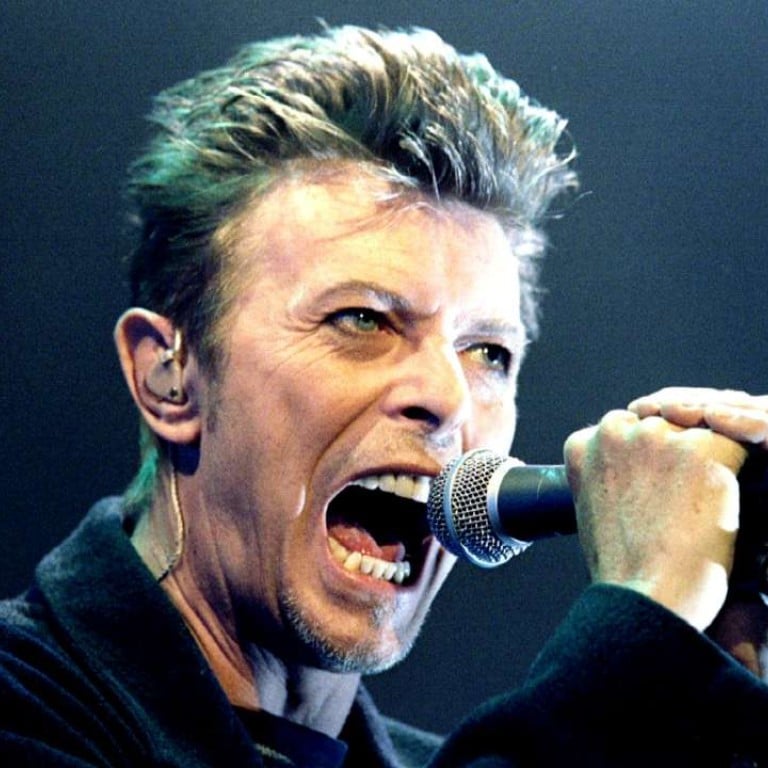 The year in music: deaths of rock legends are a pivotal moment, as a generation of musical elders turn to face the final curtain
The deaths of music legends David Bowie, Prince and Leonard Cohen encapsulated a year of loss, as some of the brightest stars and most creative forces of this century and last made their farewells. Dylan's Nobel Prize was a silver lining to a gloomy year
The year began with David Bowie releasing one of the most acclaimed albums of his vast career, a sign of new creative energy from the rock legend. Two days later, he was dead, from an undisclosed battle with cancer.
Three months after that, another pop icon, Prince – who had covered Bowie's classic Heroes at one of his final concerts – also died, succumbing to an accidental overdose of painkillers despite his outward signs of vigour.
By late 2016, Leonard Cohen put out an album ominously entitled
You Want It Darker
– and the storied songwriter and poet, who spent his life reflecting on spirituality and mortality, passed away within weeks.
The past year, so momentous on the political front, also marks a symbolic turning point for rock, with a generation of musical elders starting to exit the stage.
The year culminated with another milestone: the Nobel Committee for Literature endorsed rock as part of the literary canon, selecting music icon Bob Dylan as this year's laureate and hailing his "new poetic expressions".
The sense of a rock era's passing could also be felt in California in October with Desert Trip, a new music festival that is likely to go down as the most profitable in history.
About 150,000 fans, disproportionately older, came out to hear six top rock acts including The Rolling Stones, Paul McCartney and Dylan – with a subtext that it was unclear for how much longer the septuagenarian greats would be playing.
Other major musicians who died in 2016 included Maurice White, founder of funk all-stars Earth, Wind and Fire; Eagles frontman Glenn Frey; country icon Merle Haggard; two-thirds of the prog-rock trio Emerson, Lake and Palmer (only Carl Palmer is left); Jefferson Airplane co-founder Paul Kantner; and Phife Dawg of hip-hop groundbreakers A Tribe Called Quest.
It is obviously coincidence that so many artists died in quick succession. But there is also a precedent – the 1980s and early 1990s, when towering figures in jazz were dying.
In a loose parallel to Dylan's Nobel prize and the establishment recognition it represents, the US Congress in 1987 designated jazz as "an American national treasure".
Lawmakers at the time were hoping to step up the historical preservation of jazz – a process well under way for rock, with Dylan announcing earlier this year that his archive would go to the University of Tulsa, alongside the papers of his Oklahoma-born inspiration Woody Guthrie.
As with jazz in the late 20th century, the deaths in 2016 come at a time when music purists fret that the future will have fewer cohesive albums of the type of Bowie's final work,
Blackstar.
The top stars who died in 2016 consciously made music away from the spotlight. Bowie lived with his family in a New York penthouse and was rarely seen, Cohen retreated to Los Angeles where he spent time in a Buddhist monastery, and the prolific Prince secluded himself in his Paisley Park complex in Minnesota.
For Bowie and Prince, "basically for the last couple of decades, they either were in isolation or at least had autonomy over what they were doing", says Theo Cateforis, an associate professor of music history and cultures at Syracuse University.
"And that seems unusual for a newer artist who has such accessibility and is expected to have a Twitter feed and be in some sort of constant engagement. Their passing allows us to reflect on what careers were like in previous eras – and that that kind of artist may be less and less frequent in the future."
But many of the musical innovations of Bowie and Prince live on. Both recognised the importance of a visual component to their music and embraced MTV in its infancy.
Prince and Bowie both became well-known for their collaborations. Kanye West may be the closest contemporary parallel, Cateforis says, with the rapper pursuing his vision by bringing in other musicians.
Among their most lasting legacies, Bowie and Prince were both fluid in their conceptions of masculinity. Each at least suggested an openness to gay relationships and designed outlandish outfits that smashed through gender barriers.
"These two men kind of gave masculinity a gift," says Rob Lindley, a theatre director and actor who recently co-staged a joint concert of Bowie and Prince music at the Chicago Humanities Festival.
"They said it's okay – you can wear heels and mascara and still be a dude, and there is something really rebellious and rock 'n' roll and beautiful about that, and nobody was doing it before them."
Lindley, 43, says that when he was growing up, he would hear the phrase "gone too soon" and think of earlier times and the deaths of Jimi Hendrix, Janis Joplin, Patsy Cline and Billie Holiday at young ages.
"Then all of a sudden it becomes your music," he says. "It's getting personal now."