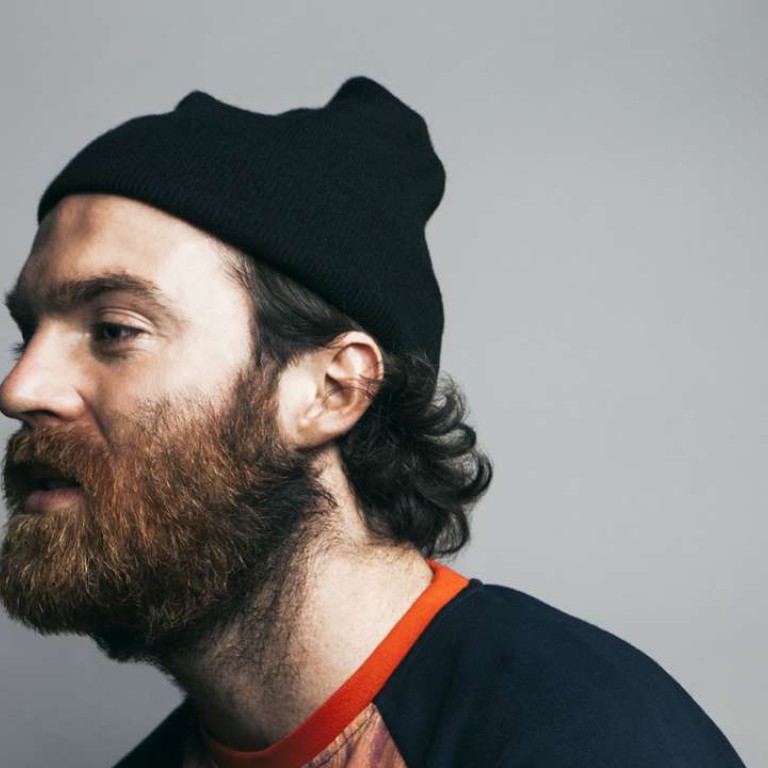 The best bands at Singapore's 2017 Laneway Festival and the Australian pair who've taken the event global
Laneway's Singapore line-up includes Nick Murphy/Chet Faker and Clams Casino. The music festival's founders talk about how their little 2005 alley party in Melbourne grew to become an international draw card
In 2005, Danny Rogers and Jerome Borazio decided to throw a bit of a party in Melbourne. They had no idea where it would lead. That party, known as the St Jerome's Laneway Festival, took place in an alley and attracted about 1,400 music lovers, which prompted Rogers and Borazio to think about taking it to other cities.
Under the abbreviated name Laneway, it has since become a musical behemoth with eight editions across three continents – including, since 2011, Singapore. The seventh edition of Laneway Singapore, with a line-up that includes Nick Murphy/Chet Faker, Jagwar Ma, Clams Casino and Aurora, will take place on January 21 on the Meadow at Gardens by the Bay.
Laneway's runaway success has been largely a result of its musical policy: evidently created by music lovers for music lovers, the festival consistently delivers a well thought-out line-up of high-quality acts, with an emphasis on indie and alternative rock but also some electronic and hip-hop artists, in an environment that isn't overly commercialised. Rogers takes care of the music, and says he just tends to book acts he likes – over the years they have included the likes of Sigur Rós, Stereolab, Tame Impala, Florence and the Machine, The National and Belle and Sebastian.
It's a formula that travels well: acts appearing in Singapore have included James Blake, Jamie xx, FKA Twigs, St Vincent, The 1975 and Grimes. "Music speaks for itself," says Borazio. "It transcends nationalities and cultures. We found there was a lot of demand for this kind of music in Singapore."
The first Laneway was held in Caledonian Lane, a tiny alley (for which "laneway" is an Australian word) in the Melbourne city centre that at the time was home to bar St Jerome's, at which the pair had hosted music events ("a little CBGB in central Melbourne", as Rogers describes it). Rogers and Borazio had worked together before, and when Rogers returned after a period out of the country, they decided to see if one of St Jerome's gigs couldn't be turned into a festival. Getting legendary Australian electronic group The Avalanches on board certainly helped, but still, staging a festival in an alley was a challenging undertaking.
"It was difficult," says Rogers. "I think now: 'How did we do that?' We were just a couple of guys in their mid-20s who wanted to throw a party. I'd been living in New York, and I was inspired by the block parties there. You bet there were logistical challenges, but we got over them. We had no idea we'd still be doing it all these years later."
Or, as Borazio puts it: "Our naivety was what allowed us not to be inhibited by what we thought we couldn't do."
Laneway spread at a rate of roughly one new event a year, first to other cities in Australia – Sydney in 2006, Brisbane in 2007, Adelaide in 2008 and Perth in 2009 – and then overseas, first to Auckland in 2010, then Singapore in 2010 and finally Detroit in 2013. Starting off the way they did, and with the name and reputation they have, finding appropriate venues can be tough. Unlike some other festivals, you can't just plonk a Laneway down in an anonymous stretch of out-of-town parkland.
"We like to repurpose spaces that are not traditionally used for festivals, and to bring life to areas that were a little bit culturally undernourished," says Borazio. "As much as it's challenging, the discovery and exploration element is exciting."
"Some cities realistically don't have a lot of options, so we have to weigh up the pros and cons of each one," adds Rogers. "Melbourne is like a neighbourhood party, but Sydney is in a heritage college [Sydney College of the Arts] with a park around it. We try and look at whether the site is representative of the city. When we went to the Gardens in Singapore, we thought: 'This is insane.' It's majestic, it's super lush and green, and the backdrop is incredible. It feels like a tropical festival; it's reflective of what Singapore is."
Naturally, they faced the familiar clichés about outdoor festivals not working in Asia; fortunately, they proved just as untrue in Singapore as they have in Hong Kong, even though the gods didn't smile on the first Singapore event.
"From the very start people were a bit sceptical about an outdoor festival in Singapore, where everyone is supposed to want air con," says Rogers. "But we went out and did it, and it was successful, even though it rained cats and dogs all day – people were calling it Rainway."
That rain, adds Borazio, "was when I knew we had something special. There was torrential rain, and there were hundreds of people lined up before we opened. I thought: wow, this is incredible – these people are really dedicated to music"
Last year's Singapore festival pulled in 12,000 people, about 35 per cent of them travelling from outside Singapore. "I was talking to a friend of mine the night before, and he said he'd just arrived from Hong Kong and he knew everyone on the plane," says Rogers.
Laneway eschews headliners at its Australian events, even getting bands to perform in alphabetical order, but it's had to modify that policy outside the country. "We've tried to have a no-headliner policy because we want to get people to discover new music, and it really does create a good feeling among the acts – so many of them have come back and played Laneway again," says Rogers. "But overseas there's always going to be a big act closing the festival because they're the best known."
For the first couple of years in Singapore, the limited number of stages meant there was no room for local bands, but since then Rogers says he's been "blown away" by the quality of the local acts he hears. "I wouldn't take any credit for booking local talent in Singapore. Not living there, it's important to have really strong local people on the ground. We don't want it to be an Australian festival with just Australian acts."
The pair say they have plans for more events, with several cities in Asia under consideration. "It's about understanding where there's a strong musical culture, and where we can make a difference and inspire people," says Borazio, who adds that he recently spent some time in Hong Kong, intending to check the place out – not entirely successfully. "There are a lot of laneways in Hong Kong, but I got sidetracked by the food."
St Jerome's Laneway Festival, January 21, Gardens by the Bay, Singapore, S$185 (advance), S$200 (door)/ Inquiries: http://singapore.lanewayfestival.com/