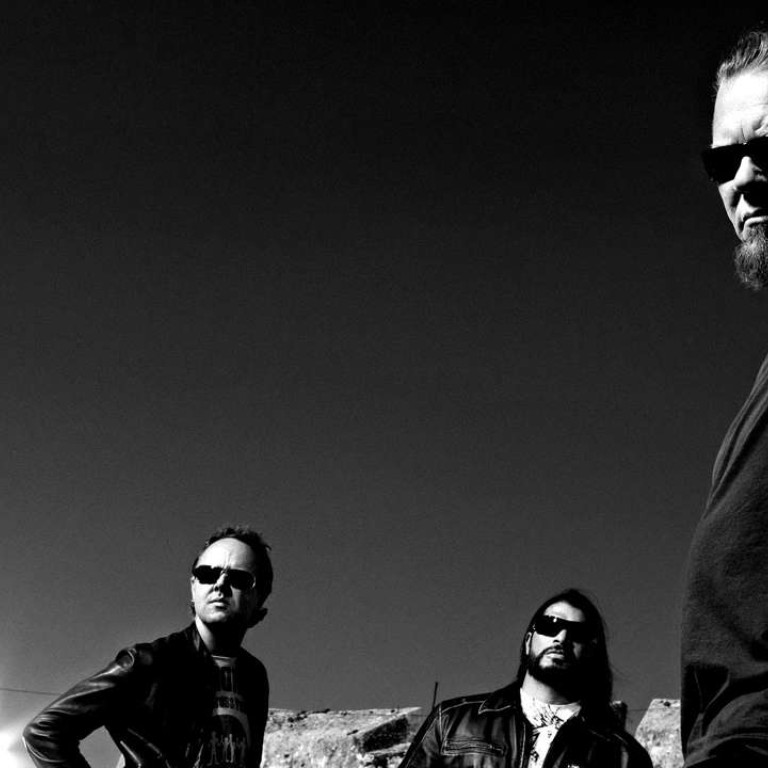 Six trips down memory lane for Hong Kong music fans, as 2017 gig calendar kicks off in a wave of nostalgia
From thrash metal to folk to jazz, this year's gig calendar starts with blasts from the past in the shape of concerts by Metallica, Journey, James Taylor, Tom Jones, Tangerine Dream and Chick Corea
Hong Kong's musical landscape has changed dramatically in the past decade. While the city used to be nothing more than a stop on the nostalgia circuit, Hong Kong now plays host to a steady stream of big-name international acts, hot indie bands and the cream of the electronic music world.
Not in the first few months of this year, though. For the time being, it looks like we're back where we used to be and the city again looks like a holiday stop-off for ageing white pop and rock stars looking to cash in on their past glories.
We fully expect shows by more current artists to be confirmed in the coming weeks, but if you want to relive your youth – or experience your parents' record collection live in concert – here are the gigs you should be attending.
OK, so Metallica aren't quite as old and as out of date as many other names on this list, but they are long past their prime and the reaction to their latest album, last year's
Hardwired … to Self-Destruct
, wasn't exactly rapturous. Still, this doesn't seem to have mattered to their legions of local fans, who have been scrambling over tickets to this sold-out gig that will hopefully focus on material from the thrash metal legends' heyday in the late 1980s and early 1990s.
Jan 20, 8pm, AsiaWorld-Expo. Sold out.
With Hong Kong being such a magnet for nostalgia acts, it's hard to believe next month's gig by San Francisco soft rockers Journey will be their first concert in the city. While they peaked in the 1970s with stadium anthems such as Don't Stop Believin' and Any Way You Want It, the band were rejuvenated in 2007 when Filipino Arnel Pineda – who had previously had several stints fronting cover bands in Hong Kong – joined Journey as their new lead singer.
Feb 13, 8pm, Convention and Exhibition Centre, 1 Expo Drive, Wan Chai, HK$988, HK$1,288, HK Ticketing
In the early 1970s, James Taylor was the biggest name in folk music, and his hits such as
Sweet Baby James
and
Carolina in My Mind
were fixtures on AM radio stations worldwide. Then came his well-publicised descent into drug addiction and decades in the wilderness, but his fans have stuck with him through thick and thin. Taylor, 68, also deserves credit for
cancelling a planned gig in Manila
in protest against the country's bloody war on drugs.
Feb 23, 8pm, Convention and Exhibition Centre, HK$488-HK$1,088, HK Ticketing
Almost a year after he cancelled a concert in the city due to his wife's deteriorating health, the Welsh sex bomb will finally be making good on his promise to return to the city. The 76-year-old Jones, best known for the hits It's Not Unusual, Delilah and What's New Pussycat?, used to be regularly inundated with his female fans' unmentionables when performing live – and we're not saying it won't happen next month, just that we hope it doesn't.
Feb 25, Convention and Exhibition Centre, HK$688-HK$1,488, HK Ticketing and Tom Lee
This German collective were instrumental in the development of the avant-garde Krautrock movement in the late 1960s and early 1970s, but alienated many of their fans after moving in a new-age direction in the mid-1970s. Still, if you release more than 100 albums, not every one can be a classic. Tangerine Dream have survived the 2015 death of founder Edgar Froese and hopefully the Hong Kong concert will be a reminder of what made them a vital force.
Feb 26, 7pm, AC Hall, Baptist University, 224 Waterloo Rd, Kowloon, HK$280-HK$580, Cityline
It's been a while since Hong Kong hosted a jazz performer on the scale of Chick Corea – we're usually forced to endure regular visits by the likes of Kenny G. Corea is one of the greatest living jazz pianists and is associated with many of the genre's main innovators such as Miles Davis and Herbie Hancock. Jazz purists may take issue with some of his work with the fusion outfit Return to Forever, but Corea played piano on Miles Davis' landmark Bitches' Brew album – and they didn't.
Mar 22, 8pm, AC Hall, Baptist University, HK$380-HK$1,280