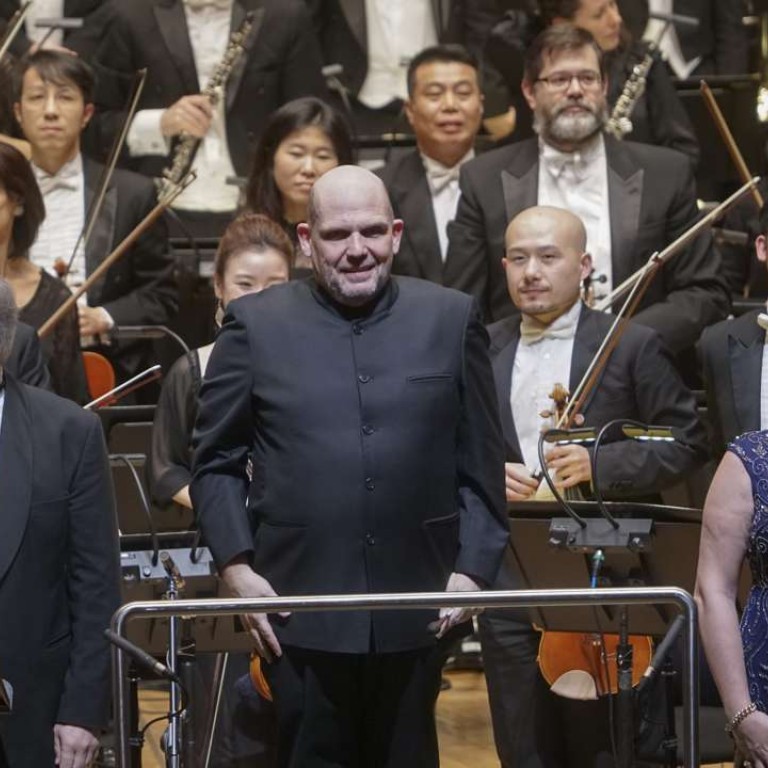 Review: HK Phil assured, Heidi Melton a brilliant Brünnhilde, in Wagner's Siegfried
Hong Kong Philharmonic rises to the challenges of Ring Cycle's third episode, and singers overcome issues with balance to convey in concert form the power and emotion of the epic story Wagner tells
The beauty of the Hong Kong Philharmonic Orchestra's concert performances of Wagner's Ring Cycle, the third instalment of which, Siegfried, opened on Thursday, is that they allow audiences to focus on the singing and playing.
The orchestra rose to the opera's difficult musical challenges with great assurance under the competent direction of Jaap van Zweden, especially in Act III, when Wotan (sung by Matthias Goerne) is warning Siegfried, his grandson, of the impossibility of passing through the impenetrable fire to reach Brünnhilde. The scene culminates with multiple leitmotifs representing places, the past, emotions and psychological insight. The necessary balance was achieved, such that these musical representations were each clearly identifiable and helped foreshadow the change Siegfried was about to undergo. In that moment the orchestra took on a character all its own and was no longer merely commenting or supporting the action, but contributing actively to it.
With such large orchestral forces deployed, including Wagner tubas and six harps, the singers must not only lend their roles appropriate emotional depth but have the technique to project their voices above those of the instruments. Admittedly Wagner is not always forgiving in this regard, but there were obvious issues with balance at times.
The tenor Simon O'Neill, singing the title role, encountered these problems early on, but quickly made the necessary adjustments to find the required projection. The tone that he lent to his characterisation of Siegfried displayed his transformation from naive and carefree boy to conqueror of the gods.
Notable vocal contributions included soprano Valentina Farcas as the Forest Bird, and David Cangelosi's emotionally charged characterisation of the manipulative Mime. Cangelosi was suitably cunning in his delivery, carefully oscillating between espousing Mime's inner thoughts and delivering dialogue with effortless simplicity.
The vocal highlight was undoubtedly American soprano Heidi Melton's realisation of the great Brünnhilde. From the moment she walked on stage (her character technically still asleep at that point) she commanded the auditorium as she brought her vocal gifts to the challenging role. Melton was committed to expressing Brünnhilde's emotional dilemma: to embrace the advances of Siegfried or to remain alone. Her vocal qualities are staggering – pure in the lower register and breathtakingly powerful in the upper register.
Melton and O'Neill gave the evening a grand conclusion, physically embracing in the final measures to leave one in no doubt as to the direction Brünnhilde will take in The Ring's final act, Götterdämmerung.
Siegfried, Hong Kong Philharmonic Orchestra, Hong Kong Cultural Centre. Reviewed January 19
Next performance January 22