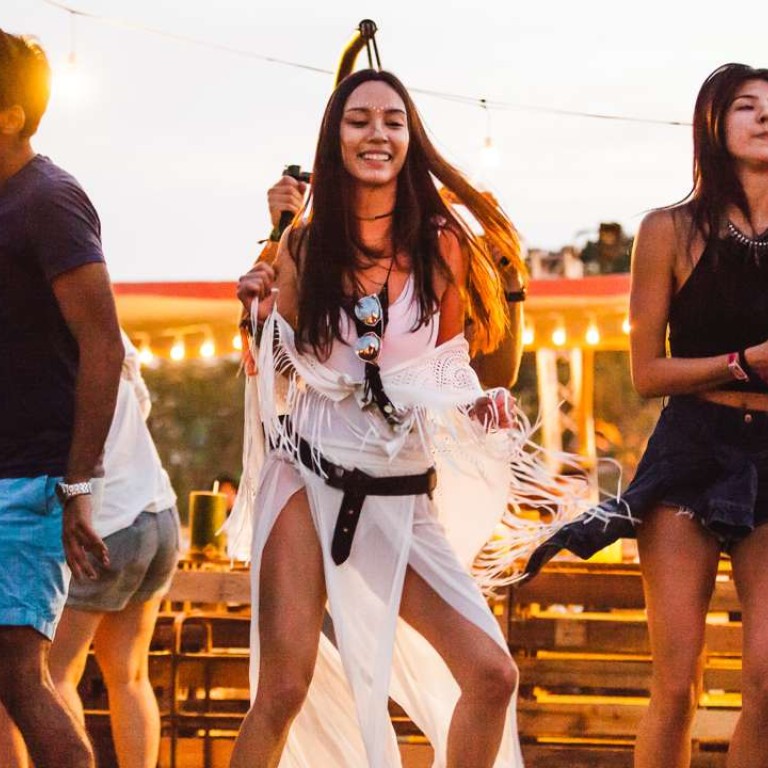 Thailand's Wonderfruit is not like any other festival, with its focus on sustainability as well as fun
It's a green dream that offers much more than other events – yoga and wellness events, adventures, gourmet food and (of course) music, including this year Rudimental, DJ Norman Jay and Simian Mobile Disco
You usually know what to expect from a festival. There's a variety of stages hosting vaguely delineated collections of bands, and DJs, and food stalls representing a rudimentary tour of the world, particularly the parts of it where burgers come from.
Then there's probably a few artworks (one or two of which you can usually jump on), bars with long queues, and toilets with even longer queues. As new festivals continue to spring up like optimistic mushrooms around the world, particularly in Asia, there's an ever increasing danger of them becoming largely indistinguishable.
But this isn't a risk that Wonderfruit takes. The eco-conscious cultural extravaganza, which takes place from February 16 to 19 at The Fields at Siam Country Club near Pattaya in Thailand, distinguishes itself with its sheer range of things to see and do, from music, art and architecture to wellness workshops and adventure activities.
The festival has an emphasis on sustainability, featuring zero plastic, a dizzying array of eco-themed talks and workshops, use of local sustainable materials, and active support of conservation projects elsewhere. The site even has its own lake and farm to provide filtered water and ingredients for its food outlets. The forthcoming event is only Wonderfruit's third outing, but already it has established itself as the most conceptually driven, atmosphere-led, diverse and just generally interesting of Asia's multiday cultural events.
"There are a lot of things that give us a distinctive feel," says Jason Swamy, the event's Hong Kong-based curator. "It has authenticity, it's community driven, it has a purpose and it's home-grown. A lot of festivals in Asia are the same, with the same cultural imperialism, bringing in all the usual bands. There's a tremendous lack of creativity."
Wonderfruit is the brainchild of founder Pranitan Phornprapha, aka Pete, whose family owns the venue, and who set up the festival as a vehicle for his broader mission of promoting sustainable living. His notion of putting the concept first and building the event around it was what attracted Swamy to get involved.
"I was super-inspired by his vision," he says. "For both of us, this is more than just work; it's a legacy. We're not a music festival. At the introductory stage, music is a good way to attract people, but it's not what we're about. It's about preserving what we've got and collaborating to create a better future.
"There's no reason why you can't have purposeful fun. Most festivals you just go, you take and you leave. It's an echo chamber – you go to see stuff you already know rather than to be wowed."
This year's Wonderfruit was originally due to take place in December, as previous editions have, but was rearranged after the death of Thailand's King Bhumibol Adulyadej. "We've been very lucky," says Swamy. "I would say over 90 per cent of the acts were very empathetic and were able to change without any issue."
Among the main musical acts on the bill at this year's Wonderfruit are British pop-drum'n'bass act Rudimental, legendary rare groove DJ Norman Jay and electro house duo Simian Mobile Disco. Then there's soul singer-songwriter Lianne La Havas, techno DJ/producer Nicole Moudaber, pop-hip hop group Young Fathers and Israeli composer Shye Ben Tzur with Indian ensemble the Rajasthan Express.
"For us, the focus in the music creation is on quality and diversity; we're not necessarily name driven," says Swamy. "As we become bigger and get more clout, we want to move more towards artists who embody our ethos," he adds, citing as an example acoustic eco-surfer singer-songwriter Jack Johnson, who is apparently open to the idea of being paid in trees.
There will also be numerous artworks on display, including a whole collection of unusual Burning Man-like structures, plus a range of performances that includes everything from fire dancers to puppet shows to circus entertainers. There's also a big emphasis on food, much of it grown on the on-site farm. It's prepared by everyone from street stalls to gourmet restaurants such as F.A.C.T. Collective, who make experimental Thai dishes; modern Indian chef Gaggan Anand and Daniel Chavez of Peruvian restaurant Ola will join forces for one of the Wonder Feast series of outdoor banquets.
Then there are the 30-plus talks and workshops, most of them with environmental themes; wellness activities including a cornucopia of yoga and meditation classes, as well as martial arts and belly dancing; adventures including obstacle courses and microlight flights; and perhaps the activity that sums the place up better than any other, Meditative Skateboarding (really – an installation artist called Overstand is hoping to build a Spiralling Movement Skate Ramp, but currently needs more crowdfunding to do it).
The event also sets out to be family friendly, with children's activities including everything from body painting and plastic bag weaving to yoga and capoeira. There are even special tickets for dogs.
As far as accommodation goes, you can take your own tent or even your own RV, and there are also several glamping options laid on, although the poshest ones have already sold out. There are also quite a few hotels available nearby.
As well as the farm and the many talks, the sustainability mandate also takes in reusable water bottles; the recyclable materials used by all food outlets; and structures made from recyclable and natural materials, often bamboo, but also, in the case of the new Farm Stage, rice from local farms, part of a mission to get as many local people and in particular local artists involved as possible.
Wonderfruit offsets its own carbon footprint by investing in the Rimba Raya Biodiversity Reserve, an area of protected forest in palm oil plantation-ravaged Indonesian Borneo that, among a profusion of other wildlife, hosts one of the world's few remaining populations of wild orangutan.
Attendees – the organisers have taken to referring to them as Wonderers – can also get tipsy in a good cause, with special drinks contributing US$1 to planting mangroves in Thor Heyerdahl Climate Park in Myanmar.
"I think this is the evolution of festivals," says Swamy. "It's more of a lifestyle movement than just a festival." That movement attracted about 4,000 people last time; this time, he says, the organisers are hoping for 6,000. "That means there's an intimacy to it, but there's definitely also massive room for growth."
Get all the information for this year's Wonderfruit