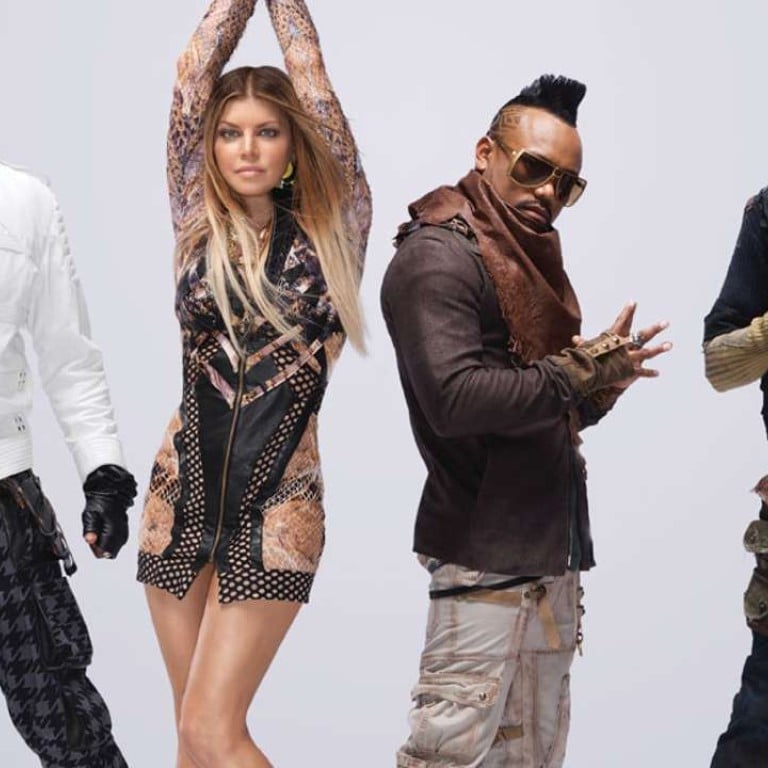 Fans in for a three-day treat at Hong Kong's Dragonland festival
Black Eyed Peas, Iggy Azalea, Zedd, Steve Aoki and Leon Lai among lineup for the Central Harbourfront event which organisers Playerone aim to make an annual happening
Electronic dance music is officially a big deal. Pop music always draws a huge crowd. And Leon Lai Ming is one of the hottest local stars. Put them together and you have the perfect music-festival formula for Hong Kong, at least that's what the people at event organisers Playerone think.
"We have been researching worldwide music festival events like Summer Sonic in Tokyo and Ultra in the US and we think that something like that needs to happen in Hong Kong," says Alvin Wang, managing director at Playerone Entertainment.
Playerone has lined up some big mainstream names – the Black Eyed Peas, Iggy Azalea and Zedd – and will fly them in for the three-day Dragonland Music Festival starting on February 24. It's expected to draw crowds of more than 15,000 each day.
"We have designed the festival for three different target audiences. We want to go for mass appeal and expect that this will become an annual event," says Wang.
Day one of the festival, on Friday the 24th, will feature a full two-hour show with Leon Lai, popularly known as one of the four "heavenly kings" of Canto-pop, as part of his "Leon's Penguins" concert series.
"In April and May last year, when [Leon Lai] was about to do the first show, there was an incident involving the indoor structure and so we couldn't do the 4D visuals," says Wang, referring to the Food and Environmental Hygiene Department's refusal to grant a temporary permit because the material used for a marquee failed to meet fire safety standards. "This time it will really be an open, outdoor event."
Day two will focus on electronic dance music. Starting at 2pm on Saturday and running through to 10.30pm, it will feature Japanese-American DJ Steve Aoki, who is considered among the most popular EDM DJs in the world, as well as a host of other international DJs who are all in the
DJ Mag
top 100: Zedd, Redfoo, Tom Swoon, Infected Mushroom and Seiho.
Sunday is dedicated to international pop music and hip hop. Local DJs will warm up the crowd from 2pm before the big-name line-up: Los Angeles pop rock band Half the Animal, American singer Mike Posner, Canadian singer-singwriter Carly Rae Jepsen, Australian rapper, singer, songwriter and model Iggy Azalea, and the Black Eyed Peas.
"Since the Black Eyed Peas haven't performed anywhere in the past four years this will be a completely new show," says Wang.
It will be the first time in Hong Kong for both Iggy Azalea, the number one female rapper in the US, and Carly Rae Jepsen.
Wang insists that Dragonland will be completely different from the annual Clockenflap Music and Arts Festival, which began in 2008 and last November moved from the West Kowloon Cultural District to Central Harbourfront.
"Clockenflap have different stages for different music – jazz, rock and other things – but for Dragonland it's mainly pop and EDM. We've been in the music industry more than 25 years and we know the music trends for Asia – EDM and international pop artists represent the trend," he says.
Wang says Dragonland will also stand apart from the big international music festivals such as Tomorrowland in Europe, Ultra Music Festival in the US and Fuji Rock in Japan.
"Tomorrowland and Ultra are focused on EDM and Fuji Rock has a lot of rock music. Dragonland will feature music with a mass appeal – EDM and pop together, but targeted at different audiences," Wang says.
Confirming Central Harbourfront for the event was critical to Dragonland going ahead – Wang says that the alternative venue, AsiaWorld-Expo, can only accommodate up to 12,000 people, a factor which has prevented many big international artists from coming to Hong Kong.
"Last year Madonna finally came to Hong Kong. We've missed a lot of chances to get her in the past because whenever she wanted to come to Asia, she would go to Japan because they have a bigger market and bigger venues," says Wang.
But it wasn't easy to secure Central Harbourfront, which hosted Hong Kong's first Formula E race in October as well as the annual Wine and Dine Festival. He said Playerone had to ease the Food and Environmental Hygiene Department's concerns about noise levels by building sound barriers and working on protecting the sound system.
He has big plans for the festival and hopes that next year, working with investors in mainland China or Japan, it will go beyond Hong Kong. Shanghai or Chengdu, which has a lively music scene and is particularly receptive to international artists, are the likely destinations in the mainland.
"We might have the artists play in Hong Kong on the Friday night and then on the Saturday those same performers go to China," he said.
Dragonland will be staged with the support of the Hong Kong Tourism Board which will help promote the event. It's expected that 20 to 30 per cent of festivalgoers will come from outside Hong Kong, particularly from mainland China, Singapore and Taiwan.
Dragonland Music Festival, Feb 24-26, Central Harbourfront, from HK$780 (days one and two), HK$880 (day three), hotdogtix.com