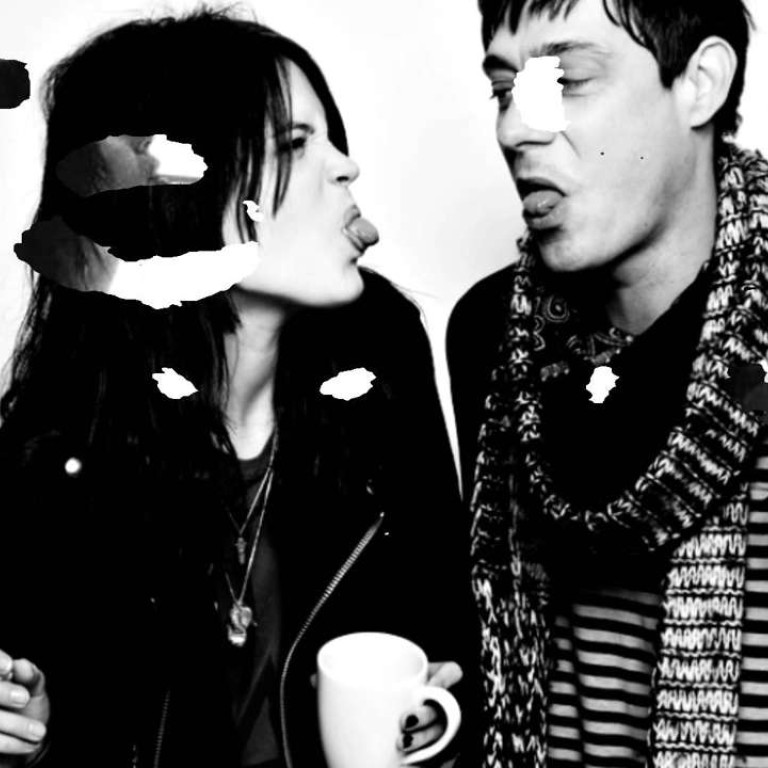 The Kills' Jamie Hince talks being on the run from Donald Trump and the Hong Kong-bound duo's never-ending journey
Ahead of Hong Kong gig, the guitarist talks about escaping the pressures of life in London after his split with Kate Moss, his enduring musical collaboration with Alison Mosshart and their unremitting dedication to artistic authenticity
Jamie Hince is in hiding. On the run. Although the granite-faced, swaggering guitarist of Hong Kong-bound rockers The Kills doesn't look the type to run from a fight, he's definitely trying to lay low.
Not from the police, or from any number of seedy characters he may have chanced upon in a career that's been spent largely walking on the wild side. He's on the run from Donald Trump.
So omnipresent has been the news of the United States' first spray-tanned president and so ominous have his pronouncements been that even tough act Hince is feeling queasy.
"For a long time now I've read all the newspapers every morning, but I have had to wind it down a bit because I was finding myself feeling very anxious," explains the British half of the Anglo-American band he formed with best friend Alison Mosshart in 2001.
"So you flick to the UK edition of the newspapers, but there's almost more of it there," he says over the phone from his recently adopted base in Los Angeles. "You can tell from conversations it's the first time that a lot of people here have engaged in politics, right across the board. There's absolute scrutiny of everything about him and every single thing he's doing."
Part of the reason for moving to California was to escape the pressures of life in London after his marriage to supermodel Kate Moss fell apart and he became the target of tabloid attack dogs. Since he's moved to LA, Trump has given him another reason to flee. Just as well, then, that the city of angels has plenty of distractions.
"Having a studio in my house means I can block myself away for hours and not have to think about that kind of thing," he says. "I've carved a different path which is not that affected by what happens in the bad side of politics. I've always surrounded myself with music and art and love and all those things – pleasures that are sort of immune from all that."
If there is still such a thing as old-school cool in rock 'n' roll, Hince has it. Correction: he exudes it, as fans will discover when The Kills play their first gig in Hong Kong on February 28.
In skinny black jeans, scuffed boots and with shades permanently perched on his nose, he skulks on stage and seethes on record. While leggy Mosshart is the gun-club babe with the gutsy vocals, Hince is the silent killer whose jagged techno blues is a scowling mongrel of rock's past and its future.
The pair first met at the turn of the millennium when both were tiring of their lives in separate bands – she in a Floridian riot grrrl gang called Discount and he in a succession of hardcore punk outfits. While touring the UK, Mosshart crashed at a friend's home and heard Hince playing guitar in the flat above. They became firm friends and began writing together, though were billed as VV and Hotel, nicknames they'd given each other.
Their first few releases spawned a feeding frenzy among record company A&R folk who were eager to snap up the next Strokes or White Stripes, bands who were reinvigorating the near-dormant indie scene at the time. They rejected them all, and released their first album, Keep on Your Mean Side, with legendary British independent label Rough Trade.
The bond between the pair is so strong it's ensured The Kills have remained one of the era's most enduring and inventive acts. While the White Stripes have folded along with a handful of other double acts of their vintage, The Kills have found it relatively easy to keep things together.
"You've got to want to stay together, to state the breathtakingly obvious," Hince says. "When we started we wanted to make the band part of our lives and our lives to be the band.
"The kinds of bands that we loved – such as Fugazi and Sonic Youth and even The Cure – that was the sort of thing we wanted to be; to be on a journey that never ended. We didn't wanna be one of those 'see if we can make it in two albums' bands."
The closeness of their relationship (they speak to each other every day even though Mosshart lives in Nashville, Tennessee, and Hince still spends much of his time in London) and the sexual tension of their shows has led to questions about the exact nature of their friendship. They've always denied being lovers, and still found themselves answering those questions even after Mosshart was enlisted as "best man" for Hince's nuptials to Moss.
The key to their longevity, Hince insists, is their unremitting dedication to artistic authenticity.
"We live the music," he says. "Being on the inside of it, I don't really understand it and I can't really explain it – we just love hanging around with each other, working with each other, socialising with each other – it just kind of works and I'm really grateful for it. It seems to have surprised everybody else but us, really, that we've kept going."
The Kills, Feb 28, 7.30pm, MacPherson Stadium, 38 Nelson St, Mong Kok, HK$530, HK$590, ticketflap.com