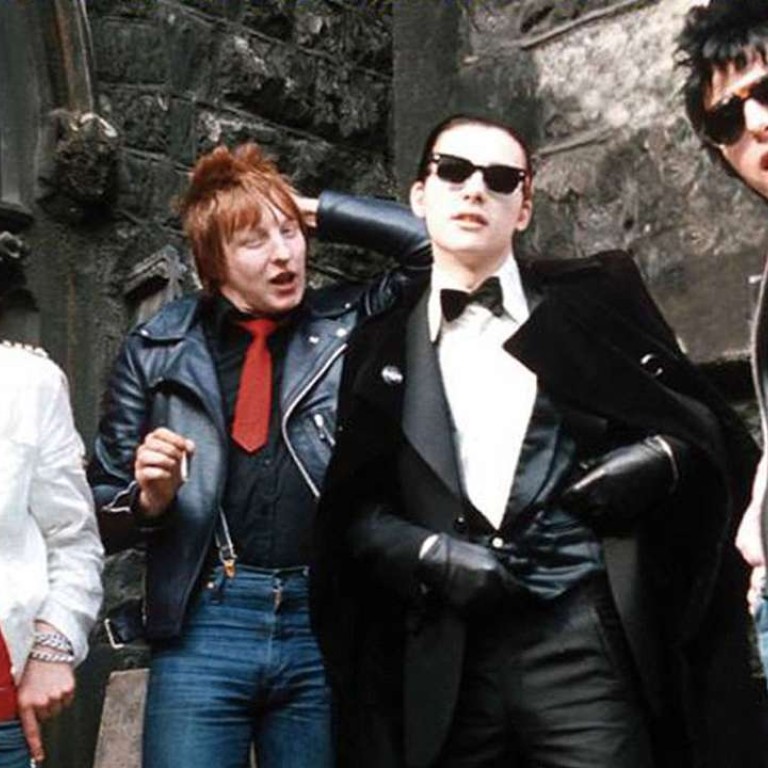 The Damned's Captain Sensible on an epic Kowloon trip, keeping the faith and the punks of today – Julian Assange and Nigel Farage
Punk is an attitude, says movement's eternal teenager, now nearing 63, ahead of The Damned's 40th anniversary tour date in Hong Kong
The last time The Damned played here, they were put in a plush Hong Kong-side hotel. But true to their punk credentials, they couldn't wait to get to the grittier side of the harbour. And once there, the very un-punk nerdy side of band leader and guitarist Captain Sensible emerged.
"Kowloon was a revelation – as a gadget buff it was epic," enthused the Captain, known to his family as Raymond Burns. "And then we had a street-food blowout of gargantuan proportions nearby – I just remember the bottles of Chinese beer that kept coming, there was food everywhere, and all on this table slap bang in the middle of a bustling market."
It's as giddy a recantation as any teenager after his first trip abroad. And in many ways, Captain Sensible, though approaching 63, remains punk's eternal teenager.
While his surviving contemporaries of the mid-'70s punk explosion have either turned to TV panel shows, gone on tour with dad-rock bands or promoted dairy products in British commercials, the Captain has refused to age gracefully.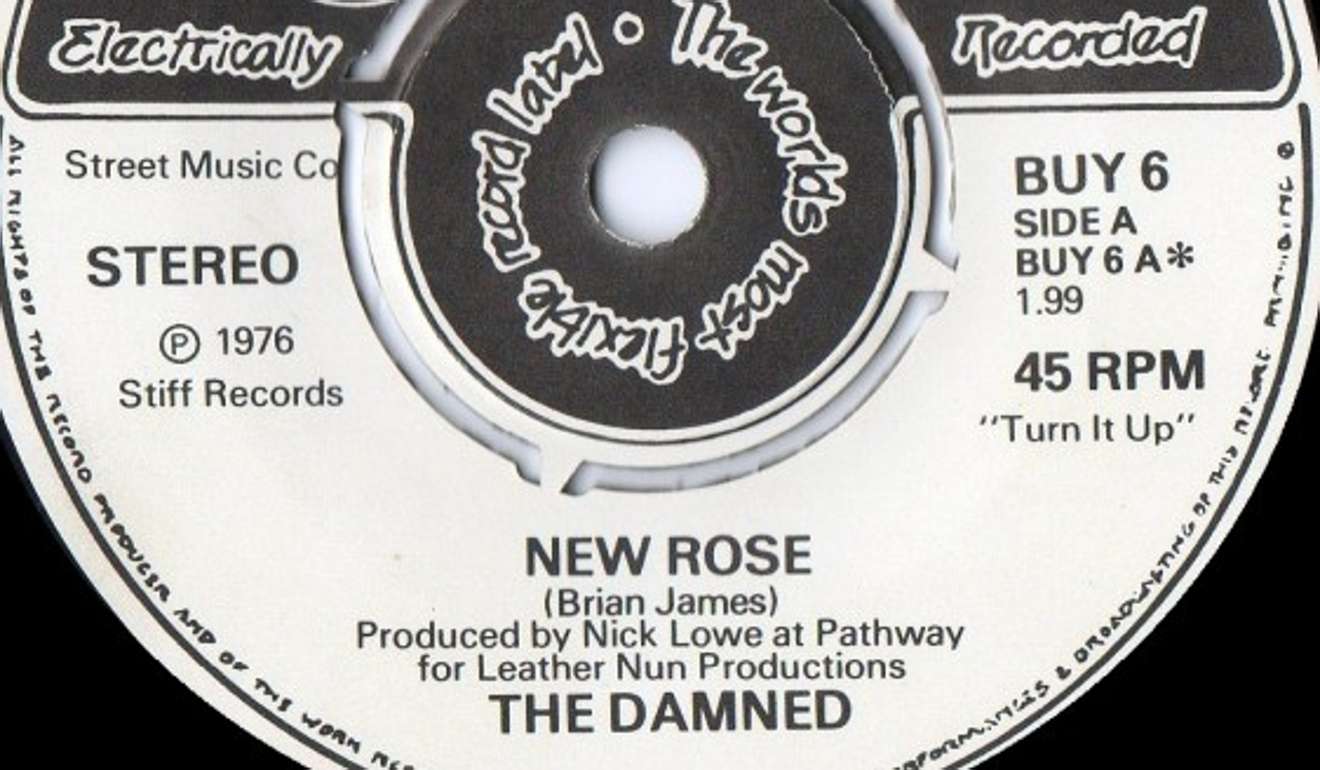 He's never given up the onstage high jinks that have been part of The Damned's draw since they became the first British punk band to release a single with 1976's New Rose. He still drinks, still plays the fool and can still be seen bouncing around his southern English hometown of Brighton in trademark beret and silly shades.
"Punk rock shouldn't be respectable," he says. "I remember my daughter's words one day after I'd picked her up from school. I'd been at a gig the night before and not slept. 'Dad, please don't come wearing your stage gear. The other kids are giving me earache about it', she said."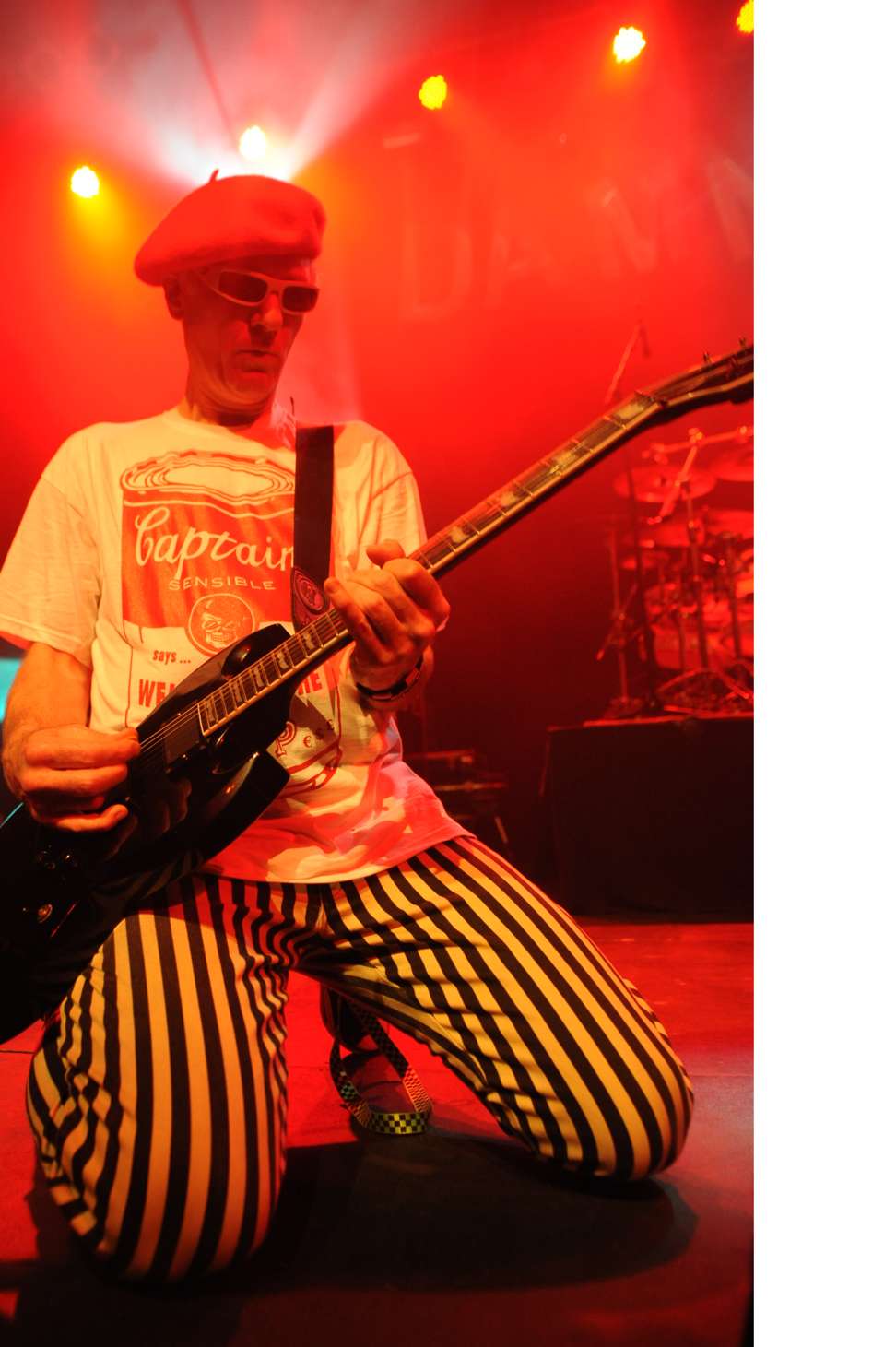 To celebrate the 40th anniversary of that landmark single release, the Captain is bringing the band – including original singer Dave Vanian – back to Hong Kong for one night of mayhem at the Music Zone in Kowloon Bay's Kitec.
Formed in the Croydon area of south London from the Captain's pub rock band Johnny Moped, The Damned were in it as much for the laughs as for the glory. With the Captain taking the stage in pantomime outfits, Vanian looking every bit the vampire in white face paint and a cape, and drummer Rat Scabies a human incarnation of The Muppets' Animal, they had a tendency to undermine the visceral power of the music with their antics.
Consequently, they were often regarded as the jokey cousins of the politically charged Clash or the nihilistic Sex Pistols. Indeed, The Clash led a boycott of the band after they refused to join Joe Strummer and Co in a walkout from 1976's notorious Anarchy in the UK punk showcase tour after the Pistols were castigated for an infamous, expletive-filled daytime TV appearance.
The Captain is adamant their punk credentials were – and still are – legit.
"There was a gaggle of like-minded people in London putting bands together in '76 but nobody was using the 'p' word – punk – that came from music journo Caroline Coon. I wondered what she was on about – I can see it now, of course. We were a spotty bunch of oiks with a handful of chords and two-minute thrashes at a time when prog rock bands were dishing up 20-minute drum solos."
(For the uninitiated, "prog rock" is progressive rock, the expansive brand of rock peddled in the mid-'70s by the likes of Yes and Emerson, Lake and Palmer – music that was liked by older listeners but generally hated by younger pop fans.)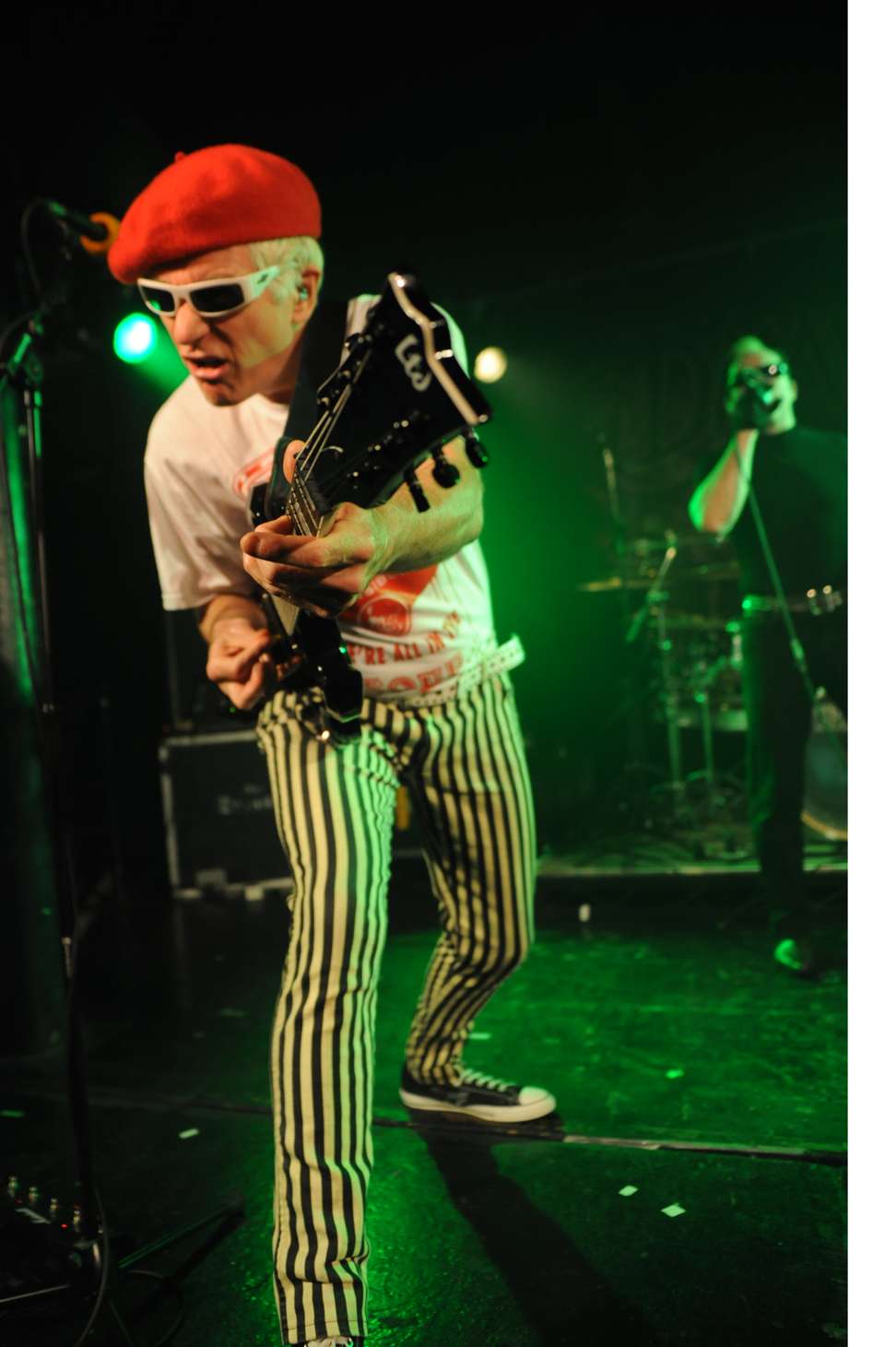 Apart from a spell of semi-goth hits in the late '80s during the Captain's temporary absence, The Damned have remained the same ever since. "I live a fairly anarchic, eccentric lifestyle ... nobody tells me what to do," he says. "I can pour beer on my cornflakes if I fancy. Isn't that punk?
"Punk is not the clothes or music – it's the attitude," he continues. "Tracey Emin – she's punk. Julian Assange, too. And whatever you think about his politics I'd even put Nigel Farage in there," he says of the far-right anti-immigrant UK politician widely seen as instrumental in fostering anti-European Union sympathy that led to Britain voting to leave the bloc last year.
Once a punk, always a punk. The Captain thinks the movement has left a potent legacy.
"It was a way of letting off steam at a time when Britain was firmly entrenched in some daft class system," he spits. "I was destined to stay on the bottom rung of life's ladder or thereabouts – I thought 'f*** that'. That's all I was trying to do – change my own world. But, of course, the template can be adopted by anyone, which is why it's still relevant."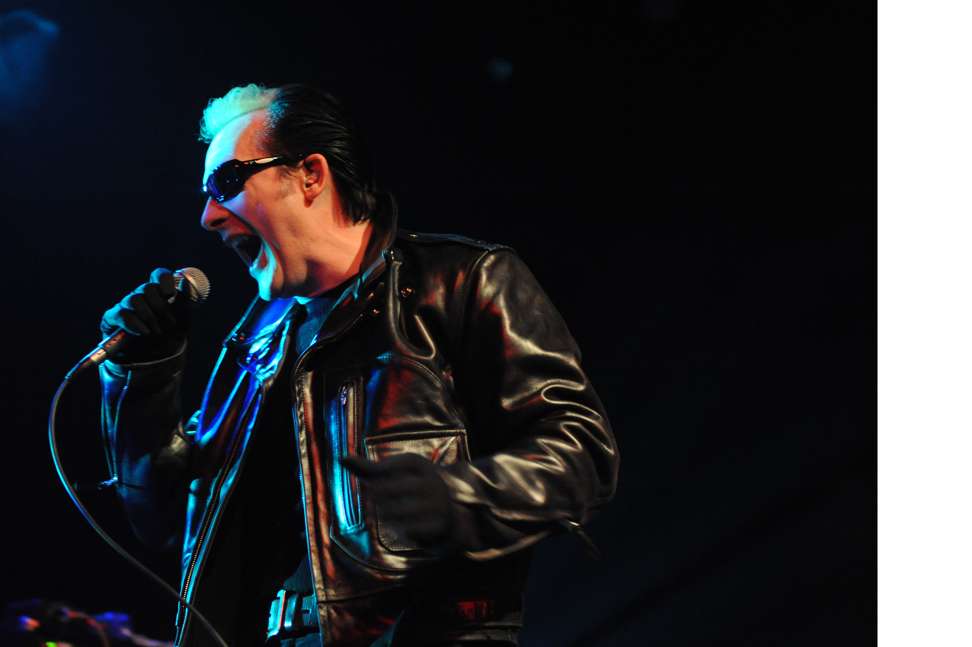 In an age of flagging CD sales, when bands have to play live to stay alive, The Damned stand out as overqualified for the job: they've never stopped touring. Even when the Captain took time out of the band to pursue a moderately successful solo career (older readers may remember his loony mid-'80s hit Happy Talk), he was never off the road.
"We enjoy it and all the beer's free. What's not to like? Plus, we never got stinking rich so we didn't get the opportunity to retreat to some rock-star mansion in the country never to be seen again."
At this point, the nerdy Captain returns with a list of reasons why he still tours that's almost as long as the band's discography.
"Travel and meeting new people, sampling local food, trying to negotiate the metro or tram systems armed with a day pass – I love all that. I know more about urban transportation schemes than most. Some councils in the UK could do a lot worse than employ me as a consultant."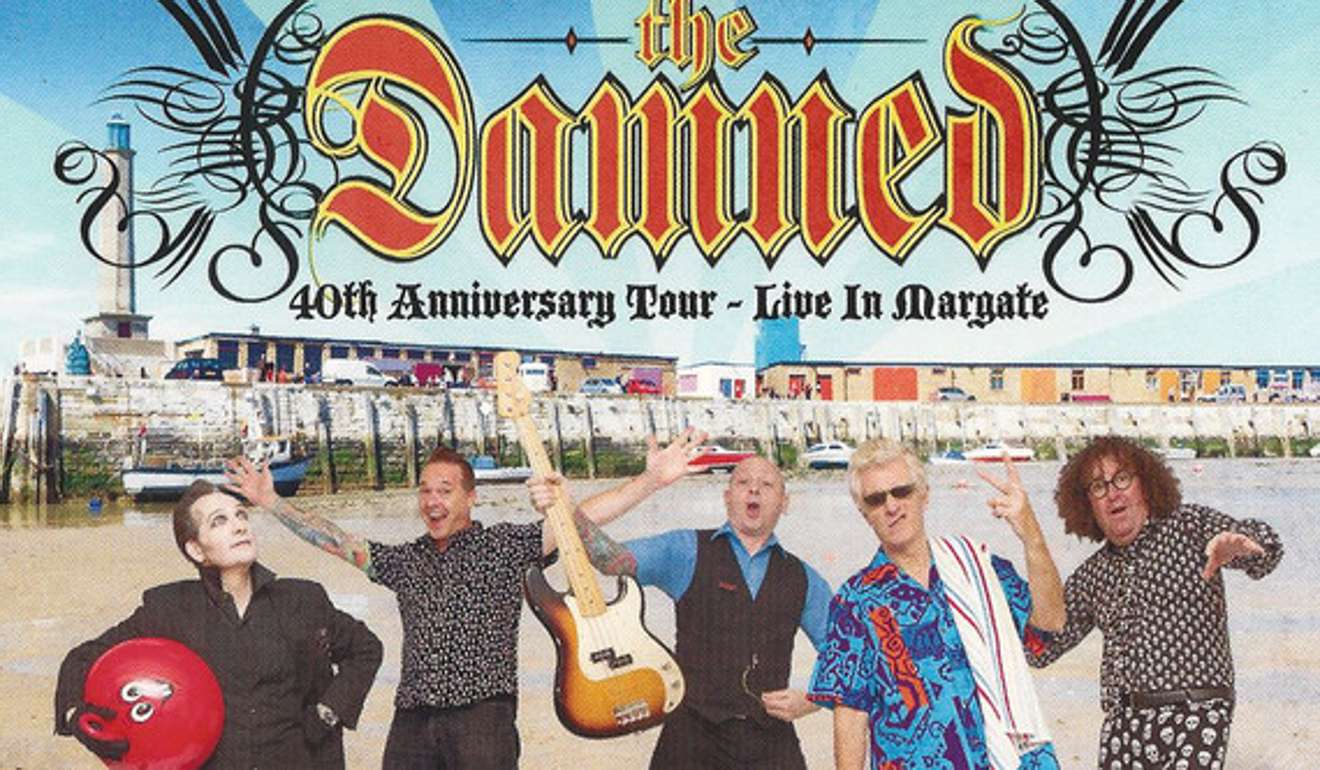 Throughout their career, The Damned have managed to shock. Rat Scabies (no longer on the band's Christmas card list due to some "bad blood") is credited with having begun punk's vilest habit – spitting at the bands on stage – and in the past few years, the Captain has cheekily taken over lead vocals for the Glitter Band, once provided by the disgraced paedophile Gary Glitter.
While the days of punk shocking society may be long gone, the Captain is convinced pop music can still antagonise, even if he's the only one getting angry.
"When I heard the first 'strangled cat' Auto-Tune record – Cher's Believe– that shocked me. Now all that Auto-Tune s*** is normal – you can't turn on the radio without hearing it.
"So, sure, music still has the capacity to shock. Once it was Little Richard, then the mop tops, glam rock and punk. And something will come along to upset the Auto-Tune generation, that's just the way it works."

The Damned, Feb 28, 7pm, Music Zone, Kitec, 1 Trademart Drive, Kowloon Bay, HK$650, thepointofsale.hk
This article appeared in the South China Morning Post print edition as: the kids aren'talright