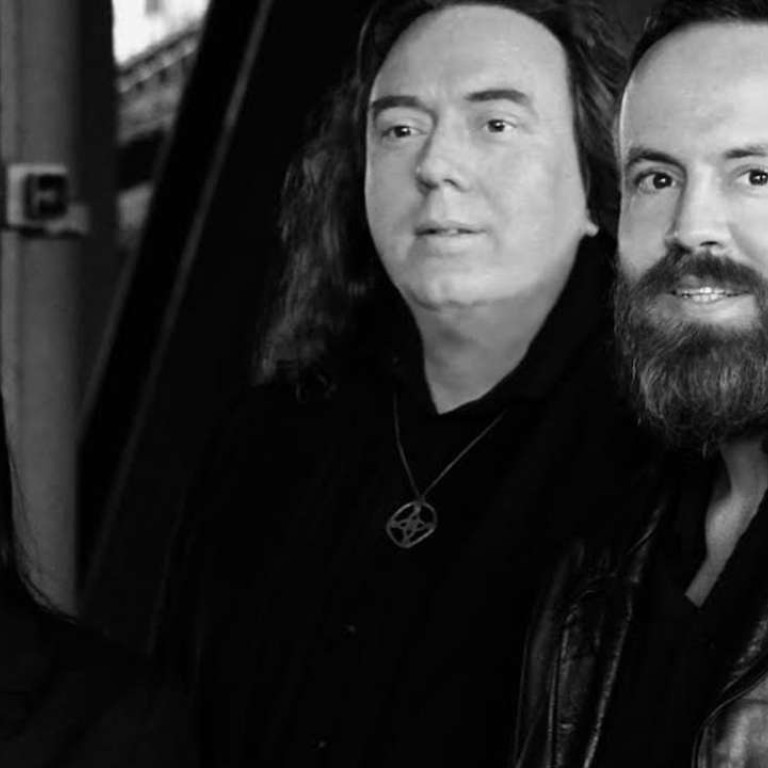 Tangerine Dream – 50 years strong and coming to Hong Kong
With more than 150 albums under their belt, the remaining members of Germany's Tangerine dream are bent on bringing to fruition the last vision for the band formulated by creative visionary Edgar Froese before his death
History has struggled to keep up with Tangerine Dream, the German band who celebrate their 50th anniversary this year.
Tangerine Dream were electronic music pioneers: among the first to translate the potential of synthesisers and electronic technology to create endlessly shifting, otherworldly soundscapes, they gave birth to ambient and new-age music, all sorts of down tempo and electronica, and indirectly assisted the development of techno and trance.
And the band's inspirational founder and creative visionary, Edgar Froese, who died in early 2015, continues to influence the future, leaving the remaining band members a detailed blueprint to continue his legacy after his passing.
After all those years, the band's gig at Baptist University on February 26 still marks their Hong Kong debut. It's the final performance in the city's Krautrock festival, which began in November, but which doesn't really describe their music: Tangerine Dream split off early from the more rhythmic Krautrock style to create the more spacey, cosmic "Berlin School".
One of the most prolific acts in history, with more than 150 albums to their credit, the band also endeavour never to play the same music twice – the modular, repetitive, layered, endlessly shifting nature of their music making it possible to ensure through a degree of controlled improvisation that every single concert would be different, so that their work has been more than four decades of non-stop evolution.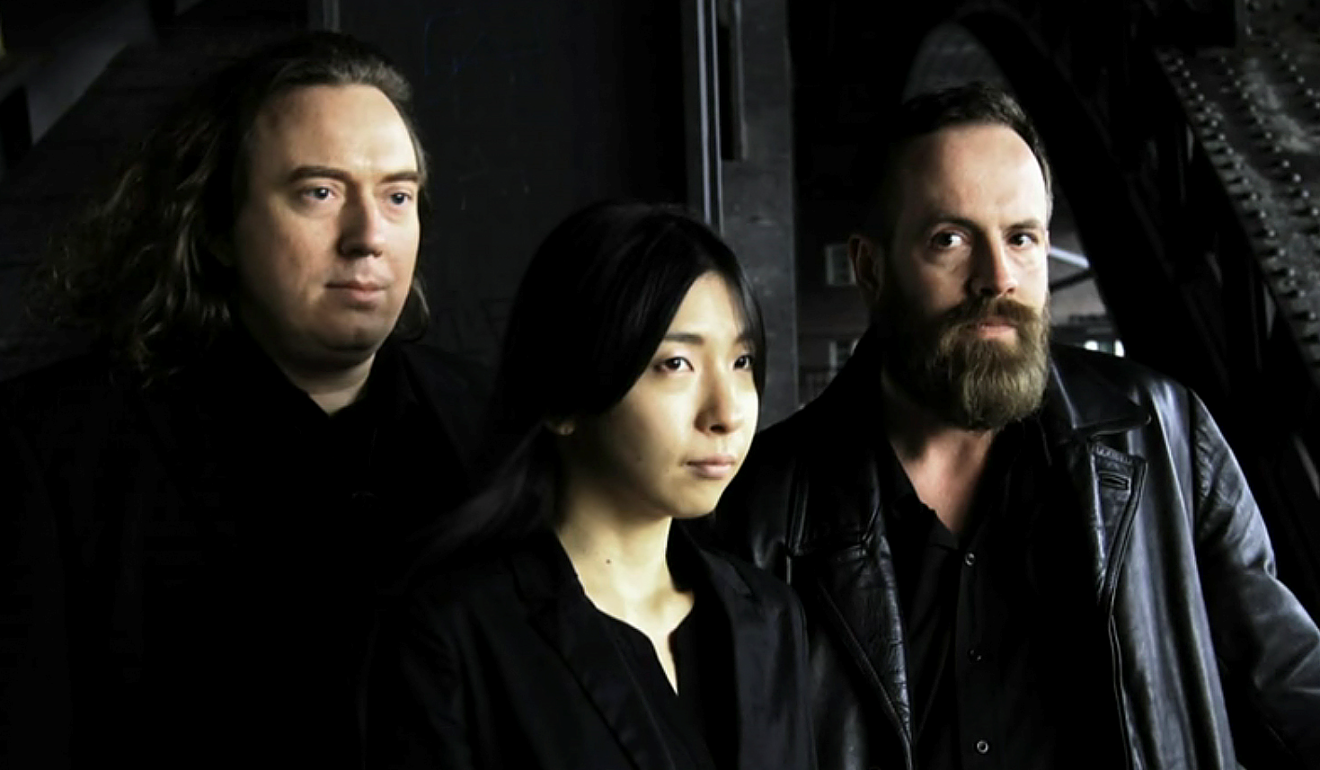 Tangerine Dream songs creep up on you, endlessly combining and recombining simple elements to develop and evolve in new directions. Masters of mood, tone and atmosphere, their music constantly shifts from warm and lush to tense and moody to yearning and evocative.
Froese's musical ideas, says Bianca Acquaye-Froese, Froese's widow and also the band's manager, "were triggered from an almost endless source. Edgar couldn't live or be without music – not for a single day. Even when we went on holiday he took his small keyboard with him".
Froese's eureka moment came in 1971, when he decided the band needed to get rid of all their traditional instruments and make music using improvised electronic devices. Soon afterwards they acquired a Moog synthesiser, which they bought second-hand from The Rolling Stones' management, nearly bankrupting themselves in the process, with no idea how to use it. After painstakingly working it out and teaching themselves, however, it revolutionised their sound.
"Edgar and his band performed as a support act for Jimi Hendrix in the late-'60s and he was a great admirer," says Acquaye-Froese. "He even gave up playing the guitar for some years because he realised he would never reach the skills of Hendrix. The sudden idea to ban all instruments and to start with new technical gadgets such as oscillographs and later synthesisers was a powerful attraction. The possibility of creating new sounds, breaking through the listening habits of the narrow-minded post-war society of that time, was a big challenge for the band."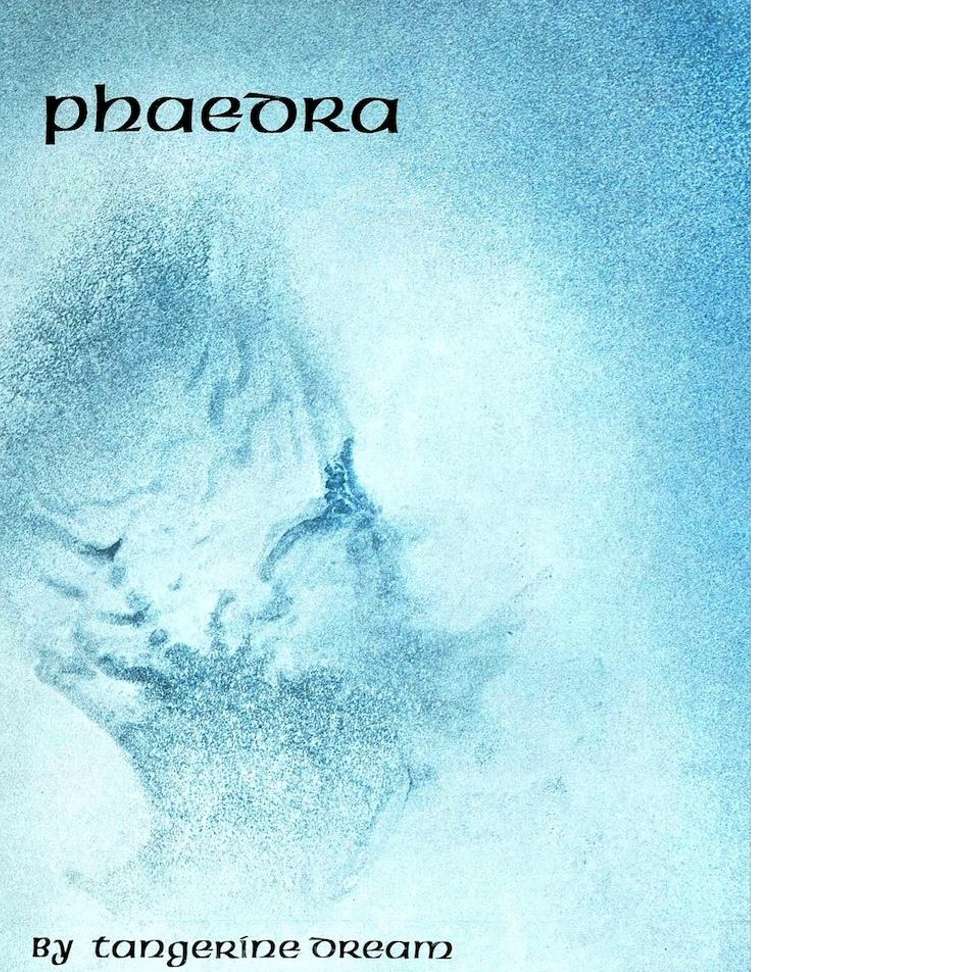 Their breakthrough followed in 1974 with the album Phaedra, their reputation bolstered by their epic gigs, which could go on for six hours, often in darkness, with the audience completely still. They played a lot of gigs in churches, which suited their monumental, atmospheric sound, but were banned from all Catholic churches around the world in 1975 by no less an individual than Pope Paul VI, after a gig at Reims Cathedral in France at which the promoters tried to squeeze 5,000 people into a space suitable for 2,000.
The band's personnel has shifted constantly, with Froese the only consistent member, joined by more than 20 others over the years. The current line-up consists of multi-instrumentalist Thorsten Quaeschning, who has been with the band for 14 years, 12 of them as a performing member; violinist Hoshiko Yamane, who joined in 2011; and electronic musician Ulrich Schnauss, who joined in 2014.
Quaeschning, whose background is in classical composition, says his audition for the band was a nerve-racking affair. "It was very similar to every new Tangerine Dream guy. Edgar told me to go to the piano and improvise for 15 minutes in A minor or whatever."
Bur working with Froese, he says, "was not maybe as much pressure as you'd think. Edgar was always like the prototype of a boss, but we worked well together. We had the same tastes in music, and he was a very good teacher. We spent years and years together, and he told me everything he knew about programming sequencers; Tangerine Dream has very specific scales that it uses."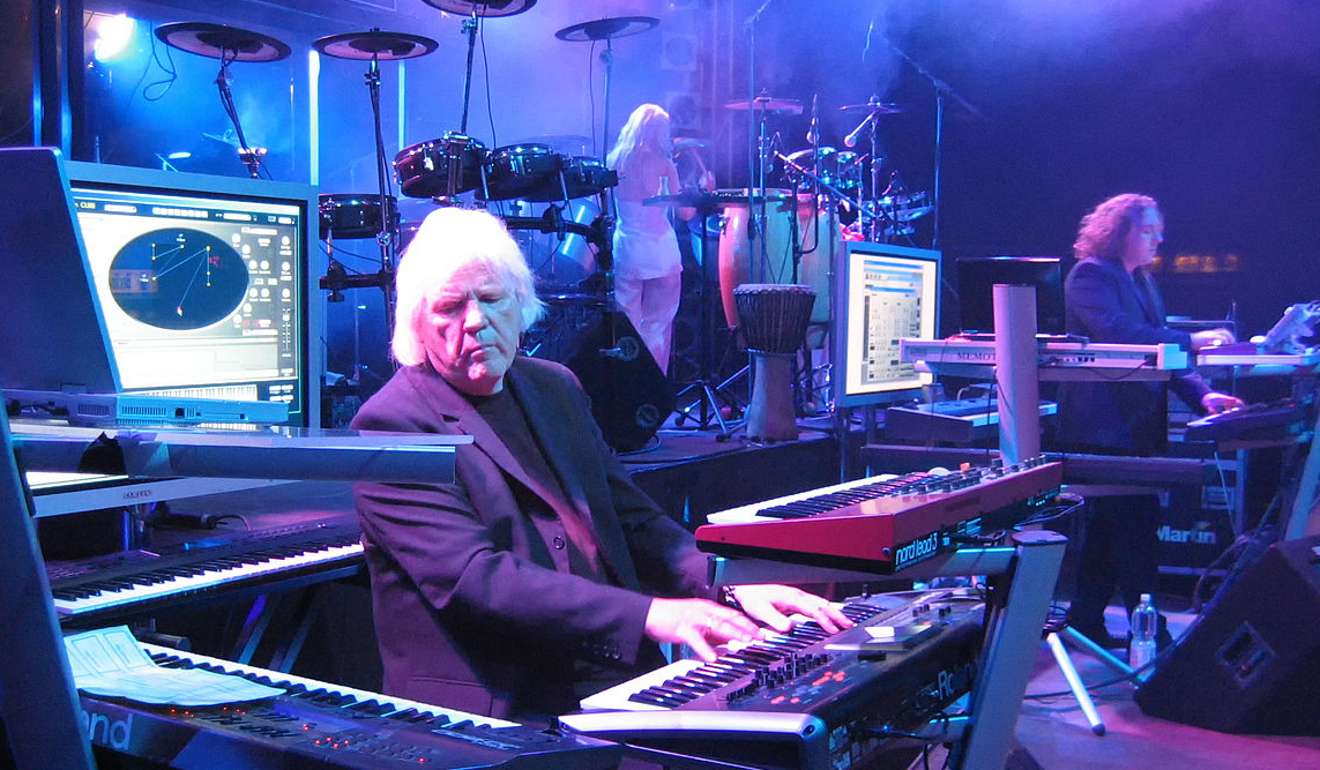 Froese, who famously once said "there is no death, there is just a change of our cosmic address", assembled the current line-up just before his death, also getting rid of the band's percussionist, saxophonist and guitarist.
"Before Edgar's passing he had a last vision for Tangerine Dream, of the so-called 'Quantum Years'," says Acquaye-Froese. "Edgar was very interested in quantum physics and philosophy, and had the idea to translate recent scientific knowledge into music. So he introduced his ideas to the new formation of the band – Thorsten, Ulrich and Hoshiko – and they performed together for the first time in Melbourne in November 2014. Then in January 2015 Edgar died. Of course especially the first year after Edgar's death was a tough time, but keeping the music alive with his very talented musicians was at least a little comfort for the immense loss."
Adds Quaeschning: "He'd told Bianca a very exact plan. We're doing this because Edgar wanted it. He left us about 10 years of musical sketches. I think he wanted to go back to sequencer-driven music rather than the more entertaining stuff with sax and bongos."
Also honouring Froese's legacy is the feature-length documentary Revolution Of Sound: Tangerine Dream, directed by Margarete Kreuzer, which premiered at the Berlinale film festival last week. "I'm so happy that a film about Edgar and his band could be realised," says Acquaye-Froese. "I'm sure Edgar contributed to the realisation of this film – from his new, cosmic address."
Tangerine Dream, Feb 26, 7pm, AC Hall, Baptist University, 224 Waterloo Rd, Kowloon Tong, HK$280-HK$480 (advance), HK$380-HK$580 (door). Inquiries: 2783 0135