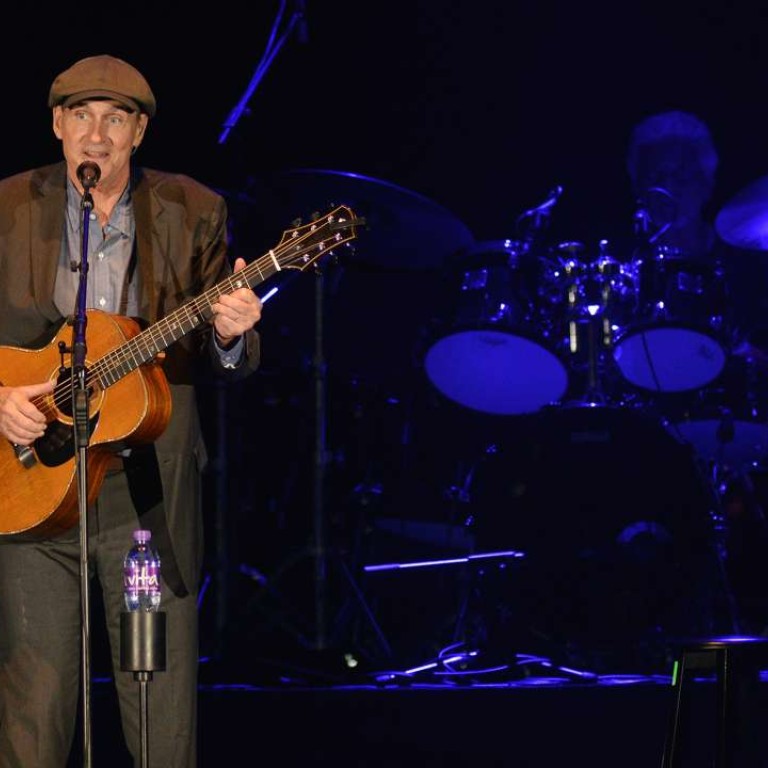 Review: James Taylor brings the magic on Hong Kong performance with all-star band
This concert came at the end of a regional tour which seemed to have taken its toll on Taylor's wistful baritone, but he delighted a crowd of aficionados who had come to hear his beloved back catalogue
Introducing one of only two songs he chose to perform from his latest album, Before This World, James Taylor mock apologised, saying they would be over quickly and "sound the same as the old ones anyway".
There was some truth in that, but in a good way. In the first place, none of Taylor's songs ramble on much, which is why he was able to pack almost all of his most popular original compositions and cover tunes into two well-paced sets at the Hong Kong Convention and Exhibition Centre on Thursday night.
In the second, he found a signature style based on his attractively wistful baritone and intricately finger-picked acoustic guitar playing as long ago 1970's Sweet Baby James.
He has stuck with that, but over time has developed more sophisticated arrangements for the old tunes, involving a large band, which, in another wry stage announcement, he said was the real point of the show.
The band does, indeed, have an extraordinarily high level of musical firepower for essentially simple albeit well crafted songs.
He announced several members, without hyperbole, as "musical legends", among them drummer Steve Gadd, Latin percussionist Luis Conte and saxophonist Lou Marini. Bassist Jimmy Johnson, electric guitarist Michael Landau, trumpet player Walt Fowler and keyboardist Jim Cox are all elite American session players.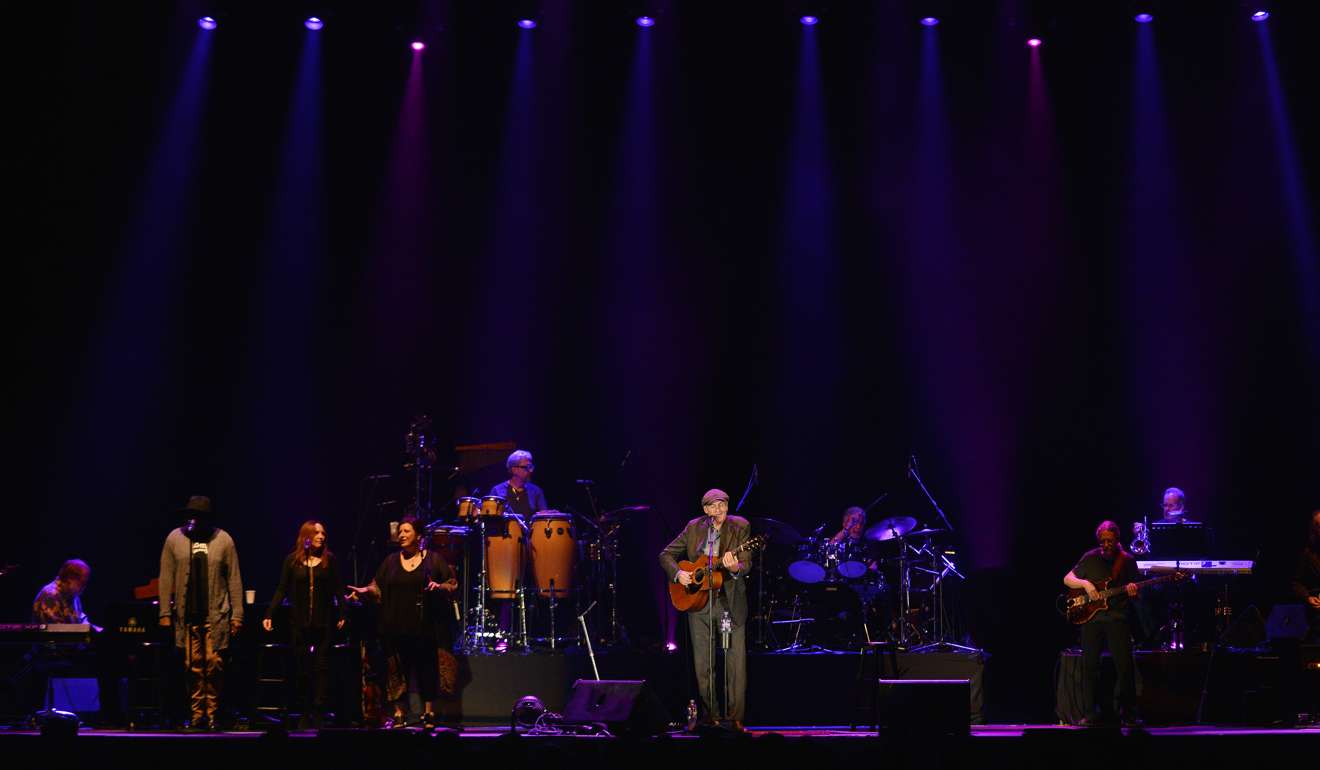 Almost everything could have been played almost as well by musicians less than half as good, but Taylor likes to tour with old friends, and the happy rapport within the band, as well as the technique and talent to spare, meant that every performance sparkled. Nobody gave the impression of having to work that hard, but at the same time nobody was coasting.
This was the last night of a Pacific rim tour taking in New Zealand, Australia and Singapore, and it had taken its toll on Taylor's voice, although this was generally only apparent in the quieter passages, and not until towards the end of the first set.
Helping to carry the load during the many songs requiring four-part harmony were backing vocalists Arnold McCuller, Kate Markowitz and Andrea Zonn, with Zonn also contributing some deft fiddle parts.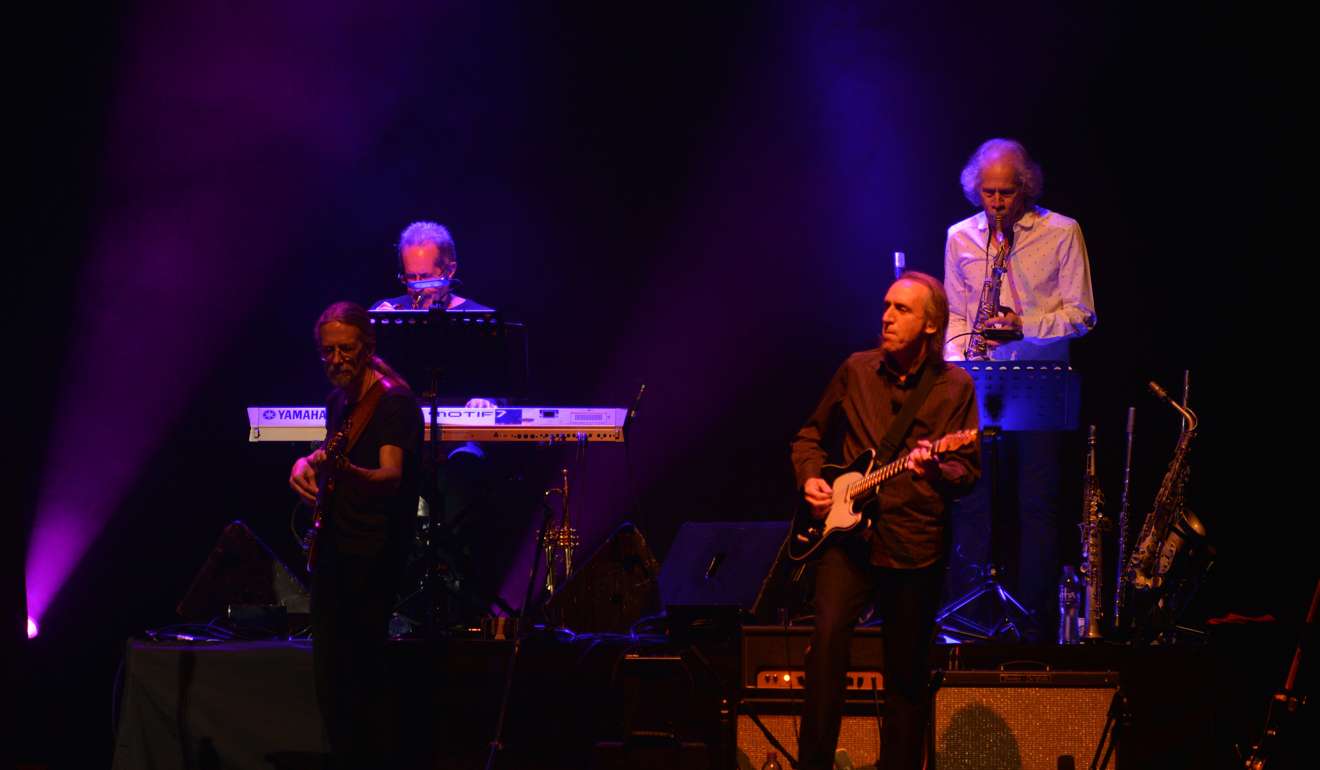 He could have made more of a point of playing songs from Before This World, which is his first number one album on the Billboard 200, but acknowledged that everybody was there to hear the old stuff.
You've Got A Friend – written by Carole King but belonging now just as much to Taylor – and his own Fire and Rain are familiar even to those who know none of his other music, but this was a crowd of aficionados and everything was cheered.
Particularly fine performances were delivered of Today Today Today and Montana – the two new tunes – and Copperline from 1991's New Moon Shine alongside the greatest hits.
Mexico, with a new mariachi brass arrangement and a percussion solo for Conte, had the crowd on their feet, and they stayed there until Taylor sent them home with his well loved lullaby Close Your Eyes.
It was a good night, and the band seemed to enjoy it as much as the audience.
James Taylor & His All-Star Band in Concert, Hong Kong Convention and Exhibition Centre. Reviewed: February 23