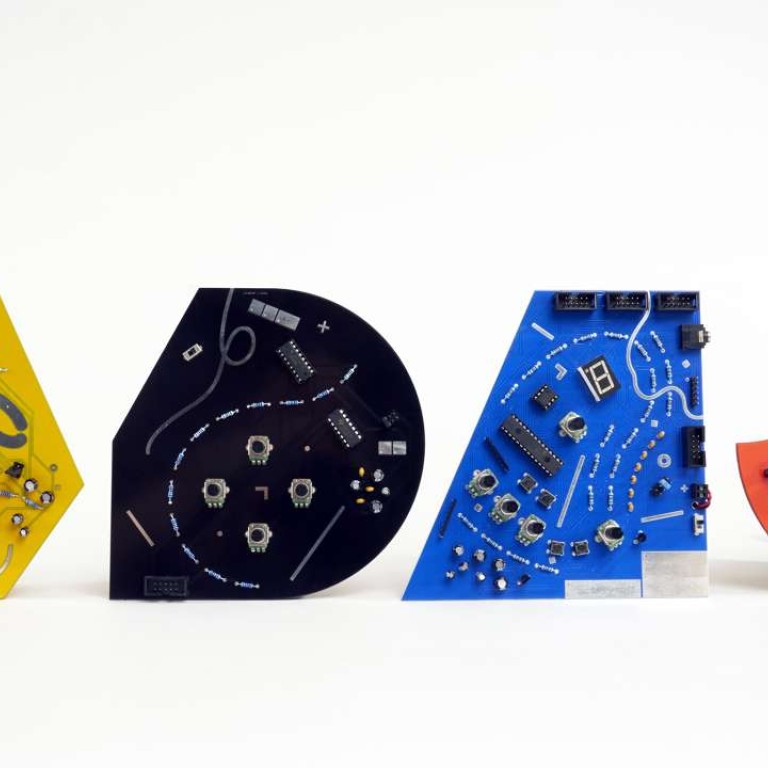 Sónar+D's Hong Kong programme offers eclectic workshops, installations and videos to complement the music
Hands-on sessions to build your own synth, multimedia performances by local and international creatives, and the latest in VR and 3D tech – Sónar+D has a broad range of events for festival goers
Sónar+D might take place at the same venue as the inaugural Hong Kong edition of Sónar, the world's leading electronic music festival – at Hong Kong Science Park, on April 1 – but the technology showcase is a fully fledged event in its own right, with separate tickets available.
A technology expo has been an important part of Sónar since it was launched in Barcelona in 1994, and the Hong Kong version features everything from performances to art installations to mind-bending interactive works, including the chance to hear from some luminaries of the electronic music world.
Here are some of the highlights of the Sónar+D programme.
Daito Manabe
Topping the Sónar+D Hong Kong bill is Japanese renaissance man Daito Manabe. "Part of the +D concept is to find connections across different programmes," says Sónar+D Hong Kong curator Jay Forster. As a famously multidisciplinary artist – Manabe is, among other things, a musician, artist, designer, DJ and technologist – he's a perfect choice. He'll be performing with Chinese-American hip hop producer Nosaj Thing in Sónar Club, one of the main stages, but also giving the keynote talk of the +D programme earlier in the day, where he'll be sharing details of his latest projects and taking questions – "a great opportunity to get inside the head of Daito Manabe", as Forster puts it.
Dirty Electronics
For those who want to get their hands dirty, experience of building an electronic instrument is available at two workshops organised by Dirty Electronics, the brainchild of two Britons, electronic musician John Richard and graphic designer Jack Featherstone. Participants learn how to build their own hardware synths from basic components, and can then play about with them to create music. Richards even has his own band, the Dirty Electronics Ensemble, with a rotating membership that often includes workshop participants.
Sound Swarm
Also allowing participants to create their own music device, with uncertain results, is the workshop organised by Sound Swarm. It involves soldering raw components onto a unit with a solenoid that features a microcontroller at its heart, plus either a magnet or a suction cup so it can be attached to various surfaces. The musical output is controlled by a web app on which the various devices each have their own channel, much like sequencer software. "It becomes an acoustic experiment, with all the surfaces resonating in different ways," says Forster. "There's an orchestral quality to 20 different people tapping away."
Choi Sai-ho
Hong Kong multimedia artist Choi Sai-ho does unusual things with sound, manipulating jagged beats, experimental electronic noises and found sounds into a surprisingly catchy sonic collage, his mild-mannered demeanour undermined by his dancing like no one's watching. He will give an audiovisual performance inside the Sonar Complex, nicknamed the "Golden Egg" by the organisers – a dark, seated, sealed space that will feature audiovisual performances designed to stimulate senses other than those used for dancing.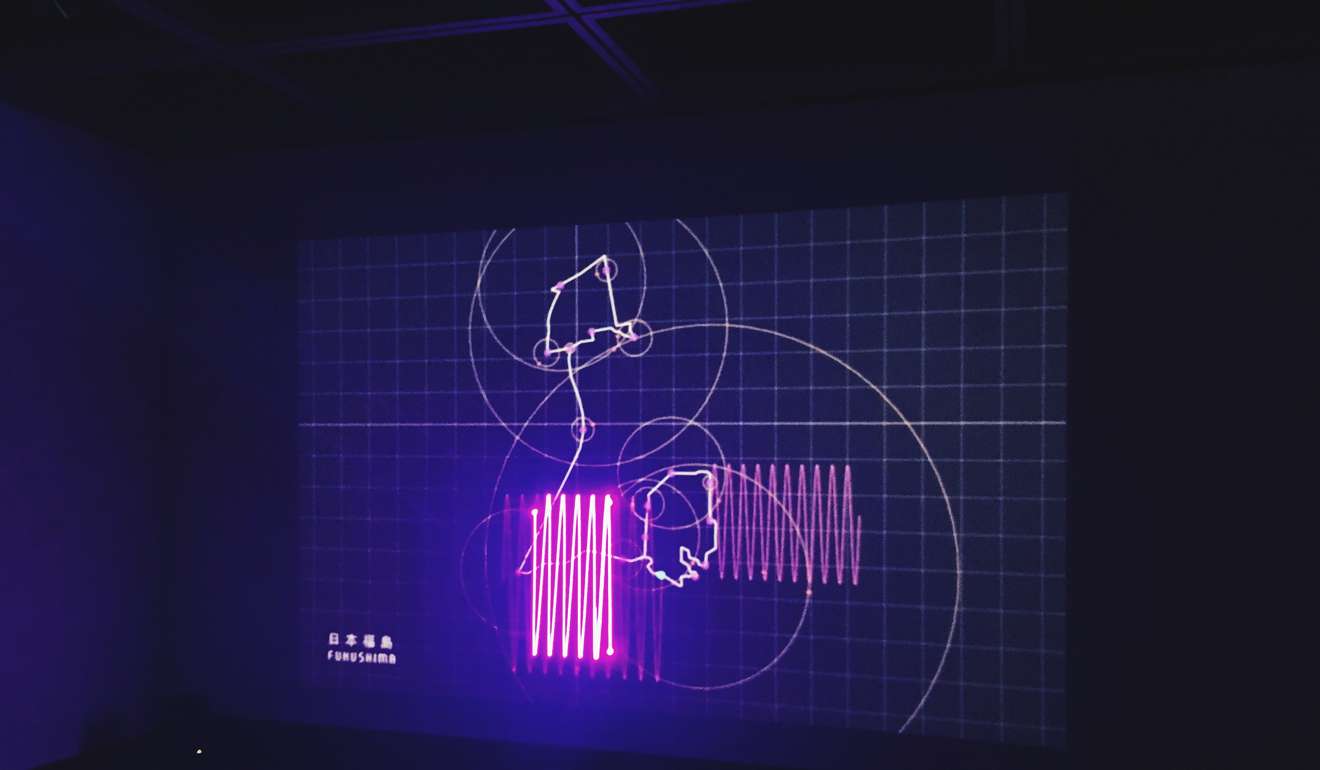 H0nh1m
Again inside the festival's darkened egg, the challengingly titled H0nh1m is an installation that uses a laser projector to turn data about background radiation from online environmental data aggregator Safecast into a 3D landscape. An immersive visual experience, it was inspired by concerns over background radiation levels after incidents such as the ongoing nuclear leak at Fukushima in Japan following the 2011 tsunami.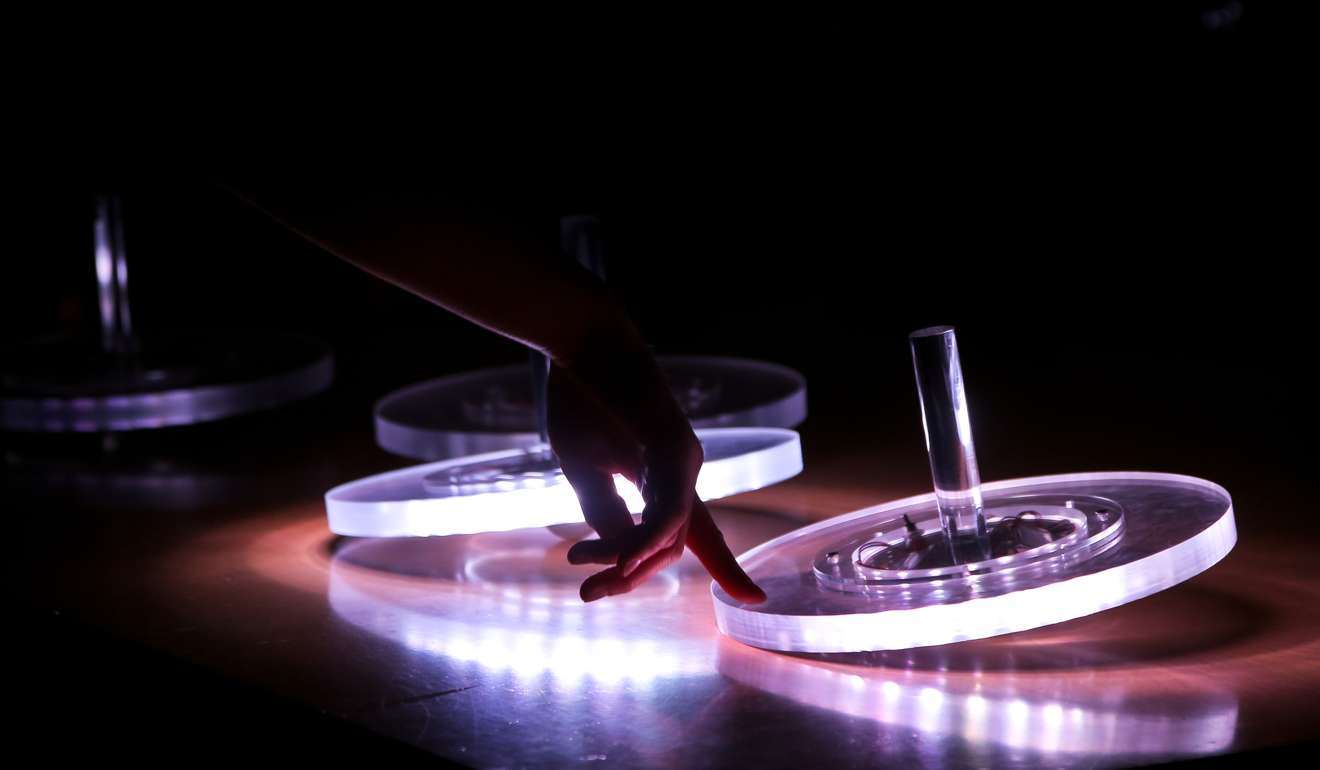 Soft Revolvers
The link between sound and movement is taken to a new level by Soft Revolvers, a performance by electronic artist Myriam Bleau. She controls four acrylic spinning tops, each of them responsible for a midi signal associated with a particular musical instrument. Exploiting the unique physical characteristics of the tops, Bleau creates an unusual, glitchy form of electronic music influenced by hip hop and techno. Light from LEDs inside the tops combines with her movements as she manipulates them.
Distant Object
Hong Kong new-media artist Lau Hochi will present his mysterious installation Distant Object, described by Forster as "a critique of our acceptance of black-box technology, where you can't do anything yourself, not even change the battery". He adds: "Let's just say it's not what it seems, and the artist is more present than you might think."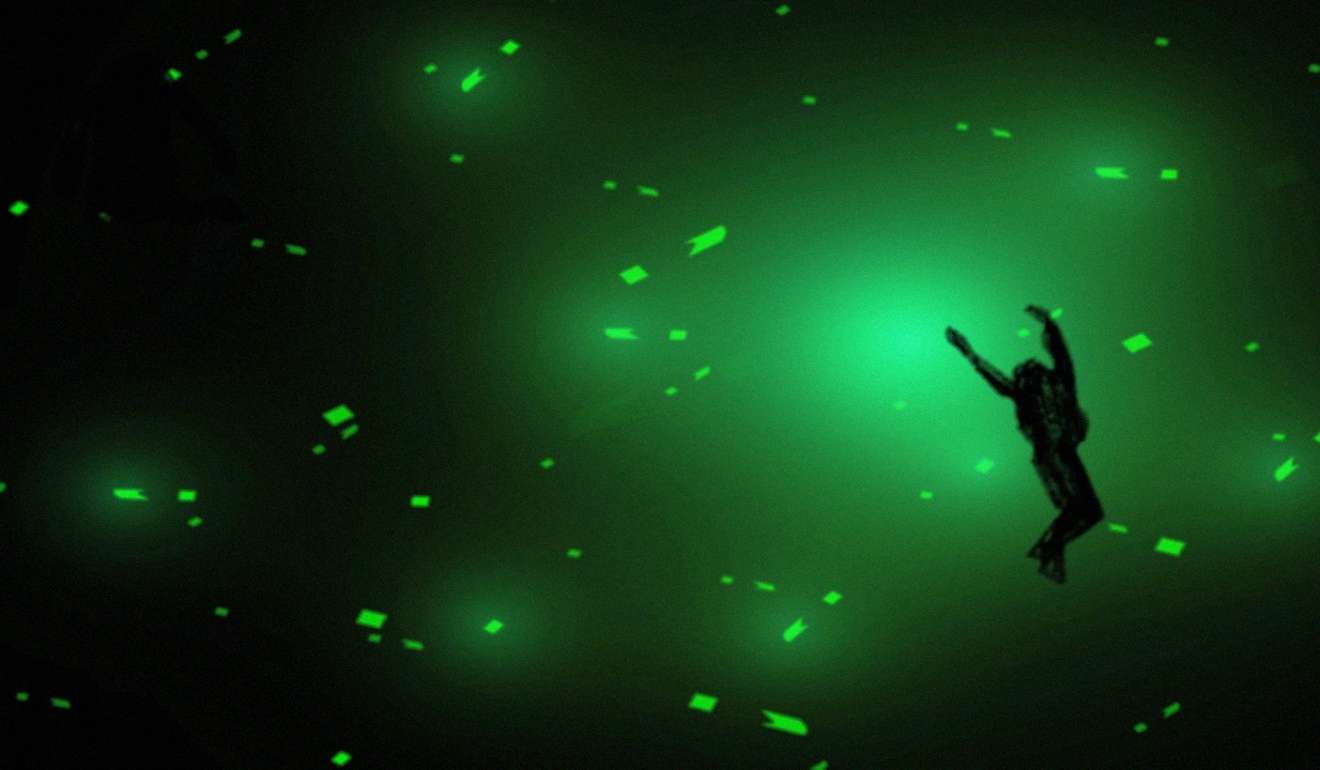 Fabulous wonder.land
"The VR programme is one of the pillars of +D," says Forster, and Fabulous wonder.land is its centrepiece. The four-minute film, which allows viewers to disappear down a phantasmagoric virtual rabbit hole, is inspired by wonder.land, a musical created by Damon Albarn of Blur and Gorillaz, playwright Moira Buffini and UK National Theatre artistic director Rufus Norris, itself taking its inspiration from Lewis Carroll's Alice in Wonderland. It is, according to Forster, "proper trippy".
Looking Glass
Hong Kong and New York-based company Looking Glass provides VR without the headset. A pioneer of 3D projection technology, it will be demonstrating products such as the remarkable Volume, in which a video projector slices up images and projects them onto a 3D cube. The company has sold five of these devices to Nasa.