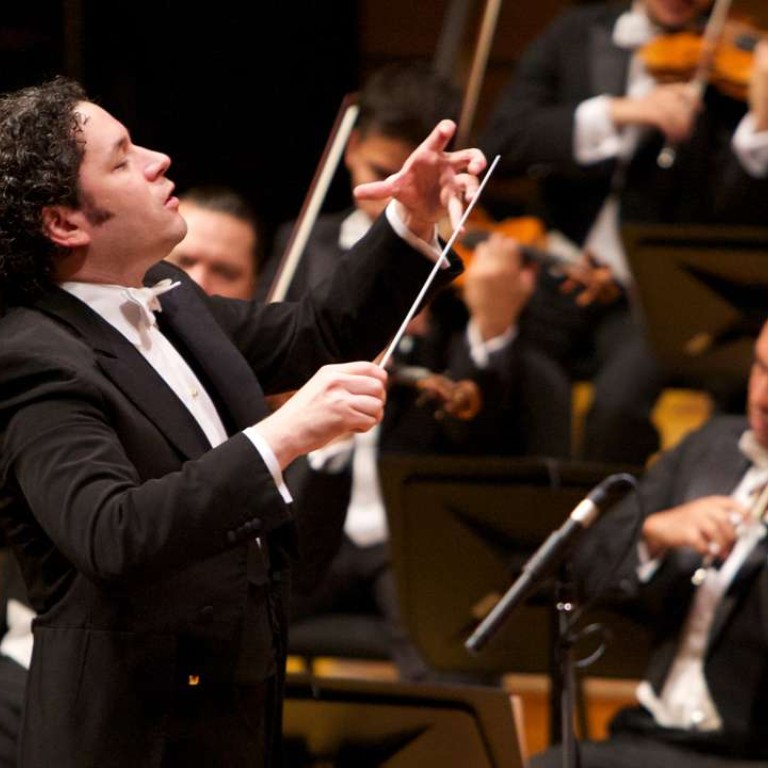 Nine symphonies, five nights: Hong Kong date for hotshot Dudamel's Beethoven cycle
Venezuelan maestro to conduct Simon Bolivar Symphony Orchestra in Beethoven's nine symphonies in November, two years after his acclaimed Asian debut in city; tickets selling fast
Gustavo Dudamel – one of the most in-demand conductors on the classical music scene – is to return to Hong Kong in November to perform all nine Beethoven symphonies over five nights.
The 36-year-old Venezuelan-born musician, who made his Asian debut with the Los Angeles Philharmonic at the 2015 Hong Kong Arts Festival, will be conducting Venezuela's Simon Bolivar Symphony Orchestra in a concert series presented by this year's arts festival.
"We have always wanted to present the Simon Bolivar Symphony Orchestra but never had a chance, mostly due to scheduling issues," said Grace Lang, arts festival programme director. "But since we celebrate our 45th anniversary this year, I thought I'd try my luck and approached their agent – and chance would have it that they were planning an Asian tour end of this year."
Tickets for the November 2 to 6 concerts were released last week and have been selling like hot cakes, according to Lang. The concert series will begin at Tsuen Wan Town Hall (symphonies 1-4), before moving to the Hong Kong Cultural Centre (symphonies 5-9).
Dudamel's latest Beethoven symphonic cycle was part of a project that brought the Los Angeles Philharmonic, of which he is music director, and the Simón Bolívar Symphony Orchestra together in 2015. Since then the conductor and the Venezuelan orchestra have been on the road performing the cycle, most recently in Spain, Germany and Austria.
The two other Asian cities they will be touring to at the end of the year have yet to be announced.
For more information, click
here
.