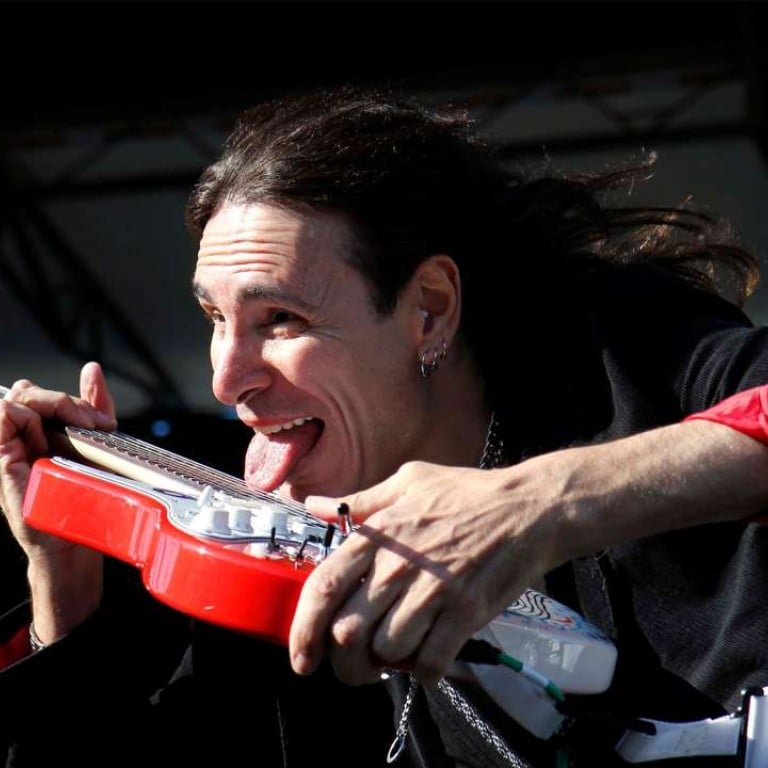 Steve Vai on Generation Axe, five guitar gods about to blast into Hong Kong, and his time with Frank Zappa
Mutual respect binds group of musicians used to being in charge, says Vai, who looks back on the creative inspiration he got from working with Frank Zappa
For lovers of technical musical virtuosity or very loud noises, the visit to Hong Kong of any one of the guitarists Steve Vai, Yngwie Malmsteen, Zakk Wylde, Tosin Abasi and Nuno Bettencourt would be a red-letter day. On April 12 at Kitec they get all five.
Known as Generation Axe, the supergroup of ridiculously technically proficient guitarists was put together by Vai, the legendary guitar shredder who, in addition to an acclaimed solo career, has played with everyone from Frank Zappa to David Lee Roth to Whitesnake to Public Image Limited. Vai plus the other four – neoclassical metal pioneer Malmsteen; Wylde, formerly Ozzy Osborne's guitarist; Abasi of prog-metal band Animals as Leaders; and Bettencourt, formerly of glam metal outfit Extreme – each perform with the same backing band, on their own and in a variety of combinations, including all together.
Vai says he'd had the idea for Generation Axe for years, but it didn't come to fruition until he was approached by music executive and former Police manager Miles Copeland with the idea of putting on a guitar festival, and decided he could go one better than that. "I wrote down my favourite players in each genre: rock, metal, fusion, blues," he says. "Luckily my first choices all bought into it."
The biggest challenge, he adds, is everyone's availability. Although the tour brings together a group of people who are all used to being in charge, the atmosphere on tour is one of friendly rivalry rather than competition.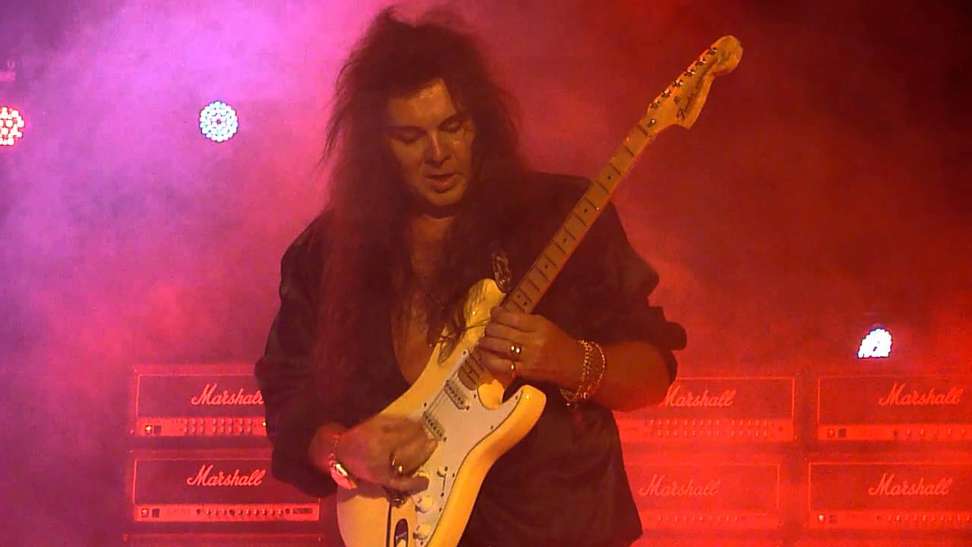 "Guitar players are extroverts," he says. "Every one of us is on one level half crazy and on another level incredibly confident in what we do and our own ability to deliver. Anyway, I can't compete with those guys – I couldn't play as fast as Yngwie Malmsteen or with his tonality. But there's a mutual respect among us – we've all done it, and we all know what it takes."
Vai, 56, is one of the undoubted masters of the style of playing, associated particularly with heavy metal, known as shredding. The ultimate show-off guitar technique, it features plentiful tricks such as finger tapping, rapid arpeggios, sweep picking and creative use of the tremolo, and is often notably influenced by classical music, particularly the complex harmonic arrangements of Baroque music. Shredding became popular during the 1980s and fell away somewhat with the rise of grunge in the '90s, but retains a dedicated following.
Vai started playing the guitar in the early '70s, and his influences range from the fairly predictable (Led Zeppelin's legendary guitar solo from Heartbreaker) to the entirely unexpected (the West Side Story soundtrack). He took lessons with fellow New Yorker and guitar legend Joe Satriani from the age of 13, and ended up going to the famed Berklee College of Music in Boston to study composition and theory. (In addition to his rock career he has also always composed for orchestras, but his work was only performed publicly starting in 2004 with orchestral piece The Aching Hunger.)
While at Berklee he started working for Zappa, initially as his transcriber, doing what others had been unable to do and produce sheet music versions of the demented genius' famously complex compositions – complex in particular in their use of rhythm. He then joined the band, with Zappa referring to him as his "stunt guitarist". Vai was young when he started working with Zappa, who had a formidable reputation as rock's hardest taskmaster, but he says it was creatively inspiring rather than intimidating.
"When you go to play with someone like Frank – what am I talking about? There is no one like Frank. OK, so when you go to play with Frank, it means you have something he's recognised that he can work with in his wheelhouse of creating music. It would challenge you, but it would be within your ability. He had almost a clairvoyant instinct into your potential.
"The perspective a lot of people have is that playing with him would be really difficult, but it's only difficult if you can't do, and Frank didn't give you stuff you couldn't do. A lot of the time I was intimidated by his reputation – 'Holy s***, that's Frank Zappa' – but when it was my time to play, I was like, 'Bring it on – throw everything at me and I'll show you.'"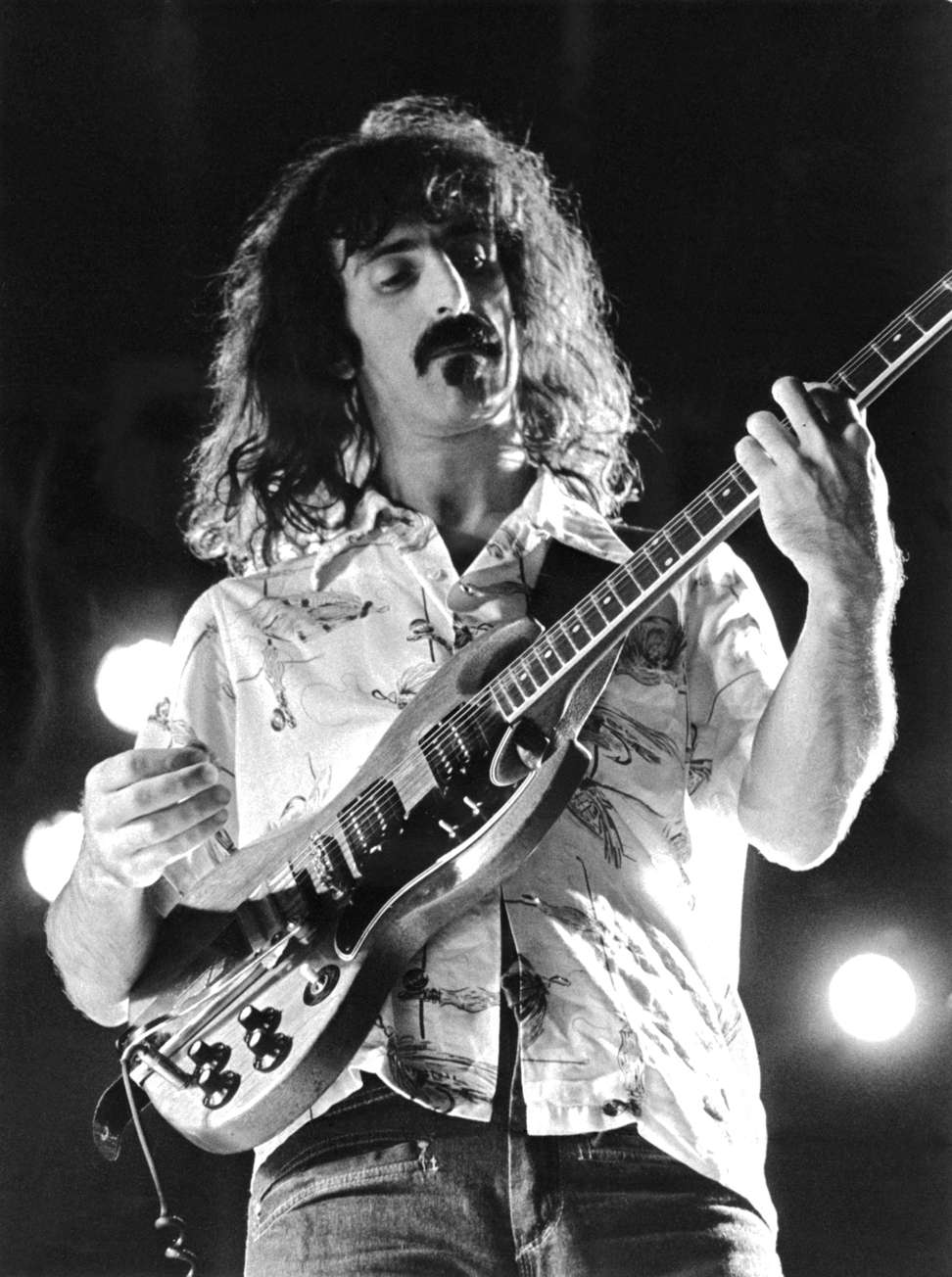 Vai enjoyed his breakthrough as a solo artist with the Zappa-influenced album Flex-Able (1984), but his most successful album, and the one that set the template for his particular style of guitar theatrics, was 1990's Passion and Warfare. In the interim he had come to wider public prominence with his roles as guitarist for David Lee Roth's band, for Whitesnake, and as the devil's guitarist Jack Butler in the 1986 blockbuster Crossroads. The big gap between his two classic albums was closed in 2015 when he finally released Modern Primitive, made from material he'd been working on during that period, alongside the 25th anniversary reissue of Passion and Warfare.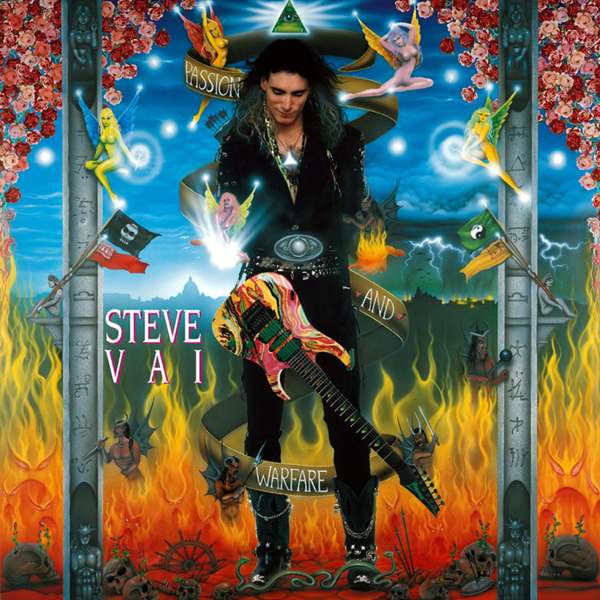 "I made Flex-Able, Modern Primitive and Passion and Warfare with no expectation of success," he says. "If you get a compelling idea and you pursue it and have complete commitment to it, you'll rarely regret it."
Playing the way Vai does requires lots and lots of practice, and he's been known to work on his technique for up to 15 hours a day – but these days, he says, he gives himself a bit of a break.
"You spend years and years honing your craft. With some aspects, there's no need to go back, but if I wanted to retain the level of intense virtuosity that I had at, say, age 32, that would be a challenge. It becomes a burden. I do keep up on my chops because I like the freedom it gives me, but I just don't have 12 hours a day to do that any more." He says he can now go up to a week without playing, but no longer: "Your muscles start to atrophy."
At one point he even looked into insuring his hands, but abandoned the idea when he was quoted a premium of US$1 million a year. "You have to have on your radar what your body's telling you, but I still do everything normal people do – except wash dishes."
Generation Axe, Apr 12, 7.30pm, Star Hall, Kitec, 1 Trademart Drive, Kowloon Bay, HK$680, HK$980, HK Ticketing