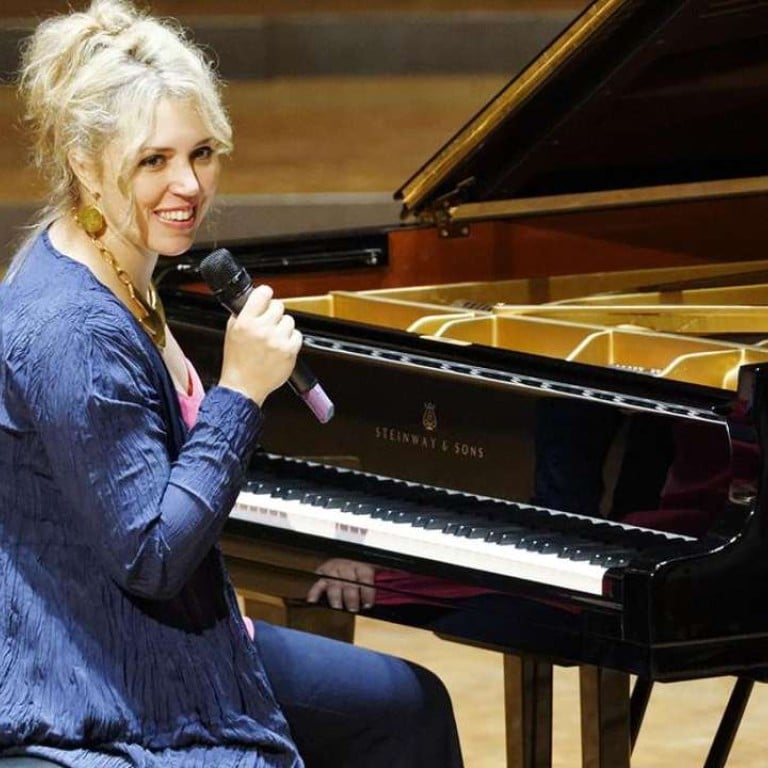 How jazz borrowed improvisation from classical music, and pianist Gabriela Montero who's on a mission to take it back
Ahead of her concert in Hong Kong, musician talks about spontaneous composition, how jazz took it up in the 20th century, and her mission to bring it back into classical music
Improvisation was regarded as an important skill in Western music from its earliest days right through the 19th century. Pianist Gabriela Montero points out that J. S. Bach, Wolfgang Amadeus Mozart, Chopin, Liszt and Rachmaninov were all noted improvisers. In the 20th century, however, spontaneous composition in performance moved to classical music's fringes, becoming more associated with jazz.
Montero, who appears on April 25 at City Hall Concert Hall in the Premiere Performances Spring Recital Series, is on a mission to bring it back.
"It's a language I've always felt was part of me. I'm trying to bring improvisation to the world in the way that it was done in the 18th and 19th centuries," the 46-year-old says.
"I'm not a jazz pianist. There has been a little confusion in the past because people aren't used to classical improvisation, and sometimes I'll have a little bit of fun going into the world of jazz sounds, but I play seven-minute fugues and pieces which sound very much composed in the classical manner, except that they are made in the moment."
Her reputation is not based solely on her improvisational skills. Montero is an acclaimed recitalist and her Hong Kong concert debut will begin with Schubert's Four Impromptus, Op. 90, followed by Schumann's Carnaval Op. 9.
"That's the classical repertoire as played by any other classical pianist," she says. "It's what's written. I never improvise within a classical piece, unless it's a Mozart concerto and there is a cadenza, which in Mozart's time was meant to be improvised. In the second half it's all improvised."
She chose the Schubert and Schumann pieces, she says, because they contrast with and complement each other.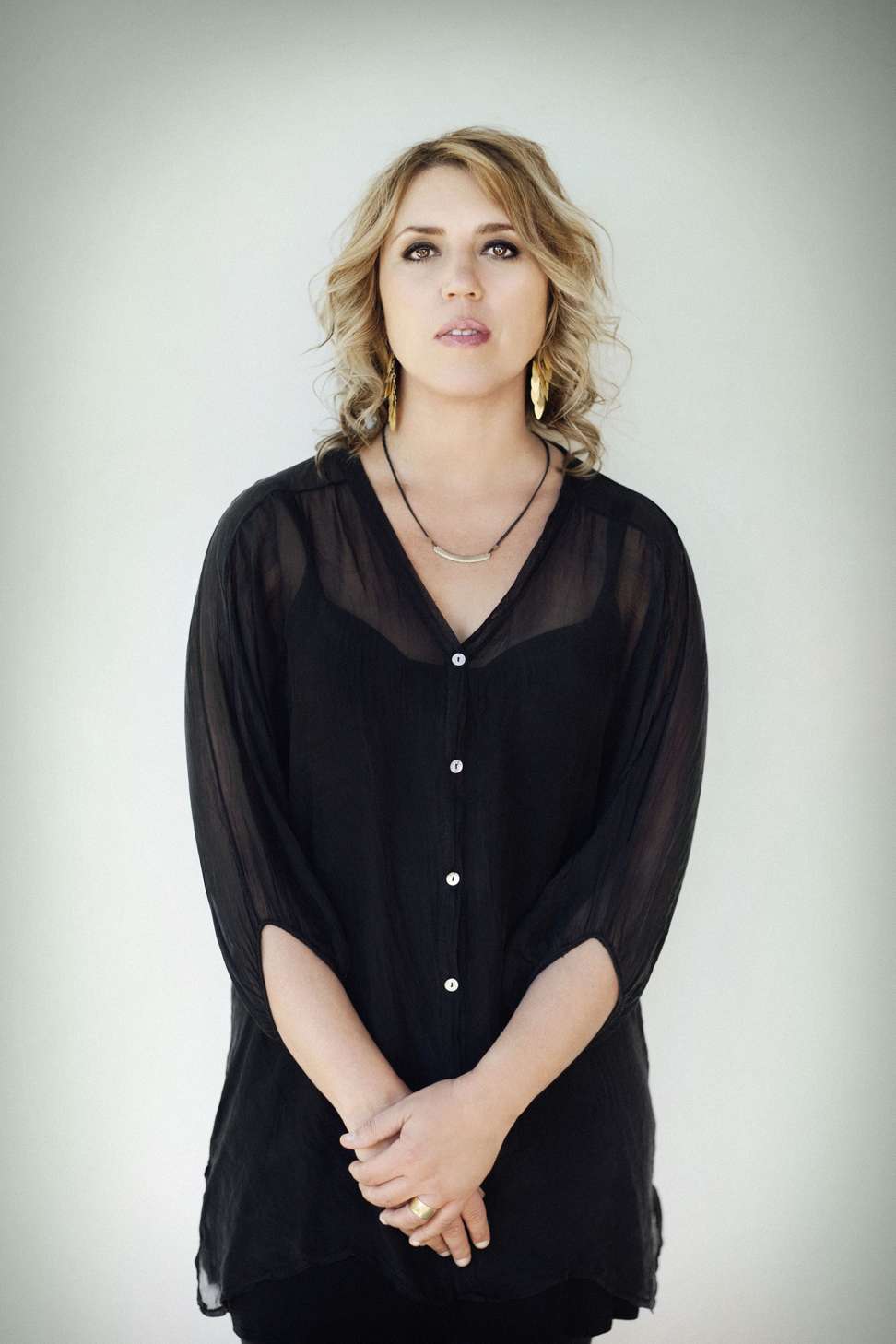 "The Schubert impromptus are beautiful, of course, but they also have an intensity and a heartfelt vulnerability which I really connect to, and the audience connects to. In contrast, the Schumann
Carnaval
is a bombastic piece, so full of colours and different personalities, and you can really bring all those little people from the carnival to life. The juxtaposition of the two pieces is wonderful," she says.
After the intermission she will return to the piano and request a little audience participation.
"There's a pause, and then I do what I always do in concert which is ask the audience to sing me themes," she explains.
"That's not because I need to. I can just sit down and improvise and [those improvisations] will be complex pieces, but obviously audiences need to see and understand for themselves that they are improvised on the spot.
"It serves two purposes. One is to prove that it is created in the moment, the other is to involve the audience, which is something that I really like. You don't usually see audiences talking back to the artist, and this is a chance to give them a voice. It creates a unity. People smile, they suggest things, they sing. It's very much like it was in the 18th and 19th centuries."
She will also respond to requests for well known themes without requiring her interlocutors to perform them themselves.
Among the requests she has responded to in concert, and can be seen and heard performing on YouTube, are Happy Birthday, God Save The Queen and Summertime, but she says she hopes to be asked to interpret some Chinese tunes she hasn't heard before.
She is also willing to improvise on a word or idea, and has spontaneously created pieces – many of them also on YouTube – on subjects ranging from childbirth to two American elections. She performed at Barack Obama's 2009 inauguration with Yo-Yo Ma, Itzhak Perlman and Anthony McGill.
There is certainly humour in her playing – but a good deal of seriousness too.
Montero now lives in Barcelona, but is from Venezuela. Some of her improvisations and formal published compositions are concerned with her homeland's current troubles, much in the news in recent weeks. She is an honorary consul for Amnesty International.
"I like to use music to open conversations about subjects that are very important. A lot of what I have been doing in the last year is to use my music to protest what is happening in my country," she says.
"My very first composition Ex-Patria [dedicated to the 19,336 recorded victims of homicide in Venezuela in 1911] is a piano and orchestra tone poem that I composed to illustrate the Venezuelan situation. It's a very complex piece and it's also a very visual piece, and the way it came to life was very much as a collection of improvised pieces that I would sit down and compose."
The Venezuela Violence Observatory calculates that there were 28,479 violent deaths in the country in 2016, and forecasts further escalation.
"My most recent piece is my Latin Concerto, which is entirely different," says Montero. "It's a 30-minute piano concerto, and it's a piece which celebrates the best of Latin America, but has this omnipresent shadow. It's a very serious piece with this undercurrent of menace."
Recital and Improvisations, Premiere Performances of Hong Kong, April 25, 8pm, Hong Kong City Hall Concert Hall. Tickets: HK$100-HK$580. Inquiries: 2811 2107
This article appeared in the South China Morning Post print edition as: Themes like old times