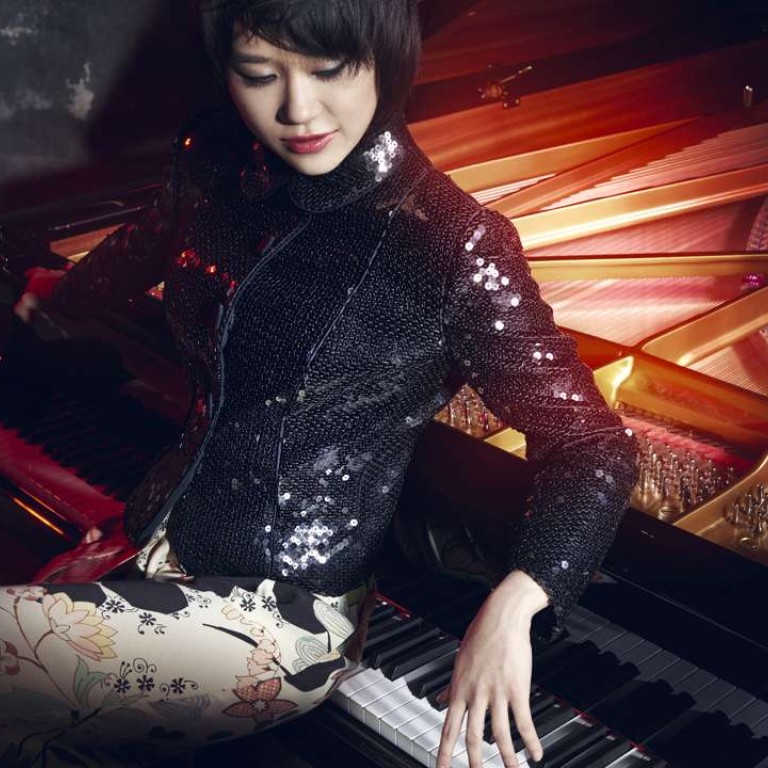 Favourites return for Hong Kong Philharmonic's new season
Pianist Yuja Wang, cellist Jian Wang and conductors Charles Dutoit, Christoph Eschenbach and Vladimir Ashkenazy are all back, and Jaap van Zweden leads orchestra in Wagner's Götterdammerung and a Bernstein celebration
Some of the biggest names in classical music – conductors Charles Dutoit, Christoph Eschenbach and Vladimir Ashkenazy, pianist Yuja Wang and cellist Jian Wang – are returning for the Hong Kong Philharmonic Orchestra's new season.
The starry 2017/18 programme line-up will also feature a concert staging of the fourth and final part of Wagner's operatic Ring Cycle, Götterdammerung, and two concerts to mark the 100th anniversary of the birth of conductor and composer Leonard Bernstein –all to be conducted by the orchestra's music director, Jaap van Zweden.
Popular Japanese composer Joe Hisaishi, best known for his scores for animated features by Hayao Miyazaki such as My Neighbor Totoro, Spirited Away and Howl's Moving Castle, will return for two performances after his sold-out debut with the HKPhil in 2010.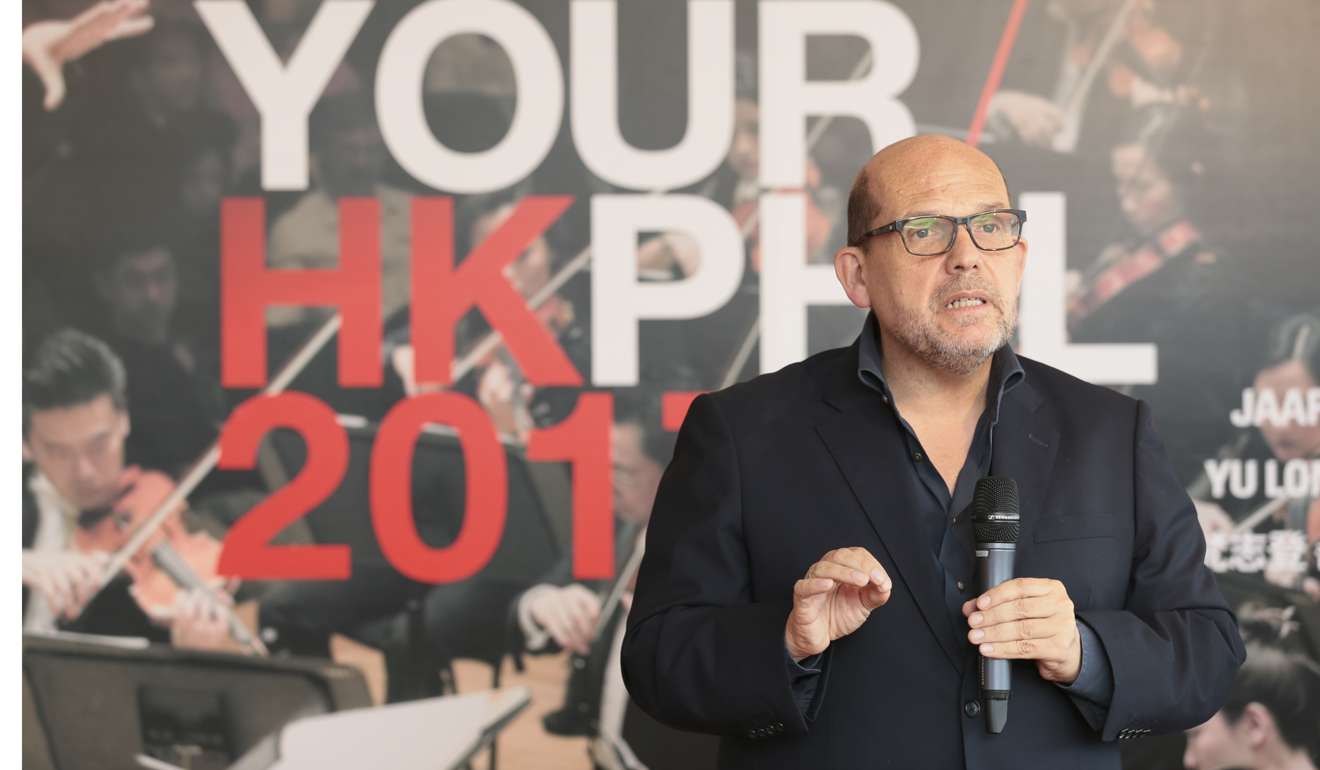 Van Zweden said of the new season line-up: "For me every night is a highlight with this orchestra. It is such a joy to work so hard with them, and see that the orchestra is growing every week.
"My personal highlight is of course Götterdämmerung to close the fantastic series of the opera, which put us in the international music scene. I'm so proud of this and I knew that this is going to be a great success."
Singing the major roles in the Wagner next January will be Gun-Brit Barkmin as Brunnhilde, Daniel Brenna as Siegfried, Mikhail Petrenko as Hagen and Michelle DeYoung as Waltraute.
The season-opening concerts – featuring works including Tchaikovsky's First Piano Concerto and Beethoven's Piano Concerto No. 2 – to be performed over two weekends in September, will again bring van Zweden and Wang onto the same stage after their 2015 collaboration. Wang first performed under van Zweden with the New York Philharmonic playing Prokofiev's Third Piano Concerto in 2012. She will also perform Brahms' First Piano Concerto with the New York orchestra under van Zweden next year, when the 56-year-old Dutch maestro will be serving a year as its music director designate.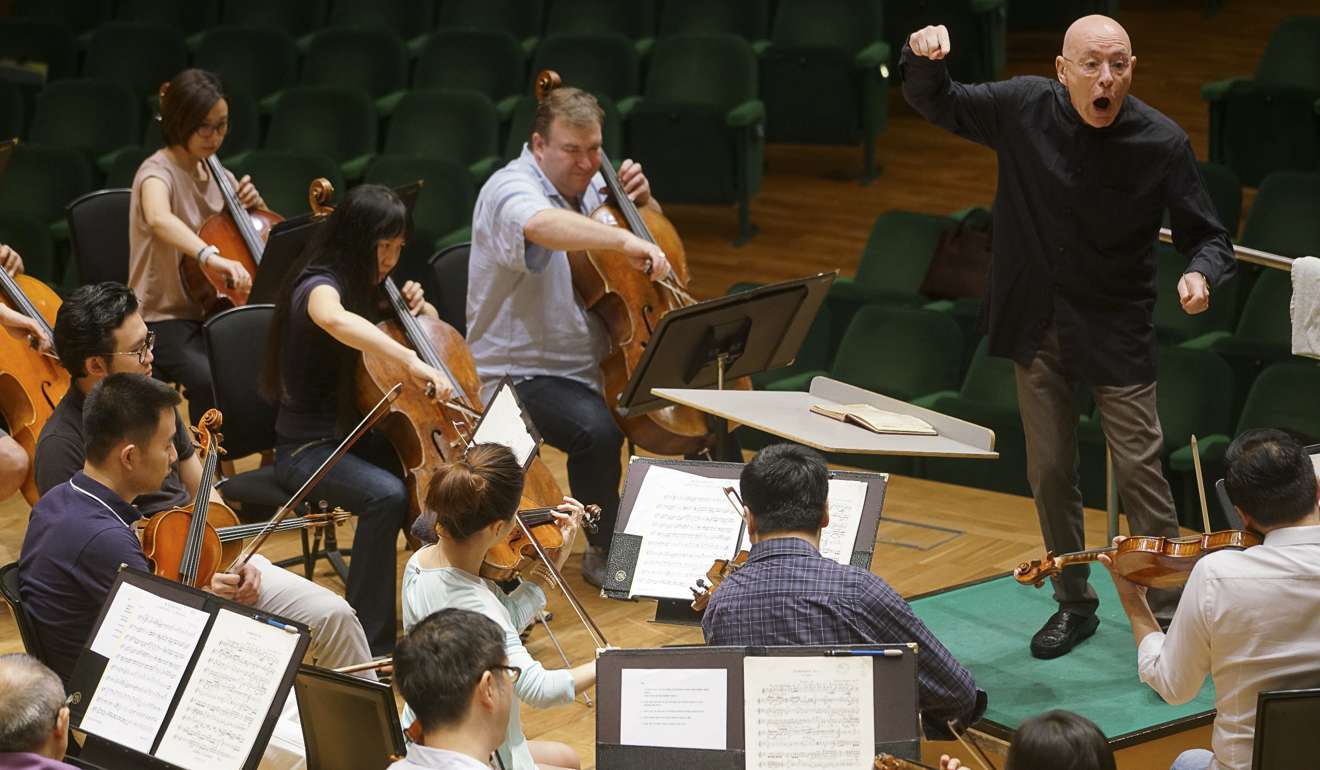 Eschenbach and pianist Tzimon Barto debuted with the HKPhil in 2015 and will return in October to play Brahms and Dvorak, while Dutoit will take the podium in November for a concert of Stravinsky and French music.
Other than the two Bernstein concerts conducted by van Zweden, there will also be a performance of the West Side Story film score to accompany a live screening in June, and a concert of Leonard Bernstein's greatest Broadway musical hits in July.
Van Zweden will conduct seven HKPhil concert programmes in the coming season. And after this season's well-received "Starring Principals of Your HK Phil" concert, there will be more concerts that will show off the talents of orchestral players, including Jing Wang (concertmaster), Andrew Ling (viola), Richard Bamping (cello) and Andrew Simon (clarinet).
The HKPhil's 2017/18 season subscription inquiries: 2721 2332 or 2721 0132