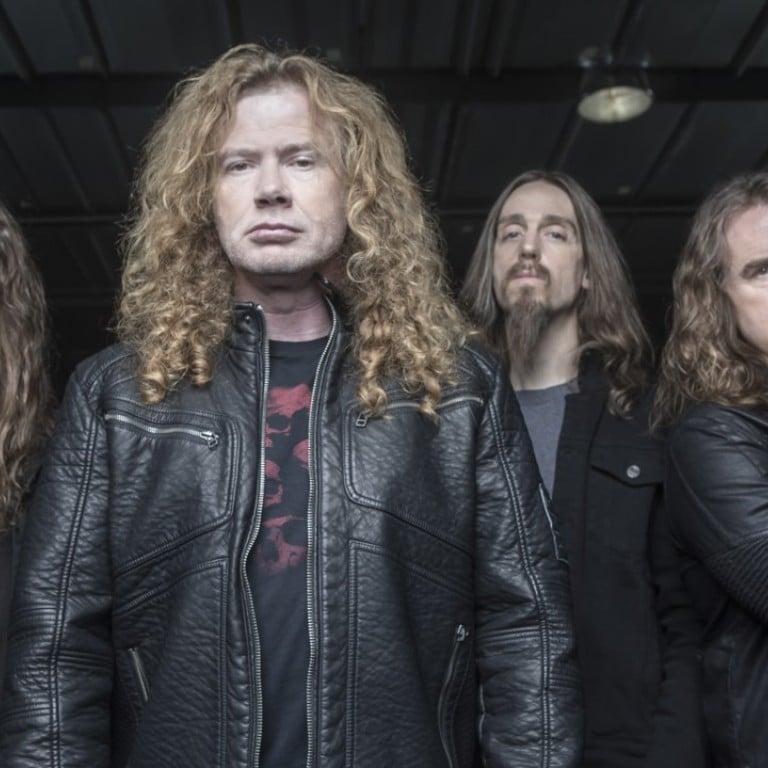 Thrash metal legends Megadeth make their Hong Kong debut this week – here's why frontman Mustaine 'saves it all for the tour'
Celebrating their thunderous latest album release, Megadeth's Dystopia World Tour touches down in Hong Kong on Wednesday, and band founder Dave Mustaine is ready to get heads banging
Hong Kong is apparently celebrating the Year of Thrash Metal. Just four months after Metallica's first visit to our shores, we are about to witness the Hong Kong debut of Megadeth, the second best-selling band in history from the fast, hard, aggressive heavy metal subgenre, which unexpectedly crossed over into the mainstream during the 1990s.
Megadeth and its founder, principal songwriter, guitarist and vocalist Dave Mustaine really couldn't be more rock 'n' roll. There's the spectacular turnover of band members, for reasons both personal and musical; there's the inevitable falling out and subsequent reconciliation of Mustaine and bass-playing band co-founder Dave Ellefson, aka Junior; and there's Mustaine and various other band members' prodigious alcohol and drug consumption throughout the 1980s and '90s (Mustaine alone has been in rehab 17 times).
But mostly there's the music. Formed in 1983, Megadeth were pioneers of thrash – a kinetic collision of metal and punk with influences from classical music and jazz – and were faster, harder and nastier than pretty much anything that had gone before. But their virtuoso playing and severe rhythmical discipline were always underpinned by strong melodic elements, and during the early '90s that translated into both commercial and critical success with the albums Rust in Peace and Countdown to Extinction. In total, the band have sold more than 50 million records.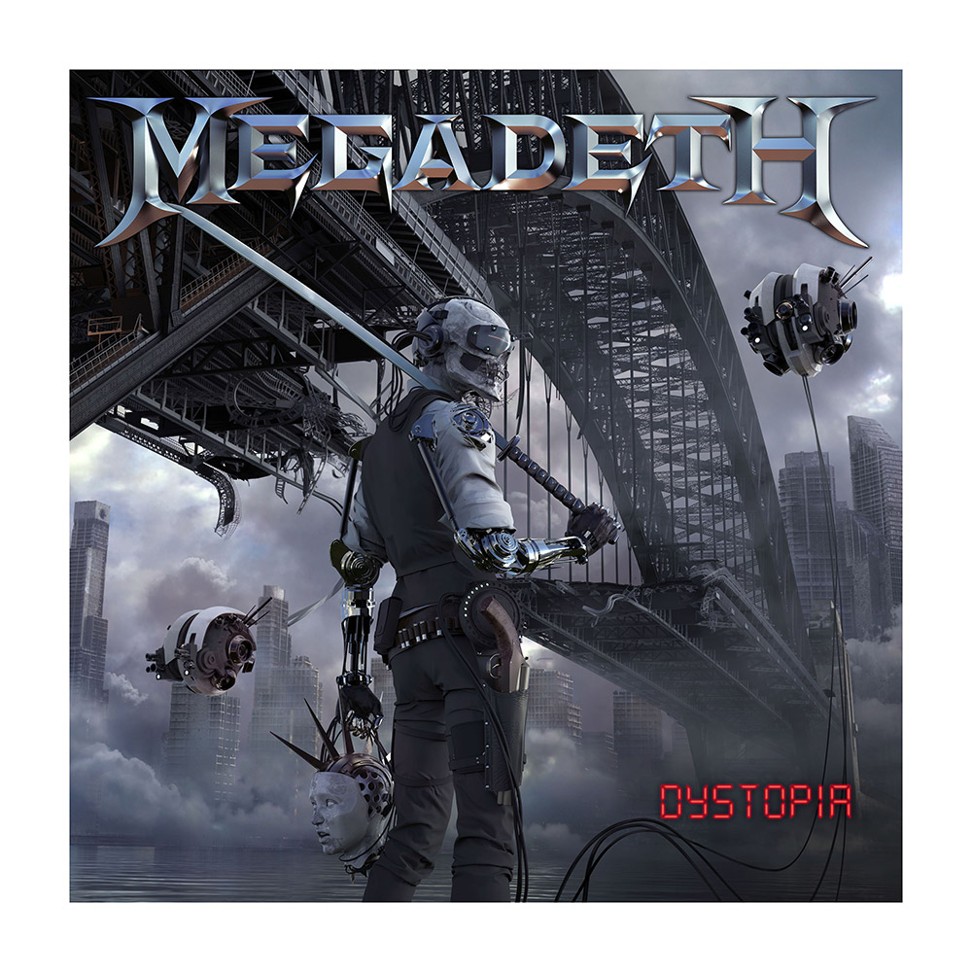 Thrash's punk origins mean it's often quite political. Mustaine's broadly anti-authoritarian lyrics often deal with politics, religion and war, frequently depicting individuals struggling against the system. His rhetoric has drifted to the right as the years have gone on, and he can be a controversial figure; there are corners of the internet that openly loathe him.
His maximalist vocal stylings can also sometimes make him sound borderline unstable, reaching their apogee on 1993's song Sweating Bullets, in which he sounds like his brain might be about to explode and leak out through his ears.
Megadeth's current line-up features Brazilian Kiko Loureiro on guitar and Belgian Dirk Verbeuren on drums, and in addition to Hong Kong they have more than 50 dates on three continents lined up this year alone.
"Some tours are lovely; others are very strenuous," Mustaine tells the South China Morning Post before the band's Hong Kong gig at KITEC on May 10. "For instance, we love going to India, but it's tough there: a lot of people love us so much, but they've got nothing to give except love. But in the end, I believe that peace and love always win. Granted, we sing about aggressive and negative-sounding subjects, but ultimately I'm an optimistic person."
As an expert in both karate and tae kwon do, Mustaine says Asia has a special place in his heart. He's talking, though, from Malaysia, where he has some history: Megadeth were prevented from touring the country in 2001, and their album The World Needs a Hero was banned there. Supposedly it was for leading the nation's youth astray – an especially ludicrous charge considering that Mustaine and Ellefson have both been devoted Christians for years (the latter has even been ordained as a pastor).
"They acquitted us as charged – we eventually got official word the ban was lifted," Mustaine says. "It was definitely all a misunderstanding: they thought we were a black metal band, but we're not at all – a lot of people in black metal bands don't like me because of my faith."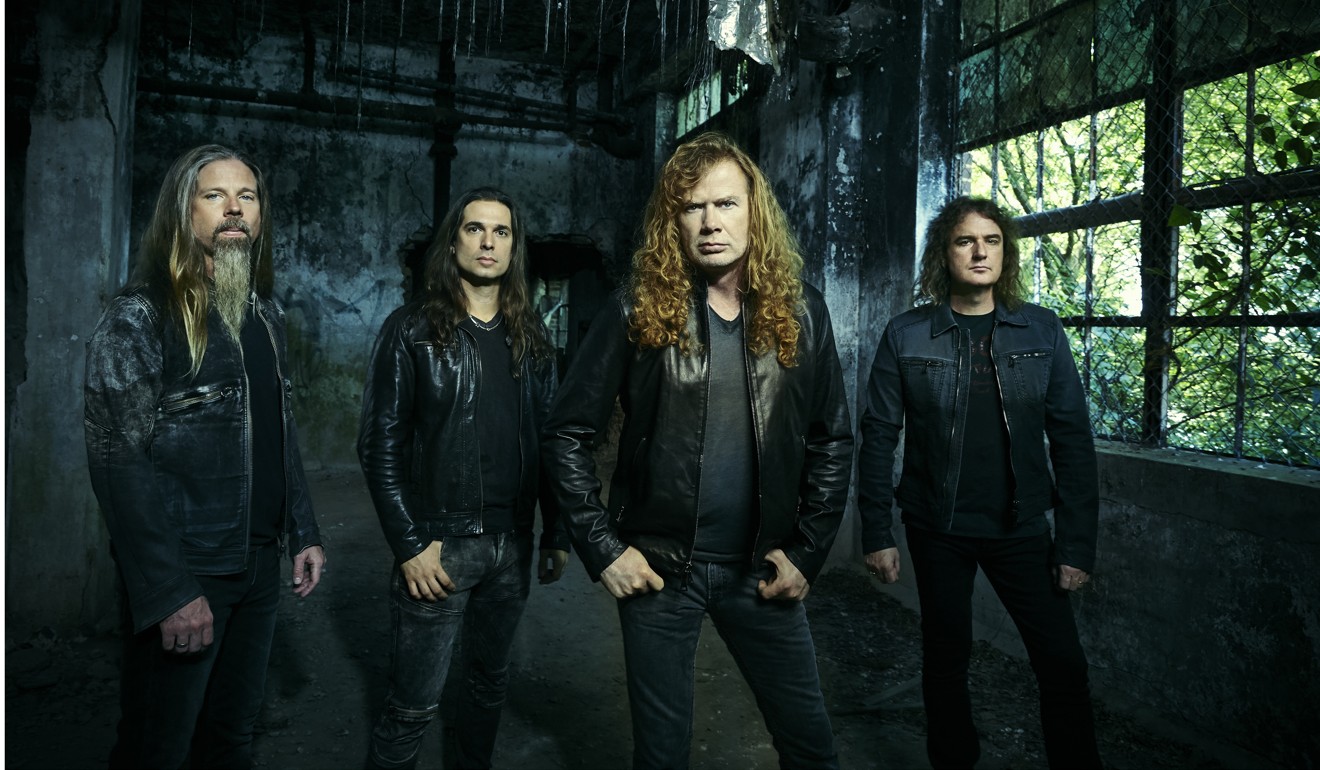 Mustaine started his musical career as one of the original members of Metallica, but was unceremoniously ejected from the band for aggression and excessive substance use. He and Ellefson met because they were neighbours; the former complained about the noise the latter was making, they got talking and soon they'd formed a band,. Their mission was to be faster, more technical and just generally heavier than Metallica – and by extension, everyone else.
After a series of albums beginning with 1985 independent debut Killing Is My Business… and Business Is Good!, they hit the big time with Rust in Peace (1990) and went into the stratosphere with Countdown to Extinction (1992), which Mustaine says "made us a household name".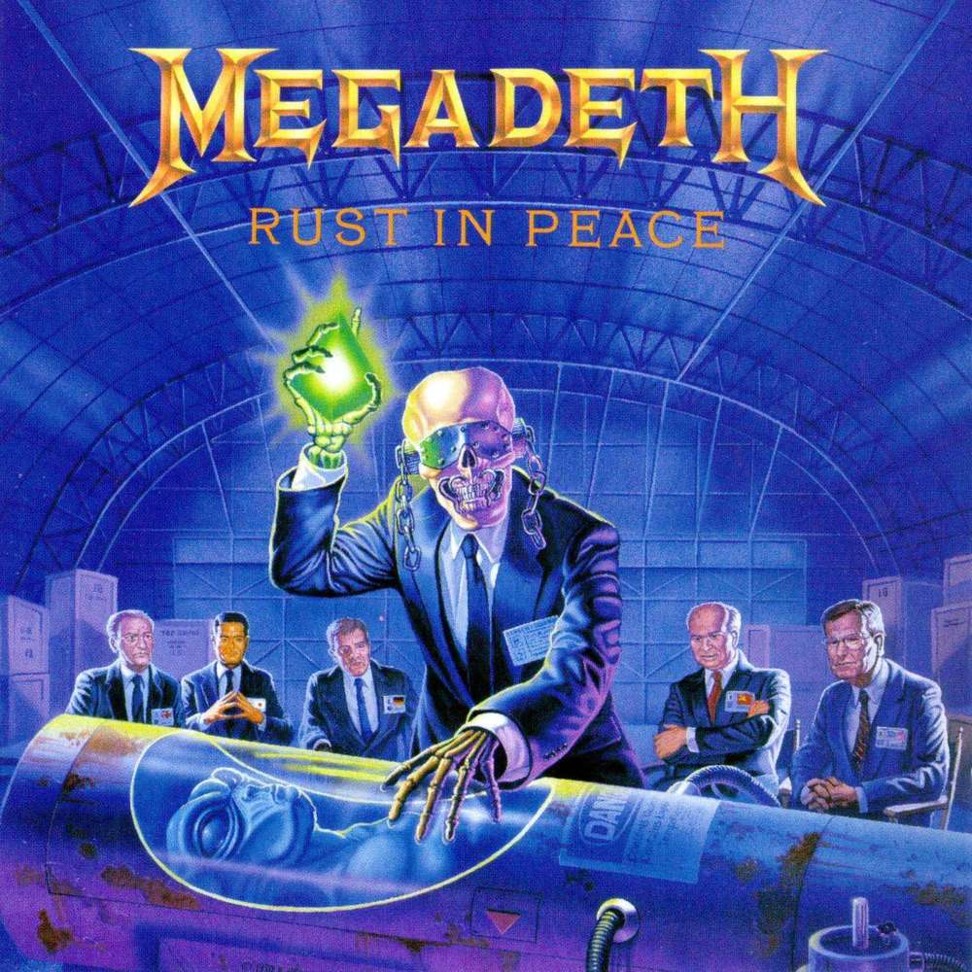 The band's biggest crisis came in 2002. After a history of indulging in a great deal of risky behaviour, Mustaine finally sustained a career-threatening injury – from sleeping. He sustained radial neuropathy after falling asleep with his arm over the back of a chair, and was told by the doctor that he might get 80 per cent of his movement back, but he would never play guitar again.
He refused to accept that and, temporarily breaking up the band, went through nearly 18 months of painful therapy to get himself back on stage in 2004. (Ellefson, who filed an unsuccessful lawsuit against Mustaine over royalties, didn't rejoin until 2010.)
As if that weren't enough, in 2014 Mustaine had to have surgery to remove a piece of bone next to his spinal cord. "The hardest thing was not headbanging – I just do it without thinking," he says. "You don't know what it's like to be in my body. There are some days when my left hand can't even play. I don't practise – I save it all for the tour."
Recent years have been kinder to the band. For a start, this year they were finally awarded their first Grammy after decades of waiting, which Mustaine has said "was like taking off a pair of really tight-fitting shoes".
The experience was only slightly marred by the house band's decision to accompany them to the stage with a mangled version of Metallica's Master of Puppets. "It was funny when people said they sabotaged it," Mustaine says. "We were too busy collecting our award – I didn't care."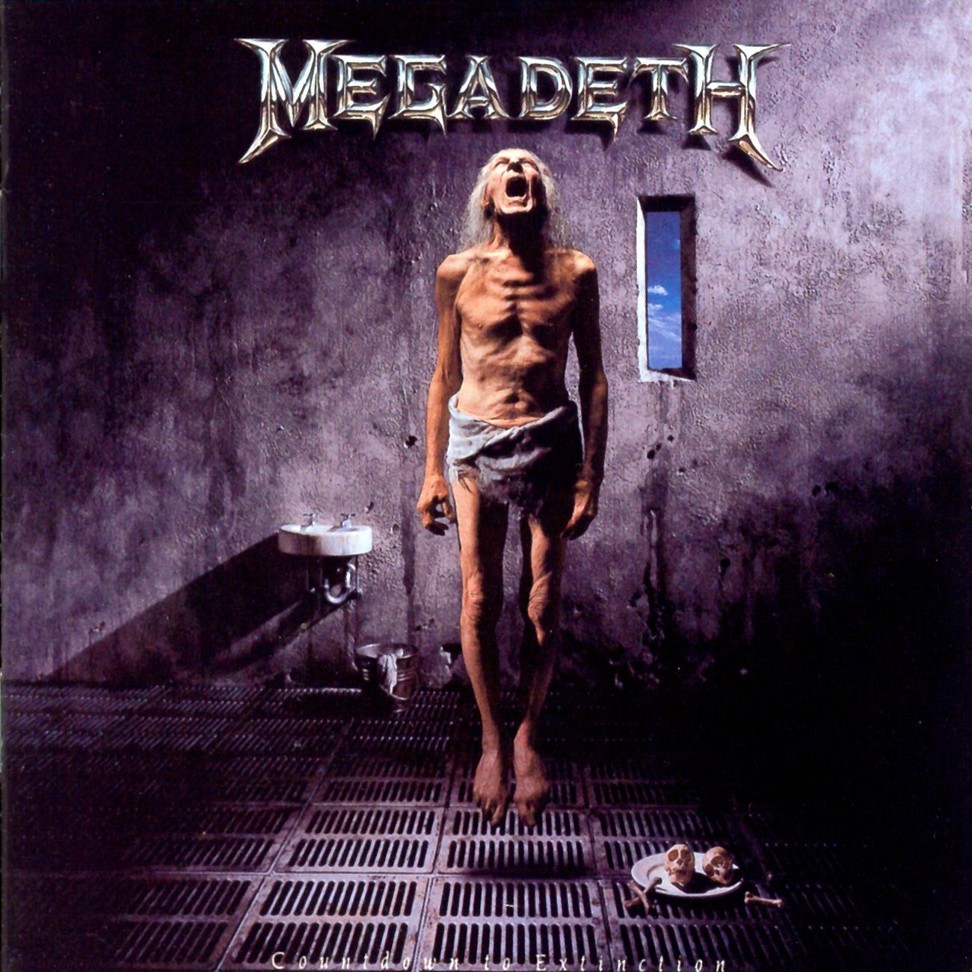 And then there's the 2016 album Dystopia, a thunderous return to form that has arguably received the band's best reviews since the '90s – in contrast to the more radio-friendly previous album Super Collider (2013).
"Super Collider was like a kind of slow-burn dirge for me. Both of my parents-in-law were dying, and had Alzheimer's and dementia – they looked normal, but their brains were betraying them," Mustaine says. "There was a sadness in the house – the walls were crying. And I always play what I feel. But with Dystopia, I am a lot more content."
And that's not a word many people ever expected to hear Dave Mustaine use about himself.
Megadeth, May 10, 7pm, Star Hall, KITEC, 1 Trademart Drive, Kowloon Bay, HK$780, HK$980, HK Ticketing