Music
Get more with myNEWS
A personalised news feed of stories that matter to you
Learn more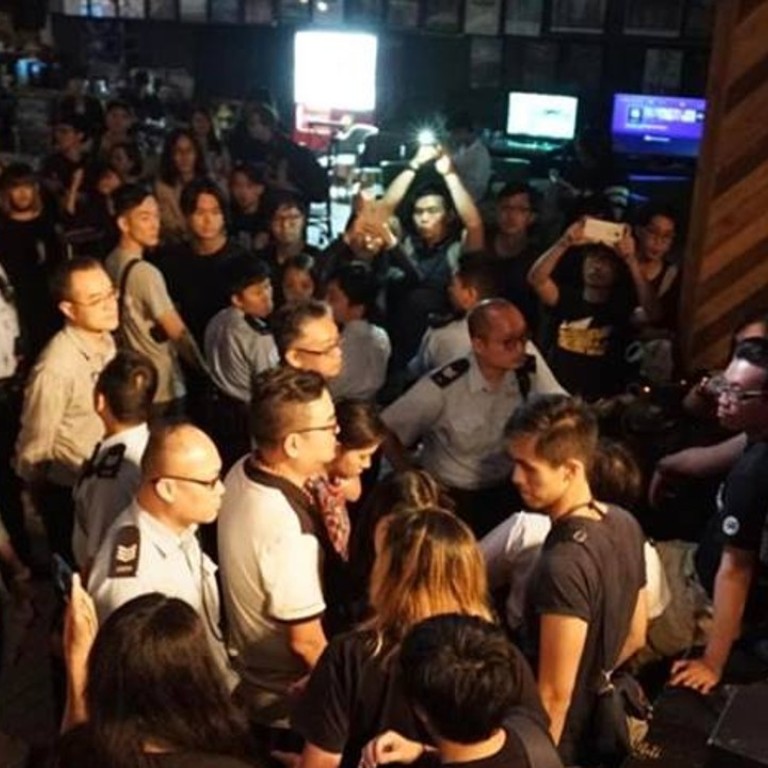 Foreign musicians, club owner and two others arrested at Hong Kong indie music venue are released on bail
Hidden Agenda raided as authorities investigate suspected employment violations
The founder of Hong Kong indie club Hidden Agenda, a club employee, an audience member and four British and American musicians arrested at the venue on Sunday were by Monday evening released on bail and told to report back to authorities next month.
The three members of British band This Town Needs Guns and American multi-instrumentalist Mylets were suspected of having breached their condition of stay in the city by performing at the Kwun Tong venue without work visas.
They are required to report back to officials on June 5.
Later on Monday evening, three others – club founder Hui Chung-wo, an employee and an audience member were also released.
Earlier in the day, a photo posted on Hidden Agenda's Facebook page showed Hui being taken away in a police van after the raid and a video showed officers with riot shields and dogs.
It was the latest in a series of raids on the club, which is in an industrial building and has struggled with licensing issues. The most recent was in March when police and the Food and Environmental Hygiene Department said Hidden Agenda was holding live music shows without a public entertainment licence.
A statement on the venue's Facebook page said it was accused of hiring illegal workers, and that there had been issues with securing the correct visas for the visiting band.
Hidden Agenda said the Immigration Department officers used force as they tried to detain Hui and that he was injured.
A government source with knowledge of the matter said the Immigration Department received a tip- off that a number of foreign musicians would be performing without the required visas on Sunday night, prompting the authority to send undercover officers posing as audience members to the gig.
"The British and American musicians came to Hong Kong as visitors, which means they are not allowed to engage in any employment in the city [without a visa]," the source says. "Customers had to buy tickets to the concert. The authority therefore believed the foreign musicians had a work relationship with the organiser, regardless of whether they were paid or unpaid for the performance."
The source said the department approached the club two days before the gig and reminded the group to secure work visas.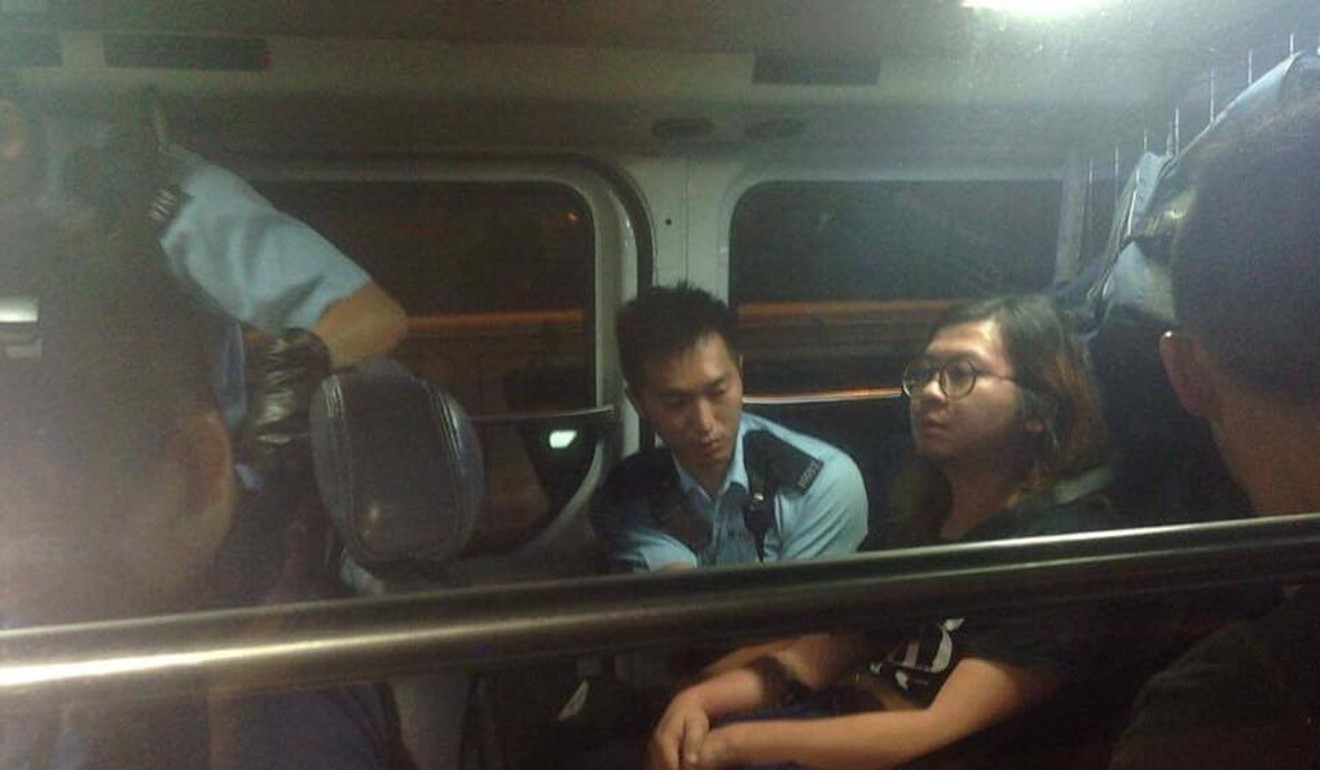 "Hidden Agenda acknowledged the immigration rules and had also applied for working visas for foreign musicians in the past. But they failed this time."
A police spokesman said the force received a call at 11.49pm Sunday from the department after an immigration officer was allegedly attacked at the concert. The source added that Hui, 30, and two peopleaged 27 and 36 were arrested for assaulting and obstructing officers.
Visitors working illegally in Hong Kong face up to two years' imprisonment and a maximum fine of HK$50,000 on conviction, while employers are subject to a maximum of three years' imprisonment and a fine of up to HK$350,000.
In April last year, Taiwanese model Tang Tzu-han was jailed for two months for working in Hong Kong without a valid permit. She had arrived on April 1 for what she said was a three-day photo shoot.
The Lands Department has refused to grant Hidden Agenda a public entertainment licence, saying running a live music venue in an industrial building would be a breach of lease conditions. The venue has officially operated as a takeaway food stall since being granted a food factory licence from the Food and Environmental Hygiene Department.
Hidden Agenda opened its current location in Hung To Road – its fourth venue since the club was founded in 2009 – in December after a fundraising drive generated HK$500,000.
On the advice of their lawyers, Hidden Agenda and the British band declined to comment ahead of a meeting with the Immigration Department on Monday afternoon.
This article appeared in the South China Morning Post print edition as: foreign musicians freed on bail