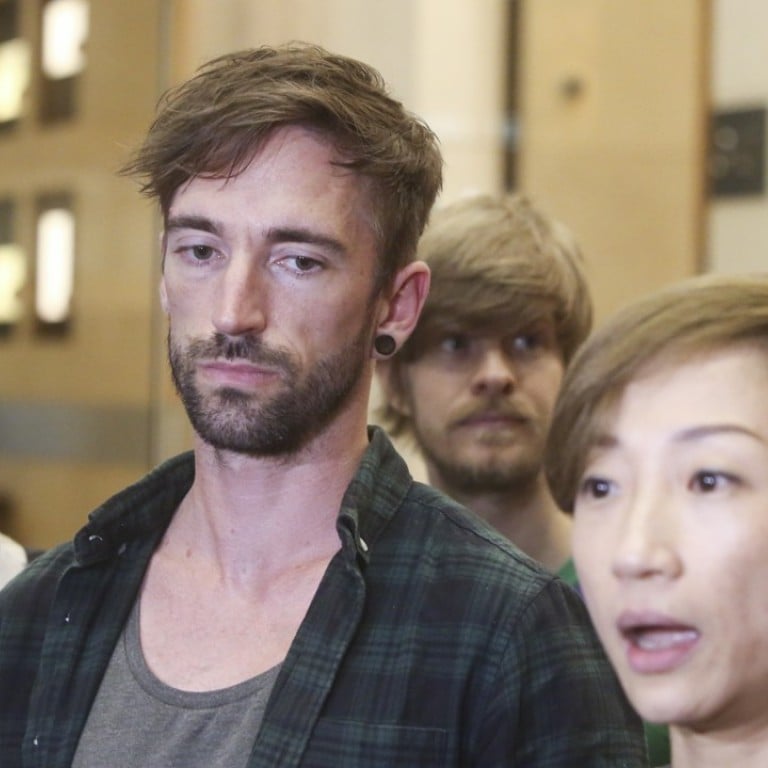 British band freed after arrest in Hong Kong for visa breach say city officials should give more room for music to flourish
Musicians TTNG, detained on Sunday while playing at indie club Hidden Agenda, say Hong Kong, as a free international city, should give greater room for creative works and performance
British and American musicians arrested for performing at indie club Hidden Agenda have released a statement urging Hong Kong to give greater support to the arts after being released on bail late on Monday.
The three members of British band This Town Needs Guns and American multi-instrumentalist Mylets were detained in a dramatic raid by immigration officials and police equipped with riot shields and dogs on Sunday night. They were suspected to have breached their conditions of stay in Hong Kong by performing at the Kwun Tong venue without work visas.
All four were released on bail on Monday evening and told to report back to immigration officials on June 5, although they are allowed to leave Hong Kong in the meantime. Hidden Agenda founder Hui Chung-wo, a club employee an audience member, who were arrested at the same time, were also released from police custody on Monday.
A police spokeswoman says Hui has not been charged with any offences and investigations are continuing.
In a statement posted on their Facebook page on Monday evening, the British band, who now call themselves TTNG, thanked their fans for their support and said: "We have learnt that it is extremely difficult for musicians to thrive in Hong Kong.
"It requires an incredible amount of strength and passion to persevere. Hong Kong as we know, as an international city with freedom and diversity, should give greater room for creative works and performance to flourish.
"That said, we shall not be discouraged, instead we will continue to travel and share our music with the world. We sincerely hope that we will be welcomed by more fans and music lovers rather than law enforcers at our possible future performances in Hong Kong.
"We are grateful for how helpful and supportive everyone has been to us. We are thankful for the kindness and compassion everyone in Hong Kong has shown to us."
TTNG is made up of Henry Tremain (lead vocals and bass guitar) and brothers Tim Collis (guitar) and Chris Collis (drums). Mylets, meanwhile, is the solo project of American multi-instrumentalist Henry Kohen.
The band and Mylets had been on an Asia tour that started in Osaka, Japan, on April 25 and had taken in Tokyo, Manila, Taipei, Singapore and Kuala Lumpur before arriving in Hong Kong on Saturday. Dates planned for Guangzhou, Shanghai and Beijing later this week have been cancelled.
TTNG plan to return to the UK today, and Mylets will fly back to the US tomorrow.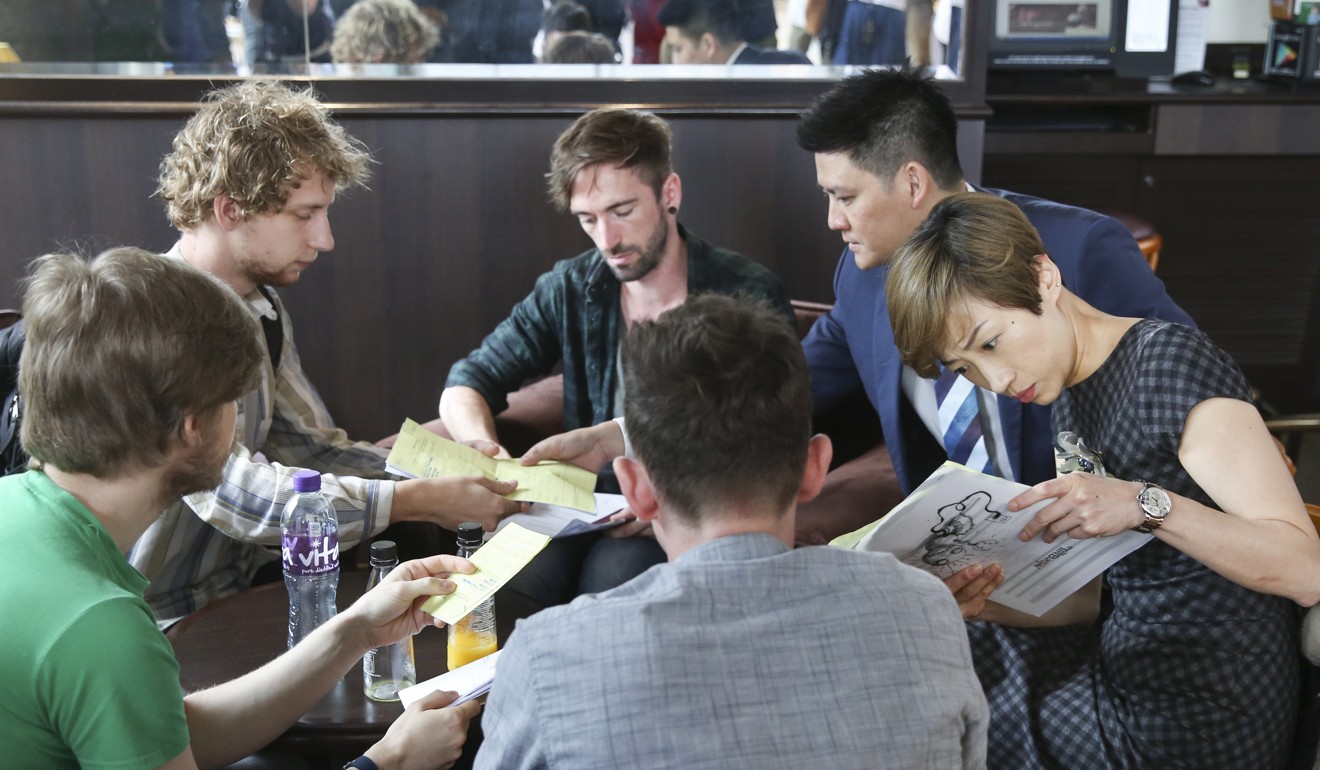 The bands received assistance and legal support from Civic Party lawmakers Tanya Chan and Jeremy Tam Man-ho, who accompanied the band members to the Immigration Department branch in Kowloon Bay on Monday while they gave statements to officers.
As the musicians gave their statements, Tam criticised the raid on the club. "The response was completely out of proportion to the situation – there were about 15 police and more than 10 immigration officers. The police came with riot shields and with dogs. This was not an appropriate response to what was going on."
Visitors working illegally in Hong Kong face up to two years' imprisonment and a maximum fine of HK$50,000 on conviction, while employers are subject to a maximum of three years' imprisonment and a fine of up to HK$350,000.
Sunday's incident was the latest in a series of raids on the club, which is in an industrial building and has struggled with licensing issues. The most recent was in March when police and the Food and Environmental Hygiene Department said Hidden Agenda was holding live music shows without a public entertainment licence.
The Lands Department has refused to grant Hidden Agenda a public entertainment licence, saying running a live music venue in an industrial building would be a breach of lease conditions. The venue has officially operated as a takeaway food stall since being granted a food factory licence from the Food and Environmental Hygiene Department.
Hidden Agenda opened its current location in Hung To Road – its fourth venue since the club was founded in 2009 – in December after a fundraising drive generated HK$500,000.