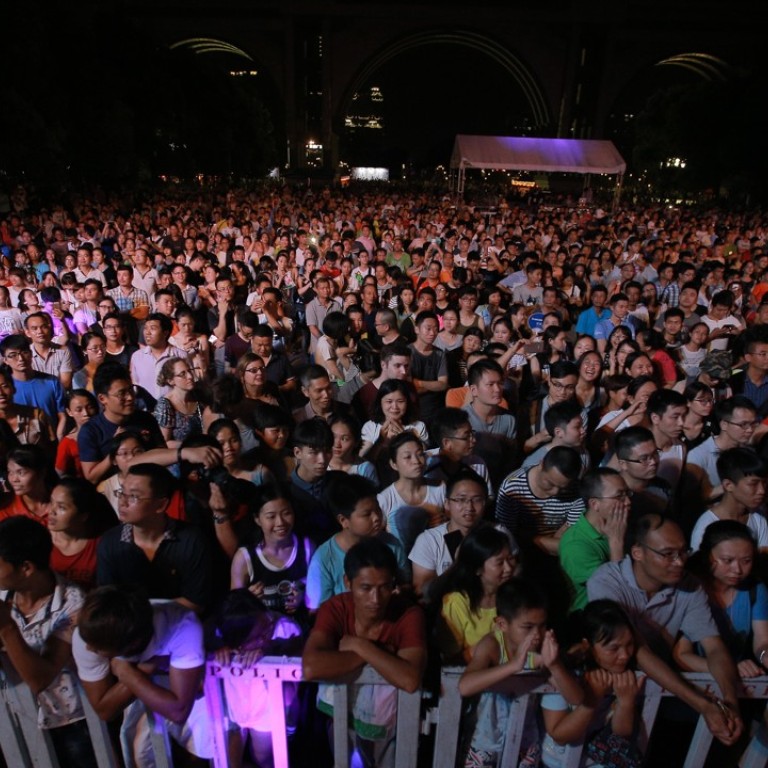 Mini-festivals spread across China as large-scale music events cancelled
From Shenzhen's Tomorrow Music Festival to the Wetware and Yin Yang festivals at the Great Wall and La Fête de la Musique in Shunde, smaller events are carrying the torch for live performance in China
China's live music scene may have suffered a large blow with the cancellation of Beijing's Strawberry Music Festival just a few weeks ago, but a number of niche mini-festivals are helping to carry the torch – no least the Tomorrow Music Festival in Shenzhen and Wetware in Beijing, both due to be held from May 18-21.
Now in its fourth year, the Tomorrow Music Festival is an eclectic gathering of avant-garde, electro, folk and noise artists held in Shenzhen's leafy OCT Loft area – an artsy neighbourhood forged from converted factories. The principal festival venue is B10 Space, curated by artist Teng Fei and independent music curator Tu Fei.
B10 usually hosts touring bands from Beijing, Hong Kong or overseas, but for the Tomorrow Music Festival it transforms into a platform for proponents of sonic experimentation.
High points of the festival are expected to be gigs by British post-punk act Blurt and a solo performance by Wu Tu, frontman of Chinese rock veterans Shetou. Other notable acts include Japanese experimental acts Fushitsusha and Mikami Kan, while Alan Cummings, a senior fellow at SOAS University of London, will be hosting a talk about Japanese music.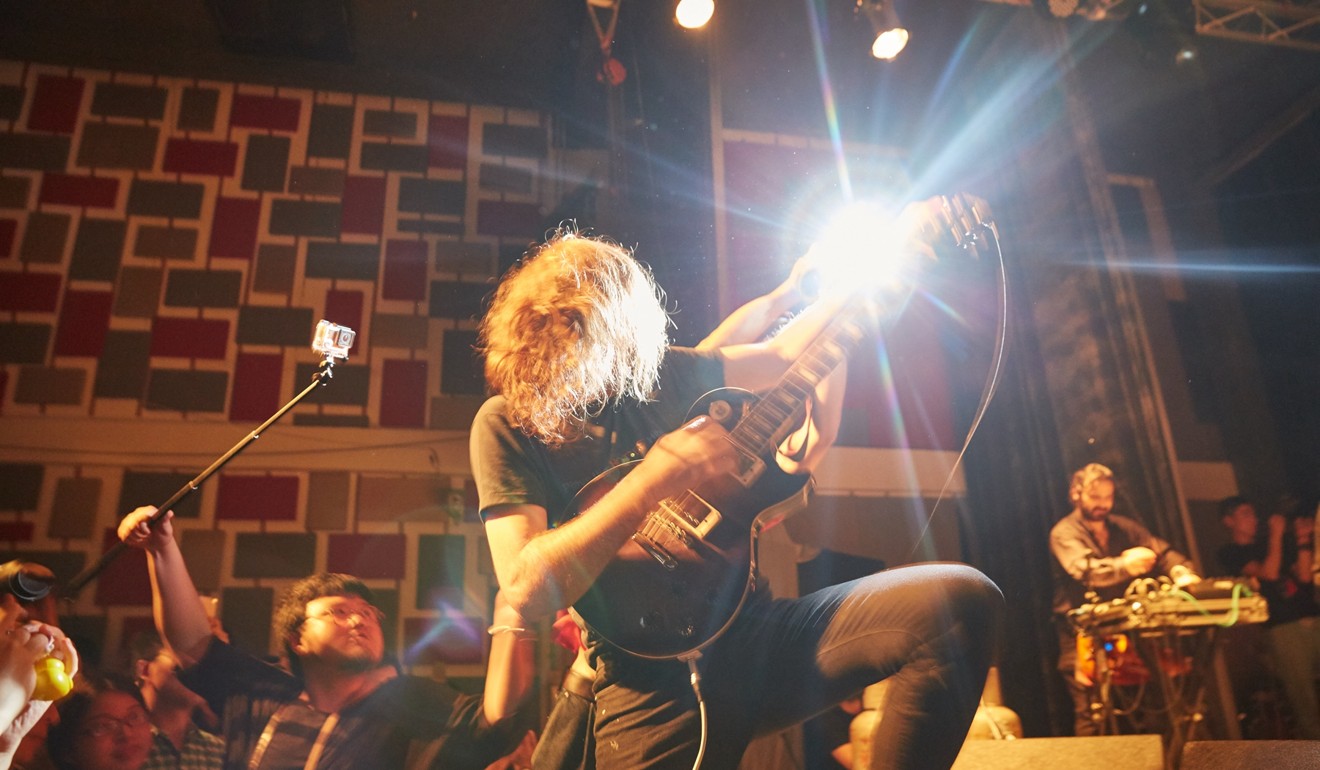 Tu, who hails from Hunan, has been nurturing Shenzhen's culture landscape since arriving in the city in 2001. He originally owned a market stall where he sold vinyl albums sourced from Hong Kong, while booking and managing bands on the side. The seeds planted back then are now bearing fruit.
Tu is also chief music curator for the prestigious Lianzhou Photography Festival, a notable radio DJ and co-owner of Old Heaven Books – a bookstore and record shop that will also host workshops during the festival.
Over coffee, he explains the premise of the festival: "It's basically anything goes, just like my radio show. The only important thing is that we book artists that we genuinely like. It's not about making lots of money."
Tu's wife, Weizi, who designs the innovative festival posters, says: "Tomorrow is a very personal event reflecting Tu Fei's tastes. The name implies the future, but it also expresses unknowing, which is true of the festival, as you never know what you're going to get. "
The event is already receiving global attention. British counterculture bible The Wire is sending its editor-in-chief, Chris Bohn, for the third consecutive year. "As a visitor they've introduced me to some fantastic Chinese music, notably, Iz and Li Jianhong," Bohn says of the event, which he describes as tremendous and adventurous.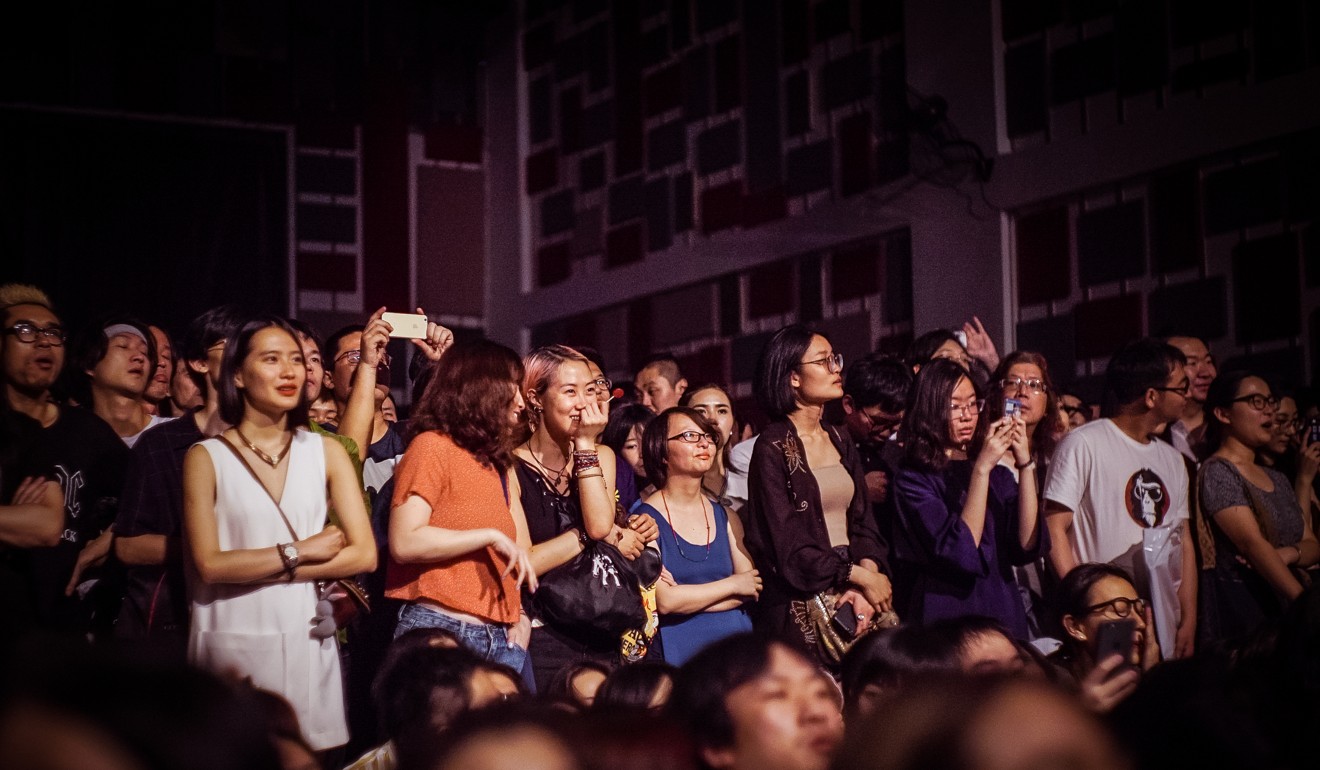 Beijing-based music writer and musician Josh Feola, who attended last year's Tomorrow Festival, notes: "Wetware in Beijing and Tomorrow in Shenzhen show that China has the capacity to put together something genuinely world-class and interesting."
Nationwide, this year's festival season got off to a bad start when the capital's Strawberry Music Festival was cancelled, apparently due to permit issues. However, Strawberry's Shanghai sister festival went ahead as planned earlier this month, with the likes of US post-rock band Caspian rocking the masses in Pudong's Expo Park.
And Beijing will play host to an innovative event of its own in the form of the Wetware Festival, organised by Chinese social media platform Douban.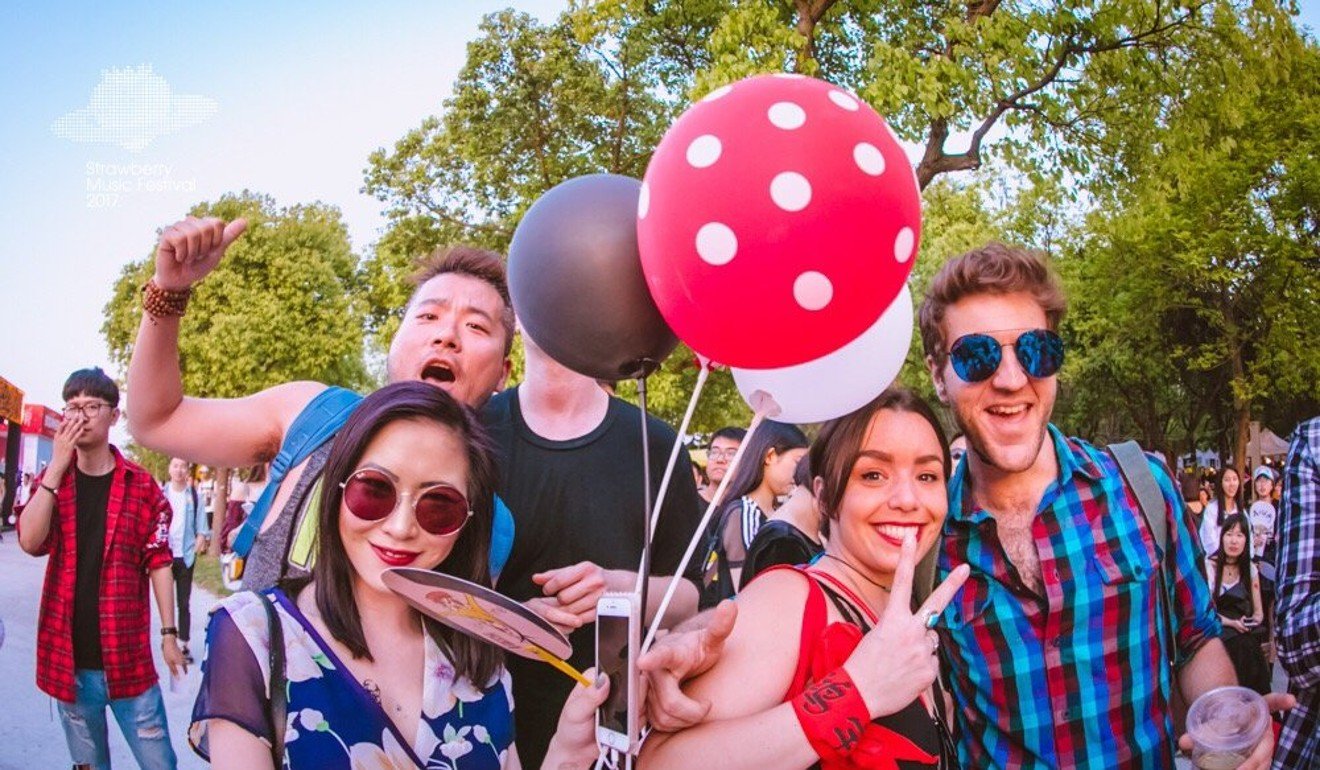 The festival will take place at Tango, a three-storey karaoke parlour just north of Lama Temple, which has a dedicated live stage on its top floor, as well as at nearby School Bar, a hutong venue popular with the punk set. Most notably, Stephen O'Malley, founder of the drone metal band Sunn O))) ,will be performing, as will Shanghai psych band Mirrors.
Feola, who'll also be performing at the festival, says: "The Douban music staff is made up of diehard music fans and they put the quality of the music first and foremost in the booking of this festival.
"The second floor of Tango will be converted into a market with local artists and indie brands selling their wares, and an event space to host talks and workshops, including one that is bringing in representatives from modular synthesiser manufacturers from around the world to discuss how instrument-building technology is evolving today. The first floor of Tango will host a secondary stage featuring experimental electronic and dance music."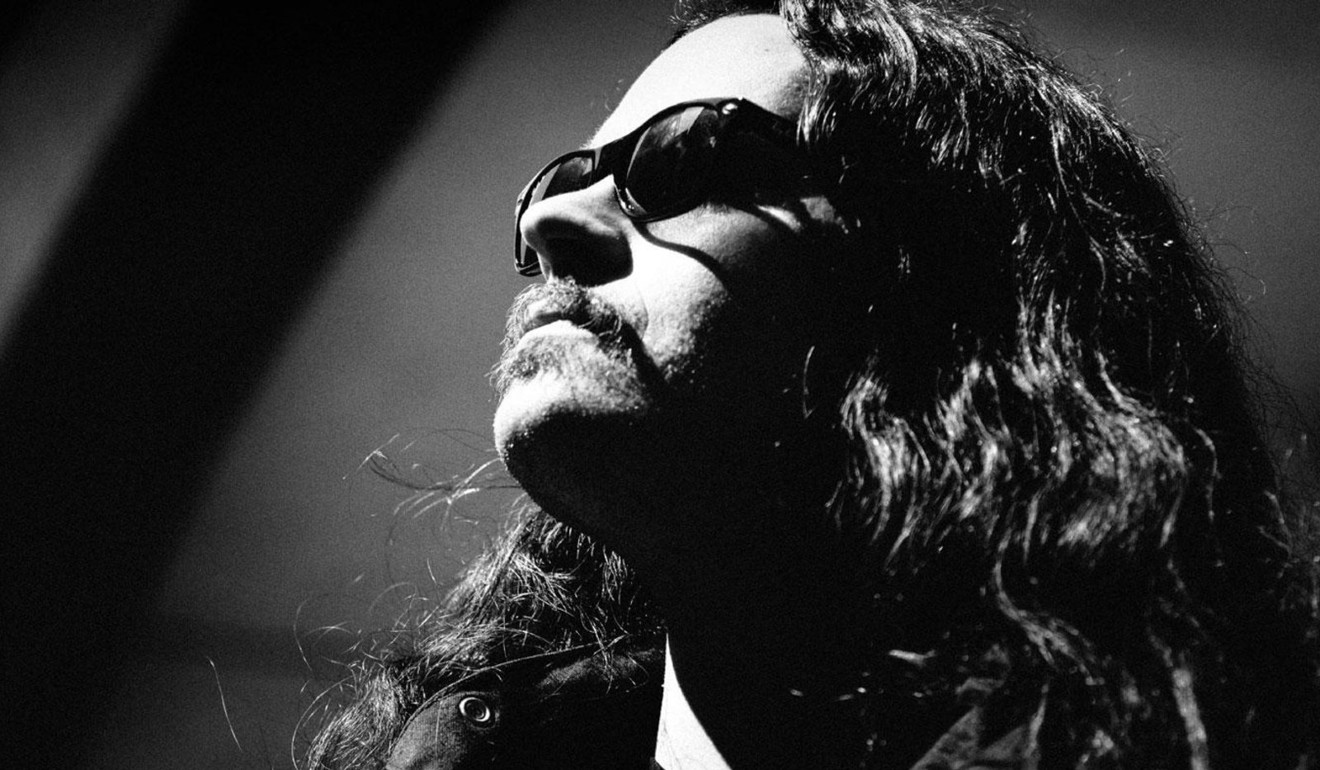 Dance music fans can also look forward to some hedonistic happenings up north, with several events planned for the Great Wall. The first is The Great Wall Rave and Run, which somewhat bizarrely combines a 5km race with a dance music festival. Showcasing European DJs such as Fritz Kalkbrenner and Ben Klock, there'll be beats broadcasting from the Simata section of the wall over the weekend of May 20 and May 21.
The following weekend will see the fourth edition of the Yin Yang Music Festival, another electronic gathering held on the Great Wall. Headliners include The Shanghai Restoration Project and Worakls. There's promise of a daylight stage atop the Wall and some 3D mapping that turns the Great Wall into a canvas by night.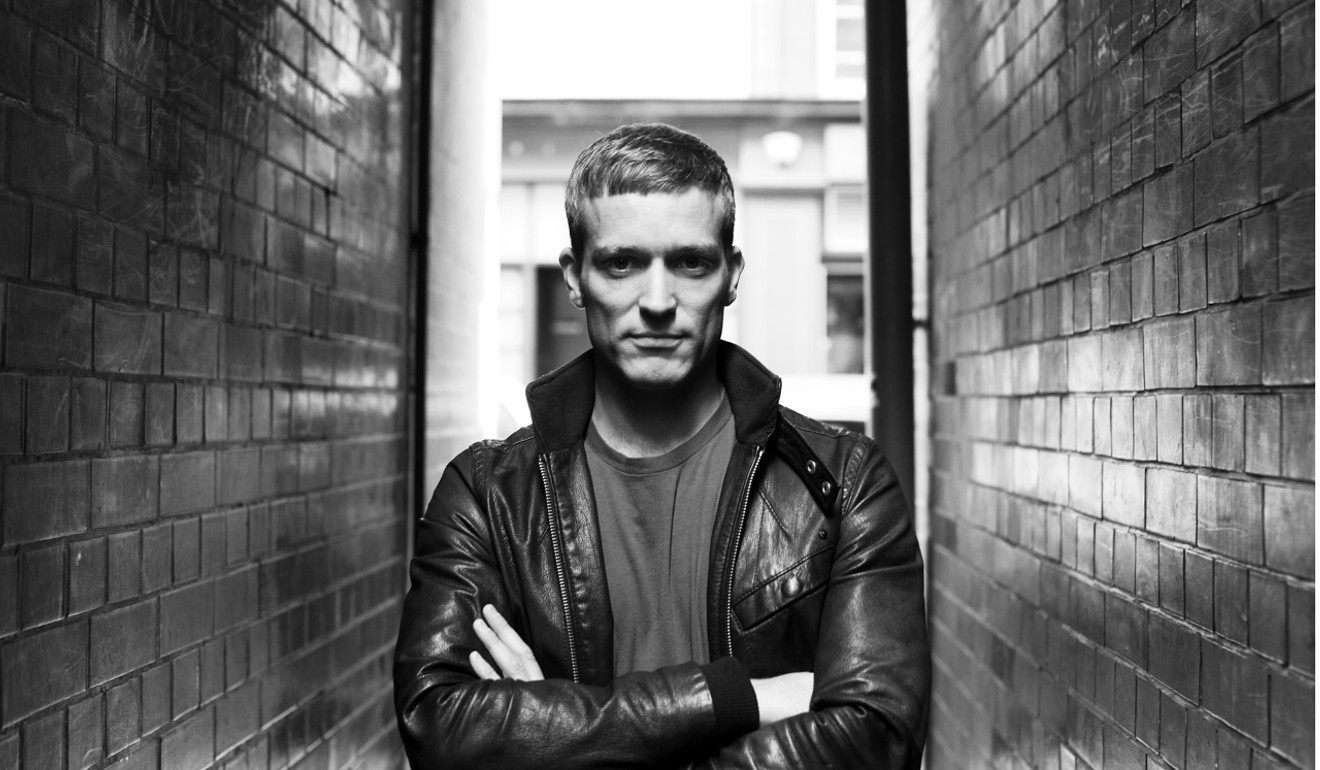 Of particular interest to Hongkongers is La Fête de la Musique in Shunde. The district of Foshan is perhaps best known as the birthplace of Cantonese cuisine, or as the ancestral home of Bruce Lee. Every June it showcases French and home-grown artists courtesy of Ping Pong – an events company founded by Frenchman Pierre Picard and his wife, Qiu Qiu.
"We were introduced to local government partners by the French consulate in Guangzhou in 2011 and have been organising the festival ever since," explains Picard. "We first select the French bands, usually artists that are already touring in China as part of the Croisements Festival [taking place from May 6 to June 9]. Then we choose the Chinese bands before getting to work with a local team to create the animation, lighting and affiliated exhibitions."
This year the festival will be held on June 24 and 25 at Desheng Plaza and will feature Féloche and King Krab from France, as well as several notable groups from southern China.
"What's interesting is that it's free," says Picard. "In this sense we are taking music to everyday people who might not necessarily attend music festivals."