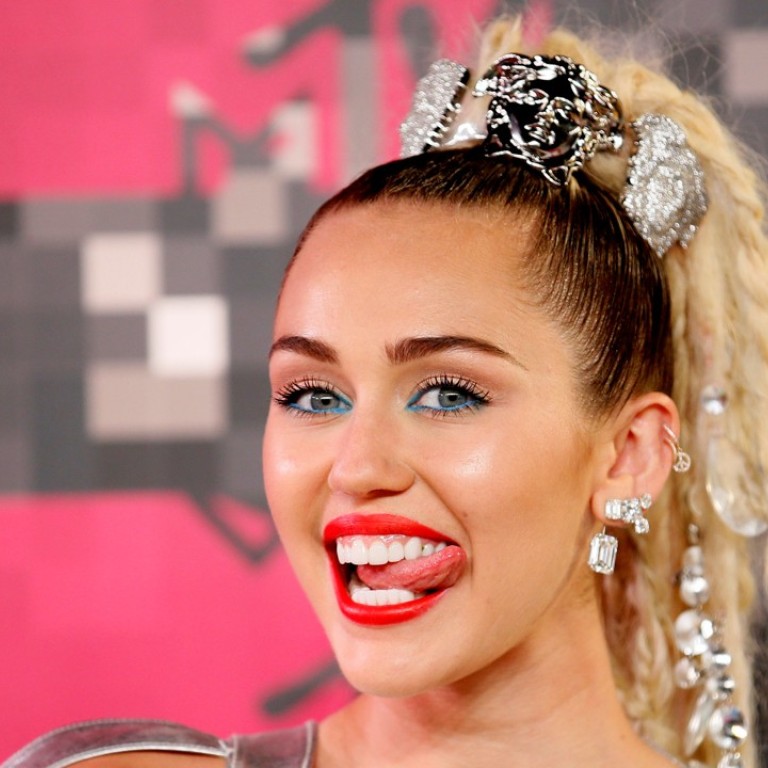 Miley Cyrus sings about Liam Hemsworth in a dreamy voice on a rock ballad called Malibu
Miley Cyrus, whose young career has already undergone marked transformations, on Thursday released a lo-fi rock ballad in a departure from her previous sound.
"Malibu," the first single of an album expected later this year, is driven by a lo-fi, jam-rock guitar with Cyrus' voice dreamy and understated.
In an accompanying video, Cyrus rolls in the sun-kissed sand and sits meditatively in a field of flowers, at times petting a dog and gleefully flying an imposing bundle of balloons.
Cyrus reminisces in the song about her introduction to Malibu, one of the most celebrated beaches in the Los Angeles area, after overcoming fears of swimming.
"I never would have believed you if three years ago you told me I'd be here writing this song / But here I am, next to you / The sky's more blue in Malibu," she sings.
Cyrus, in a recent profile in music magazine Billboard, indicated that "Malibu" was about her on-off relationship with the Australian actor Liam Hemsworth.
People are "going to talk about me if I come out of a restaurant with Liam. So why not put the power back in my relationship and say, 'This is how I feel'?" she said.
Cyrus said she wrote "Malibu" -- singing to herself at low volume -- while taking an Uber car to the set of television singing contest "The Voice," where she is returning as a coach.
The 24-year-old became famous as a child star on the Disney series "Hannah Montana" and later caused a sensation when she embraced an unabashed sexual image as a pop singer.
While her early hits such as "Party in the USA" were in line with mainstream pop tastes, she became more experimental on her last album, "Miley Cyrus and Her Dead Petz."
That album, which she released for free in 2015, was produced with psychedelic rockers The Flaming Lips who are known for their ironic and futuristic inclinations.
She told Billboard that she worked on the upcoming album with producer Oren Yoel, who has previously recorded with Cyrus as well as fellow young pop star Tori Kelly.