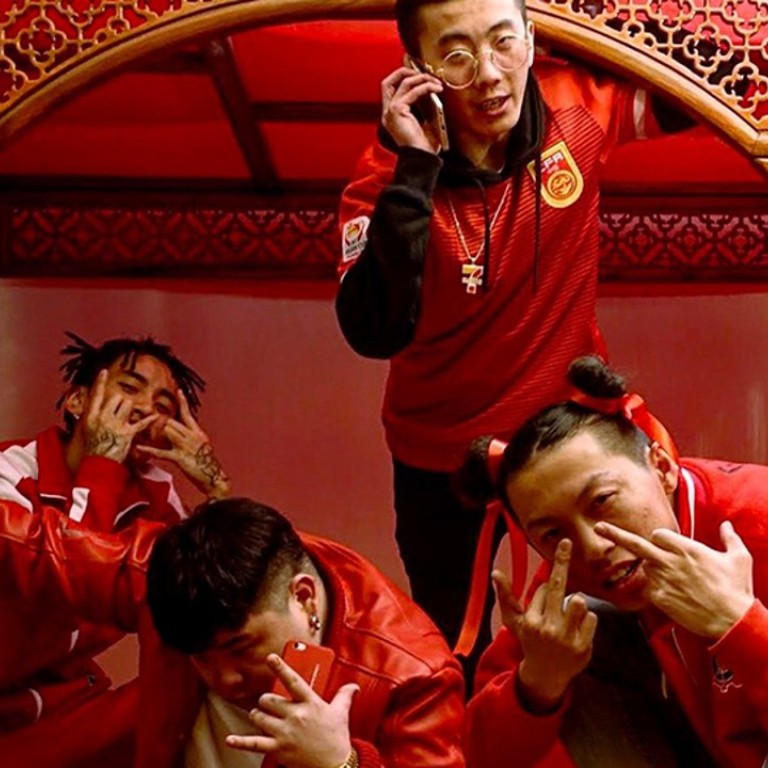 Hip hop in China bounces back as new show gives next-gen rappers mainstream appeal, despite censorship
The Rap of China show has been viewed more than 700 million times in its first month, but some in the underground community say it's commercialising the genre
Two years after the Chinese government cracked down on hip hop, the genre is witnessing a resurgence across the country, led by a televised competition show, The Rap of China.
The show, produced by China's major on-demand video platform iQiyi, released its first episode on June 24. Within the first four hours, the show had been viewed online more than 100 million times and to date it has received more than 700 million views.
While hip hop first appeared in China in the early 1990s, the genre has largely stayed underground. Over the years, it has been a frequent target of censors.
The genre has been hit hard since the administration of President Xi Jinping took office in 2013, with the Ministry of Culture blacklisting more than 120 songs, including many Chinese hip hop classics. During the 2015 sweep, members of hip hop band In3, which had 17 songs banned, were held in custody for five days.
The three Beijing-based rappers were reportedly hooded, handcuffed and arrested by police officers on a plane when they returned from playing an underground show in another city.
But now the genre is experiencing a rebirth in China thanks to a new generation of rappers who focus more on hedonism rather than political messages.
Stanley Yang, founder of the Zhong.tv music video platform dedicated to Chinese hip hop, says this new breed of Chinese hip hop artists are appearing across the country.
He says many young rappers, such as Higher Brothers (who are appearing live at Centre de Vin in Kwun Tong, Hong Kong, in August and at the city's Clockenflap festival in November) and Ty, are emerging from southwestern provinces, and are incorporating elements from Korean hip hop and the trap sub-genre into their sound.
"Their themes are more about partying than politics," he says. "These young rappers grew up listening to artists who emerged since about 2010, so hip hop means very different things to them."
Similar to how hip hop in the US has regional variations in cities such as New York, Los Angeles and Atlanta, Yang says the hip hop scene in China also embraces different regional identities.
"You have the southwest, which is very laid back. You have Shanghai, which is always about money. And you have Beijing, where hip hop is a lot more intense," he says.
Veteran Guangzhou-based rapper Xu Zhen Zhen, a contender on The Rap of China, says hip hop has been growing at an exponential rate in China in recent years as social media has given underground musicians more opportunities to gain exposure.
"Hip hop is where the money is," he says. "We used to have only a few dozen fans when we performed a few years ago. But now we can easily pack a club."
But along with the increased popularity, Xu says the censorship of the industry has also increased in the past five years.
Another rapper, Vyan, who founded a recording label with Xu, says in April, when he launched his new album, many online platforms removed a number of the tracks as soon as they were released.
He says that in order to publish his album, he had to change the title from Tang Bi Dang Ju to T.B.D.J. as the original title is an idiom literally meaning, "stopping a carriage with a mantis arm", a reference to the helplessness people feel when standing up against power.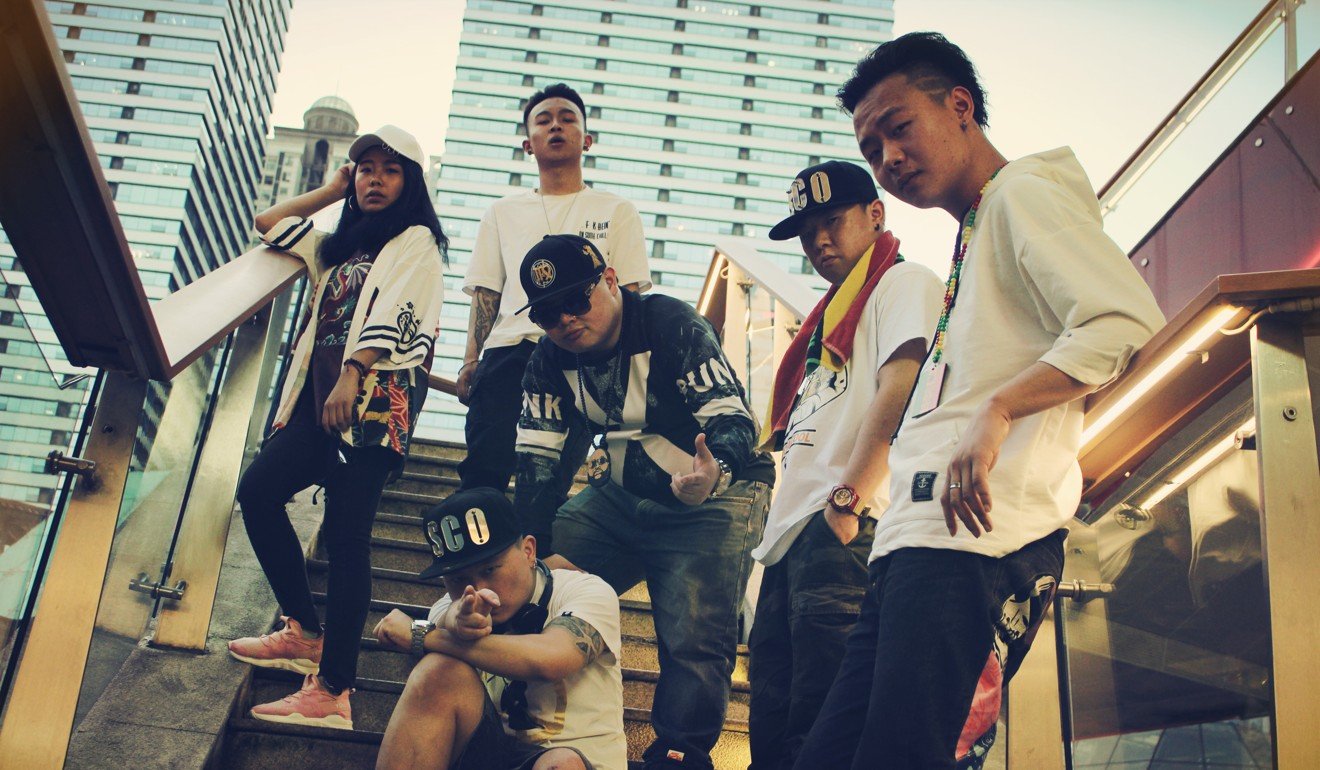 A new hip hop group named SCO from the southwestern province of Guizhou says hip hop is gaining a lot of traction in the southwest, and artists are also rapping in their own dialects.
"There is a lot more tolerance when it comes to rapping in different dialects nowadays – there are already hip hop scenes [based around different dialects] in Chengdu, Chongqing and Yunnan," says Guo Zhengming, the outfit's front man.
However, while SCO are looking forward to appearing on The Rap of China next year, many rappers have criticised it for being too commercial and inoffensive, ignoring the traditionally rebellious nature of hip hop.
Posts with the hashtag #therapofchinadiss have been read more than 10 million times on Weibo, China's equivalent of Twitter. A number of "diss tracks" (a song meant to show disrespect to someone) are also trending online, beating songs which were performed during the actual show.
After rapper Gali was dropped from the show without being given a reason, he issued a diss track in which he raps: "I don't need your supervision. There are knives in my words. So you better watch out for your eyeballs."