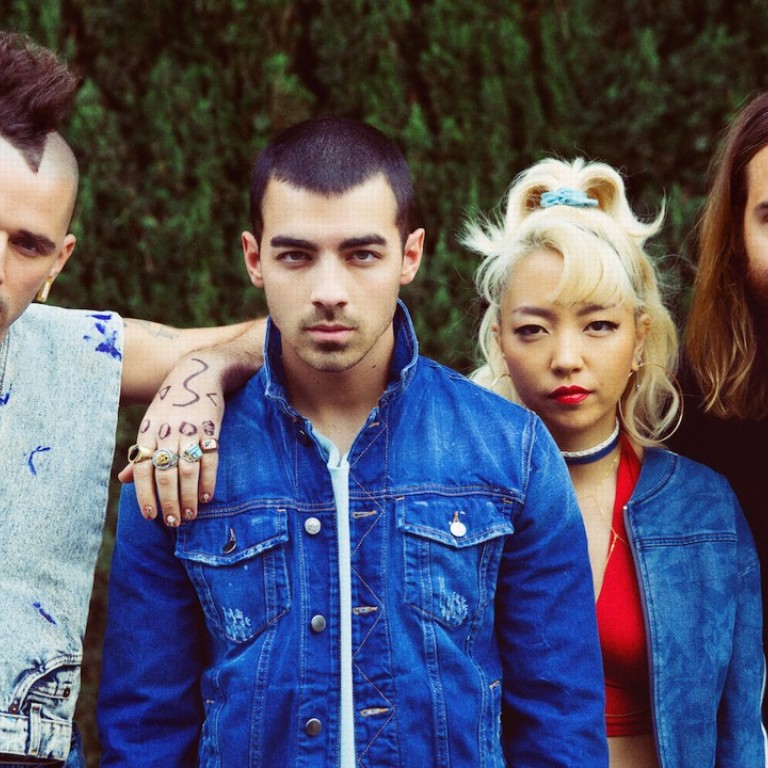 DNCE's Cole Whittle on upcoming Hong Kong show, life on the road and running away with the circus
The US pop group is coming to Hong Kong this month, but before they rock out at MacPherson Stadium, find out how the band recruited their final, eye-catching member
Few bands make it big with their debut single, but DNCE struck platinum straight out of the gate with their worldwide chart-topper
Cake by the Ocean
. Now, the funk-pop quartet led by singer Joe Jonas, former Disney star and member of the noughties musical trio the Jonas Brothers, are finally coming to perform in Hong Kong this month.
Bassist Cole Whittle, famed for his eye-catching outfits, signature hair and animated stage antics, was the final member to be added to the line-up after Jonas recruited guitarist JinJoo Lee and drummer Jack Lawless, both former Jonas Brothers touring musicians. Whittle rose to fame with New York glam rockers Semi Precious Weapons. It was through the group's lead singer, Justin Tranter, that he met Jonas in 2015.
"It was like magnetism," Whittle says. "We were instantly best friends and I was like we'd known each other forever." When Jonas invited Whittle to join DNCE, no persuasion was required.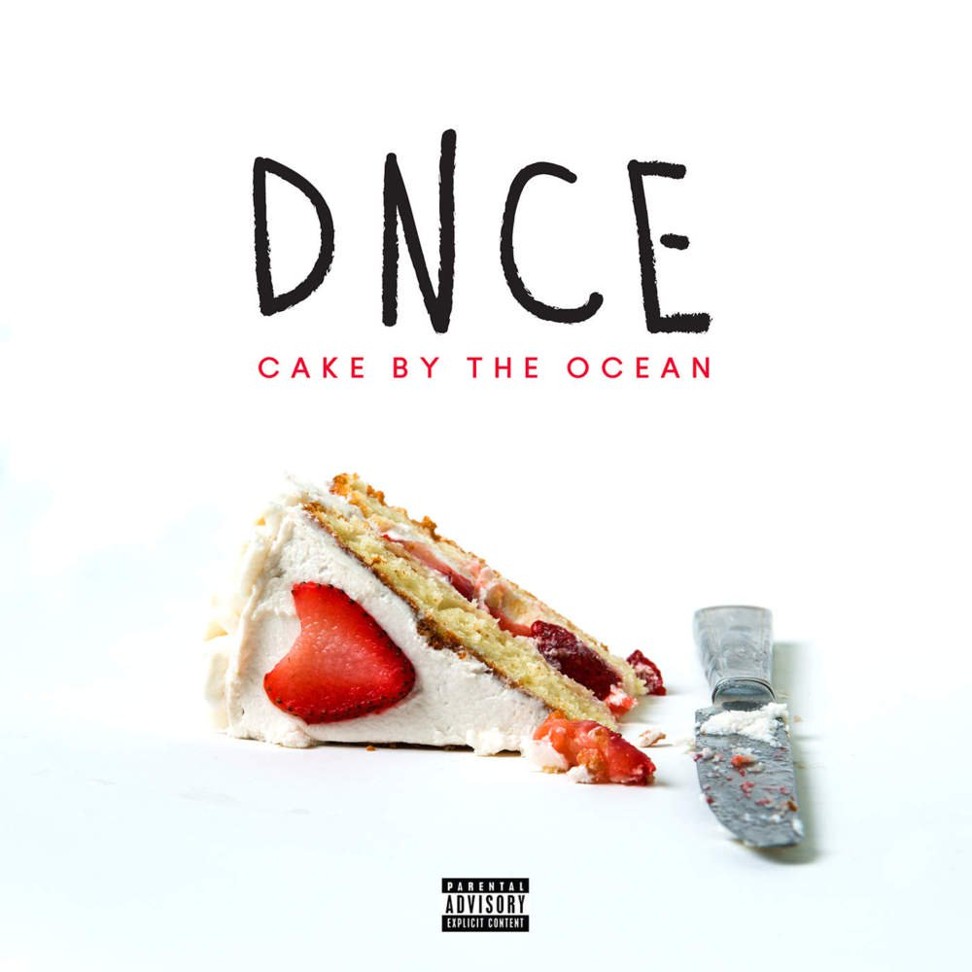 Jonas may have brought the star power and existing fan base, but the group's chemistry, tight live shows, and combined musical talent make for undeniably catchy hooks and funky riffs.
Their best-known hit, the innuendo-laden Cake by the Ocean, and its surreal, playful music video (approaching 300 million views on YouTube), were virtually inescapable when the song landed in September 2015. The latest hit, Kissing Strangers, features a Nicki Minaj verse that Whittle raps when the band plays live.
Whittle grew up caught between his mother's country music and his father's rock 'n' roll and jazz records. As a teen he joined a punk band and then enrolled at the prestigious Berklee College of Music in Boston to study jazz, an experience he "wouldn't trade for anything".
At the age of 20, he left his studies to join the circus. "I literally ran away with the circus," he laughs. "I played one show and they told me to move to New York. I lived with horses, llamas, Russian acrobats and Mongolian contortionists. That was a very intense musical experience."
While travelling with the circus the tufty-haired bassist had an epiphany. He realised he didn't have to care about what others thought of him, and began to express himself through outlandish clothing. "I started wearing exactly what I wanted," he says. "For the first chunk of my life, I was a weirdo on the inside only. I was a punk rock kid, but didn't really think about the outside.
"When you're six years old, you don't know what's popular so you just wear whatever you want. That's how I approach every day. I want to look like a superhero that I love or a cartoon character or a supermodel. I like to mix all those things because I truly don't care what anyone thinks about my appearance."
The last two years have been a whirlwind of touring, award shows, partying, collaborating, and generating "so many incredible memories". For Whittle, winning Best New Artist at the MTV Video Music Awards (VMAs) in 2016 was a dream come true. "When I was a young boy, I watched Nirvana win MTV's best new artist at the VMAs. Winning that was truly the most proud moment of my entire life," he says.
The group's hectic schedule has meant that they've learned to use every opportunity to create music, even if that means squeezing in songwriting while on the tour bus. Writing on the road might be an environment some musicians find stressful, but one DNCE thrives in.
"We wrote the whole debut album on the road," Whittle reveals. "All it takes is 30 minutes to write a great idea and two hours to record a song. A lot of people need a lot of time to sit down and clear the schedule. But we've never worked that way. We need to be 100 miles per hour all the time or DNCE can't exist."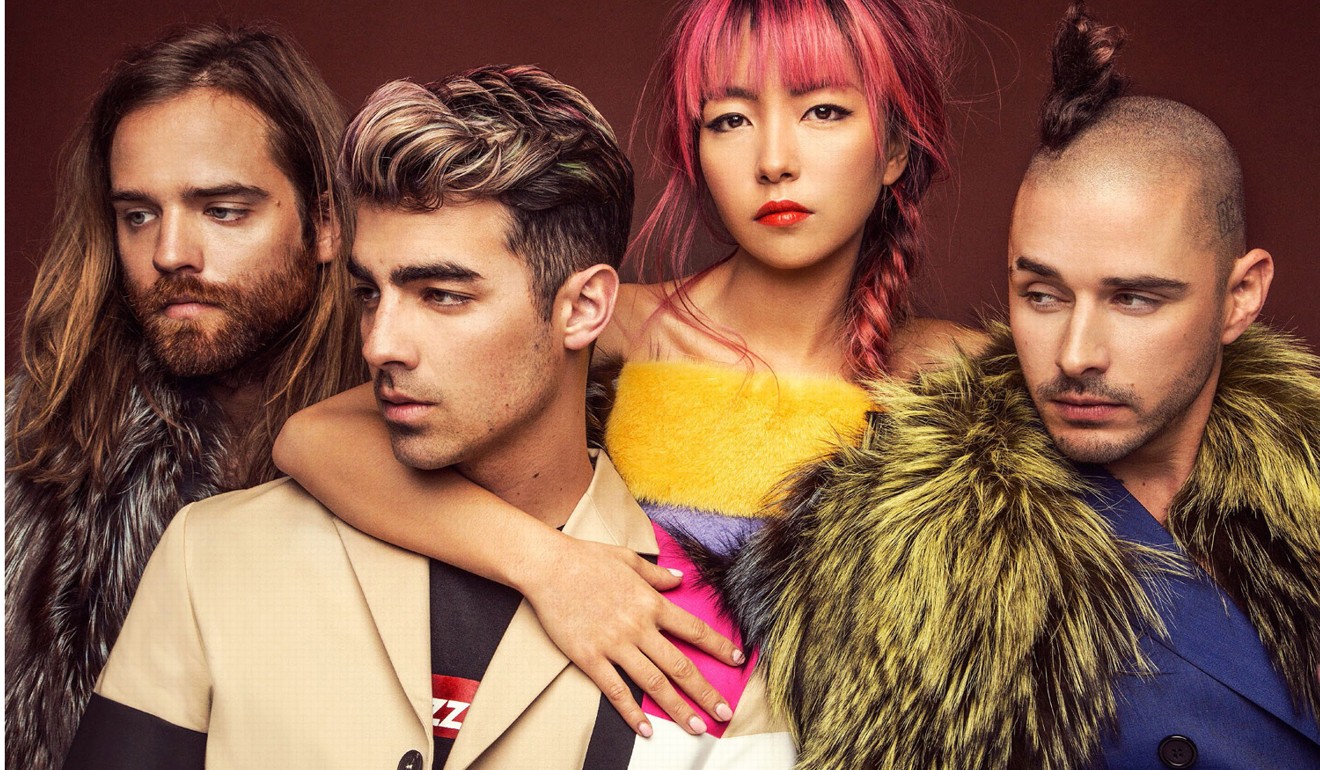 The band's upcoming Southeast Asian tour kicks off in Kuala Lumpur before heading to Jakarta, Bangkok, Incheon, Hong Kong, Singapore and Manila with barely a day's break between each date.
For Whittle, hitting the city will be a chance to party, see the sights, and meet local fans. "I'm so excited. I have been before but I've never left the airport. I'm not going to sleep for one second – I'm going to stay up all night and meet as many new friends as possible. I'm a very aggressive world traveller and I don't take one moment for granted anywhere."
His humility is shared by his bandmates, who try not to expect automatic fame and success wherever they travel. "A band rule of ours is that we don't put too much pressure on any moment. We're lucky to be making noise as our role on this planet. That's success for us," he says.
DNCE, Aug 14, 8pm, MacPherson Stadium, 38 Nelson Street, Mong Kok, HK$588-HK$1,538, Ticketflap