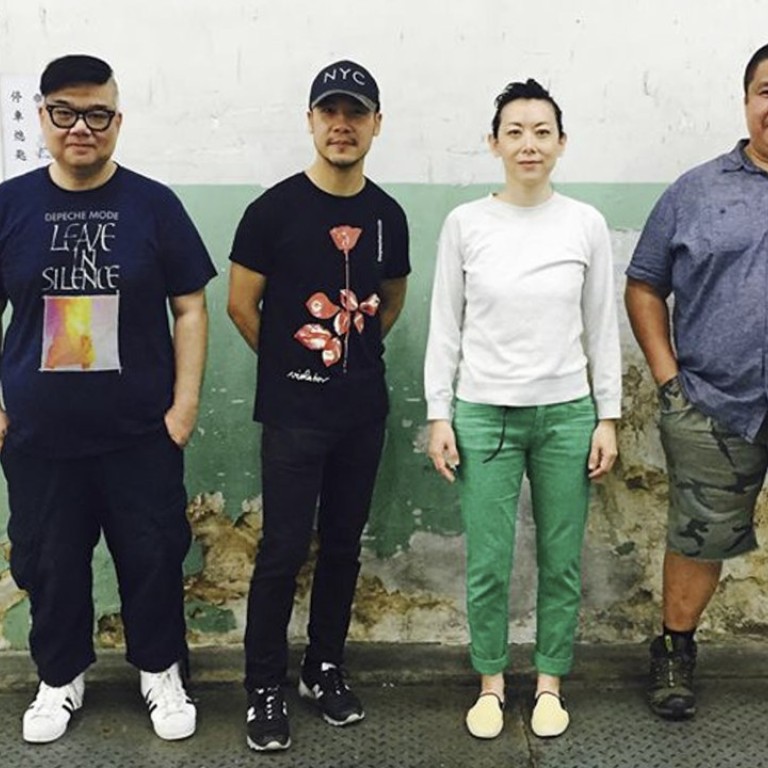 Hong Kong's '80s synth-pop group Minimal reunite for Wow and Flutter Weekend music festival
Three decades after the group started out covering songs from Depeche Mode, Kraftwerk and Soft Cell, they are taking to the stage again to introduce a new generation to their influential sound
When Arion Au Yeung started covering synth-pop hits for fun with a few friends in the late 1980s, he never imagined his band Minimal would still be performing live three decades later. A bedroom project that gained a cult following in the '80s and '90s, Minimal will reunite at next weekend's Wow and Flutter Weekend festival to celebrate their 30th anniversary.
The three-day local music festival, held at the West Kowloon Cultural District, will see at least 70 local indie bands perform across four stages.
Minimal's return will feature original founders Au Yeung and guitarist Alan Yip, plus Veronica Lee, who joined the group in the early '90s, and recent addition Fei Jai Ming, better known as the drummer for Huh!?, on percussion.
Festival organiser Hong Ka-chun was aware that Minimal's anniversary was approaching and asked if they wanted to celebrate with a comeback. "There aren't many electronic bands in Hong Kong, especially with so much history," Hong says. But local music fans, particularly younger ones, are unlikely to have heard of the group, who have virtually no online presence.
Au Yeung was a fan of the British new romantic and new wave bands in the '80s, particularly Depeche Mode. He learned from imported magazines, such as Smash Hits, that many of his favourite songs were made with synthesisers, and wanted to have a go, despite having no musical experience. "I couldn't afford a synth, which were very expensive at the time, so I'd spend my weekends and time after school playing on the test instruments in shops," Au Yeung says.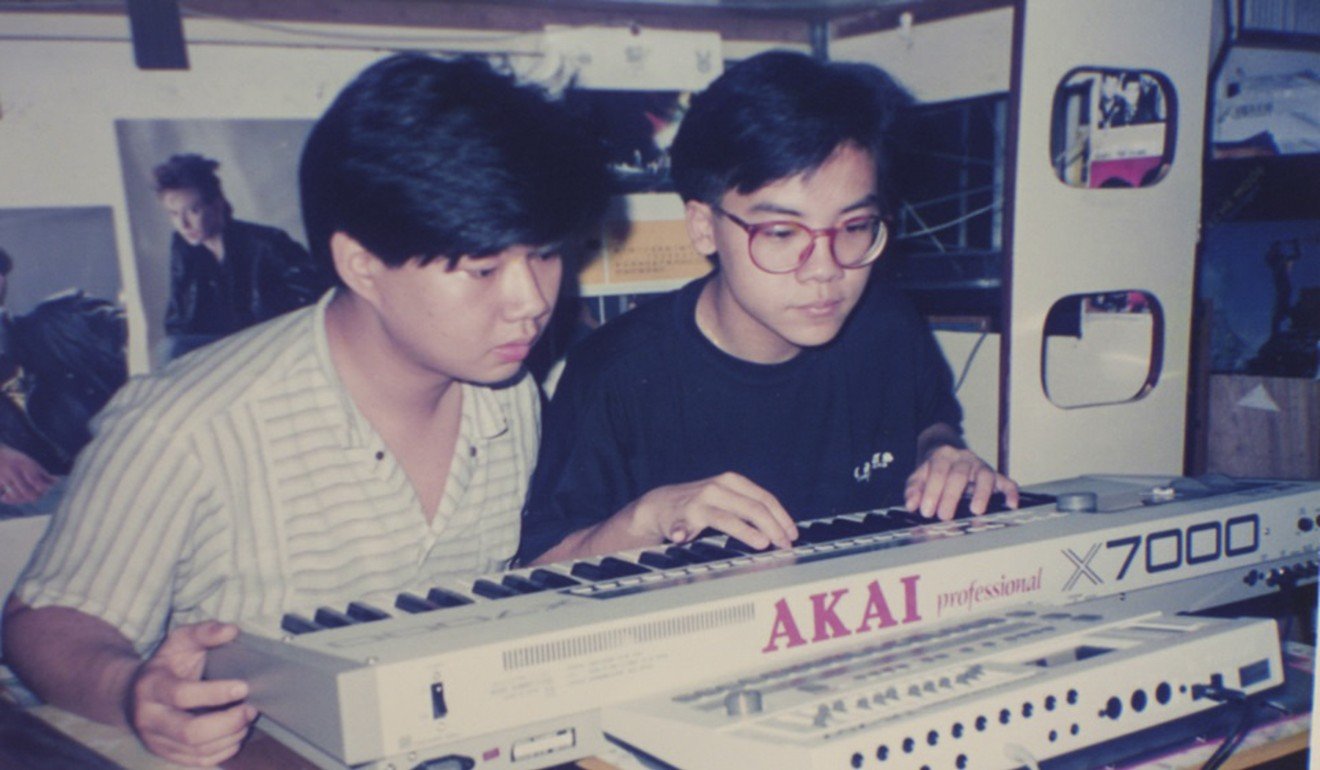 He met Alan Yip, Timmy Lok and Johnnie Lok, the original Minimal line-up, through adverts for second-hand vinyl records in magazines. They grew close due to a shared passion for music, and decided to start making their own. Luckily, somebody already had a synthesiser, which Au Yeung learned to play by copying Depeche Mode.
"We'd carry our keyboards round to whichever member's home was free and spend all day playing music. I was living in Chai Wan with my parents and siblings," he recalls. "We made music after work, at midnight, wearing headphones because everyone else was sleeping."
The four covered Depeche Mode, as well as other synth outfits such as Kraftwerk, Human League and Soft Cell. After Yip left Hong Kong to study in Canada in 1987, the remaining friends felt it was time they played a gig. Wearing sunglasses and trench coats, they made their debut at Fringe Club's Fringe Festival.
In the late '80s, Minimal's coolly futuristic synth-wave sound started to gain traction locally. "There weren't many electronic bands in Hong Kong at the time, especially those singing in Chinese – it was all gothic, heavy and alternative rock bands," Au Yeung says.
By 1988, the band had enough fans for a solo show at the Fringe and were regularly featured in local magazines and on the radio. "Minimal stood out because there were so many metal bands with long hair and leather," says Lee, who joined the group in the '90s.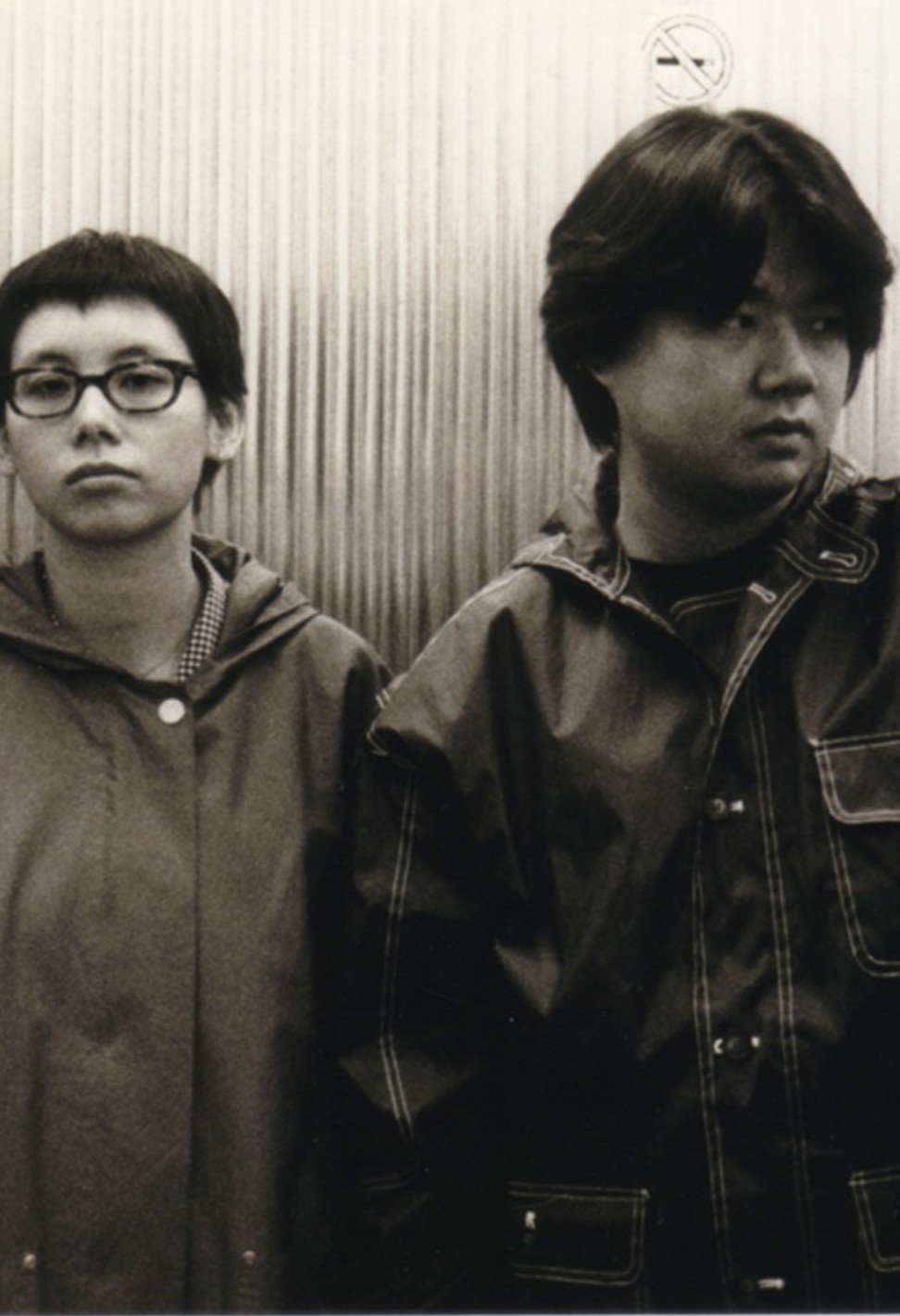 A classically trained pianist, Lee was working for the small Silk Road record company sending new releases to music critics when she met Au Yeung, who also reviewed music for local magazines. "I always wanted to work in music production, rather than sitting in an office," she says. "When Arion [Au Yeung] found out I was a music graduate, he asked me to help out in live performances. I knew of the band – [they] were quite famous by that point."
Lee's integration into the band's permanent line-up was slow, as Au Yeung – a soloist at that point – was experimenting with different line-ups of musicians, and was increasingly influenced by the atmospheric sounds of British trip-hop acts such as Massive Attack and Portishead. "The other members left to join another electronic group, so I went my own way and kept Minimal going," he explains. "I was solo for about three years and made a lot of music friends, including Veronica. Then Minimal became just the two of us."
Though their creative approaches were very different, the pair clicked and found the other easy to work with. "She's very productive," Au Yeung says of Lee. "I always have lots of plans in my mind but need to push harder to make things happen."
"He's a thinker and I'm a doer," Lee says. "I grew up listening to Canto-pop and classical music, but Arion [Au Yeung] introduced me to trip-hop bands like Massive Attack and the new romantic stuff from the '80s. He didn't have musical training – he just listened and played by ear. I admire that."
In the mid-90s, the pair began writing for mainstream artists, including Canto-pop singer Anthony Wong Yiu-ming, one half of fellow local synth-pop pioneers Tat Ming Pair.
"I think most of our audience will remember Minimal as the duo from the '90s when we got lots of exposure and composed for mainstream singers. It was our golden age," Au Yeung remembers. The band played more gigs, landed their own radio show at Commercial Radio Hong Kong (CRHK) and planned to release an album.
Some of Lee's happiest memories are from this period. "I'll never forget the nights we spent in Arion's [Au Yeung] home making music," Lee says. "We'd sit from midnight until the day broke. Then I'd rush back to the studio and continue my work. I'd sleep under the console where it was warm."
However, she was gaining a reputation as one of the city's best studio engineers, and was inundated with work as a backing musician, arranger and producer, leaving Au Yeung to host the show on his own. "It was around that time we started drifting," she says.
The two carried on composing for pop artists and developing their separate careers. As a result, the album never materialised. Aside from a one-off concert for Greenpeace East Asia in 2007, Minimal's last performance was in 1998.
Almost 20 years later and Au Yeung and Lee, both aged 50, are getting ready to face an audience again, side by side. There'll be nerves, especially for Au Yeung who is prone to stage fright, but Lee is looking forward to seeing how Minimal are received by a modern crowd. "These days we've improved, technically. The music is more sophisticated and more dynamic," she says.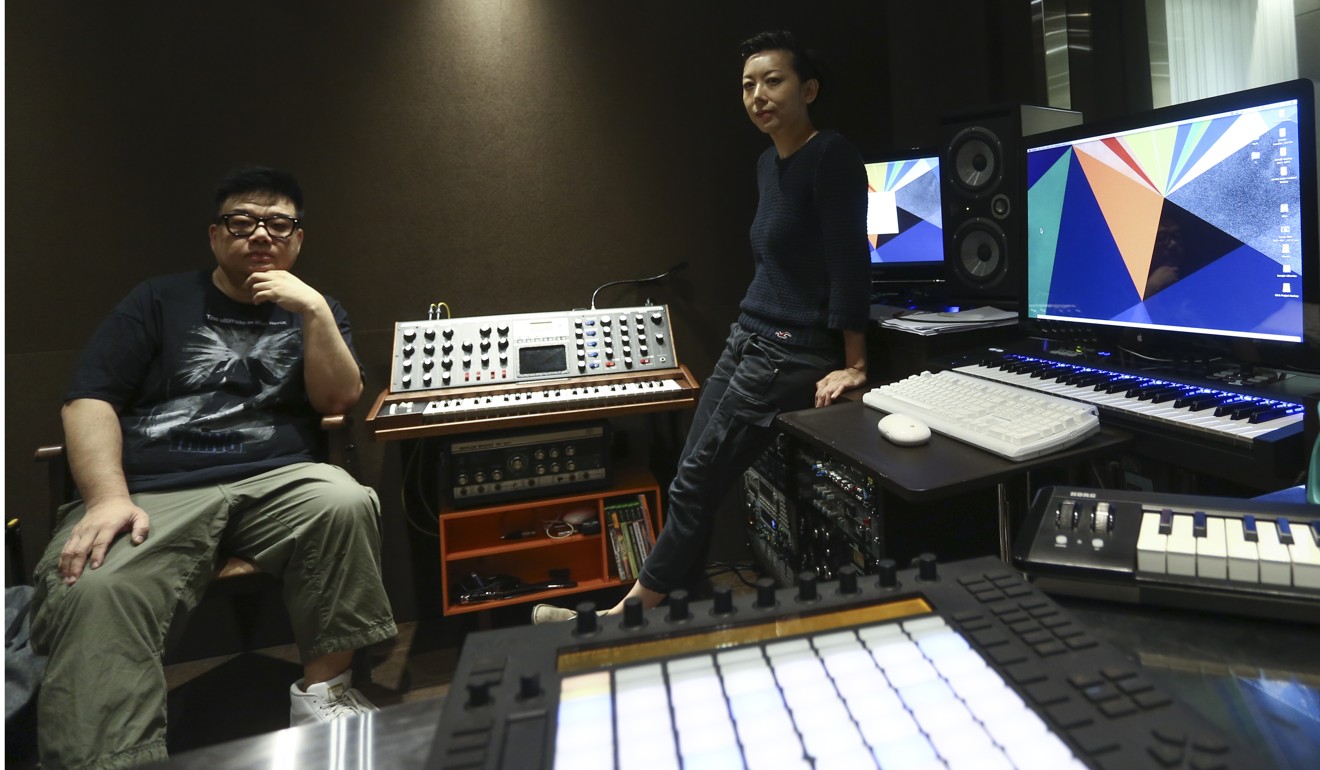 They'll perform new song M30 alongside rearrangements of old material originally composed using analogue synthesisers. "They [the tracks] have new moods and sound different from the original versions," Au Yeung says. "I've learned that less is more when it comes to making electronic music. In the past, I always wanted lots of layers. It's been a big change for me."
Three decades in the music industry has left Au Yeung jaded by the lack of creativity he sees in current pop. "The mainstream keeps making boring, repetitive music that all sounds the same. People are bored of Hong Kong music and want something new and exciting," he says.
Events such as Wow and Flutter offer bands a stage to perform on in a city with a declining number of live spaces. Next weekend, the group will share the bill with several bands they believe represents the best hope for the city's home-grown scene, including GDJYB, Chochukmo and Teenage Riot.
After Wow and Flutter, the group plan to finally release that long-overdue album and may play more shows. So, are they properly back then? Au Yeung looks at Lee, who responds with an earnest, "Yes." He grins. "Okay then, Minimal are back to life," Au Yeung responds.
Wow and Flutter Weekend, Aug 11-13, West Kowloon Cultural District, HK$450 (adult single-day pass), HK$900 (adult weekend pass), HK$350 (student single-day pass), HK$800 (student weekend pass)