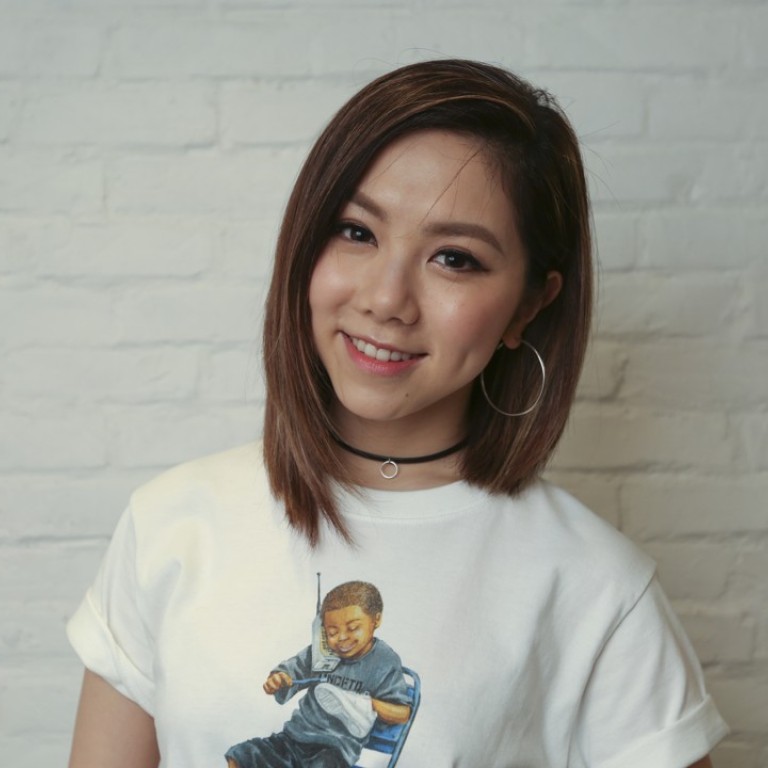 Video

|
Ahead of Hong Kong shows, G.E.M. on how Chinese pop is finding its voice and heartbreak over Linkin Park singer's death
Currently on her Queen of Hearts World Tour, G.E.M., known as 'China's Taylor Swift', says she hopes her music inspires fans as they experience life's ups and downs, ahead of September Hong Kong shows
When Gloria Tang Tsz-kei wrote her first song at the age of 13, she can't have known she was embarking on a music career that would make her Hong Kong's biggest pop export since the handover.
But while the singer, better known as G.E.M., has won millions of fans in China and around the world, her heart remains in Hong Kong no matter where she goes.
"Hong Kong is my home. Whenever I'm in Hong Kong, I feel a sense of security," says Tang, who will be turning 26 this month.
G.E.M. stands for "get everybody moving", a stage name that has been her motivation to make music since she started her professional career at 16. Nearly a decade on, she has certainly achieved what she set out to do.
Her powerful voice and songwriting skills have earned her wide recognition from the industry and fans alike. She's managed to get millions to move along with her music: her Weibo account (China's equivalent of Twitter) has 23 million followers, to add to her three million on Instagram and almost three million on Facebook.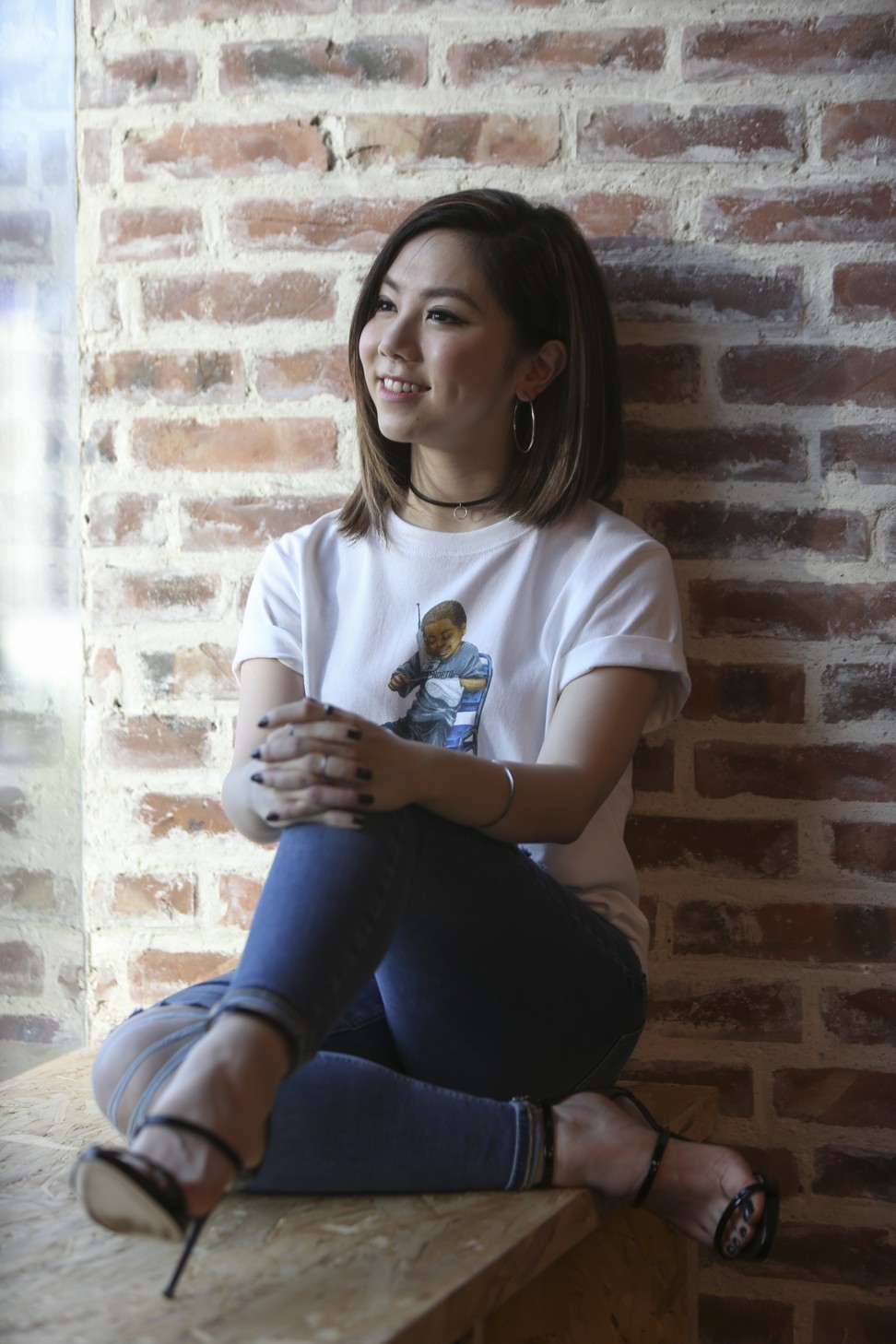 Her previous tour, X.X.X. Live, involved 75 shows around the world over two years, including a sold-out gig at Wembley Arena in London and a tour around North America in 2015. Now the woman the Western media calls "China's Taylor Swift" is currently engaged in another tour, the Queen of Hearts World Tour, which calls in on the Hong Kong Coliseum on September 16 and 17.
Last year, Tang landed on Forbes' 30 Under 30 list for the music category, the only Asian musician included. Her wild success abroad, however, stands in contrast with how she is often portrayed by the media in her hometown.
The local entertainment press has mocked her as "Cosmic G.E.M." for shifting the focus of her singing career from Hong Kong to mainland China, singing in Putonghua instead of Cantonese to conquer a bigger market. Her rivalries with other local showbiz figures and support for the previous chief executive Leung Chun-ying have also made her a target of local netizens.
This criticism has occasionally upset the petite singer, but she says she's been able to protect herself by maintaining a positive attitude. "Sometimes this place makes you feel hurt. But at the end of the day, it's the same place that makes you feel very loved," Tang says.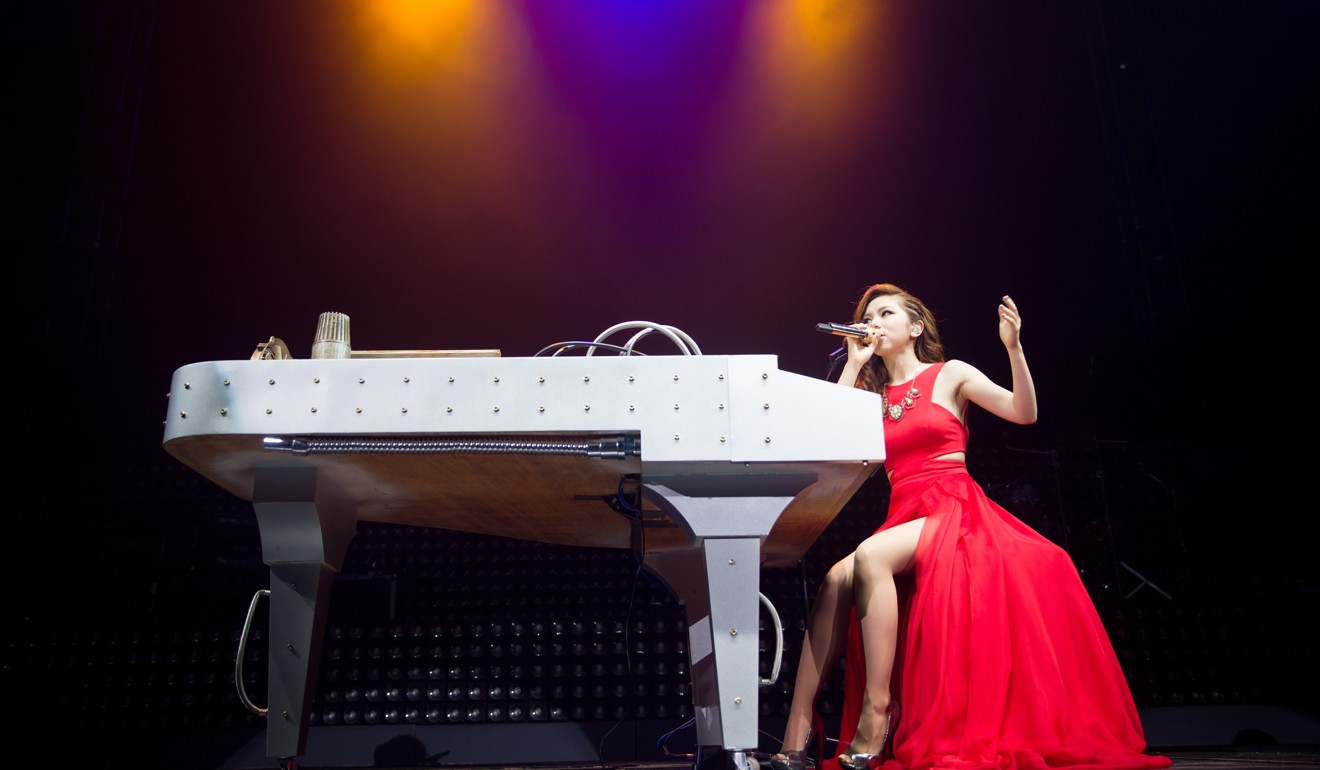 For the upcoming Hong Kong shows, Tang has put together a special medley featuring a range of songs selected by fans through an online poll. The list includes some of her biggest Cantonese hits such as Where Did U Go?, Someday I'll Fly and Sleeping Beauty, the first song she wrote at the age of 13.
"Most of the songs are uptempo, although there are some ballads," she says. "Where Did U Go? plays a really important role in my career, because it was the song that got me recognised in Hong Kong. There will also be some cover songs from my teenage years. This medley has been made for the Hong Kong stop only."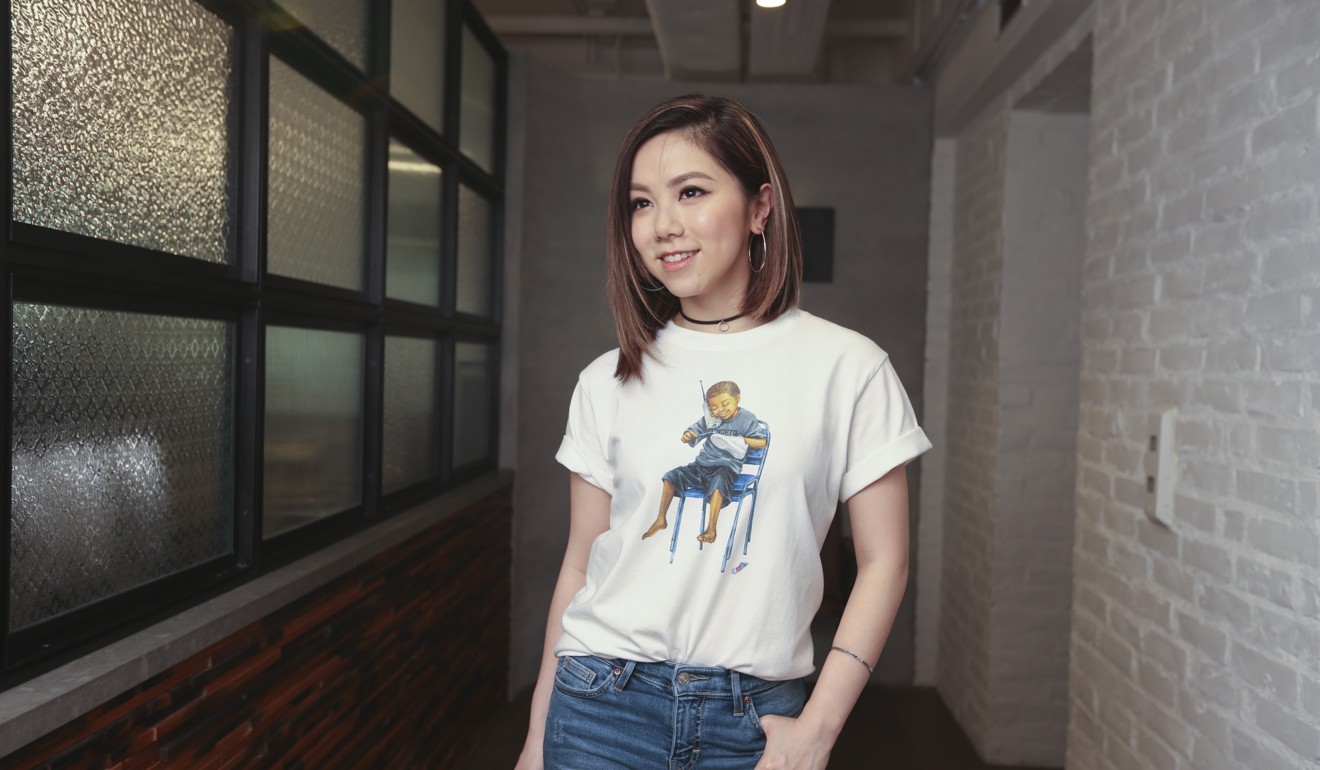 Born in Shanghai to a family of musicians, Tang moved to Hong Kong at the age of four. Her musical ability was apparent from a young age. She regularly took part in interschool music competitions, and during one she caught the eyes of Tan Chang, the founder and CEO of Hummingbird Music, a record label that would nurture her budding career.
Tang enrolled in the Hong Kong Academy for Performing Arts for vocal studies, but dropped out to focus on her singing career. She quickly became a sought-after singer as a teenager, but it was her appearance in mainland reality show I Am a Singer in 2014 that made her a household name throughout China. She placed first runner-up on the show and her songs received nearly 10 million plays on China music platform KuGou.
On stage, G.E.M. impresses not only with her voice but also her showmanship, playing a range of instruments. But offstage, she is just like many other cheerful 20-something women who laugh a lot, dream about romance, cook and enjoy watching American TV shows such as Gossip Girl, which is how she picked up a slight North American accent.
Her first song Sleeping Beauty – which was originally written in English – was borne out of her early dreams of romance. She can't help but laugh when she recalls those innocent days.
"The guy I liked back then when I was 13 … I thought he was Prince Charming and it was impossible for me to date him. So I'd sleep and imagined all the romance."
In the song she sings: "I'm the sleeping beauty, sleeping for a hundred years. I'm the sleeping beauty waiting for you right here." Later on, the English lyrics were replaced by Cantonese, and the track was included on her debut album.
Will she perform the song in English at next month's Hong Kong shows? "I think I need to refine the lyrics a little bit," she says.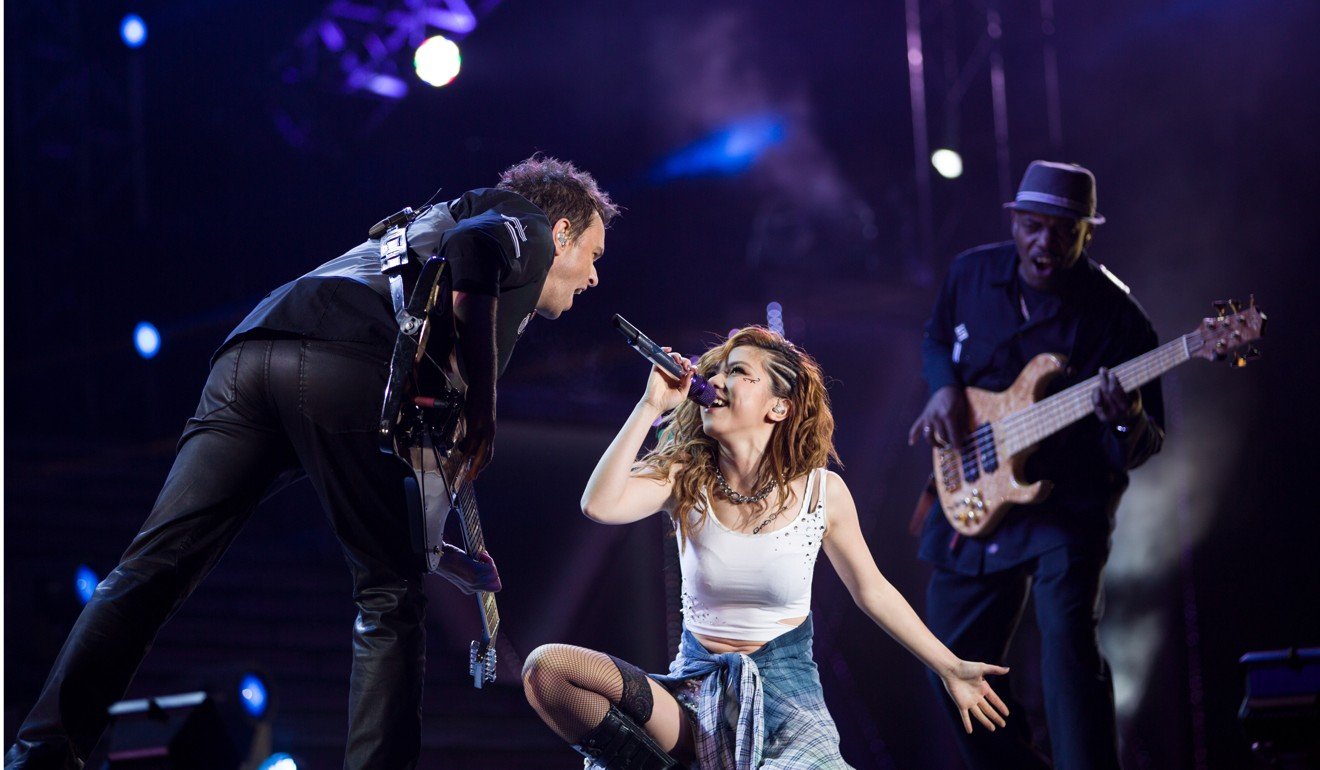 Tang believes that it is only a matter of time before Chinese pop – whether Canto-pop or Mando-pop – breaks through internationally, and she is preparing herself for a bigger stage by merging Western musical influences with her Chinese roots.
She also feels she is well-placed to inject some positivity into the pop-music world, particularly after the recent suicide of Chester Bennington, the lead singer of Linkin Park. The band is among her greatest musical influences, alongside Coldplay, Muse, Christina Aguilera and Beyoncé.
"It broke my heart," she says of Bennington's suicide. "A few days ago I was just talking to one of the other producers I've been working with recently. He was telling me that the mastering engineer we are going to work with had mastered Linkin Park's songs before. When I heard the news [of Bennington's death], I thought, 'How could it be?'"
She hopes that her shows can inspire fans. "There are a lot of ups and downs in life. You might not be able to change the environment around you, but you can change your attitude [towards it]. I hope to be able to provide positive and open-ended answers to fans' questions."
G.E.M. Queen of Hearts World Tour, Sep 16-17, 8.15pm, Hong Kong Coliseum, Hung Hom. Tickets: HK$298-HK$1,980, available from
Urbtix