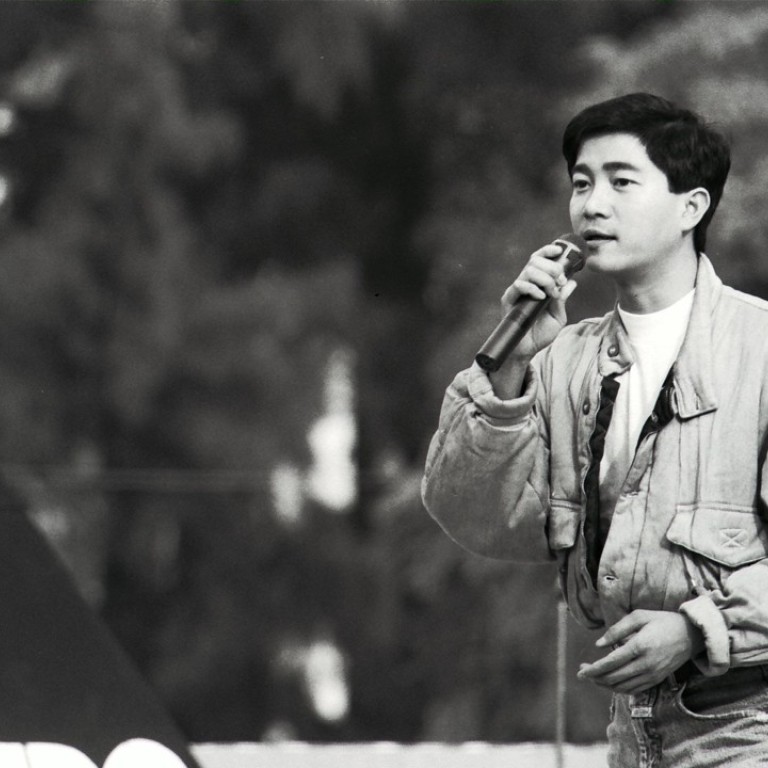 Singer-songwriter Chet Lam's new album a homage to late Canto-pop star Danny Chan
Lam used a 12-piece orchestra and a New York producer to bring out the romance of 1980s star Chan's music. He talks about the power of the song and how he will perform Chan's classics at two shows at Kitec
Nearly 17 years into his career as a singer-songwriter, Chet Lam Yat-fung feels now is the time to try something new. However, as perhaps could be expected from Lam, his definition of "something new" actually turns out to be something old.
"When the time is right, old things can be resurrected and become shiny and new all over again. It is like being given a new life," says Lam over the phone from New York.
The Big Apple is where Lam realised his vision. He has recorded a new album Like, Love for Songs, featuring renditions of songs written and performed by the late Canto-pop singer Danny Chan Pak-keung. With this album – which will be launched with two concerts at Kitec in Kowloon Bay at the end of this month – Lam wants not only his fans, but all young music lovers to experience some of Hong Kong's best music.
"Danny Chan was very much underrated back in the day, which to a certain extent mirrors a characteristic of Hong Kong," Lam says. "A lot of people in Hong Kong do not understand the beauty and strength of things they already have, and do not cherish them. But they regret it when these things have slipped away, and it's too late."
The 1980s golden era of Canto-pop was dominated by Anita Mui Yim-fong, Leslie Cheung Kwok-wing and Alan Tam Wing-lun – they swept the top music awards and performed sell-out concerts. But Chan's elegant and romantic tunes of the time still live on in many people's hearts.
Chan burst on to the Canto-pop scene in 1977 after winning third prize in a citywide singing competition. He released his debut album, First Love, in 1979 and became best known for Tears Dropping For You, a hit from the album.
Throughout the '80s, Chan released a number of albums and songs that cemented his star status, including the poetic, heart-wrenching ballads Wait, Ripples and Just Loving You. Unlike many pop idols at the time, he also performed songs that touched on young people's aspirations, including Catching the Star and Life Expectations, the theme song for the TVB series Looking Back in Anger.
But despite the acclaim, Chan's popularity always lagged behind that of Cheung and Tam, who also covered many Japanese pop hits. In 1992, after reportedly suffering brain damage, he fell into a coma and died the next year at the age of 35.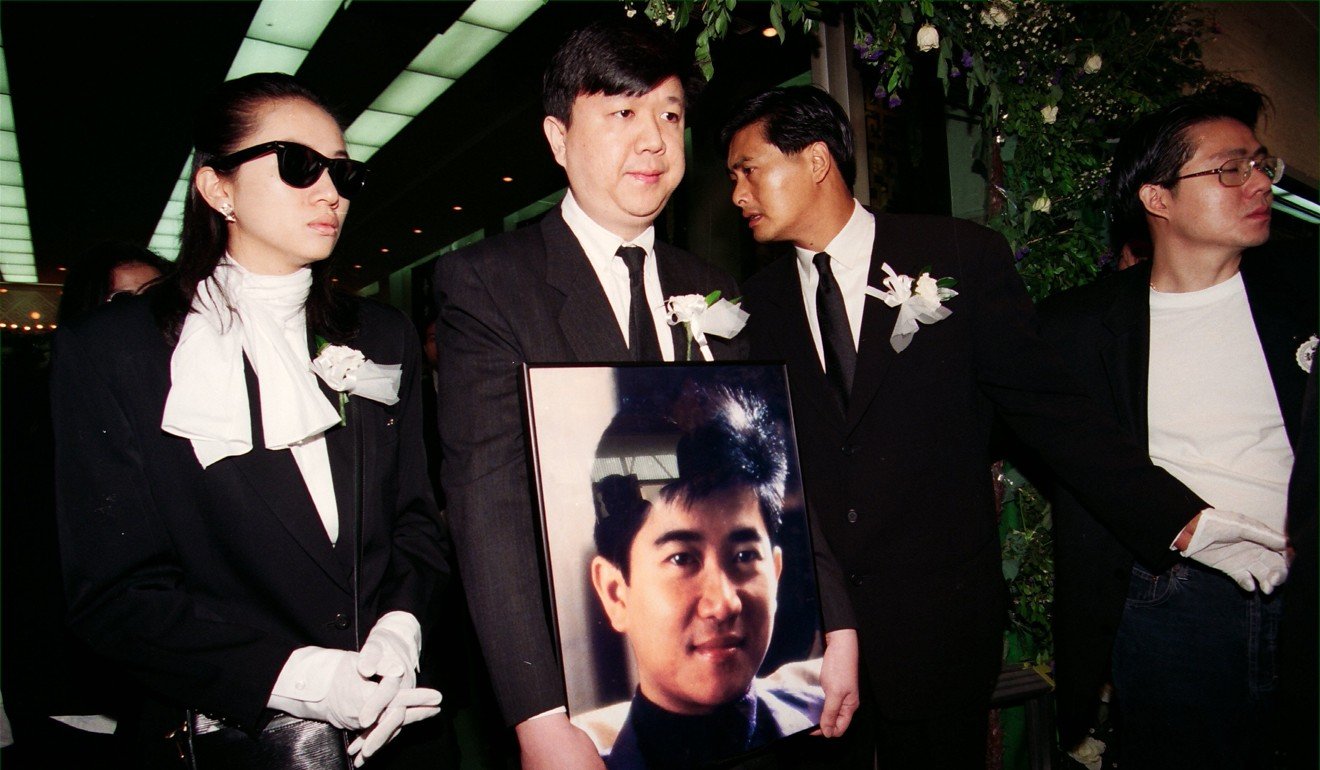 "Hong Kong people rarely appreciate their own cultural treasures. They look up to foreign influences from the West, Japan, and now K-pop. There isn't enough support for the foundations of our own local culture. Perhaps that's the mentality of a former colony and a migrant society," Lam says.
But regardless of how most Hongkongers think, Lam holds Chan's music close to his heart. Chan's songs may be very different from Lam's city-folk style, but the singer-songwriter says he was his childhood idol. He recallshis mother playing his songs at home.
"Canto-pop in the '80s and '90s was full of glamour, but Danny Chan's music was pure romance. His songs leave us feeling calm, which is what Hong Kong needs right now," Lam says.
Lam first attempted to bring Chan's music back to life a decade ago, when he performed the musical Once In a Lifetime, but he felt that he didn't do justice to the songs. Lam teamed up with New York-based producer Chris Connors to create new arrangements. To recreate the romance of Chan's songs, Lam recorded the music with a 12-piece chamber orchestra.
The first two tracks Lam created with Connors were versions of Chan's songs
Dream
and
Misty
. Connor mixed Lam's previous album,
A.I
., and as someone who does not speak Cantonese, Connor says he was surprised that he gravitated towards this music. And listening to Chan's songs for the first time was a moving experience for him.
"The first time I heard Danny Chan's music was this spring, when Chet sent me recordings of Dream and Misty. My first impression was that the songs were absolutely beautiful," Connors says.
Connors says on one hand he wanted to "strip back some of the shimmering reverb and synthesiser pads to guide the listener's attention towards the melodies". But on the other hand, he also had to realise Lam's vision.
Connors started by putting together a chamber group, as he wanted the instrumentation to highlight Lam's sensitivity as a musician, while also drawing references from 1950s jazz, especially Nat King Cole, Ella Fitzgerald and Frank Sinatra.
"Chan radiates pure romance, especially through his songwriting. His songs have such clarity and purpose. They are the essence of romance and intimacy," says Connors.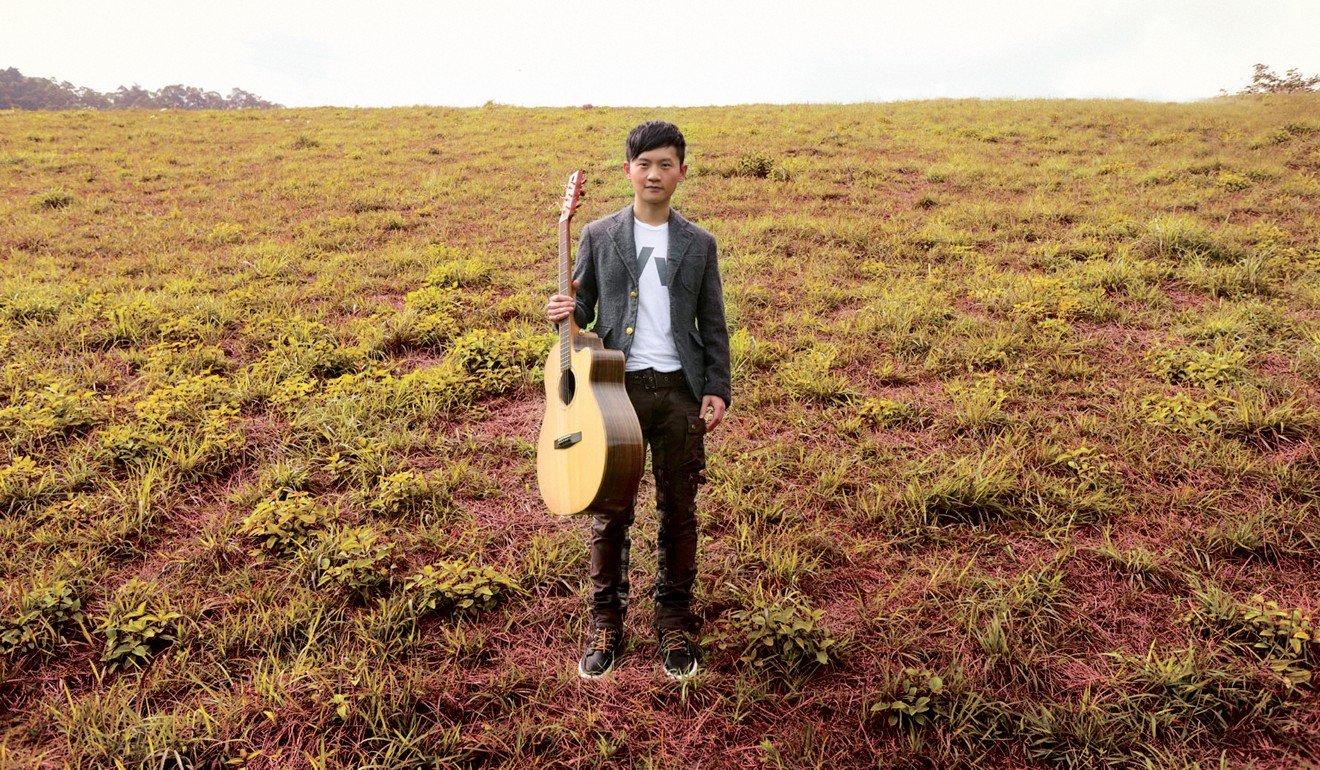 While saying the main point of this project was to champion Hong Kong's cultural treasure, Lam says he also wanted to bring audiences back to the music, not the person.
"For a long time, the industry and the audience have focused on the star, rather than the songs. They would create an idol and, regardless of what songs they sing, the idol would still be popular," Lam says.
"But I believe that songs have their own lives and can live forever. The longevity of a piece of work is much more important than the glamour of the moment. I grew up in Hong Kong and I'm grateful for having many followers, but this is my hope and my dream. Only if we can achieve this can our culture move forward."
Chet Lam, You and Me with Pillow Songs 2017, Sept 29-30, 8.15pm, Star Hall, Kitec, 1 Trademart Drive, Kowloon Bay, HK$280-HK$680 HK Ticketing