Ariana Grande ends world tour with rushed but impressive performance
Grande wraps up an emotional 'Dangerous Woman' tour in Hong Kong
Security was tight at pop singer Ariana Grande's first concert in Hong Kong, which opened at AsiaWorld-Expo tonight. Concertgoers were required to leave their belongings either in lockers or with the organisers for HK$30 before heading through metal detectors and entering the arena. The measures were introduced in light of the
terrorist attack at Grande's Manchester concert
back in June, which killed 22 fans.
To the confusion and agitation of some, several girls and women were turned back by staff even though their purses fit into the ziplock bags – the only thing fans were allowed to bring into the arena. But any negative feelings were gone as soon as Grande kicked off the concert with Be Alright and sent fans into a frenzy with spectacular lights.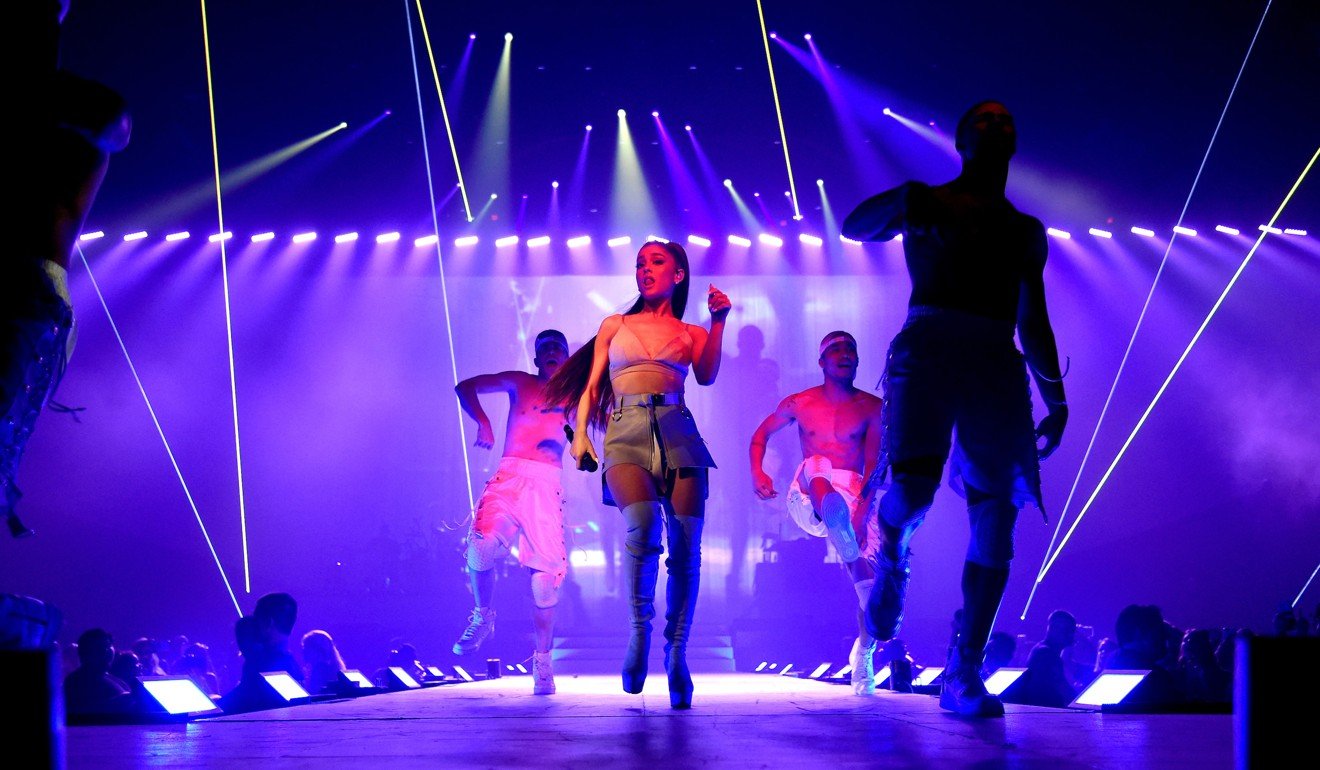 The "Dangerous Woman" tour is the former Nickelodeon star's third international concert tour since she released her first album, Yours Truly in 2013. Her third album, which debut in August last year, was met with positive reviews and was among 20 Best Albums of the Year selected by Rolling Stone. The single Dangerous Woman topped the billboard after the 24-year-old artist posted a video of herself singing the track a cappella. Grande's strong voice and amazing vocal range is often compared to that of Mariah Carey.
Grande performed to a 9,000 strong crowd, many of whom were sporting black lace bunny ears sold outside the arena, similar to the ones Grande wore on the Dangerous Woman album cover.
At the start of the concert, it sounded as if Grande's voice had not been warmed up properly for her first two acts, her singing often drowned out by the backing track and the band. At times, her vocals dropped out completely, with only her yelling "Hong Kong" heard in between lyrics as she cantered on stage.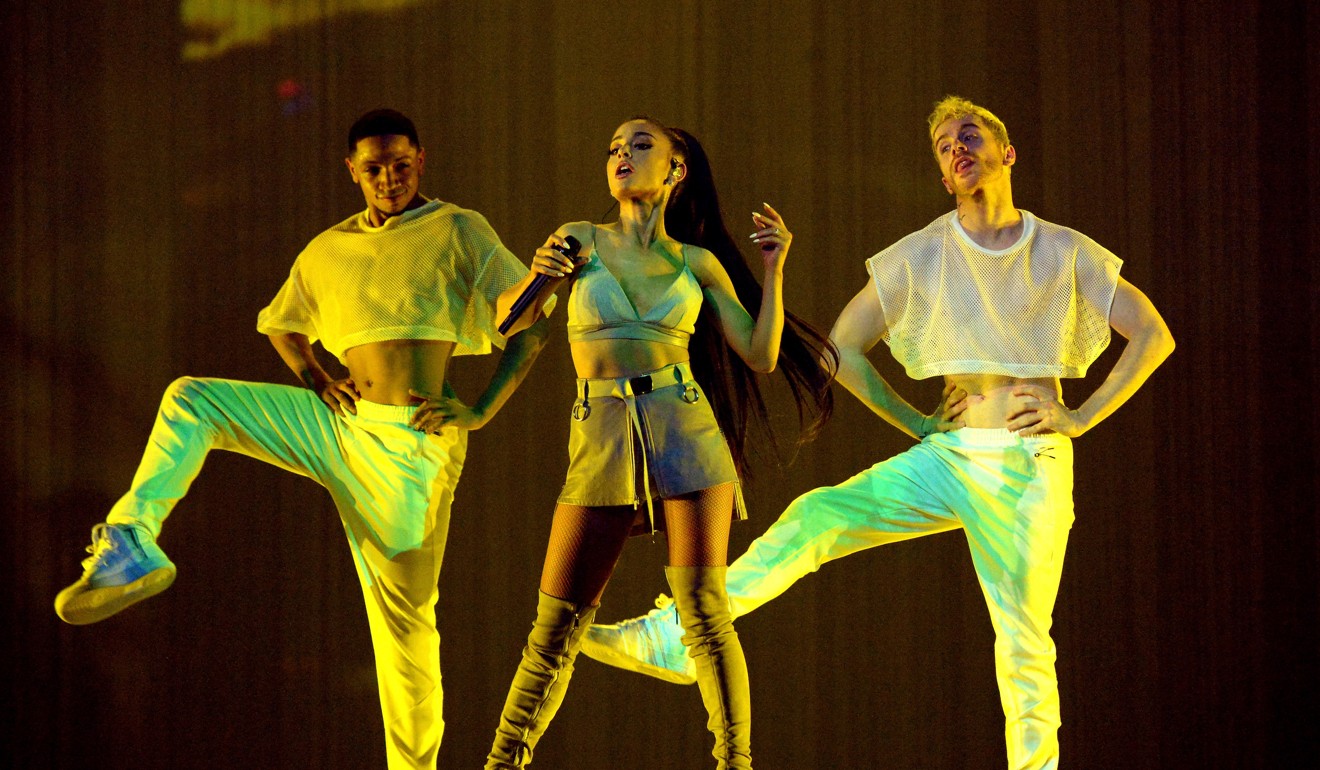 The first half of the concert was mostly songs from the third album, including another billboard hit Everyday, featuring Future rapping in a video, Bad Decisions and Knew Better.
Luckily, Grande's powerful voice was full on for the second half of the concert, which started with a performance of Side to Side on stationary bikes with her male dancers.
Each song was kept short and often jumped straight into another before the crowd had a chance to fully enjoy each one. The quick pace left fans rushed and wanting more.
Some of the songs' lyrics may be trite – "Focus on me" repeated eight times – but the pop diva belted the big hooks out with aplomb. Her impressive set of pipes was most notable in the fourth act when she sang Moonlight with the backing track on a much lower volume.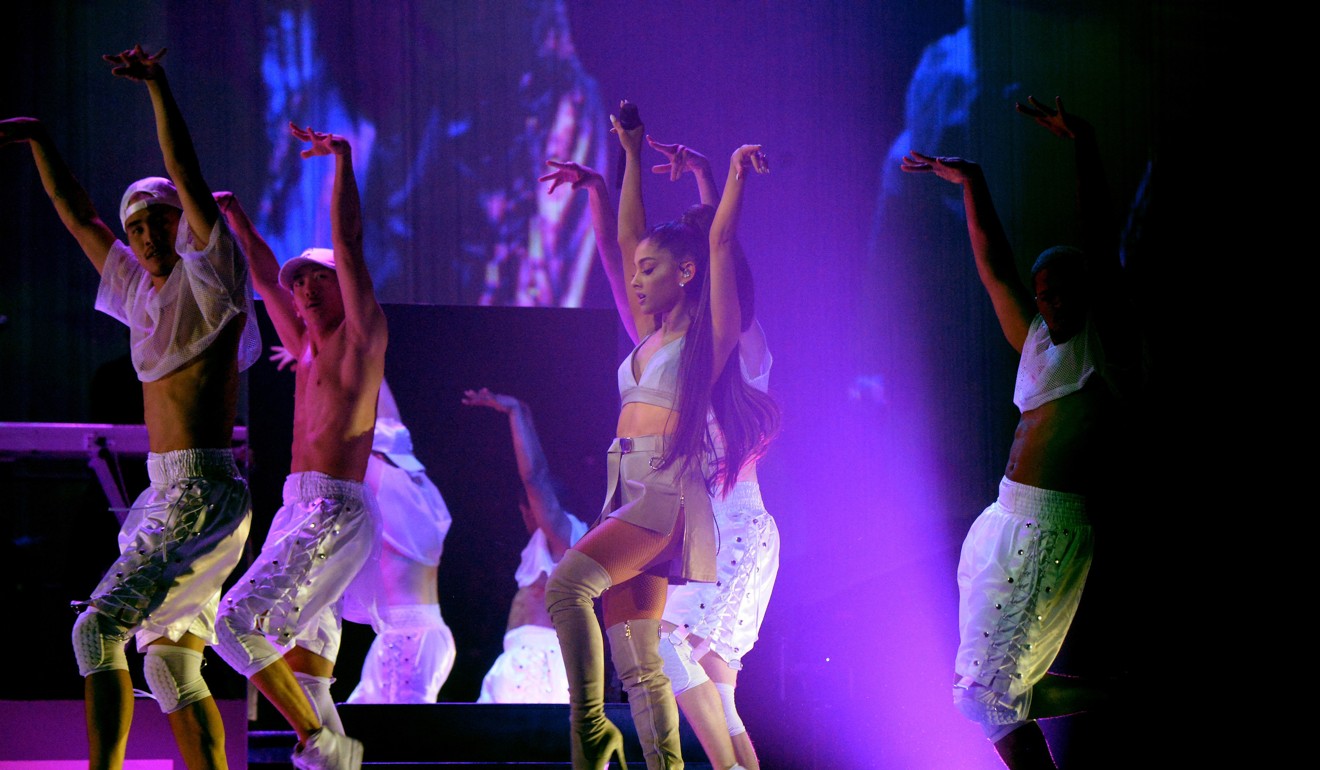 The climax of the concert was during Grande' most popular hits, such as Problem featuring Iggy Azalea and Break Free featuring Zedd, even though they were not part of this album. She also did an emotional rendition of Over the Rainbow, which she had performed at the One Love Manchester benefit concert after the suicide bombing. Perhaps because Hong Kong is the last stop of her tour, she teared up halfway through the song and had to stop to recompose herself.
A post shared by Ariana Grande (@arianagrande) on Sep 21, 2017 at 7:29am PDT
Grande closed the concert with Dangerous Woman. But Grande had rushed through each song so quickly that the concert was over within two hours, before 10pm and left some fans asking, "Is that it?"