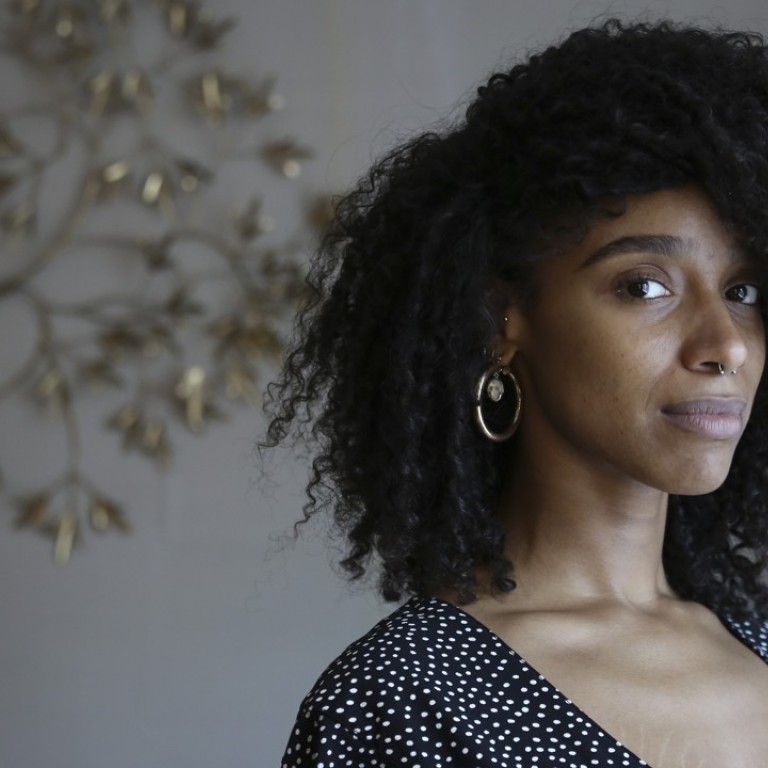 Playing with Prince, touring with Coldplay – singer Lianne La Havas talks about her influences and her Hong Kong debut
Late funk superstar's work ethic wowed her, while the 'perfect jazz' of Brazil she heard on tour with Coldplay infuses her new album, says Briton whose acoustic gig at MO Bar takes her back when it was 'just me and my guitar'
Lianne La Havas smells amazing. Arriving at our interview during her first visit to Hong Kong this week, the soul singer greets everyone in the room with a peck on the cheek and dishes out hugs at the end, leaving a sunny coconut-tinged perfume that lingers throughout the rest of the day.
"I would have shaken your hand, but my nails were drying," the big-haired British singer says with a laugh.
La Havas is preparing to play an acoustic set at MO Bar in The Landmark Mandarin Oriental, performing her best-loved hits, with a few new tunes from her forthcoming record thrown in.
"I've got some songs in the works for my third album. I'll see what comes out," the 28-year-old says. "I love acoustic gigs. I feel more exposed because it's just me, but that's where I started anyway: doing any open mic evening I could find, just me and my guitar. It kind of feels like me remembering myself," she says.
Perched on the sofa in one of the hotel's plush suites, La Havas, a seasoned traveller, wonders why she hadn't visited Hong Kong sooner. "Visiting Asia is like coming to the future. There's nowhere like it," she says, revealing her plan was to simply "eat dim sum and go for a stroll" before jetting away again on Wednesday.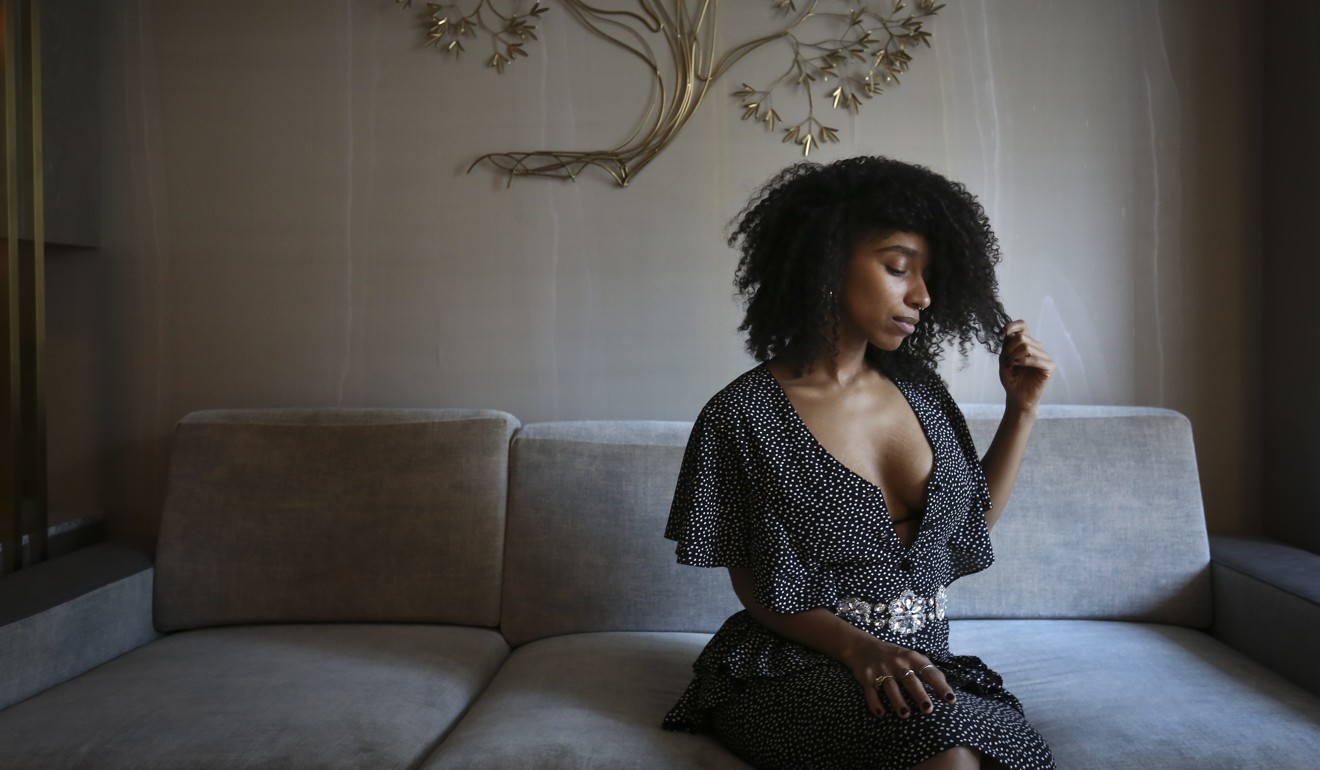 Born in London to a Greek father and Jamaican mother, La Havas began writing songs and playing guitar as a teenager, before singing backing vocals for eccentric pop soloist Paloma Faith and signing to Warner in 2010.
Two years later, her debut, Is Your Love Big Enough? was released to transatlantic acclaim, winning the iTunes album of the year award and a shortlisting for the prestigious British Mercury Prize.
Just four days before La Havas' debut Hong Kong performance, it was announced that soul musician Sampha was this year's Mercury Prize winner for his album Process. It was the third time La Havas had featured on the panel of judges, which included critics, industry experts and more artists than ever before.
"Obviously, you have your favourites and you want to see them do well, but you don't want it to be biased and you have to give a balanced view. But a good man won, so I'm happy," she says. "It was very eclectic and interesting this year. I was pleasantly surprised by the list." Then she pauses and takes a breath.
"I'm just going to say it," she says. "There's a few people I feel missed out on being on the list. I was so excited about their albums. One is Danai Moore, a singer-songwriter from London; Little Simz is an amazing rapper, been going for years, steadily blossoming like a flower. And a band called Childhood from south London. Also, Dizzee Rascal. He's always been amazing and I love his current album. I wanted to see it on the list so badly."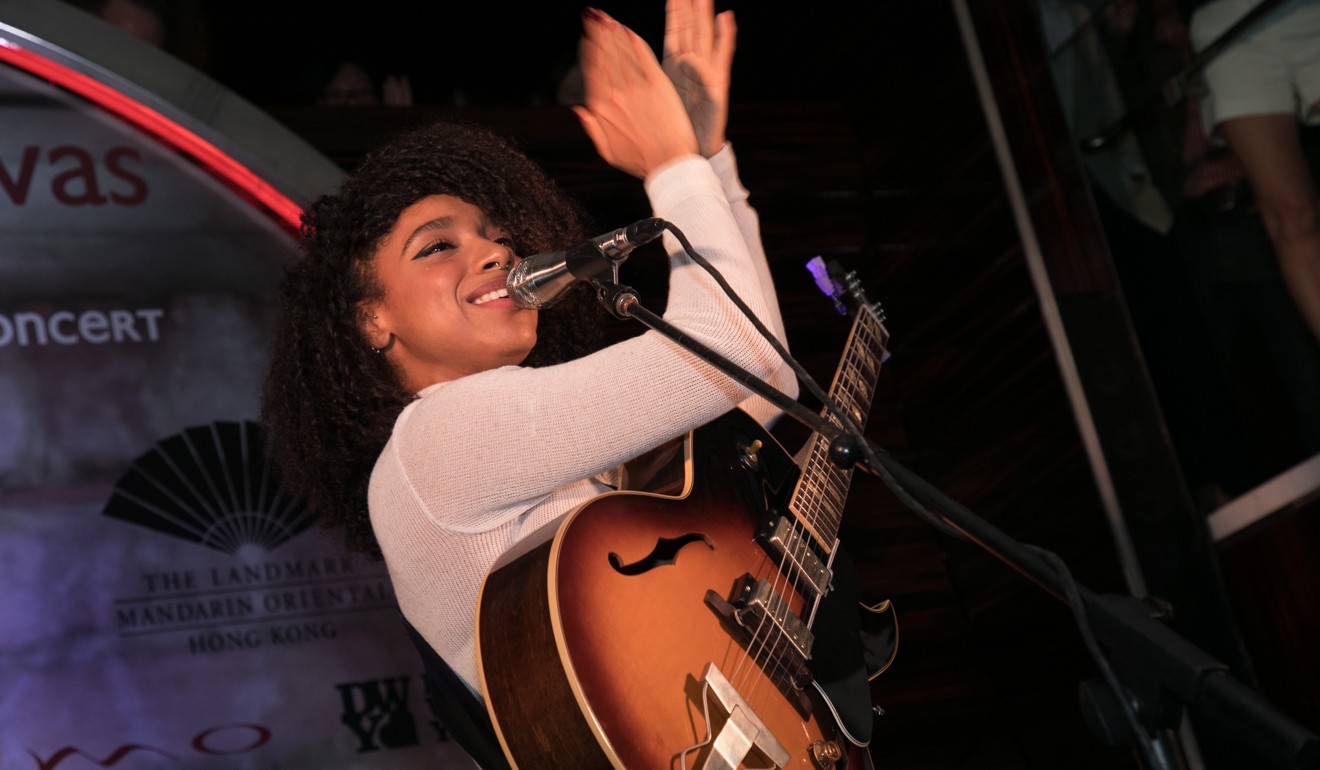 A desire to elevate and champion other acts on the scene may stem from La Havas' collaboration with funk superstar Prince, who, in 2014, forged a bond with the young singer when he performed a gig and held a press conference in her London living room. Later, La Havas contributed vocals to four songs on Prince's 37th studio album,
Art Official Age
. The lasting impact of the prolific legend, who died in 2016, is a desire to work hard and support others, La Havas says.
"He worked so hard, he was always doing something with music or something creative – keeping his mind active, discovering new music, reaching out to new musicians. I don't know who else does that. I can't think of anyone else in recent years who has been actively seeking to make a family of new, exciting musicians like he did. There is no one I would compare to him."
The follow-up to her previous album, 2015's Blood, is still in the "exploratory stage", with a tentative release set for 2018 – "if it takes longer for it to be perfect, then it'll take longer". While the rhythms on Blood were inspired by a trip La Havas took to the Caribbean with her mother, her next record will look south, to the teeming musical oases she discovered in Brazil. The singer spent time in Sao Paulo and Rio de Janeiro while supporting Coldplay on tour and fell in love with the country's energy and vibrant sounds that filled the air and the streets wherever she walked.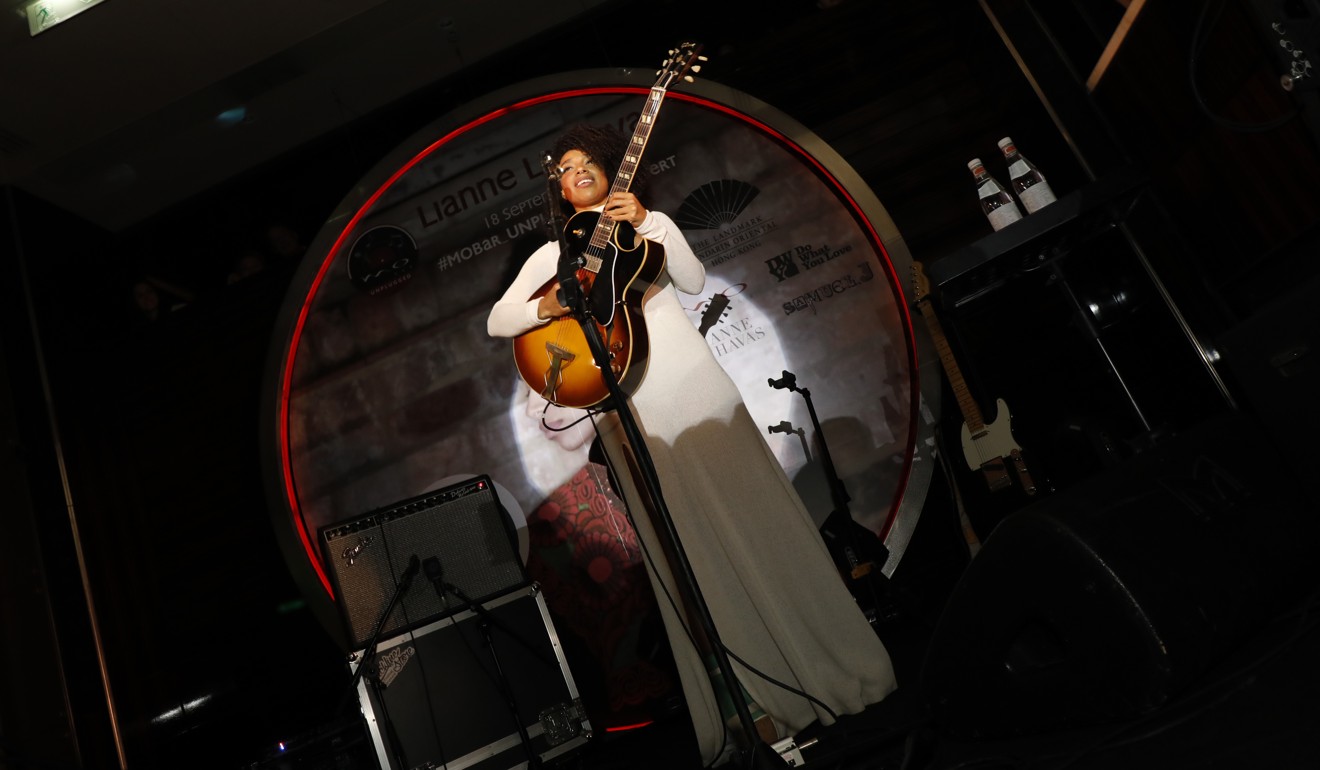 "Brazilian music is the most pleasing, perfect jazz that I've ever heard. I'm a big fan of a lot of the singers, like Elza Soares, Astrud Gilberto, Joao Gilberto, Caetano Veloso, there's loads. It's the most soothing music I know. I can put it on all day every day and never be tired of it. So I want to somehow capture what it is about it that makes it perfect for any time."
Wherever she is, La Havas is always on the lookout for lyrical inspiration, but needs to shut herself away from the world to bring songs to life on her guitar. "I like to just go to the studio for two or three days at a time and do as much as I can, then step away from it for a second, look at it all, then go back. I write on the guitar and learn a lot of stuff by ear – make my hands do what my ears want to hear."
London will always be home for La Havas, who still struggles with identity in some ways. "I've always wondered, how do you be yourself in this world of lots of influences and media trying to tell you what to be, do, wear and smell like? How do you know what's you? You have to put everything aside, try to block out any unnecessariness."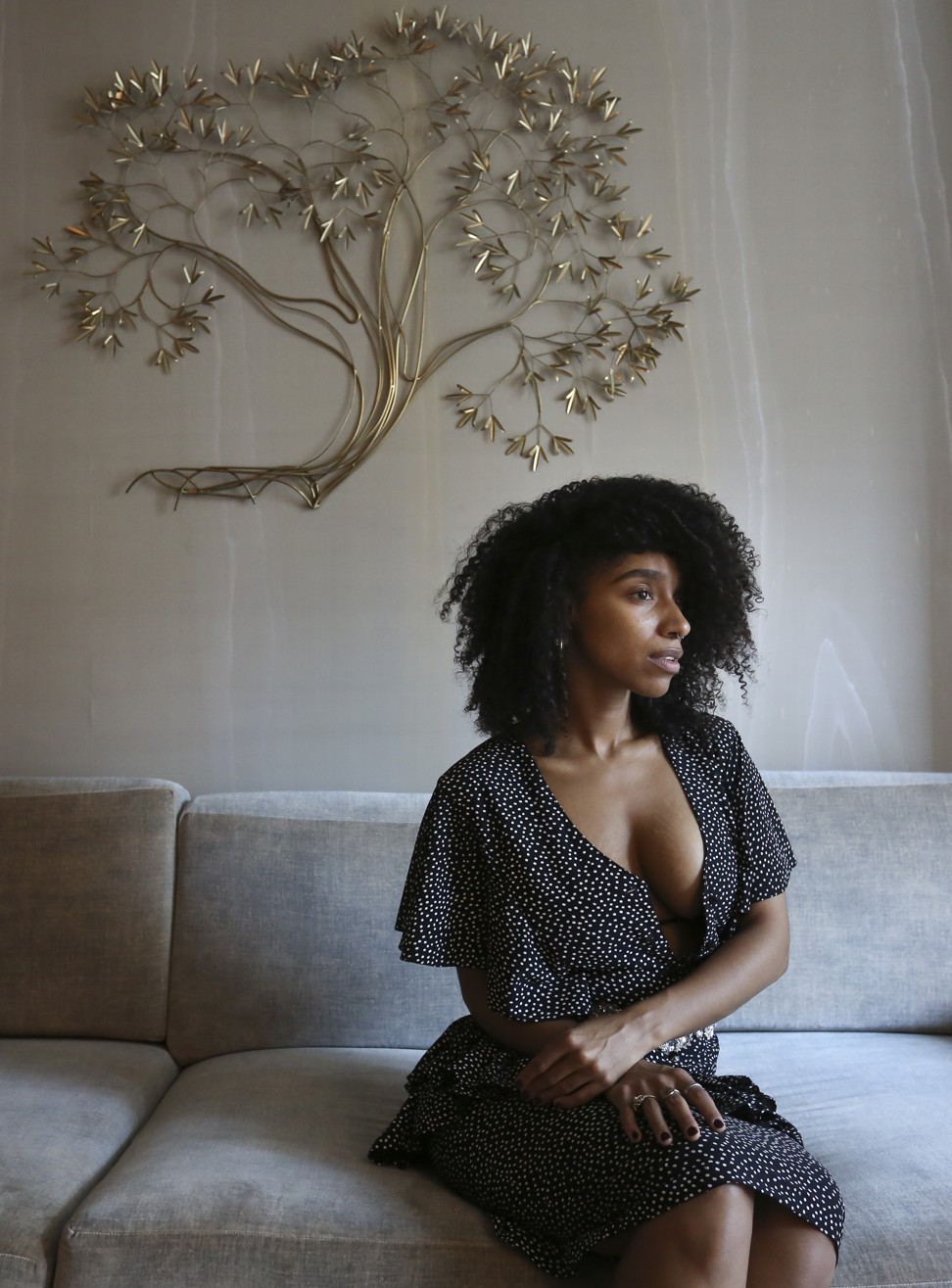 Hearing one of the most distinctive British artists to have emerged in the past decade wondering how to be herself is testament to her sincerity and openness, as well as how vulnerable she allows herself to feel during her writing process. And when she's done working it out, we'll all know.
"Writing Blood, it felt like I was experimenting, and finding out what I really like and how I like to work and where I feel most comfortable. Doing this album, I feel like that's happening even more. Hopefully it'll be an even more realised version of what I think I am ... though I don't know what I am," she says with another laugh, before adding, with a quiet confidence: "Whatever I am is going to be this."