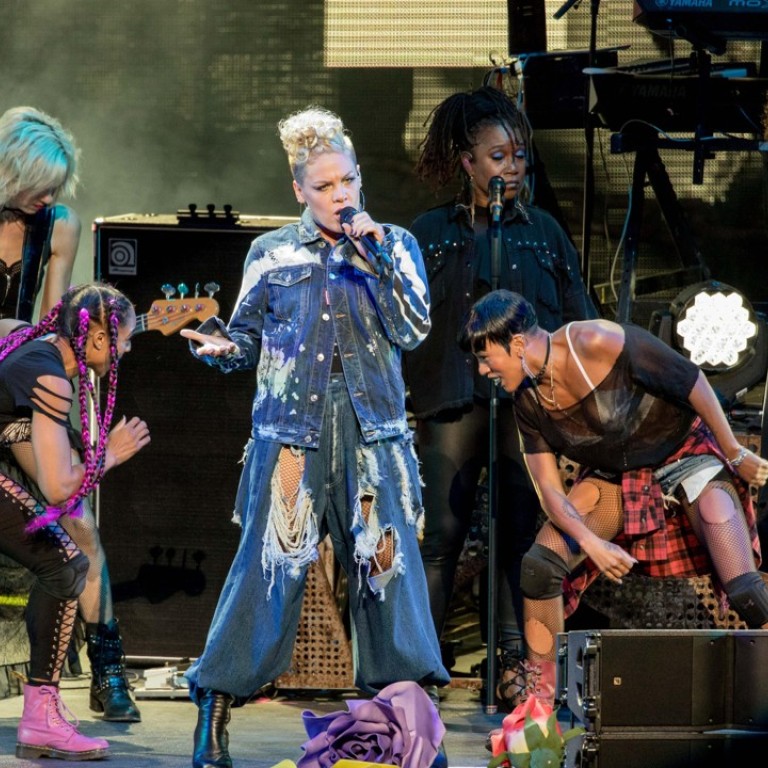 Q&A with Pink: pop star on her new album, celebrity feuds and her connection to her daughter
Pink talks about her seventh studio album, Beautiful Trauma, getting caught up in the Katy Perry/Taylor Swift feud, how she's inspired by 'real' artists, and how she is not afraid to speak her mind about important issues
Standing in her cheerfully cluttered kitchen, the pop star has just finished a lengthy television shoot at her home north of Los Angeles and is now overseeing dinner for her nine-month-old son, Jameson.
In the living room, Pink's six-year-old daughter, Willow – the subject of a moving speech her mother gave at August's MTV Video Music Awards about stifling beauty standards – is practising cartwheels loudly as her father, Carey Hart, prepares to take her for a motorcycle ride.
"Don't be home too late," Pink tells Hart, a retired motocross racer. "School tomorrow."
It has been a long day, and it isn't over yet.
"Cheers," the singer says, turning to me with a weary grin. Then she clinks her bottle against mine and takes a restorative gulp.
Pink, 38, is accustomed to hanging in there – and to doing more than one thing at a time.
Born Alecia Moore in a blue-collar borough of Doylestown in Pennsylvania, she released her seventh solo studio album, Beautiful Trauma, on Friday, 17 years after she first made the top 10 with her debut single, There You Go.
Since then she's consistently racked up hits (including the No 1 smashes So What and Raise Your Glass) as her music has evolved from quick-stepping R&B to guitar-fuelled pop to lung-busting power ballads like Just Give Me a Reason.
Pink's singing isn't merely a technical achievement; its emotion also gives her records a welcome timeless quality. At a moment when many of her peers seem preoccupied with chasing the latest sonic trend, she's clinging to an old-fashioned idea of what a great pop song should deliver.
Which doesn't mean she hasn't been "terrified" to get back in the game.
Q. What's scary about putting out an album? You've done it plenty of times.
A. I have two kids – I have a baby. And it's so different now. I'm not inclined toward drama and feuds and sound bites. But I almost got caught up in it. I was doing radio in London, and we played this game called "Pink Fast." They're like, "Team Katy or Team Taylor?" And I said, "Either way, I can't win – but Taylor?" And I should've just kept my mouth shut, because I don't believe that. I don't care. But I felt rushed, and I didn't know what to do. And I paid for it, because the next day: "Pink is Team Taylor".
Q. Does the climate surprise you?
A. It surprises me how snarky it's become. There were always these feuds between rock stars – I mean, if you like Oasis, there's always a feud. But it's got pretty bad. And we're giving our power away by playing up to it.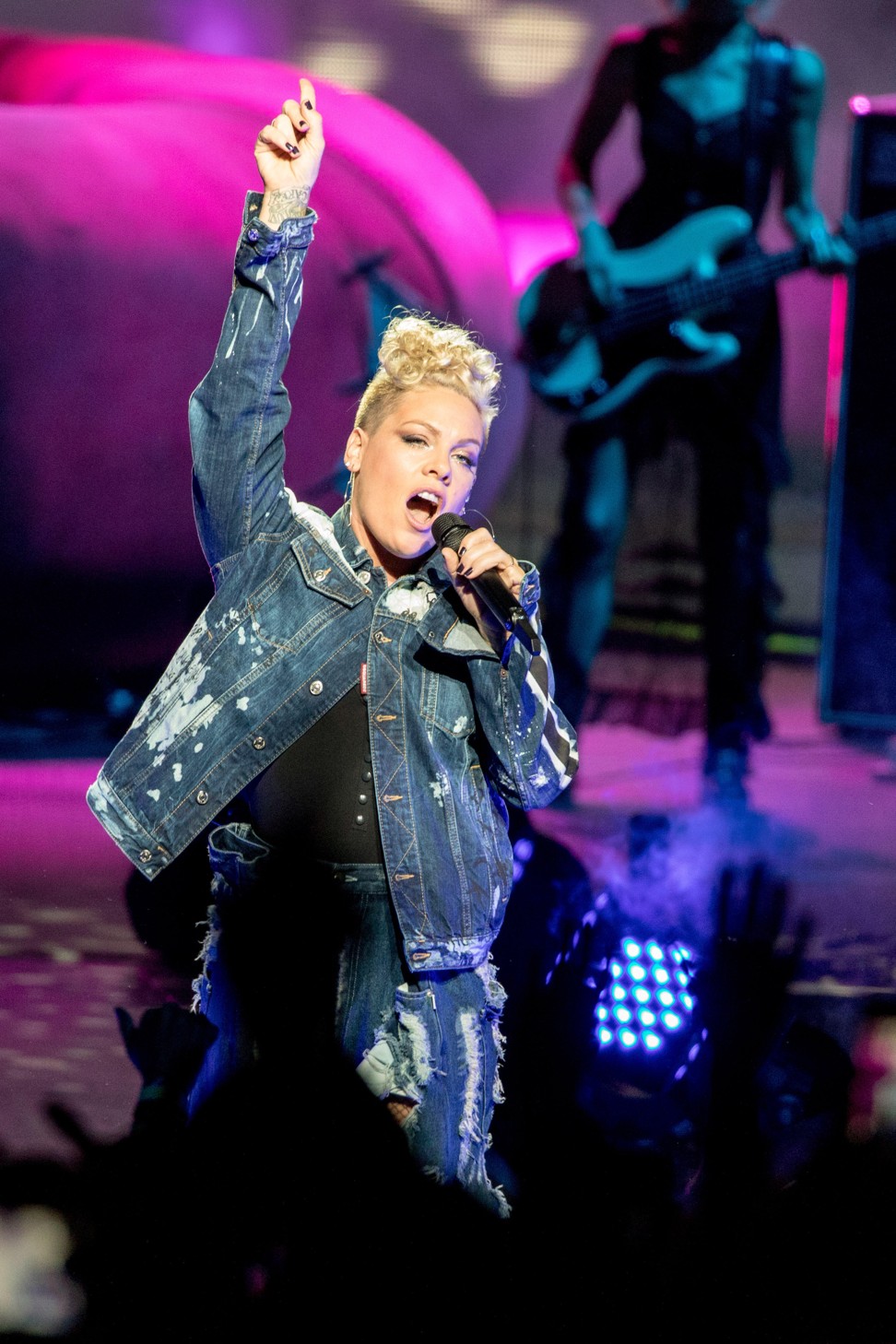 Q. It's become the main way to stay in the conversation.
A. I can't base my self-worth on this stuff because it's silly. I've chased that carrot my whole life. I wanted to get the hell out of Doylestown and get to Venice Beach and get discovered and change the world. But I'm going off a thing that died at Woodstock. My model was the model my dad gave me, which was Steven Tyler singing Dream On and Janis Joplin and Jimi Hendrix, and this thing where everybody hangs out together and has bonfires every night, and somebody gets lit on fire but they're OK. That's what I'm buying into.
Q. Do you see new things to get excited about?
A. Real moments like Kendrick Lamar's performance [at the VMAs] – people that are still out there, still really kicking ass and doing it from an authentic place. That's super-inspiring to me. I walked into that night feeling a little bit like an outsider as always. But I did my performance and I said something to my daughter, and I felt really good about that because it was an authentic mom moment for me.
Q. That speech touched a lot of people.
A. It did. I got a lot of cool Twitters from mamas. Willow and I have a really good connection. I tell her very honestly about my life, and she listens.
Q. Do you still prejudge people?
A. I prejudge certain types – like maybe at this point certain Republicans that I haven't met that I feel like I understand and don't really want to meet. But even those – I mean, my dad's a 72-year-old Republican white man from Pennsylvania. So I'd have to hate him too, and I don't – I love him. I think he's a fascinating man who's grown into some of his opinions, which are surprising.
Q. Are you ever hesitant to express your opinions on big issues? The Team Taylor thing shows how everything you say is scrutinised.
A. If I take action, I mean it, and I will take the consequences that come with that, celebrity or not. My husband would rather separate things. But I come from a military family. I pay taxes. I vote in every election. I educate myself on what's going on all over the world. So why shouldn't I have an opinion? Just because I sing?