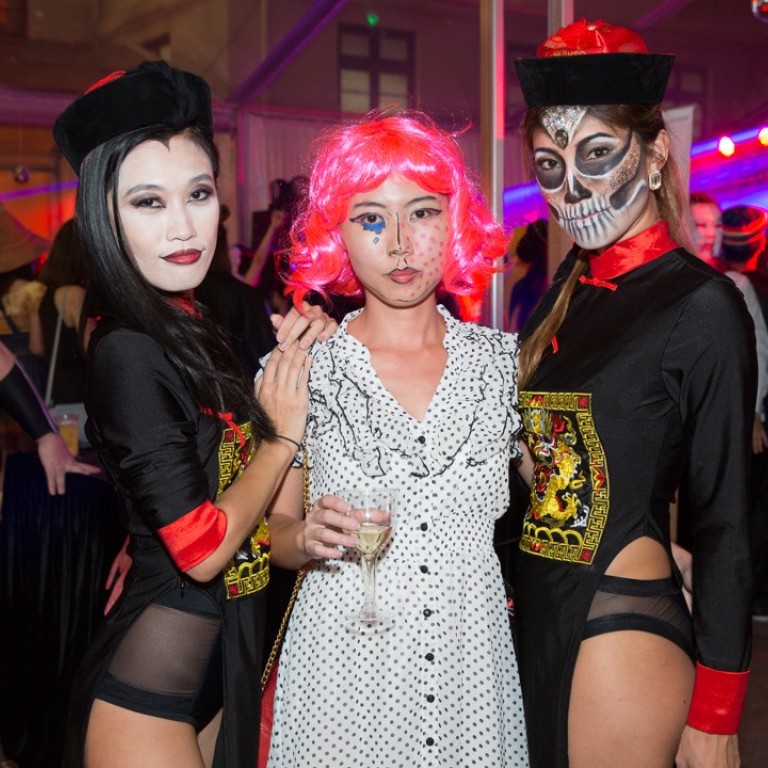 Seven of the best Hong Kong Halloween parties: Dead Not Alive, a masked ball, tribal terror
From a nightmare on the Genting Dream cruise ship to a free LGBTI-friendly do, from Potato Head's Indonesian tribal scare fest to DJ/violinist Olivia Dawn at Zuma, and not forgetting the 10th edition of Dead Not Alive, we have it all
Ah, Halloween – the celebration that somehow evolved from an ancient Celtic harvest festival into an excuse to dress up like a schoolgirl and end up comatose in Lan Kwai Fong.
Regardless of how we got here, and regardless of whether you approve of an Asian city celebrating what is now a quintessentially American event with such gusto, it's one of the biggest nights out you can have in Hong Kong.
And looking at the number of events scheduled for this month, Halloween this year is shaping up to be one of the biggest yet. Here are our picks of this year's Halloween events.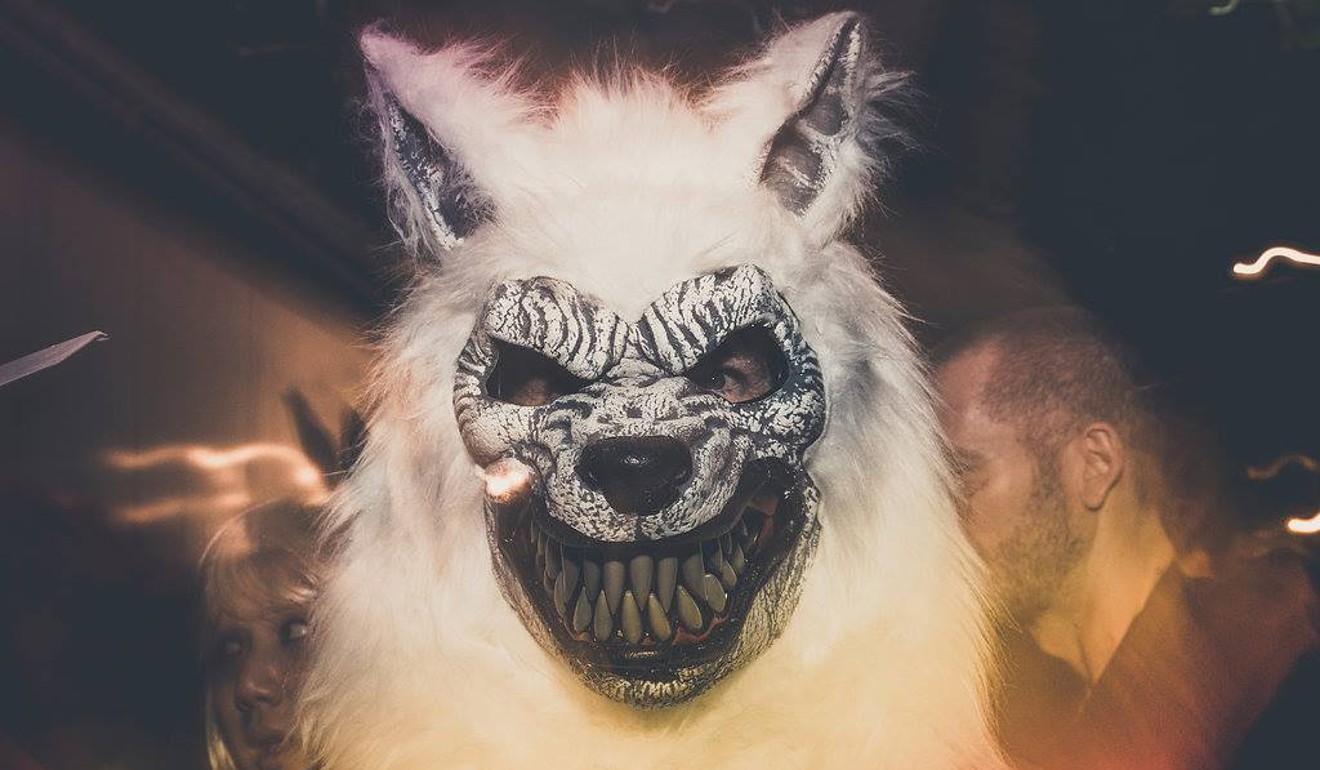 Duddell's Halloween: Annual Masked Ball
The annual meeting of the fictitious Royal Society of Explorers and Anthropologists at Duddell's is becoming one of Hong Kong's most exclusive Halloween parties. Don your mask, mingle with fellow
wild wanderers and enigmatic explorers (most likely a celeb or two), and discuss your "recent findings in social, cultural and biological study". Whatever that means.
Oct 28, 10pm, Duddell's, 3/F Shanghai Tang Mansion, 1 Duddell St, Central, HK$250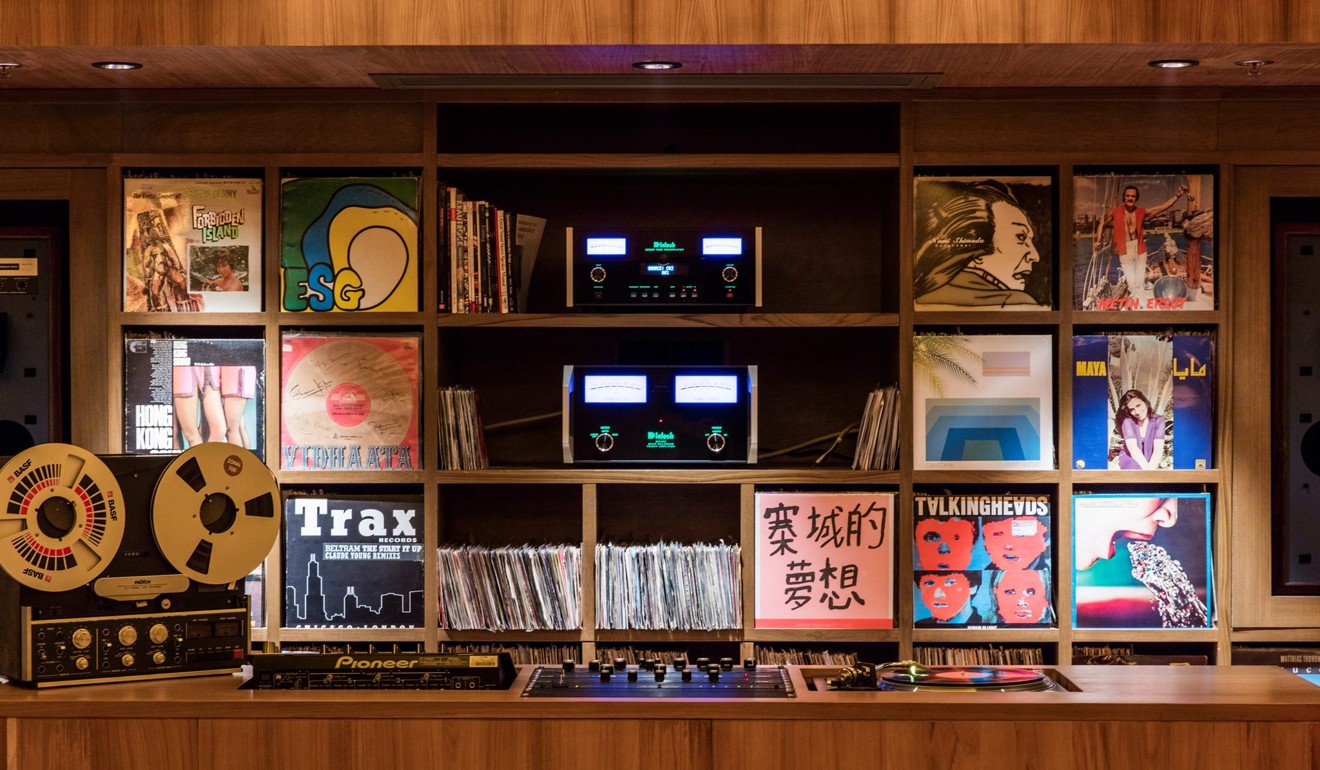 Serie Noir: The Dark Side of the Indonesian Tropics
This Halloween event that draws upon "the sinister underbelly of Indonesia's remote island tribes" is definitely a first for Hong Kong. At Potato Head Hong Kong, music director Johnny Hiller will be dropping everything from haunting Balinese gamelan sounds and jungle drums to Italian horror film soundtracks.
Oct 27, 9pm, Music Room, Potato Head Hong Kong, 100 Third St, Sai Ying Pun, HK$200 (advance, Ticketflap), HK$300 (door)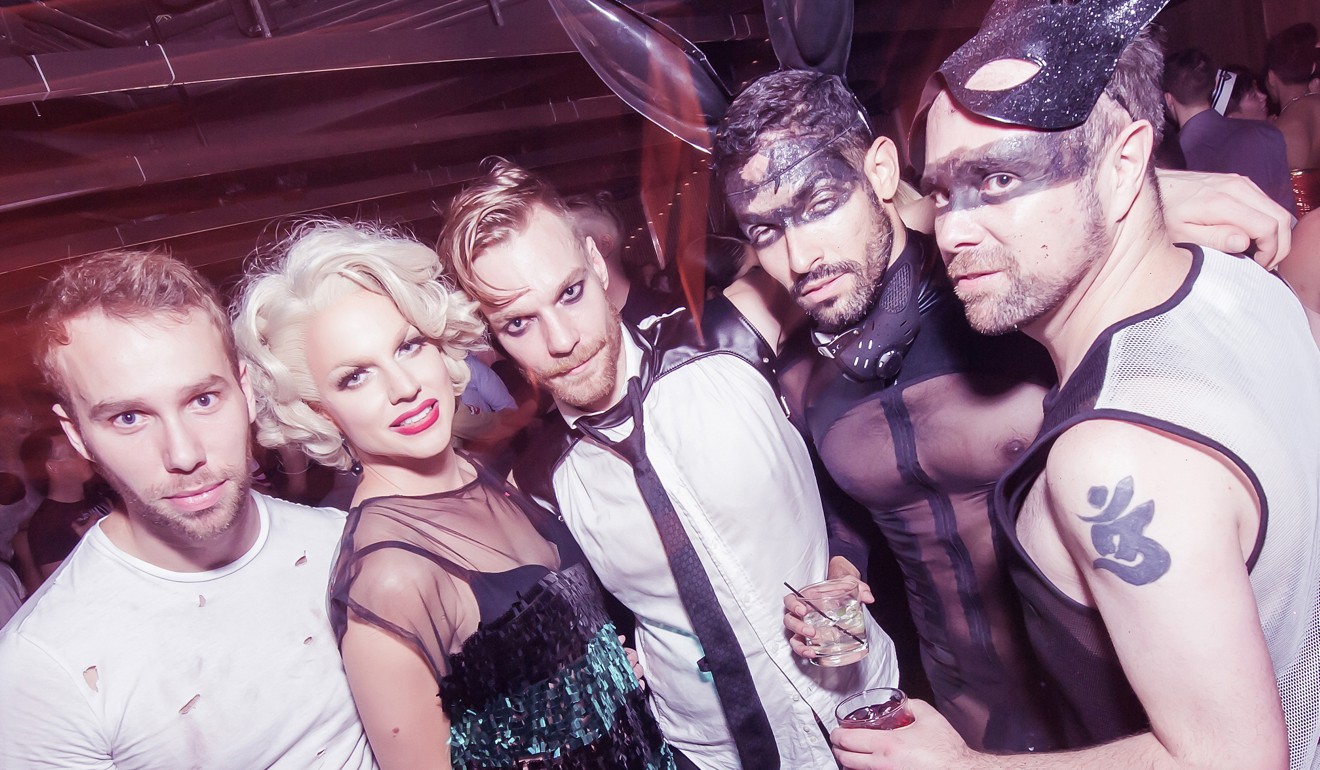 Behind Halloween
During the past two years, Behind has quickly become Hong Kong's coolest LGBTI-friendly club night by ditching the gay party stereotypes (no Lady Gaga, for example) and adopting a modern music policy. Last year's Behind Halloween was a riot and this year's instalment promises to be equally outrageous – regardless of your orientation.
Oct 28, 9pm, Foxglove, 18 Ice House St, Central, free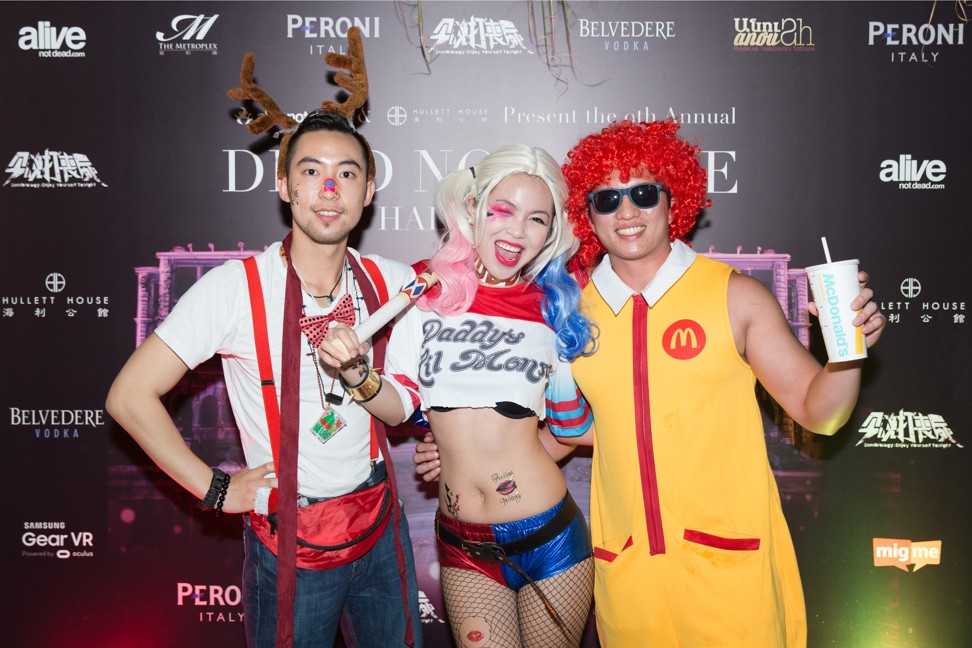 Celebrating its 10th instalment this year is the Dead Not Alive bash, for many years the hottest Halloween ticket in town.
As usual, costumes are mandatory, and you'll be rubbing shoulders on the Armani/Privé terrace with stars from the film and pop worlds during performances by eight DJs and Hong Kong's home-grown hip-hop heroes, 24 Herbs.
Oct 28, 10pm, Armani/Prive, 2/F Chater House, 8 Connaught Rd, Central, from HK$500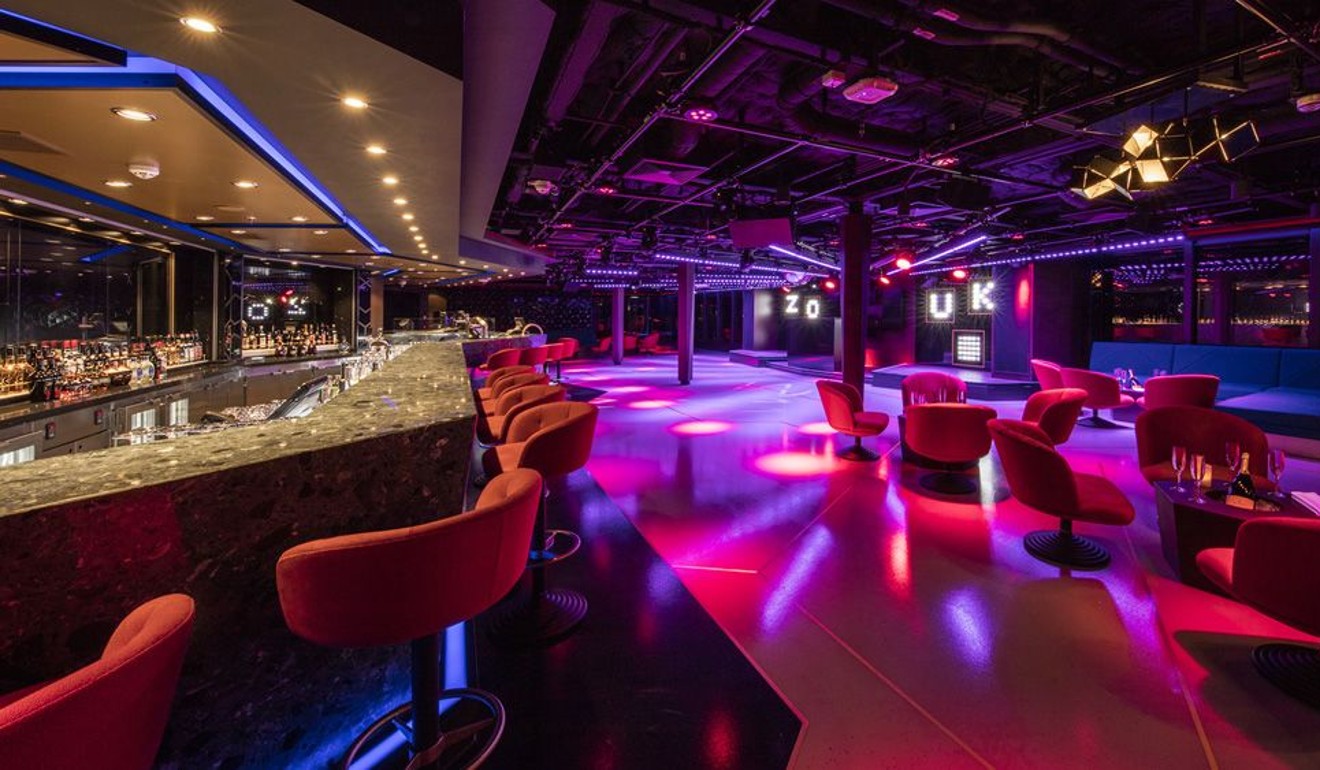 Halloween On The High Seas
A branch of Singapore's famed Zouk club is now located aboard the luxury cruise liner the Genting Dream, which this weekend will set sail from Hong Kong for a three-day, two-night Halloween cruise. The Halloween On The High Seas event will feature performances from EDM DJs Big Joe and Karlie, foam parties, unlimited dining, and free use of ship facilities such as water slides and the basketball court.
Oct 20-22 (ship departs Ocean Terminal 9pm on Oct 20), from HK$1,513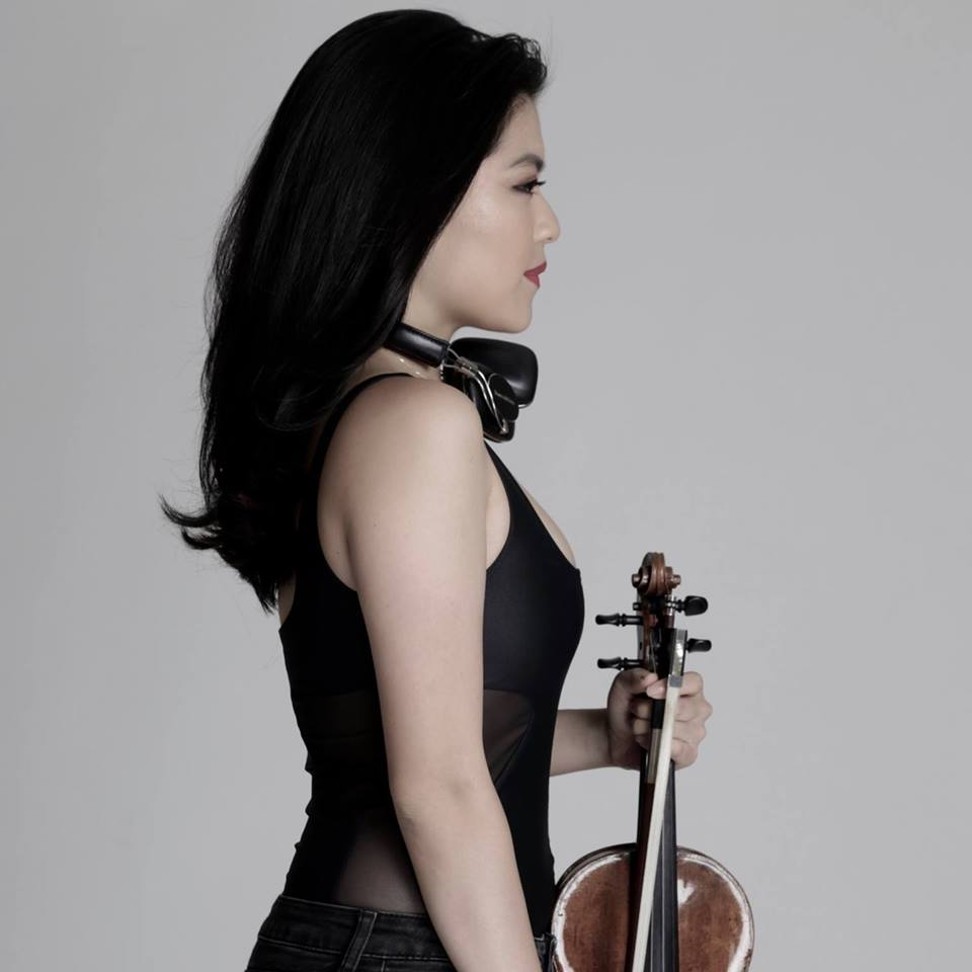 Yelloween feat. DJ/Violinist Olivia Dawn and Adrien Callier
DJ/violinist Olivia Dawn has become a unique fixture on Hong Kong's nightlife scene, dropping epic violin solos over deep, euphoric dance music. This Halloween, she'll be behind the decks with her bow at Zuma alongside DJ Adrien Callier (from Zuma Dubai). To help you get into the Halloween spirit, there will be make-up artists be on hand as well as a free-flow bar.
Oct 31, 9.30pm, Zuma Hong Kong, Landmark, 15 Queen's Rd Central, HK$480 (advance), HK$550 (door)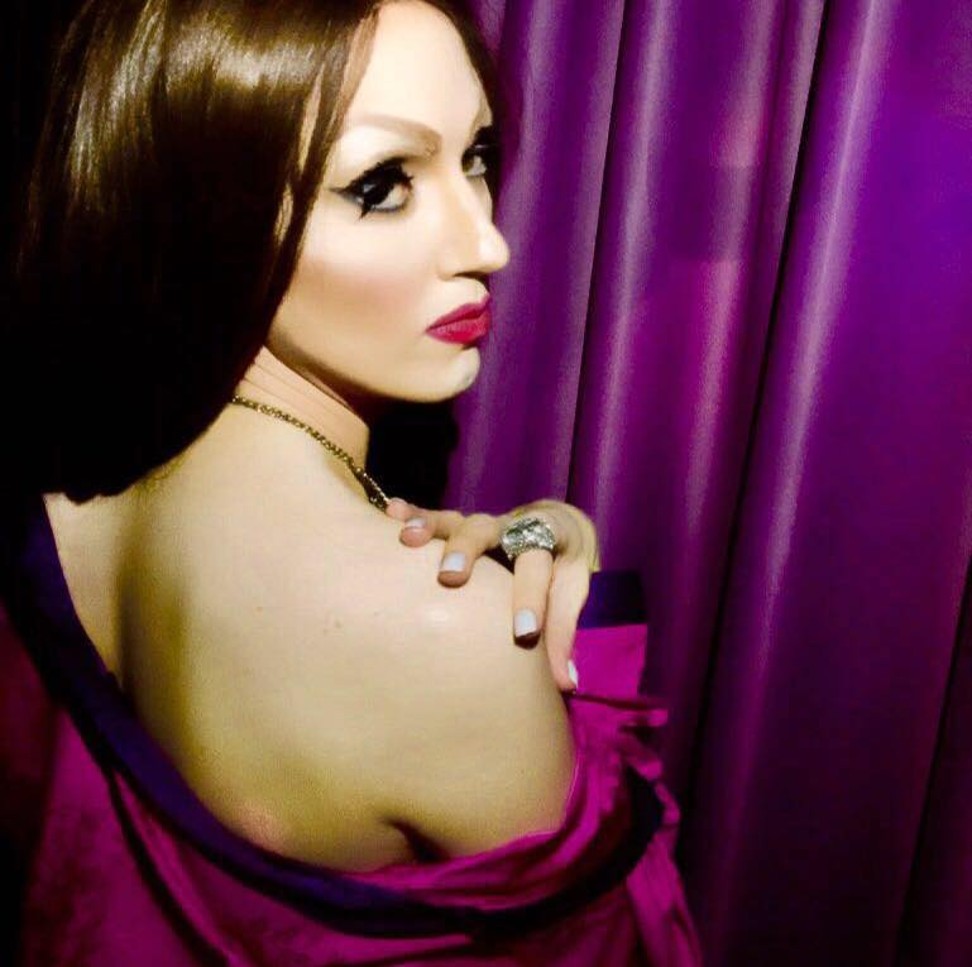 Seven Deadly Sins: Halloween with Mrs. Pound
Hidden Sheung Wan speakeasy Mrs. Pound has put the call out this Halloween for "vain, wrathful, avaricious, lustful, envious, slothful and gluttonous dolls". Local drag queen Cleo Moans will be presiding over this evening of free-flow drinks, and the kitchen will be offering all the hungry ghosts a selection of 15 new tapas-style dishes.
Oct 28, 9pm, G/F Ming Fat House, 6 Pound Lane, Sheung Wan, HK$380
This article appeared in the South China Morning Post print edition as: City a ghoul's paradise for party lovers