Music
Get more with myNEWS
A personalised news feed of stories that matter to you
Learn more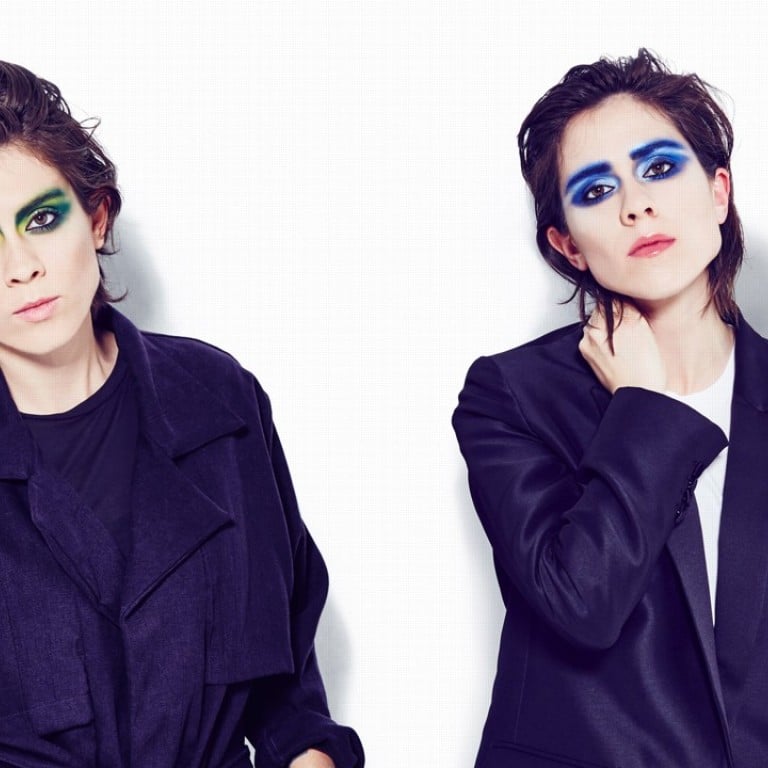 Tegan and Sara channel LGBTQ power with The Con X: Covers, new covers album whose proceeds will help gay women
Featuring artists including Cyndi Lauper and Ryan Adams, proceeds from the album will go to the Tegan and Sara Foundation, which focuses on
funding education and health care for gay women and girls
Coping with grief and relationship turmoil, Canadian sisters Tegan and Sara entered a studio a decade ago and recorded the album that would become a stealthy landmark in LGBTQ culture.
The Con, the Calgary-born identical twins' fifth album, wasn't their first to achieve some measure of success – and they later found a mainstream audience, and went on tour with Katy Perry.
But with its emotional directness and a style that wove together folk rock and synth pop, The Con struck a chord, especially among young gay women who enthusiastically packed Tegan and Sara's concerts. And there have been a lot of concerts, including two in Hong Kong – Clockenflap in 2013 and a solo show at Kitec last year.
To mark the 10th anniversary of its release, Tegan and Sara released a collection of covers from The Con, from artists influenced by the band and established stars including Cyndi Lauper.
Proceeds from The Con X: Covers will support the new Tegan and Sara Foundation, set up by the duo to champion LGBTQ rights – but geared toward women and girls.
"So many people in our audiences identify somewhere on the LGBTQ spectrum and, in some ways, it can feel like preaching to the converted," Sara Quin says.
"But I think what maybe is lost sometimes is how much power we have as a group, and financially how little of the fundraising money that comes in for queer people is actually going to women and girls."
The foundation will focus on areas where the sisters feel gay women have specific needs – health care, education and political advocacy.
Amid strides in LGBTQ rights in the Western world over the past decade, Sara says there remains a gender double standard.
A growing number of openly gay young stars have built successful careers – she mentions English balladeer Sam Smith, experimental R&B singer Frank Ocean and YouTube sensation Troye Sivan – but they have overwhelmingly been men.
"I think men are obviously sometimes more physically at risk and more targeted than women. But in mainstream movies, television and art and music, I think queer men are more embraced and have had more success," she says.
"Maybe it's not even about sexuality but about gender roles and what is accepted and what is celebrated, socially and culturally. But I think for queer women, it is still very challenging – and for trans people it's even more challenging."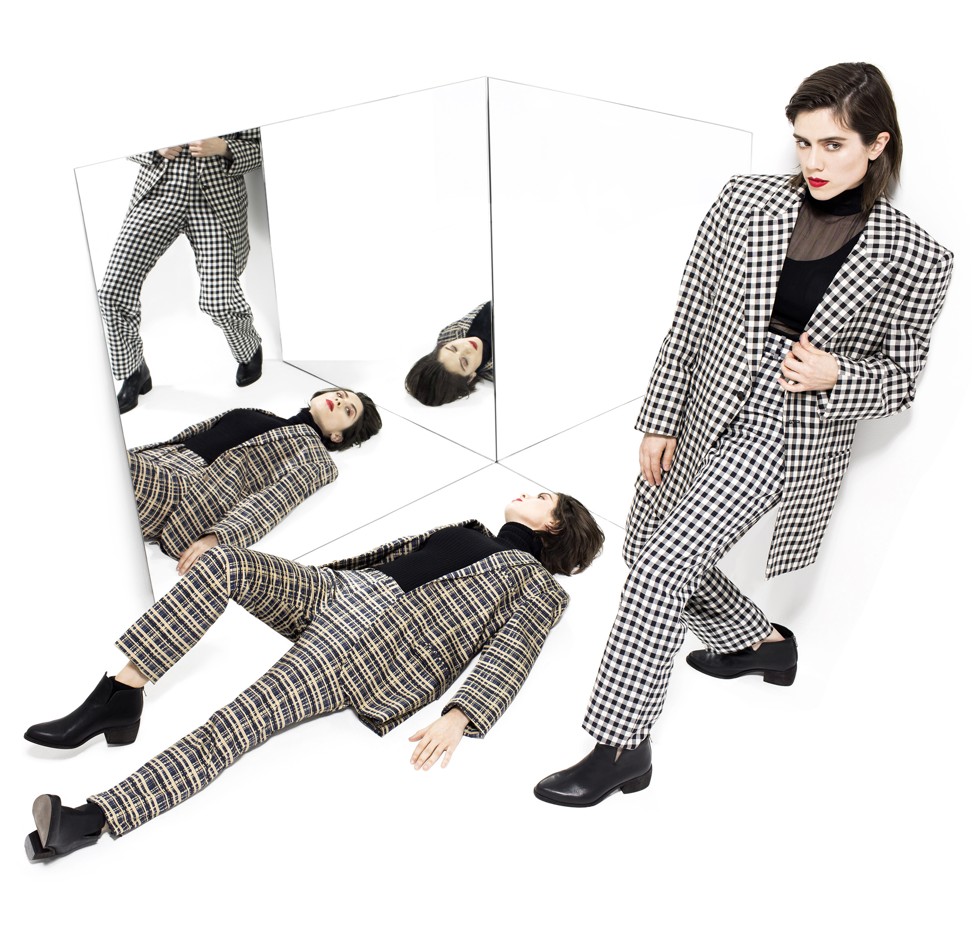 When they recorded
The Con
in Portland, Oregon, with Death Cab for Cutie guitarist Chris Walla, the sisters were mourning the death of their grandmother as well as a close mentor. The sisters, then 26, were also facing relationship troubles and for the first time dealing with fruits of fame, such as handling staff.
"There was that naivety – that life is really hard but things will go back to normal. But we all know that doesn't happen," Sara says. "Once you're an adult, you just have to cope and learn how to deal with it. People get sick, people die and jobs are stressful."
The sisters selected the artists who recorded songs for the collection, but gave them no guidance.
Back in Your Head, a tale of longing that is perhaps the album's most recognisable tune, is covered twice – by rocker Ryan Adams, who builds on the charging nature of the original, and Lauper, who reinterprets it as wistful pop.
Sara, without volunteering examples, says she believes that some covers were better than the originals.
Tegan and Sara recently played The Meadows festival in New York and will tour North America to support The Con X: Covers.
Sara says the duo have heard from younger fans who wished they had been around the first time.
They still did not feel welcomed by the indie rock or other scenes – but the isolation had benefits.
"I don't know if it's because we're gay, or because we're women, or because we're not, like, 'hot babes' – we have lopsided haircuts and we're wearing hoodies and sweatshirts – but it felt like we were marginalised for some reason," she says.
"I think in a weird way that allowed us to have something unique. Our career has been very different than a lot of other people's, even though it's been very challenging."