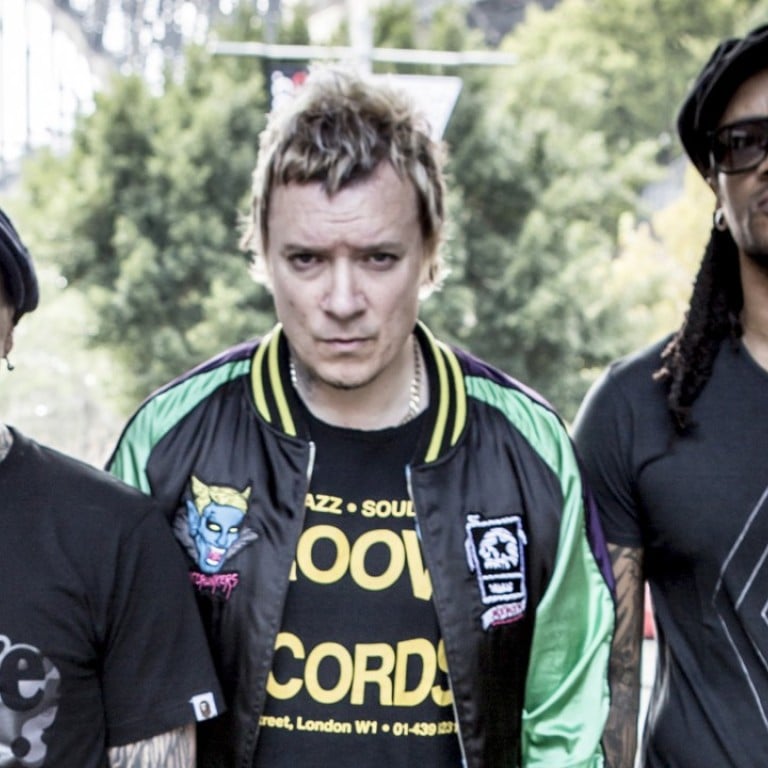 Liam Howlett of The Prodigy on 'fake controversy', the band's fired-up frontman Flint and new 'old' album ahead of Clockenflap
British techno-punk survivors headline Saturday night at this month's Hong Kong festival, and Liam Howlett says it is playing live that keeps the band going – though a new album is on the cards in 2018
When The Prodigy headline the Saturday night of this year's Clockenflap festival, expect no less than an assault on the senses.
The British techno-punks have, over the past three decades, turned rave into a shock-and-awe spectacle, repackaging dance music as an aural weapon, firing off beat-seeking missiles in performances that aren't so much shows as military campaigns. They are destined to be the most explosive band ever to hit the Clockenflap stage.
The outfit are a well-drilled, tattooed, musical war machine, wielding ghoulish make-up and punk attitude, and have fought off all challengers to their position as Britain's biggest musical attraction. From the Happy Mondays to Blur, the Chemical Brothers to the Oasis brothers, all have lacked the firepower or the determination to outgun The Prodigy.
"We're not exactly quiet and shy – just look at us," the band's commander in chief, Liam Howlett, says in an exclusive interview with the South China Morning Post. "We didn't want to be pop stars on TV like other bands did. We hardly ever did any TV because we want people to come to the show and see it in real time.
"And we always respected the underground culture we came from," says the DJ, keyboardist and production whiz, who has led his band into battle from the front since getting together with mates Keith Flint, Maxim Reality and Leroy Thornhill in Essex, eastern England, in the late 1980s.
It's from the underground that The Prodigy have waged a guerilla war against mainstream pop.
They revel in the take-no-prisoners attitude that has made the gritty English county both feared and revered. It's also an attitude that protected them from the volatility to come: in a career as tempestuous as it has been successful, Howlett's band has had to fight for every inch – against censors, moral crusaders and even the police.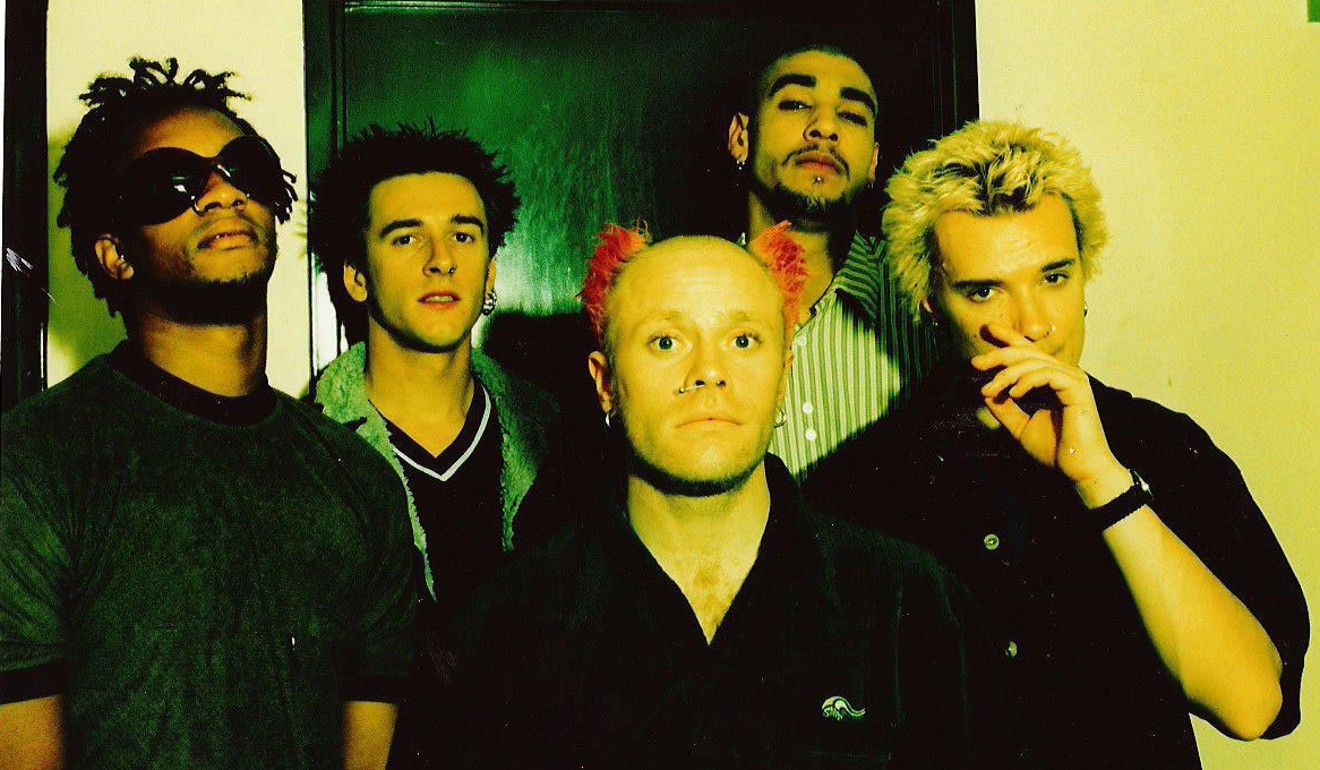 From day one, The Prodigy made no bones about their musical vision – it would be hedonistic, loud and defiant. Political only in the sense that the band wanted total personal freedom to pursue their own ambitions, they found a battalion of followers in the ecstasy-driven rave scene that bred them.
Predictably, they ran into controversy almost from day one.
Their 1991 debut single Charly, an earworm acid house thumper that sampled a British children's TV show, was vilified for glorifying cocaine use (helping it reach No 3 in the UK charts in the process). Two years later, the authority-baiting Their Law was damned as a call to arms against the then Tory government's Criminal Justice Act amendment that banned raves.
From outrage over the Tarantino-like sex-drugs-and-violence video for Smack My Bitch Up (not to mention alarm at its title) to a reference in Baby's Got a Temper to date-rape drugs, the band has garnered a reputation for pugnacious defiance that's only hardened their outsider status.
Howlett insists they didn't set out to offend and that any offence taken was misguided. "We don't like fake controversy and we never did," he says. "The Smack My Bitch Up video was the only controversial thing we ever did and that is like watching a kids' TV show now."
Besides keeping tabloids in lurid headlines, The Prodigy have released some truly groundbreaking music. Songs for the Jilted Generation, their second album, fused hardcore techno with house beats and became the hard-edged underground antidote to the Bripop era's pastel shades of Sixties nostalgia.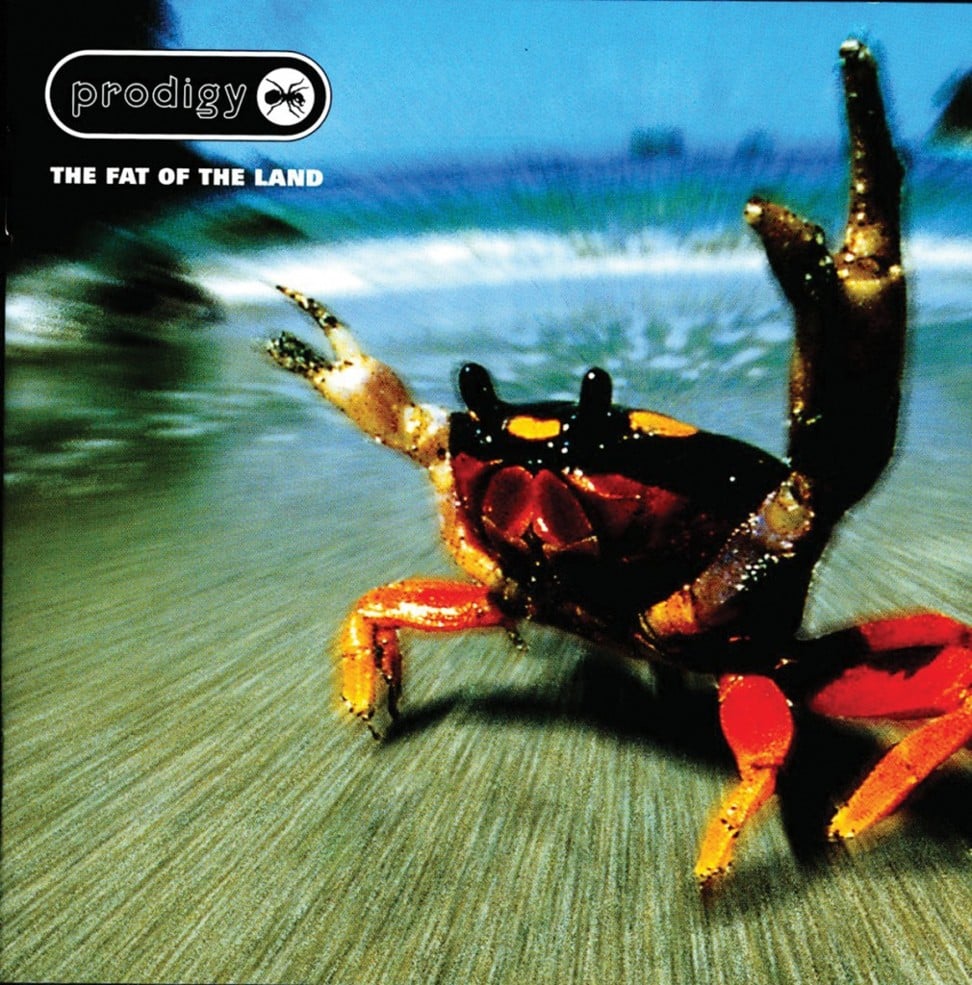 But it was the follow-up Fat of the Land that produced their biggest tracks to date – the irrepressible Firestarter and Breathe – and established The Prodigy as one of the biggest live draws in the world.
It was at this point in their career that the shock trooper of the Prodigy's war machine also found his voice. Flint started out as Howlett's long-haired loony sideman, but in the mid-1990s he was transformed into the demonic, demented face of chaos that has been The Prodigy's motif ever since.
Part Terminator, part Johnny Rotten, he's the high-octane punk assassin who stalks a stage like a prowling ghoul, always ready to pounce, never taking the pedal off the metal.
"Keith is always ready," Howlett warns of his killer clown-prince frontman.
Age and success is supposed to mellow a man – unless he's in The Prodigy. Howlett remains one of pop's most challenging figures. He may play the quiet man behind Flint's wild onstage alter ego, but offstage the roles are reversed, with Howlett establishing himself as an unofficial spokesman for authenticity in music, especially dance.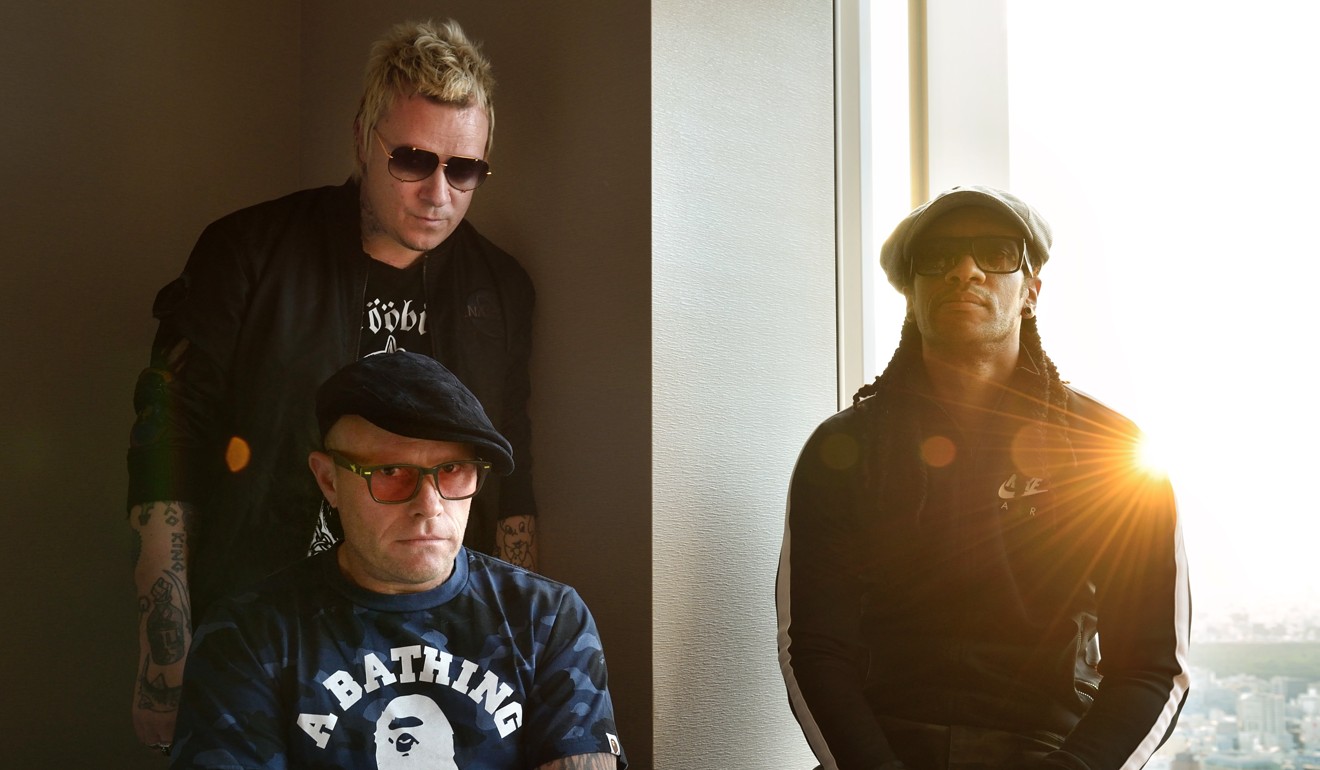 His dislike of EDM – the commercialised version of techno that took over the world's dance floors a few years ago – is well documented, and in his interview with the Post he goes further, dismissing modern DJs as mere "iPod controllers".
His pursuit of purity in music has almost led to the band's demise, with Howlett taking regular leaves of absence and making threats to hang up his headphones whenever he's felt uninspired or browbeaten by the industry.
Two years ago, he said he'd never make another record, such was his disdain for the slog of recording, touring and writing. He seems to have had a rethink since. "I was serious," he says of his pronouncement. "I'm fed up with the whole 'album' thing now, I just prefer to write tunes and put them out in a different way."
But when the urge comes you have to obey it, he says. "You can't help when songs get written. A few ideas decided it was time."
Those few songs are likely to coalesce into an album in the early part of next year, he says, and promises the tracks will be like those on the band's previous album, The Day is My Enemy, only more "old school".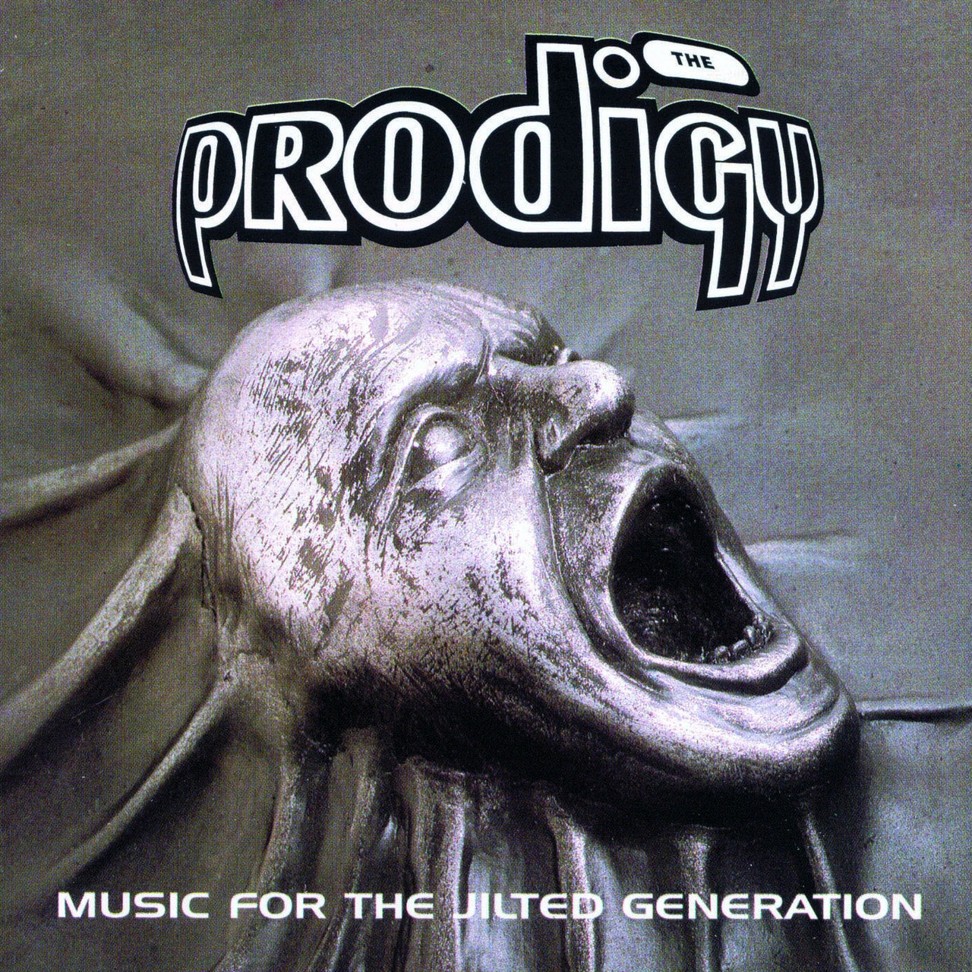 Beyond that, there will be more gigs and after that, who knows? For a decade, the band has seemed perilously close to collapsing in on itself. Flint even formed his own band, Flint, to fill in the growing hiatuses between activity.
Incongruously, he also bought a quiet country pub, where he spends his time chatting with regulars and batting off jokey requests that the singer of Firestarter get the flames lit in the pub's
hearth.
But time and again, the call of the wild comes and stirs The Prodigy back to life.
"The live shows, seeing people react directly in front of you," is what keeps The Prodigy coming back for more, Howlett concludes. "When we haven't got anything left to buzz on, then we will quit – but we don't think that far ahead."
Clockenflap, Nov 17 to 19, Central Harbourfront, HK$980 (Friday general admission) to HK$1,830 (three-day general admission), ticketflap.com
This article appeared in the South China Morning Post print edition as: Live and Kicking: still fightingfit after decades at the front