Music
Get more with myNEWS
A personalised news feed of stories that matter to you
Learn more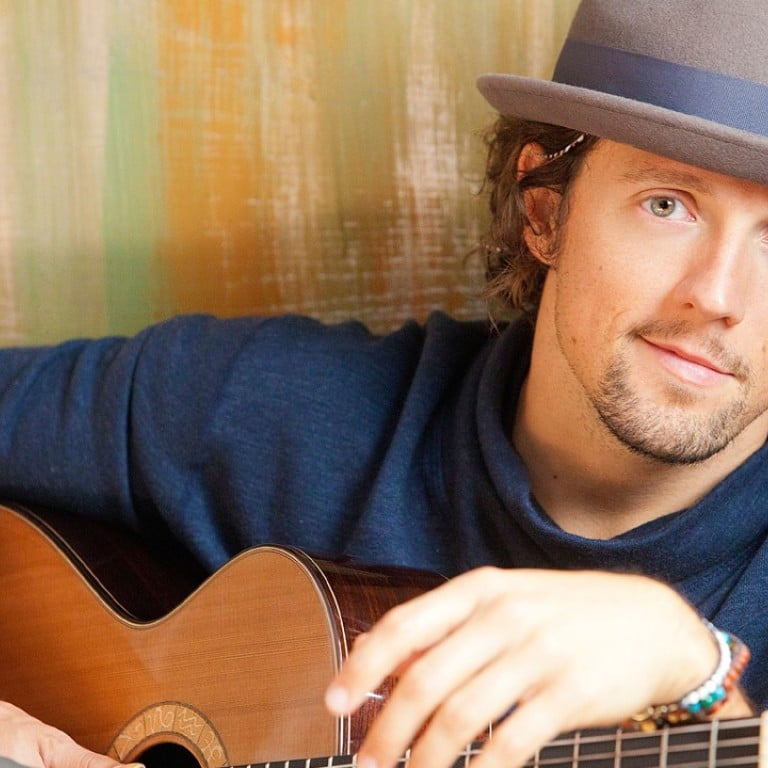 How Jason Mraz went from the 'musical of me' to Broadway debut in Waitress
Singer, songwriter and now also an organic farmer, Mraz was scared away by the competitiveness of musical theatre as a teenager, but couldn't turn his composer friend Sara Bareilles down after she picked him for Waitress
Not that you would know it from his boyish grin, but Grammy Award winner Jason Mraz recently turned 40. While that milestone might send some folks into a mid-life crisis, Mraz is unfazed. No wonder, given all that is going right in his life at the moment.
First there is his Broadway debut as a singing gynaecologist in the hit musical Waitress – composed by his pal Sara Bareilles – in which he plays the romantic, lovelorn Dr Pomatter. His 10-week run started on Friday in New York.
This month also marks the 15th anniversary of his first studio album, Waiting for My Rocket to Come. To celebrate, he is releasing the album for the first time on vinyl, on November 17.
Finally, there is his farm. Besides being a composer, guitarist, singer and social activist, he and his wife run a farm outside San Diego, which was fully certified as organic this month.
Somewhere in between all that, the I'm Yours singer found time for a chat.
On Twitter you recently posted a picture of yourself at your first Waitress rehearsal and the caption read: "First day of school." How did it go?
I was excited. And had butterflies, you know? Self-doubts. Rehearsals are about flushing the doubts out. But I couldn't have been better welcomed than by the musical's composer, Sara Bareilles, who was there for my arrival.
You mention butterflies. How apprehensive are you about performing eight shows a week? That's different from a concert tour.
Very different. It's different muscles. But that's part of the thrill. I love performing. On tour, sometimes, a day off kills the momentum the band's having. This is the opposite.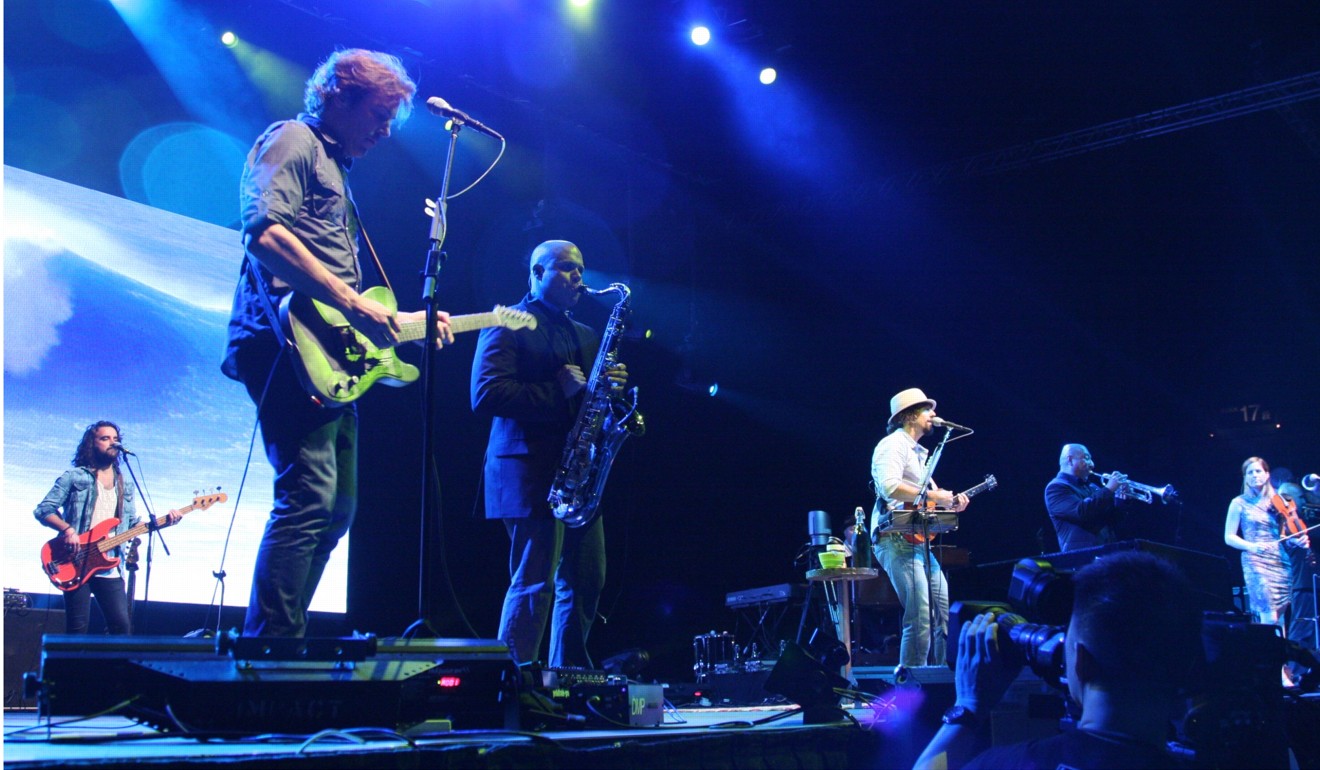 You recorded the duets for this show with Sara two years ago, for an album, when she was testing the material. Did you have any inkling then that this might happen?
None whatsoever. I was totally surprised by her invitation to sing on her album. I even said I don't know if I'm professional enough to play a doctor. But she had faith in me. Two years later … she asked if I'd consider being Dr Pomatter for a few weeks. I had the same apprehension. She could've picked anybody. But she picked me. I would've beaten myself up for the rest of my life if I didn't take her up on this. So I decided to stay out of my own way and go for it.
It's been a while since you starred in a musical: Joseph and the Amazing Technicolor Dreamcoat.
True. That was my biggest leading role; it was community theatre, when I was 15. It was the job that put the idea of performing in my head. Being onstage felt exciting, and I knew it was a service I could provide. I started on the path to musical theatre … but it was so darn competitive, it scared me away.
At that same time I started playing guitar, and I thought, hey, I just want to sing. With a guitar I can sing in the park, on the sidewalk, anywhere – I don't have to wait for an audition. So that's when I decided, OK, I'm not going to play a character. I'm going to sing my own feelings, just do the musical of me.
So how does farming fit in? It's unusual – a singer-farmer.
I moved to the country because I'd had enough of apartments and trying to write songs with a neighbour next door. I needed to be someplace where I could be loud, or weird, or play drums at 2am. So I moved to an agricultural area, where you can hear the birds, owls, frogs, crickets. It's so rewarding.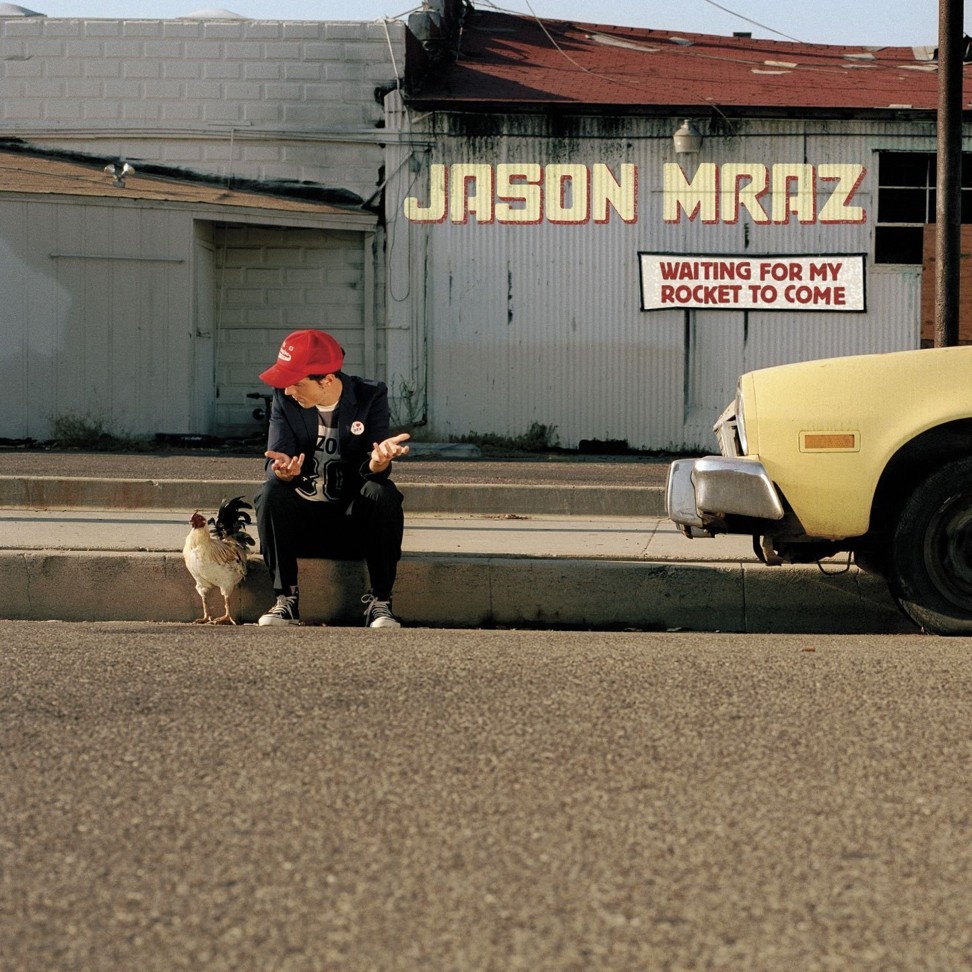 And nothing teaches you patience like planting a tree. Watching it grow. We grow coffee, avocados, passion fruit. Just this summer, I got two mangoes that were the size of my hand. I planted those trees in 2011. Finally the mangoes are coming. It feels so good. I've never had kids, but this must be that it's like when they go to kindergarten, like, "Oh my gosh, I can't believe you're five years old."
And that's gone into my other work. When writing a song, and the page is blank, I think, "Have some patience, put a little love into it, water the page, and before you know it, words will form and it'll grow into something beautiful." Farming taught me patience. Taught me how to try. I used to be a really big stoner who never liked to try very hard.
Living on the land changed that?
It helped. It helped grow me up.
This article appeared in the South China Morning Post print edition as: Down home groove suits Mraz down to the ground