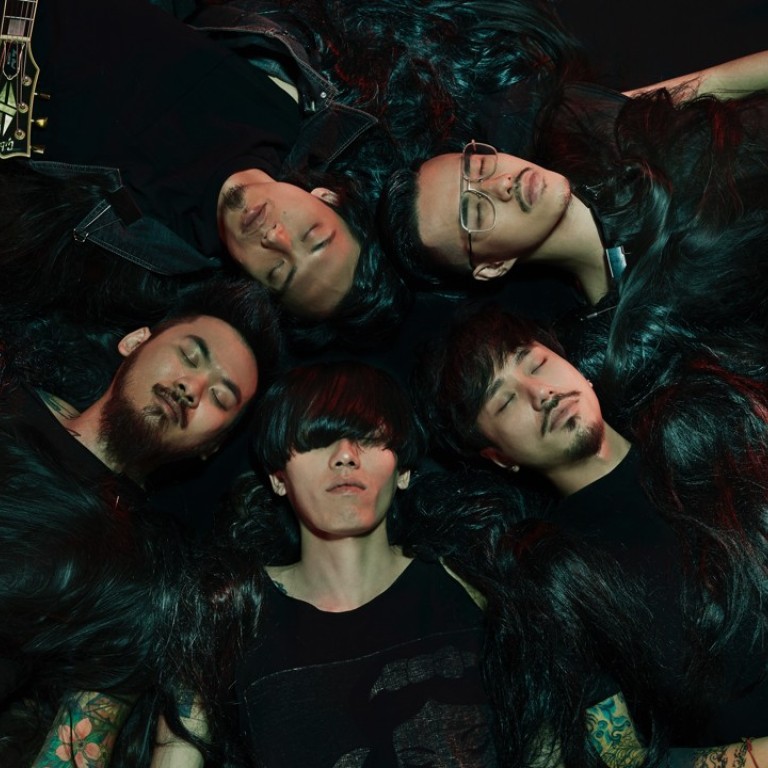 Hong Kong acts to catch at Clockenflap – from Chochukmo and Supper Moment to Shumking Mansion
With only a week until the city's biggest music festival kicks off, we've found the best local bands on this year's bill to catch over the three days
While A-list headliners like Massive Attack, Kaiser Chiefs and The Prodigy have captured a lot of the attention ahead of this year's Clockenflap music festival, there will also be plenty of talented Hong Kong-based groups to look out for on the bill.
Here's our pick of the best local acts playing over the weekend of November 17-19.
Friday
ANWIYCTI
Behind a cluttered acronym lies one of the city's most avant-garde groups: A New World If You Can Take It. They've chosen to ditch all guitars in favour of three basses to create a mixture of stoner sludge and indie rock angst, with intergalactic synth sounds occasionally stabbing through the heady fuzz.
Their self-titled 2014 debut introduced the world to their eclectic sound, which incorporates shoegaze, space rock, prog rock and electronica into an intoxicating mix.
For fans of: Sunn O))), Wooden Shjips, The Jesus and Mary Chain
Shumking Mansion
Local live favourites Shumking Mansion have spent the past two years playing every show on offer, earning them a reputation as an unmissable live act. The quartet's trippy brand of funky disco rock and new wave turns any occasion into a dance party. Those not instantly turned into fans by the band's onstage get-up – a top-hat-wearing keytarist, plus nu-rave accessories and Hawaiian shirts – will soon be won over by their catchy combination of psychedelic synths, bubbling basslines and grungy guitar.
For fans of: Devo, Daft Punk, Pet Shop Boys
Saturday
Fan Hung A
Clockenflap will play host to indie band Fan Hung A's first live performance after a hiatus spanning more than 10 years. A mutual love for the British rock band Pulp brought the four friends (two are siblings) together at university during the late 1990s. Their original run may have been short-lived, but their influence on Hong Kong's music culture endures in the form of creative composition and heartfelt songwriting.
For fans of: Pulp, Supergrass, Pavement, Blur
David Boring
Revelling in the chaos of a society they see as dysfunctional, David Boring have quickly built up a reputation as one of the most anarchic and captivating live bands in the city. The ferocious five-piece group channels a philosophy lead singer Janice Lau describes as "a passively destructive world view of finding everything worthwhile but uninteresting". Jagged guitars, screamed vocals and unhinged punk jams inspired by the city's ills make David Boring not for the faint hearted.
For fans of: Swans, X-Ray Spex, Black Flag
Chochukmo
Little introduction should be needed for the unstoppable Chochukmo, bona fide local superstars and seasoned Clockenflap veterans. Combining a charismatic frontman with an instinct for a catchy guitar hook, the five-piece outfit have risen to stardom in a city where most bands rely on regular day jobs to get by. A killer combination of funky bass and jangly guitars dare you not to dance.
For fans of: Red Hot Chili Peppers, Jamiroquai, The Strokes
Teenage Riot
Wearing their influences directly on their sleeves, Teenage Riot draw inspiration from the garage rock and dream-pop groups of the 1990s. Their self-described "copy rock" sound undersells the group's charming off-key vocals, fuzzed-out guitars and nostalgic synths. Their infectious garage jams often descend into mischief onstage, with singers PorPor and Freakiyo engaging in joyful dance-offs.
For fans of: Sonic Youth, My Bloody Valentine, Dinosaur Jr.
Sunday
Supper Moment
Specialising in pop-rock ballads oozing with lighters-out moments, Supper Moment sit on the right side of cheesiness. Since forming in 2006, the four-piece act have consistently topped local charts and, despite being more accustomed to playing in stadiums these days, have long been outspoken advocates for the city's small venues. Screeching classic rock solos pair with anthemic choruses for a sound that's straight out of the '80s, yet feels distinctively Hong Kong.
For fans of: Dear Jane, Foreigner, Aerosmith
Phoon
Indie kids Phoon have gone from strength to strength this year, having performed to one of their largest crowds to date at Hong Kong's Wow and Flutter Weekend in August and opening for New York hipsters Diiv in September. They're a fairly new act on the scene, but are rising fast thanks to their uplifting live shows, tight musicianship and tunes full of sunny guitars, earworm hooks, upbeat melodies and bittersweet lyrics.
For fans of: The Temper Trap, Two Door Cinema Club, Real Estate