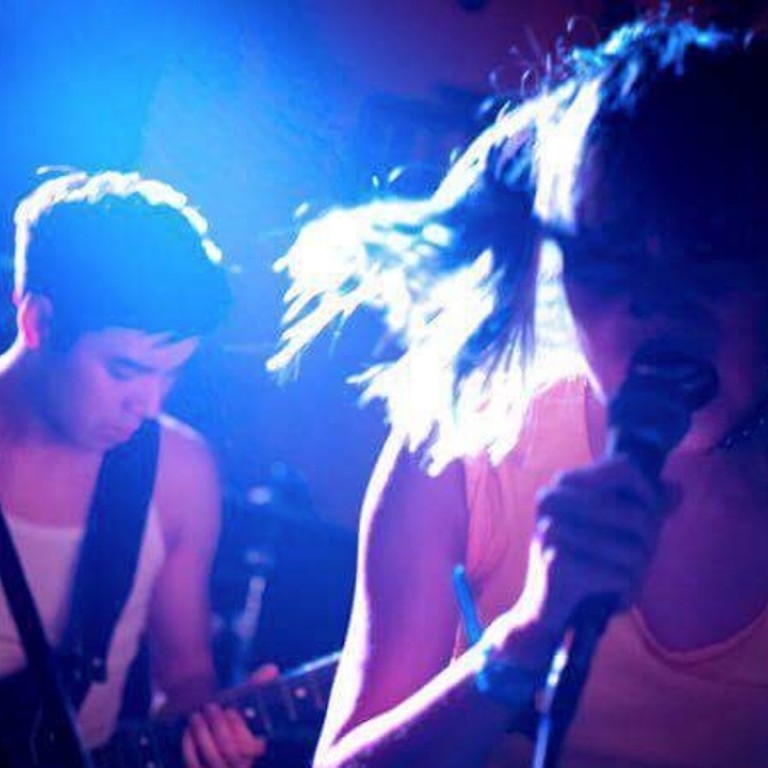 The angry sound from Hong Kong's underground: the post-punk power of David Boring
We talk to David Boring's singer and guitarist about political disappointment, using anger as an energy, and the difference between playing to a small room and a festival crowd such as their upcoming Clockenflap gig
David Boring are a band who take their name from a cult graphic novel series from the 2000s, derive inspiration from No Wave, a genre of music made (briefly) in New York in the late 1970s, and are powered by the simmering anger and tensions of Hong Kong since 2014.
The five-piece band are fronted by lead singer Janice Lau and guitarist Jason Cheung, whose professional backgrounds in architecture and medicine hardly fit the stereotype of the social misfits associated with the music they love. When they hit the stage on the Saturday afternoon at Clockenflap, the crowd is not going to get an easy-listening set of boy-girl relationship songs.
"People usually look at us and think 'that's punk' because there's a lot of energy, and it's dark and destructive. But it's not punk. I don't see any of us as punk. It's about the tension," says Janice Lau. "If something's been put under tension for so long and you've been suppressed for so long there has to be a point where you explode and it's that sort of explosion we're describing, rather than just blind anger. It's a very aggressive form of nihilism, if that makes sense."
The music is a multilayered aural assault of guitars and drums, presided over by Janice Lau's half sung, half screamed vocals entwined with Cheung's backing. Her style has invoked comparisons from some overseas critics with the late Poly Styrene from the '70s British punk band X-Ray Spex. Their song titles often surf the interface between Cantonese and English, while the content of the songs harvest the frustrations of young people in the years since the Occupy protests of 2014.
"I think it's a combination of the political background, the nihilism of people of our generation, being in Hong Kong, working our jobs and being in the indie scene, it's a combination of all of that," she says of the band's energy and approach.
"I think our album has showcased quite different angles and a spectrum – from total nihilism to more aggressive and active anger – we are finding different colours and different moods, but ultimately we are all looking towards the same thing," says Cheung.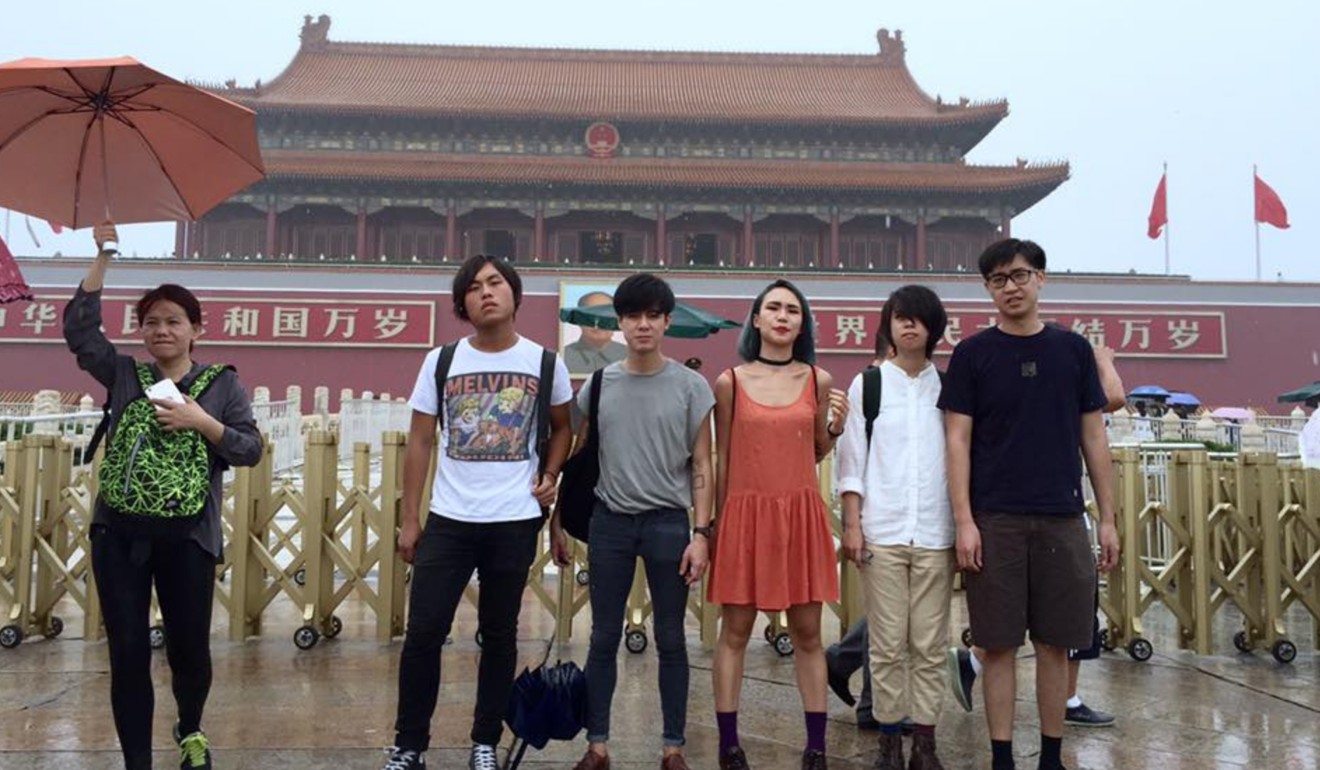 The audience in front of the FWD stage at Clockenflap this year will see a genuine product of Hong Kong's underground music scene. This year David Boring have toured China, played secret word of mouth guerilla gigs in industrial estates organised by 'hippy-anarchists' and grieved as their beloved live music institution Hidden Agenda was closed down for good.
"I like festivals, but it's nothing like playing in a small room to a small crowd. With Clockenflap, it's a very different crowd we're getting. It will be very interesting to see how they'll respond. I don't expect a lot but that's part of the fun," Janice Lau smiles.
To the outsider, Hong Kong's music scene can appear to be roughly divided into the saccharine sweet world of Canto-pop, the eponymous late-night thump of DJs, neatly dressed intellectual indie rock groups and the testosterone-powered domain of hard core and heavy metal. David Boring don't fit any of these scenes and are quite OK with that.
"I think we're kind of rebelling against what everyone's doing in Hong Kong, but not consciously. It's not that we have a hatred towards what everyone else is doing, but it's almost as if you don't really have a choice," says Janice Lau. "We represent more of an underground. We have a small but very loyal fan base that's growing … in a place that lacks diversity, it's important to have someone doing something that's slightly against the mainstream."
While Janice Lau's lyrics come from a place of anger, frustration and desire for an escape from crushing conformity, the music developed by the band is a collaborative five-way argument lead by Jason Cheung, whose background in classical music still informs his approach.
"I used to do classical violin and piano when I was a kid … in Hong Kong it's very common for people to learn an instrument, but only to do the Royal College exam songs. I did that all the way to secondary school, then started teaching myself guitar," he says. "I think I've retained a classical approach to music. I'm interested in developing good chord progressions, how the tone and the voicing of the chords give colour to the song. It's my obsession. Even though Janice Lau doesn't play an instrument – she always says she's not a musician – I think she has a very good idea of the sound she wants to achieve, so she is full of great ideas and recommendations for what we can do with the instruments."
She points to their constant references to 'nihilism' when asked about what inspires the band and expounds upon the notion.
"Ultimately all this energy doesn't point to a solution … it's just endlessly going down. You can find inspiration in that. This sounds bad, but when you're trapped in a certain environment, the only way for you to keep going is to not have hope, and to not think 'if I work harder something good's going to come out of it', because you're just going to be disappointed. In a way it's good just to admit everything's s**t but we still need to carry on."