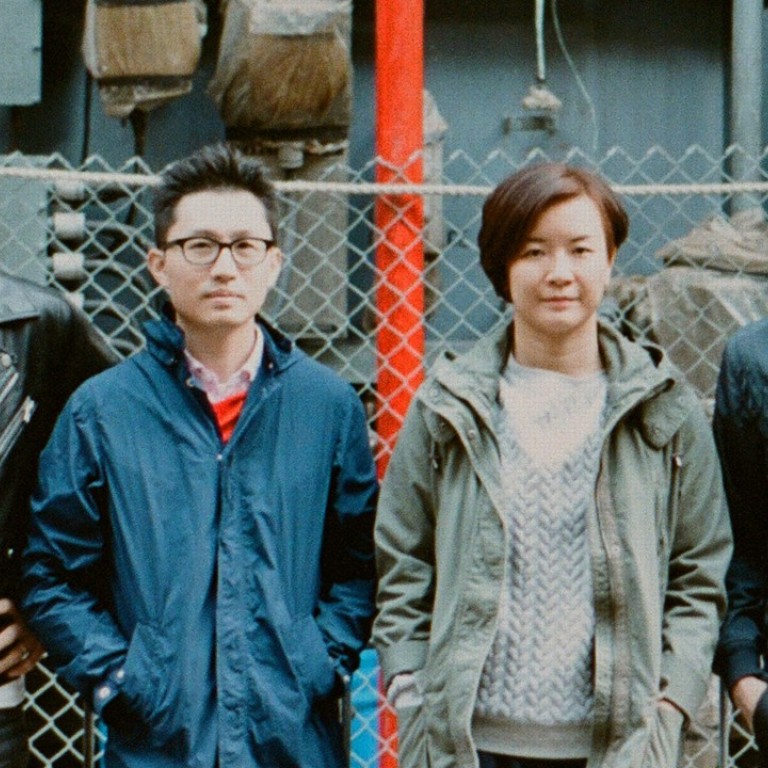 Hong Kong indie rockers Fan Hung A on Clockenflap reunion after 10 years of not performing live
Known for singing in Cantonese, Fan Hung A played their first Hong Kong gig in 1999. They return after a 10-year hiatus to take the stage at Clockenflap 2017. They talk about inspirations, the past and the future of the band
The turn of the millennium in Hong Kong may be better remembered for political drama and viral epidemics, but it was a time of innovation and discovery for the city's music lovers. As indie rockers Fan Hung A get ready to reunite onstage at this weekend's Clockenflap festival after a break of more than 10 years, they look back on that era with excitement.
"We're taking it very seriously," says Hayden Hui Yat-yuen, the band's singer and guitarist, sitting with Rodney Lau Ngok-ling, guitarist and keyboard player, in the band's Wan Chai studio.
Seeing Fan Hung A perform again will be a trip down memory lane for many Hong Kong music fans, who recall the guitar- and synth-driven band's Britpop-inspired tunes and trio of albums.
But why now? It all started with a tip-off from Kwan King-chung, the singer-turned-DJ and local indie hero who fronted politically charged '80s noisemakers AMK. Mining his contacts on the Clockenflap organising team, he suggested the festival extend a hand to one of the city's most influential groups to have emerged in recent decades. Besides, after cult synth band Minimal made a comeback at Hong Kong's Wow and Flutter Weekend in August, the time felt right for the return of another influential act.
While Arion Au Yeung's trench-coat-clad new wave outfit was turning heads at the Fringe Club in the mid-1990s, Fan Hung A were in their gestation period as four schoolfriends (including two siblings) tried to work out how to make music together.
"It was a bit like Sing Street," Hui says, referring to the Irish coming-of-age film released last year. He and Lau were at the same primary school, but only became aware of each other once they'd moved to secondary school, where they also met guitarist Tim Wong Shun-yip. Hui's sister, Yvette Hui Hang-yat, who plays bass, is a few years younger.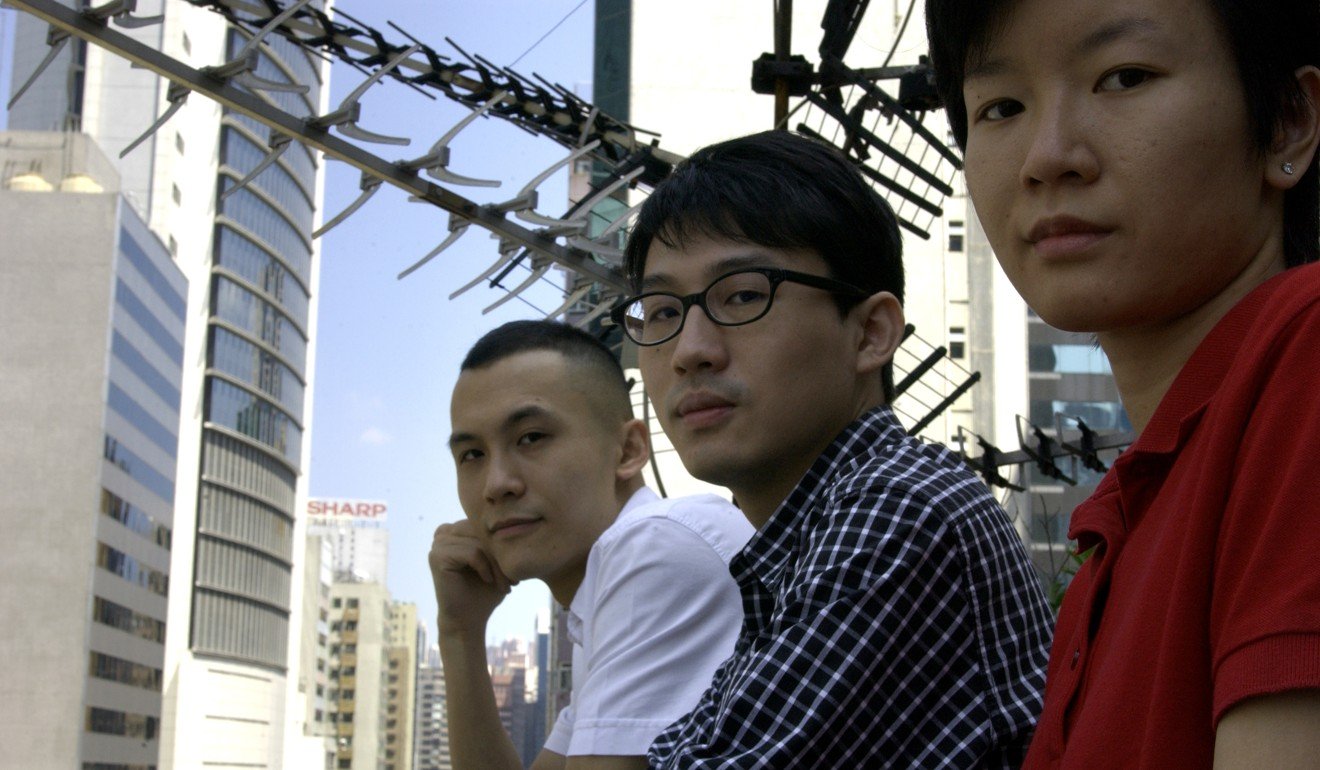 After all four ended up at school in Toronto in the mid-1990s, they bonded over a shared love of rock music and began to dabble in making their own. "Rodney and I shared similar interests. We talked a lot about music and we'd listen to Depeche Mode in his car. My sister was more into the gothic stuff. Tim played the guitar, then Rodney bought a synthesiser. We started jamming a bit."
The friends, not quite a band at that stage, would seek out the city's cheapest rehearsal rooms, where they would just make noise until Hui turned his basement into a practice space.
"Back then, it was 90 per cent Tim playing," he admits. As time went on, Hui and Lau would write lyrics together, with Lau coming up with most of the hooks and melodies. Instead of bringing in a drummer, they chose to keep it simple with their Roland D-20 synth's "very basic" sequencer, and recorded their first songs on tape.
In typical indie band style, they named themselves after an old Hong Kong plastics manufacturer, Hung A (Fan Hung A means "pink A" in English). "We hope that our music will be like Hung A products, which are must-have items for every Hong Kong household," Lau said in 2003.
Unlike Hong Kong, Toronto featured on many large international bands' tour schedules, and the nascent rockers were able to catch some of the era's defining bands, including Suede and Blur.
Taking a leaf from the humdrum subject matter of Pulp songs, Fan Hung A's first song, Chan Oi-lam, written as the older members began graduating and finding their feet on the career ladder, was inspired by the transition from school to the workplace. The track featured on a compilation album of Hong Kong artists. "It kind of started from there," Hui says.
With Yvette Hui and Lau having returned home by that point, the band landed their first gig at the University of Hong Kong in 1999. Hayden Hui and Wong were still in Canada, but took annual leave and flew home especially for the show.
Hayden and Yvette Hui had been classically trained as pianists, but being in a band, they had to have the right equipment, promote themselves, and, most importantly, make sure they sounded good to an audience – something they hadn't needed to think about when they were making noise in the basement.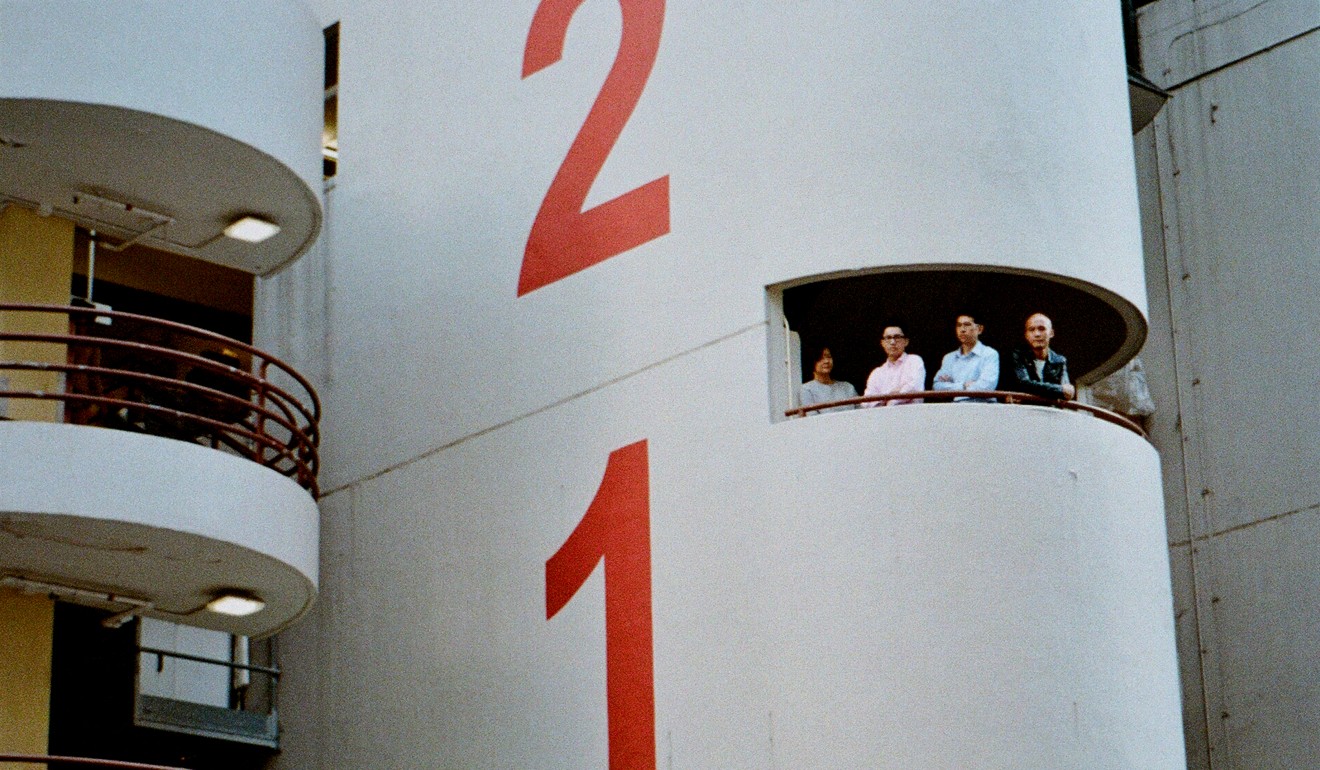 "That first gig was daunting. I wasn't ready to perform," Hayden says. "It was the first time we'd done any kind of performance since school. I dreaded it. I thought it was going to be so stressful, but then I decided just to get over it. I think it went okay, but there was lots to take away from it. Like, get in tune!" He and Wong flew back to Canada, but Hui was transferred back to Hong Kong the following summer. Meanwhile, Wong, an accountant, moved to the US and settled down.
That debut performance may have been messy, but the band developed a following. They found themselves featured in magazines and newspapers, and on television and radio. It could be that language was what set them apart, suggests Hayden.
"At the time, most of the bands would sing in English, some in Mandarin, because it was easier to write lyrics. There was nothing wrong with that – we listened to all sorts of music. But we felt we wanted to represent Hong Kong, where Cantonese is the main language. We were stubborn about keeping it Canto."
With Wong settling down in the US, and only returning to Hong Kong every other year, this presented a problem many groups would have solved by recruiting a new member. Not Fan Hung A, though.
"With Tim, at first we considered finding another live guitarist for touring and gigs, but we felt [the band] would then become a different thing altogether. It was a bit of loyalty I guess. It sounds so noble, but it was a bit of inconvenience as well – finding someone who could get along with us," Hui laughs.
With the Clockenflap festival around the corner, Fan Hung A are riding a fresh wave of inspiration: Yvette Hui recently bought a new bass guitar, and the band have been busy rehearsing old songs and playing around with new ideas. "Things around us might change, but once we're all in the studio together, it's the same as it ever was. Rodney still trashes my ideas!" Hayden Hui jokes.
Lau chuckles: "It'll be good experience to start doing more in music. After the show, we'll focus on new stuff. It's given us fresh inspiration."
The familiar adrenaline rush of performing will be intensified by the prospect of breaking their live-performance hiatus, playing their biggest show to date, and feeling like active members of Hong Kong's indie scene once more.
"Playing a live show on this scale is what being in a band is about," beams Hayden Hui. "It's about making art and doing our bit of culture – creating something that wasn't there before."
Clockenflap, Nov 17 to 19, Central Harbourfront, HK$980 (Friday general admission) to HK$1,830 (three-day general admission), ticketflap.com
Fan Hung A will play the FWD stage on Saturday at 3.45pm