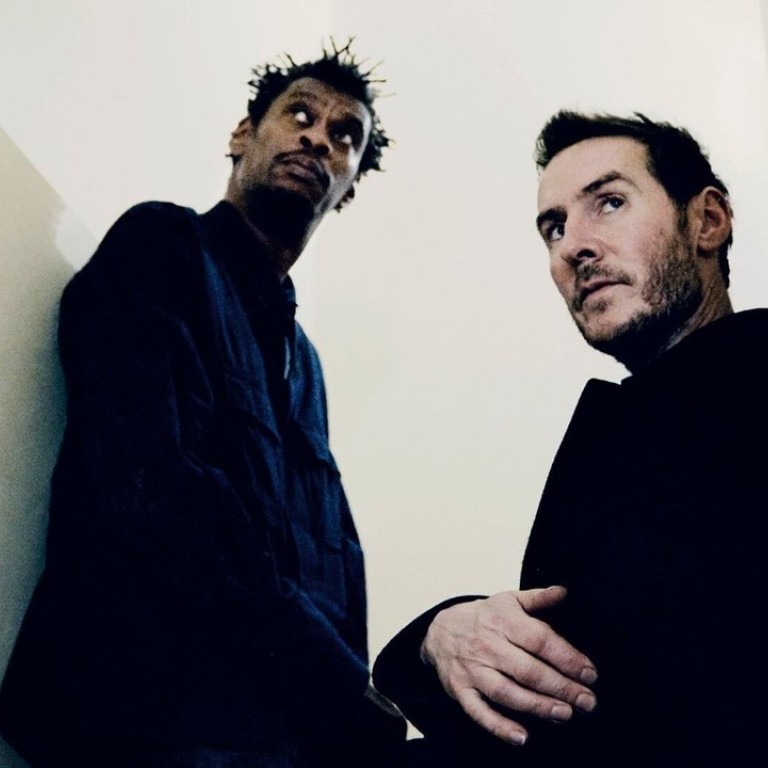 Clockenflap 2017: Hong Kong's ultimate Sunday music line-up to wrap up the festival in style
We are on the home stretch, but that doesn't mean the party is winding down just yet. Check out our list of all things you should see and do on the festival's closing day
Congratulations! You've (hopefully) made it through to the final day of annual Hong Kong music and arts festival Clockenflap. Sunday is the day to ease yourself into the action after two hectic days and nights, so we recommend starting off with a tour of Clockenflap's world-class art installations before diving back into the tunes and booze.
Here are our tips for what to see and do on the final day of the festival at the Central Harbourfront.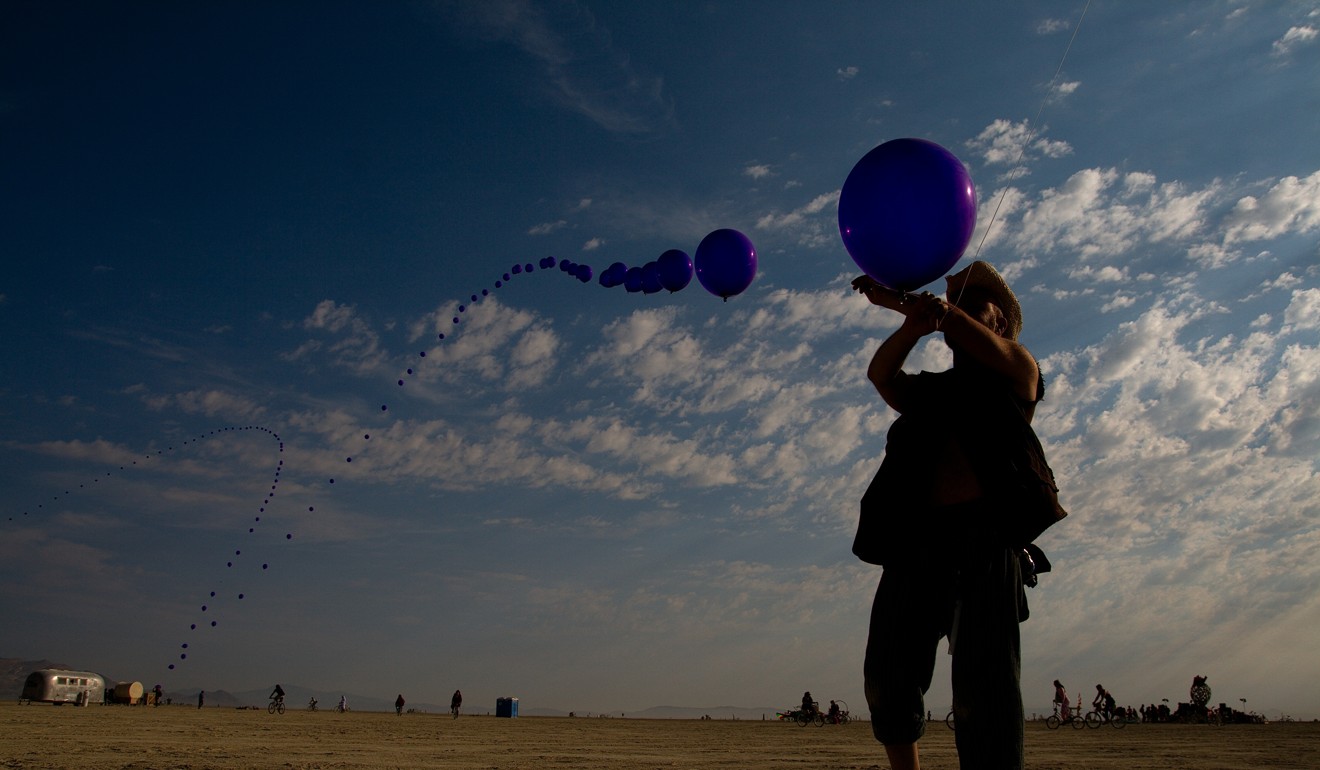 Balloon Chain
This gigantic kinetic sculpture made of helium-filled balloons has previously wowed crowds at festivals such as Burning Man and Coachella. In the past, the sculpture has extended more than two kilometres in length. It is not yet known how long the chain will stretch at Clockenflap,but the festival's art director promises that it's not to be missed.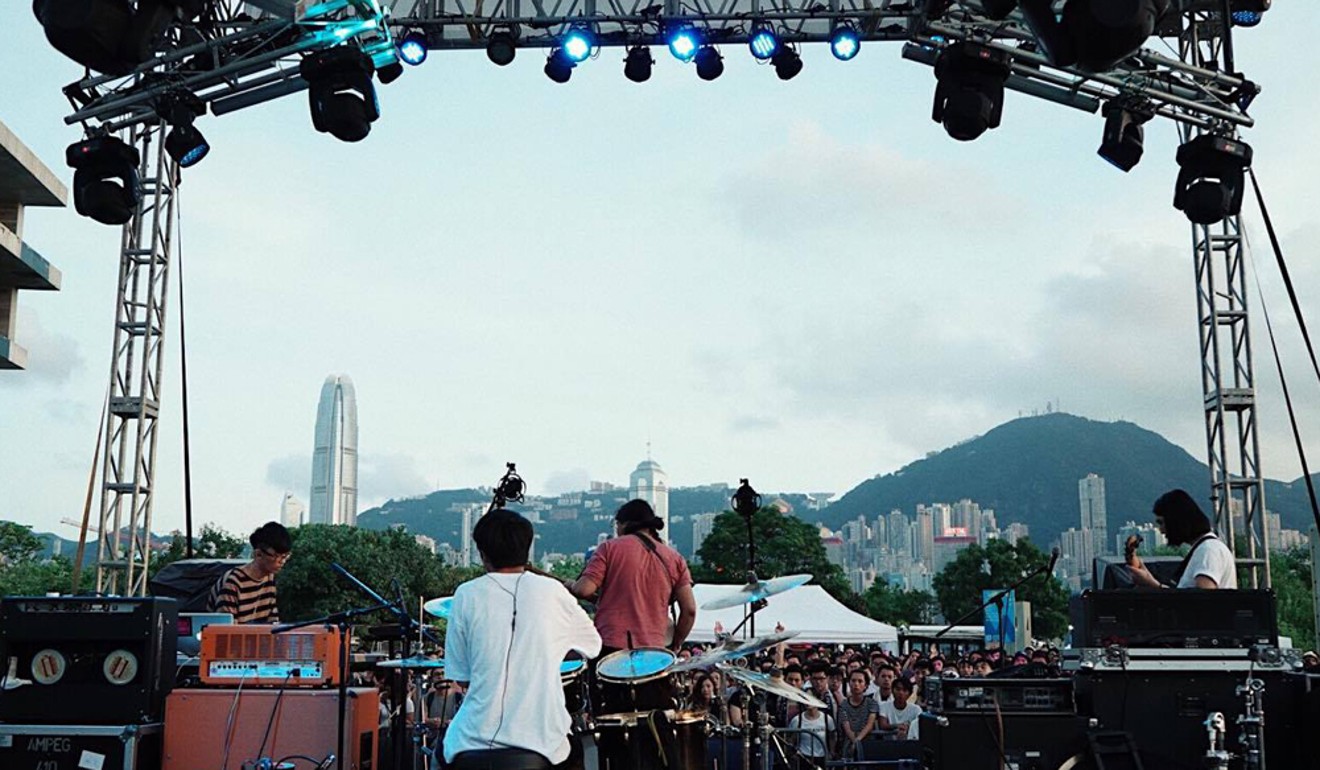 Phoon
Alongside the likes of fellow Clockenflap 2017 guests
David Boring
and Teenage Riot, Phoon are another hotly tipped Hong Kong band to catch at the festival. The indie outfit impressed Hongkongers recently when they supported US shoegaze outfit Diiv. Their Clockenflap gig will be their biggest yet, giving this young band an expansive stage to share their catchy, upbeat tunes.
When and where: 2.15pm, YourMum stage
Cosmos People
This Taiwanese indie-disco-funk band are another hot tip from the festival organisers. Since forming in 2004, Cosmos People have moved in a very different direction to most in the island's indie scene, focusing on a groovy retro-rock style that has made them popular fixtures at Taiwanese festivals such as Spring Scream.
When and where: 3pm, Harbourflap stage
Lewis Capaldi
This gifted Scottish troubadour only released his first single this year, but has been selling out venues wherever he goes. Many industry figures believe the 22-year-old singer-songwriter is on the cusp of superstardom. Catch him at Clockenflap so you can tell your kids you saw him before he was famous.
When and where: 3.45pm, FWD stage
Pond
Australian psychedelic rock bands such as Tame Impala have been taking over the world in recent years, and their friends Pond are also a force to be reckoned with. Pond are renowned for putting on a blistering live show and should arrive at Clockenflap in fine form after spending much of their time touring to promote their latest album, The Weather.
When and where: 4.15pm, Harbourflap stage
Young Fathers
You may know this Mercury Prize-winning Scottish alternative hip-hop collective from the T2 Trainspotting track Only God Knows, but they've also collaborated with Clockenflap headliners Massive Attack on the track Voodoo in my Blood. It's hard to pinpoint their style – some critics call them lo-fi R&B, others psychedelic hip-hop – but whatever their sound, it's completely infectious.
When and where: 4.45pm, YourMum stage
These American veterans are now almost a quarter-century into their careers as icons of the US indie rock scene. The Dandy Warhols initially rose to fame alongside fellow garage-psychedelic rock act The Brian Jonestown Massacre, but have blazed their own unique trail, releasing 10 albums of everything from power pop to shoegaze. Their Clockenflap show will be their only gig in Asia this year.
When and where: 5.45pm, Harbourflap stage
Robot
Jay Forster and Mike Hill are not only two of Clockenflap's co-founders, they are also influential figures in Hong Kong's underground electronic music scene. Before helping to give birth to Clockenflap, they were Robot – a pioneering outfit in the local techno movement. At Clockenflap 2017, the boys will be putting their robot suits back on for a show on the stage that bears their name.
When and where: 6pm, Robot stage
Temples
Psychedelic rock has a strong presence at Clockenflap 2017 and, apart from Pond, one act that shouldn't be missed are Temples. This four-piece outfit has been at the forefront of the UK neo-psychedelia scene since the release of their debut album in 2014. We've been told to expect an unforgettable live show from the band on the Sunday night.
When and where: 6.30pm, FWD stage
Jungle
One act that we're all particularly excited about is British neo-soul band Jungle. They've brought their groovy, soul-infused live show to Glastonbury and Coachella, and we defy all Clockenflappers to resist their live renditions of tracks such as Busy Earnin', with its shades of everyone from Pharrell Williams to the Bee Gees.
When and where: 8pm, FWD stage
Massive Attack
The Hong Kong debut by these British trip-hop giants is likely to be the stand-out moment of Clockenflap 2017 for many punters. After pioneering a trippy, bass-heavy sound that combined hip-hop, dub reggae and soul in the 1990s, Massive Attack went on to become one of the most influential electronic acts in the world, and they have remained relevant regardless of the trends that have swept through the dance music scene since.
When and where: 9pm, Harbourflap stage
This Danish singer-songwriter, who you may have heard singing on the Major Lazer hit Lean On, is another artist making her Hong Kong debut. MØ's expected to become a huge solo star when the follow-up to her debut album, No Mythologies to Follow, is released before the end of the year. Her emotional, synth-pop tunes will be an upbeat way to see out Clockenflap 2017.
When and where: 9.30pm, FWD stage