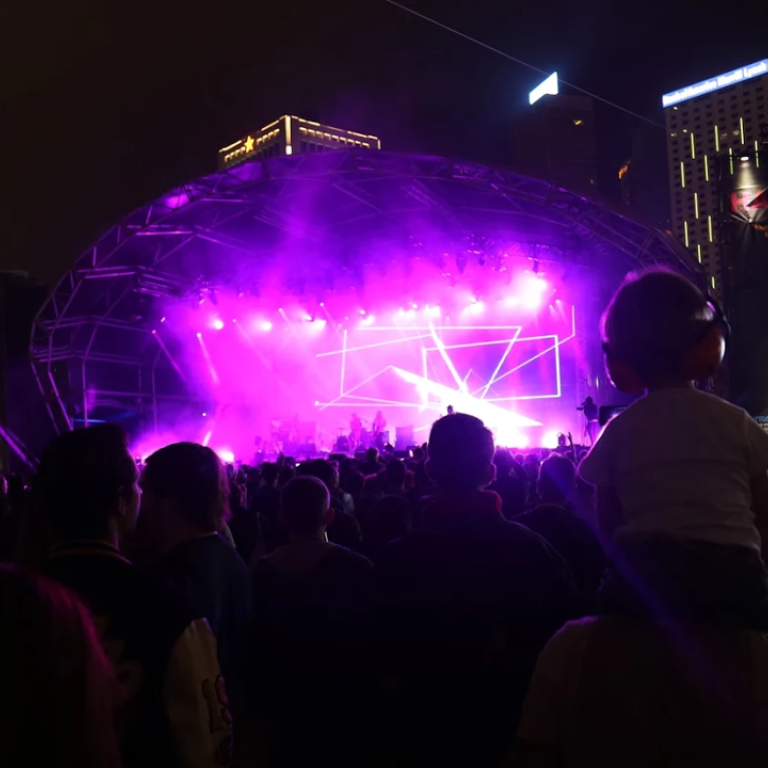 Clockenflap 2017 Sunday night with Dandy Warhols, Temples, Supper Moment and Seth Troxler
After a balmy yet grey day, the final night of Clockenflap 2017 has kicked into gear, with the Dandy Warhols playing on the Harbourflap stage.
The band proudly announced to the crowd that after 23 years as a band they had finally made it to Hong Kong to play. After a wet Saturday night the crowd appeared subdued but enthusiastic about the promise of the night to come.
Along with the classic alternative rock of the Dandy Warhols, Hong Kong's biggest music and arts festival will close out its 10th anniversary with the legendary Bristol-based electronic act Massive Attack, Hong Kong indie darlings Supper Moment, American house DJ Seth Troxler and much more.
SCMP is streaming selected stages of tonight's performance, and we've been out and about during the days and nights here speaking with festival goers and snapping the magic moments that happen on stage.