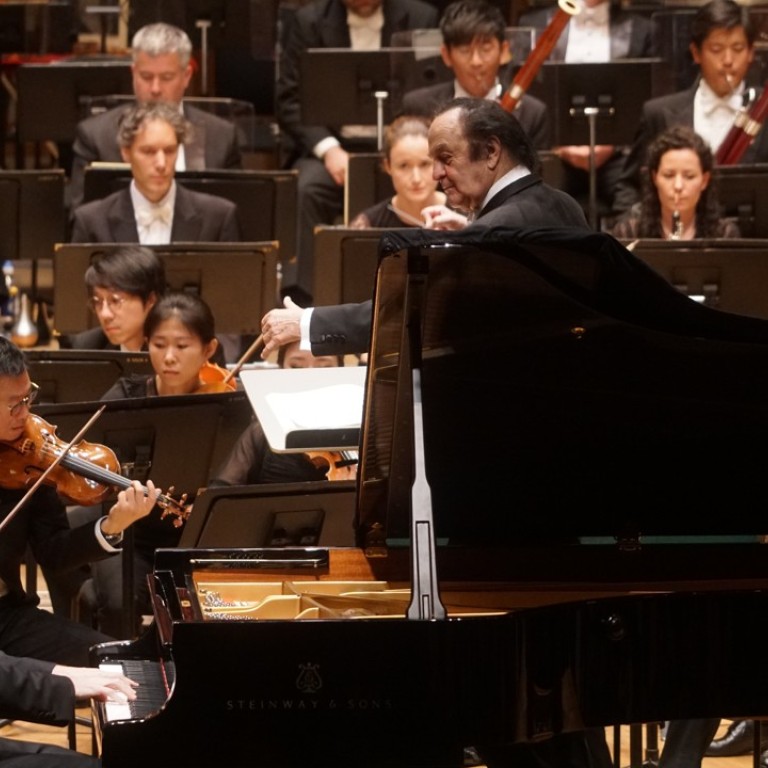 Review: Nikolai Lugansky/HK Phil/Charles Dutoit – masterful Rachmaninov, effortless Stravinsky, restrained Ravel
Controlled brilliance characterised Russian pianist's performance of Rachmaninov's Piano Concerto No 3 and HK Phil under Swiss maestro's baton
What a joy it was to witness at this Hong Kong Philharmonic Orchestra concert the collaboration between the spirited Swiss conductor Charles Dutoit and the technically assured Russian pianist Nikolai Lugansky in Rachmaninov's monumental Piano Concerto No.3.
Initially unassuming, Lugansky played the famous opening melody with an elegant simplicity, projecting its lyricism over strings that Dutoit kept under watchful restraint. The work oscillates between the grandest of technical challenges and sweeping lyricism.
The soloist became physically more animated as the work progressed, showing the deft touch necessary at the more poignant moments and, at times, lunging forward to fully capture the grandiosity of the more spirited passages.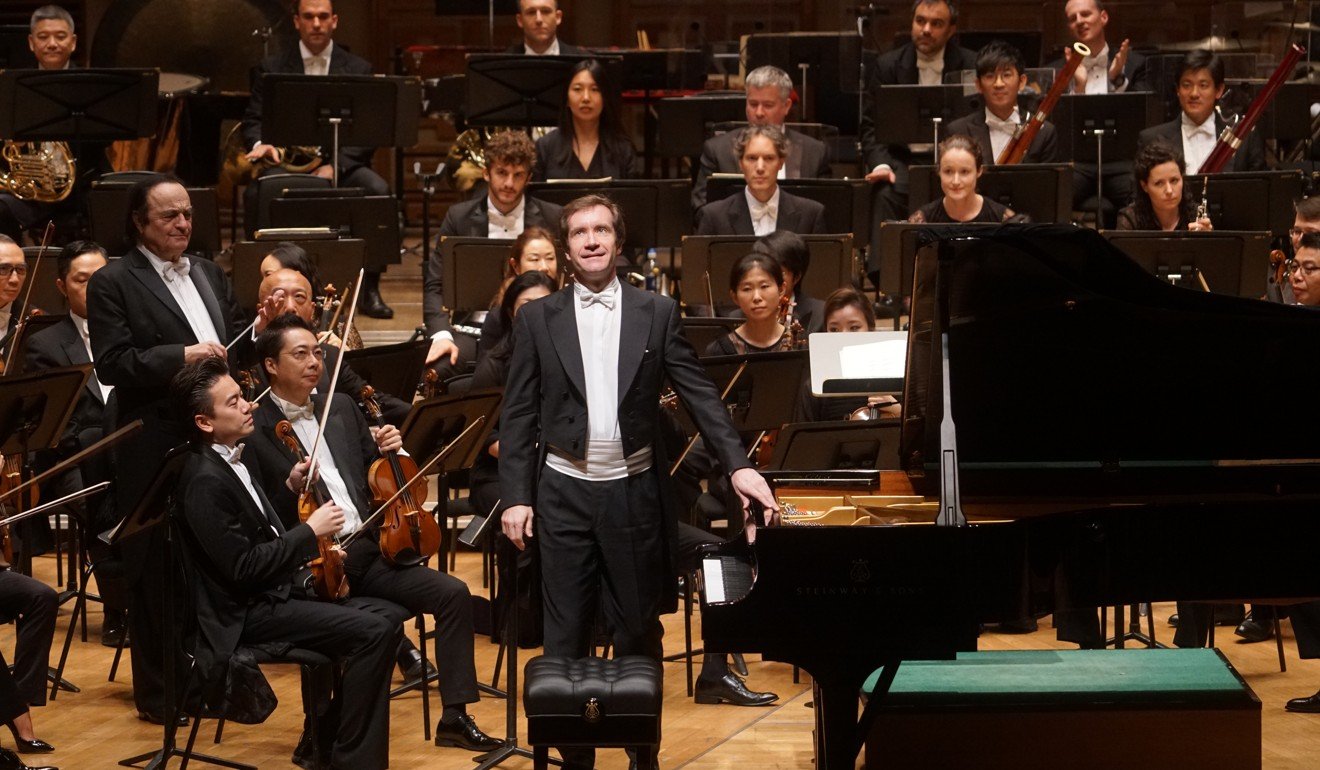 Structurally, the concerto's second movement, Intermezzo, is somewhat hard to comprehend, as the gentle Russian opening theme is interrupted by a seemingly out-of-place piano passage of technical flamboyance. It's as if the pianist is still intent on remaining in the turbulent throes of the first movement, but ultimately the opposing forces are united.
Rachmaninov's transition into the final movement is masterly, with the theme initially presented in fragmentary fashion, which Lugansky ushered in with unexpected cheekiness. Dutoit took a back seat here, allowing the soloist to shine, but one notable moment was the return of the opening melody, which the maestro brought back with such delicacy that all the turbulence and foreboding of earlier evaporated in an instant.
This concerto is akin to a wild beast, extraordinarily difficult to capture and almost impossible to tame. Lugansky not only rose to all of its challenges, but came out as the victor.
The second half of the concert featured Stravinsky's The Song of the Nightingale, written as an opera but later reworked as incidental music for Diaghilev's Ballet Russes, and Ravel's Daphnis and Chloe Suite No. 2. In the Stravinsky, Dutoit managed to exude the differences in imagery between the real nightingale and that of the automated equivalent with effortless understanding.
Principal flute Megan Sterling's nightingale captured the bird's nonchalance and flippancy and was delivered with a purity of sound. Principal trumpeter Joshua MacCluer's representation of the fisherman demonstrated an almost inaudible tonguing and sweetness of tone.
Dutoit is known for his interpretation of French impressionist colours, and Ravel's startling orchestration makes full use of the orchestra's sound palette. He exercised great restraint for much of the piece, keeping the woodwinds bubbling beneath the surface while allowing the strings to soar above, until the work's final climactic moments, which were almost transcendent in their delivery.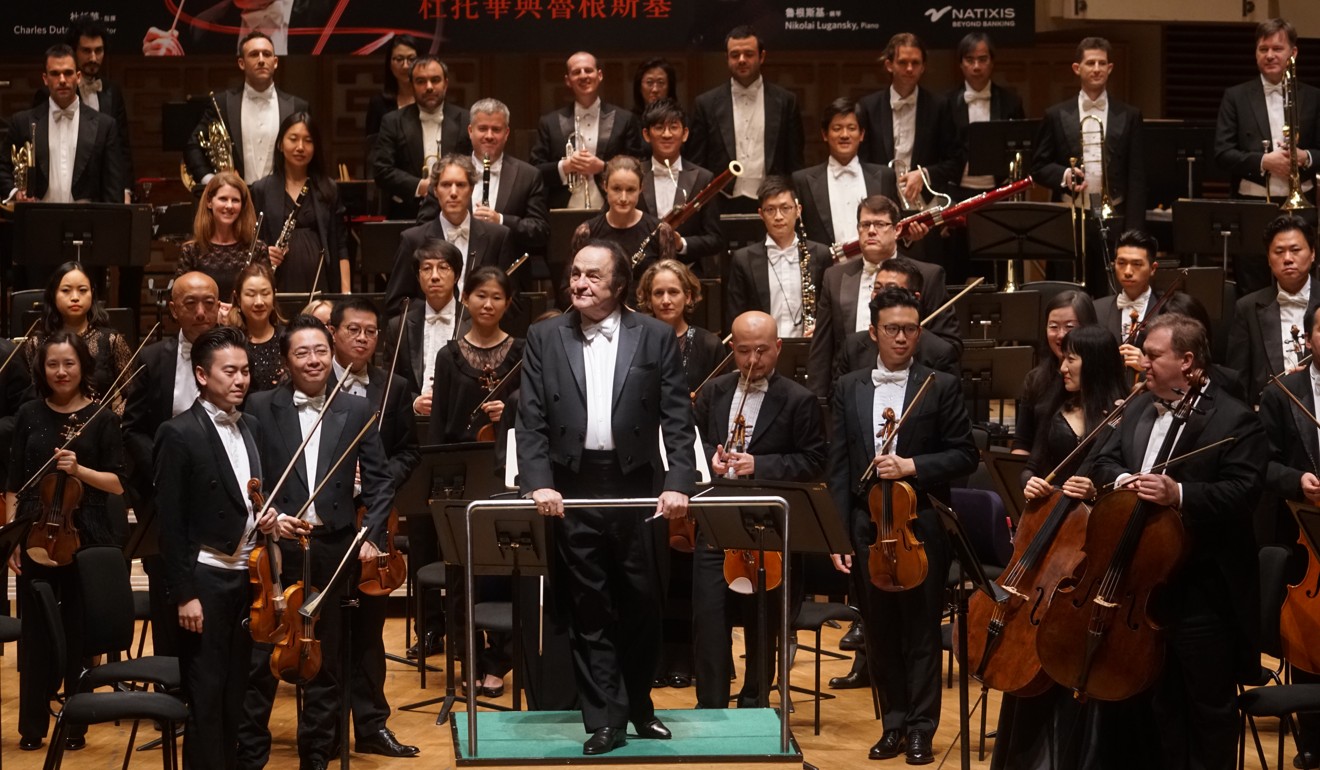 Dutoit, who is 81, looked somewhat weary by the end of the concert, but is as commanding, and no doubt as demanding, as ever and just as riveting to watch.
Dutoit & Lugansky, Hong Kong Philharmonic Orchestra, Hong Kong Cultural Centre Concert Hall.
Reviewed: November 17