Thailand
Get more with myNEWS
A personalised news feed of stories that matter to you
Learn more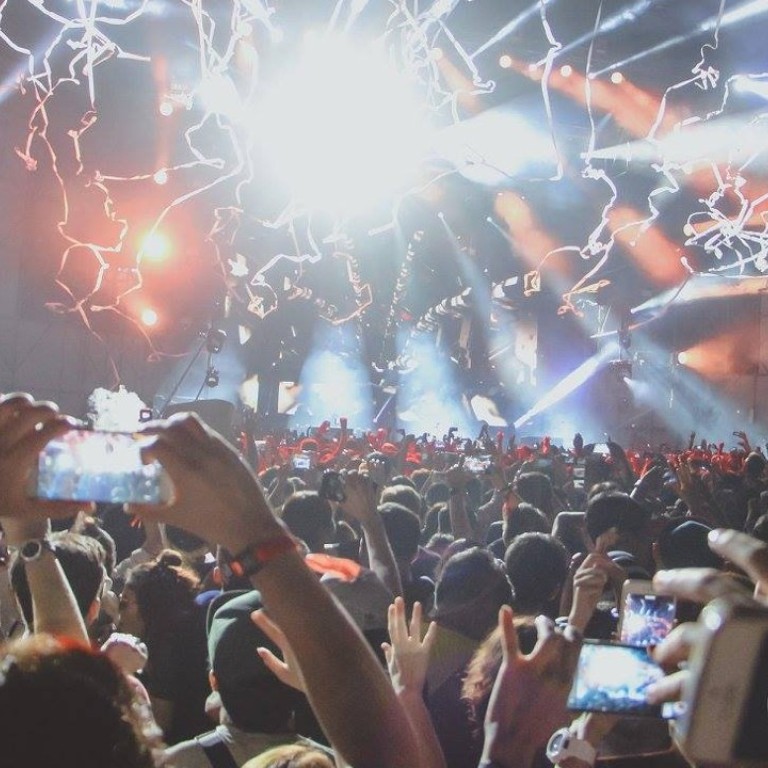 Bangkok's 808 Festival hits new highs as EDM in Thailand explodes, but doesn't forget its underground roots
Featuring the likes of Above & Beyond and DJ Axwell, this month's 808 Festival is celebrating its fifth event in style, but according to the organiser it is getting harder to book acts with competition from events in cash-rich China
Bangkok's 808 Festival has only been going for five years, but the electronic music scene in the Thai capital has changed beyond recognition during that period – from a relative backwater to EDM central.
This year's 808 takes place on December 9 and 10 at Show DC Oasis Outdoor Arena and features the likes of British trance outfit Above & Beyond, Swedish DJ Axwell and rising Belgian techno DJ Amelie Lens.
The festival was the first home-grown event to showcase a range of electronic music in Bangkok, from EDM to trap to techno. But its founder, Arsit Prachaseri, the CEO of promoter AG Productions/Retox Sessions, has been involved in Bangkok's electronic music scene since 2003, when really there wasn't one.
"Back then you could count on one hand how many clubs were playing electronic music," he says. "Now there's at least one festival a month in Bangkok devoted to EDM."
The first 808, in 2013, attracted a crowd of 9,000 people and featured Japanese-American EDM star Steve Aoki, Dutch electro house act Bingo Players and Surinamese DJ Chuckie. Prachaseri says, however, that the breakthrough year was the second, with performances from US rapper Snoop Dogg and French electro act Justice. Other performers during the past five years have included Canadian techno icon Richie Hawtin, Welsh DJ Jamie Jones and US house/techno DJ Claude VonStroke.
Over the years the line-up has struck a balance between EDM acts and a broad range of less mainstream material. Prachaseri says he tries to keep it as diverse as possible.
"Every year we try to bring in something special that's out of the box; some years you can do it and others you just have to go with the market. Over time it's become more EDM-oriented; we have to cater to market demands. But we really want to keep the underground side, and we find the audience are into that."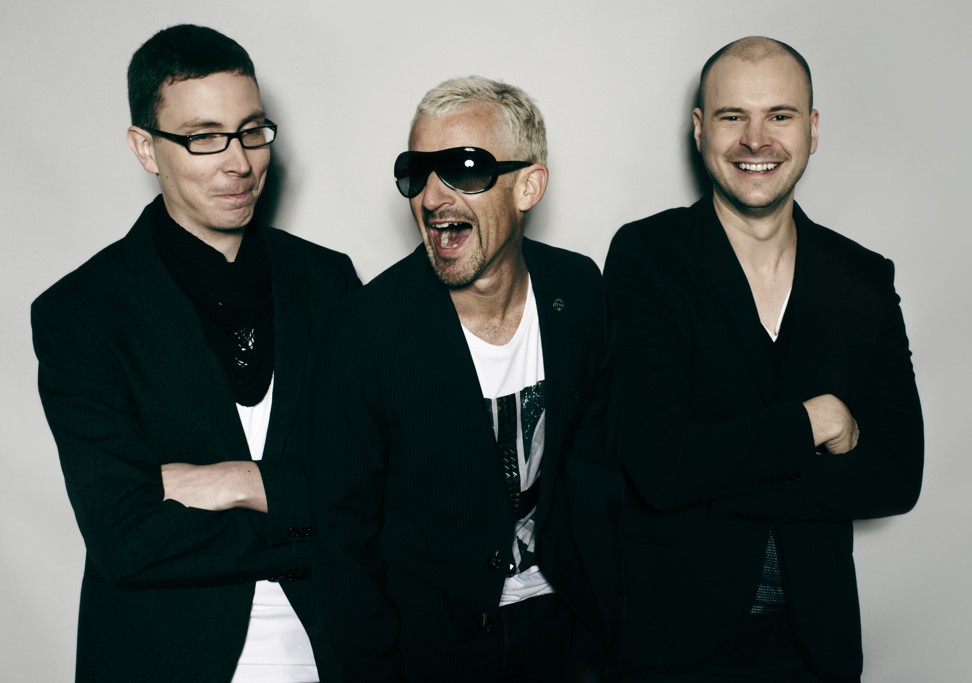 This year's bill features a lot of trap, including Kayzo, Ghastly, Flosstradamus and Slander. There's also electro house DJ and trumpeter Timmy Trumpet, and EDM and future bass from DVBBS.
Prachaseri's involvement with electronic music events dates back to his time as a teenager in Boston in the US, where he was educated from the age of 14. He became serious about music through a high school friend who owned a music shop. He soon became a DJ and started promoting events in the early 1990s aged 17.
"It's now 25 years later and I'm doing the same thing, but it couldn't really be much more different," he says.
He moved back to Bangkok in 2003 and says he imported the same formula of small parties with credible international DJs to Thailand. When he started out, he says, "It was a lot of hard work. There definitely was a scene, but not many international events. At the most you'd get [veteran British DJ] Paul Oakenfold once a year. I brought in more underground names like Danny Howells. Back in the day you could do an underground event like that and get 1,000 people. Today it's very different; the underground market is very small in Asia."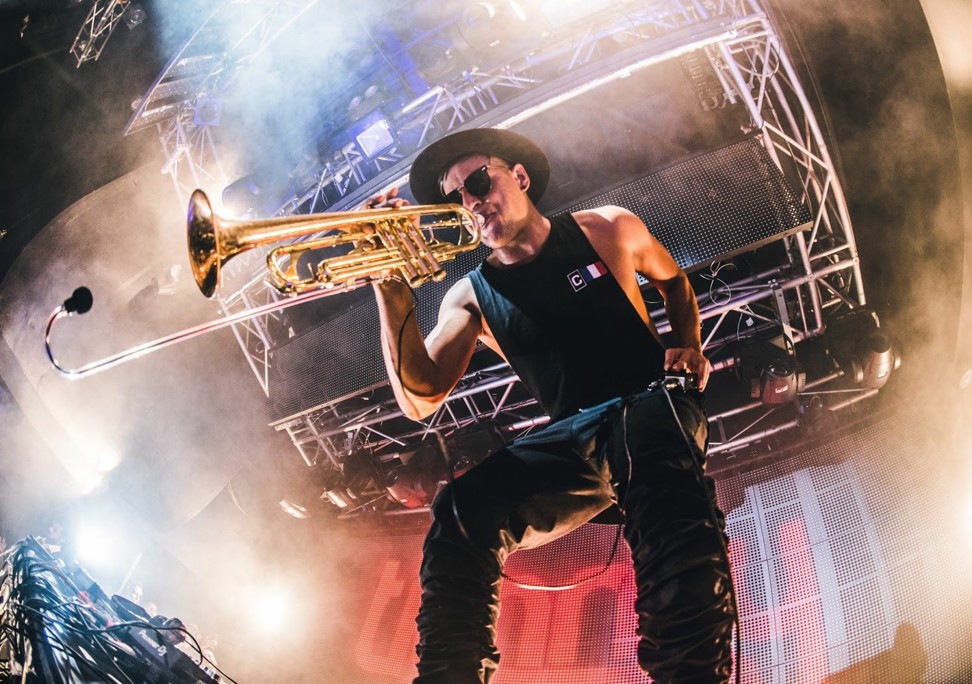 Since he has been promoting electronic music events in Bangkok the appetite for them has gone from almost non-existent to very healthy, meaning more potential customers – but also a lot more competition.
"This year it's been crazy," he says. "I've never seen it like this before. Some of these new festivals work and some don't, but it's good that they're trying.
"I think the market will continue to grow. It's great that there are new festivals coming up in sub-genres that have never been seen in Bangkok before. But it does need the bubble to burst so it can all move in the right direction."
One challenge is that it is getting harder to find acts that haven't performed in Bangkok before, or at least recently. But, Prachaseri says, "If it's more difficult for us to find acts, at least it means the market is maturing".
A real problem in booking acts, he adds, is increased competition from events in cash-rich China. "Any artist going to Asia can play eight dates just in China, and all paying top dollar, so they don't need to go anywhere else."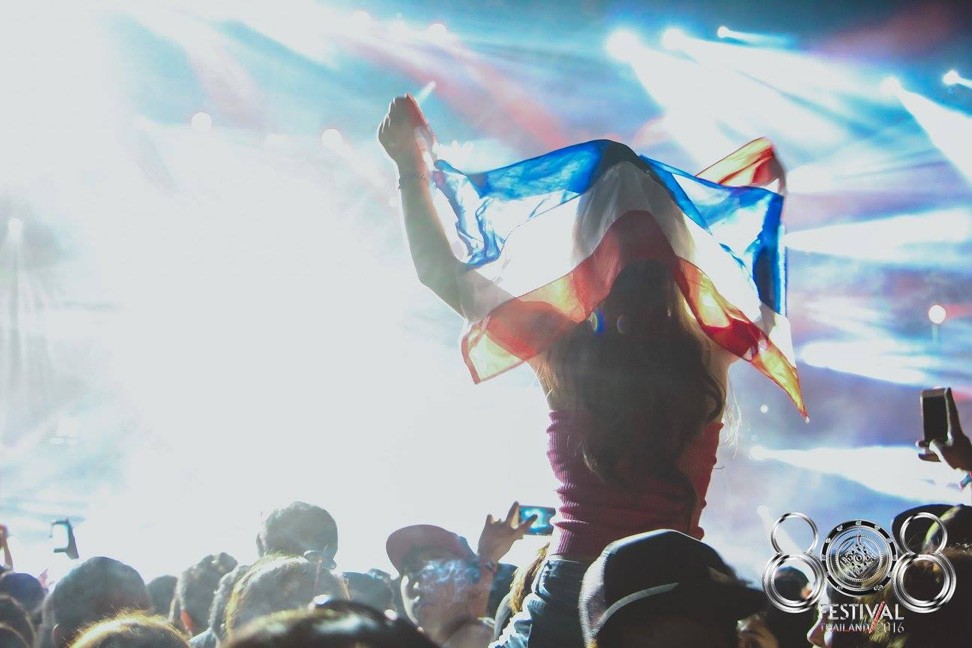 In Thailand, he says, "We keep on adding all this talent and the ticket prices don't really move. If you go too high, you really lose your market. People think: 'With the money we're spending, we might as well go to a festival in Europe.'"
Fortunately, 808 itself gets quite a few festivalgoers travelling in from other countries – mainly nearby ones such as Vietnam, Cambodia and Myanmar, but on occasion as far afield as Australia and South Africa.
Electronic fans in Myanmar's city of Yangon no longer need to make that trip, with 808 Festival Yangon beginning after Prachaseri was approached by local promoter H-Life Entertainment.
He says he treads carefully when it comes to expanding the festival, and likes to keep control over it. "I don't just sell a brand – I'm not an Ultra or a Creamfields. I spent several months in Yangon working on it. The ticket prices for the first one were only US$7 or US$8, so we started off relatively small, and got about 5,000 people; these days it's becoming like Thailand," he says, with crowds of about 12,000, compared to about 15,000 in Bangkok.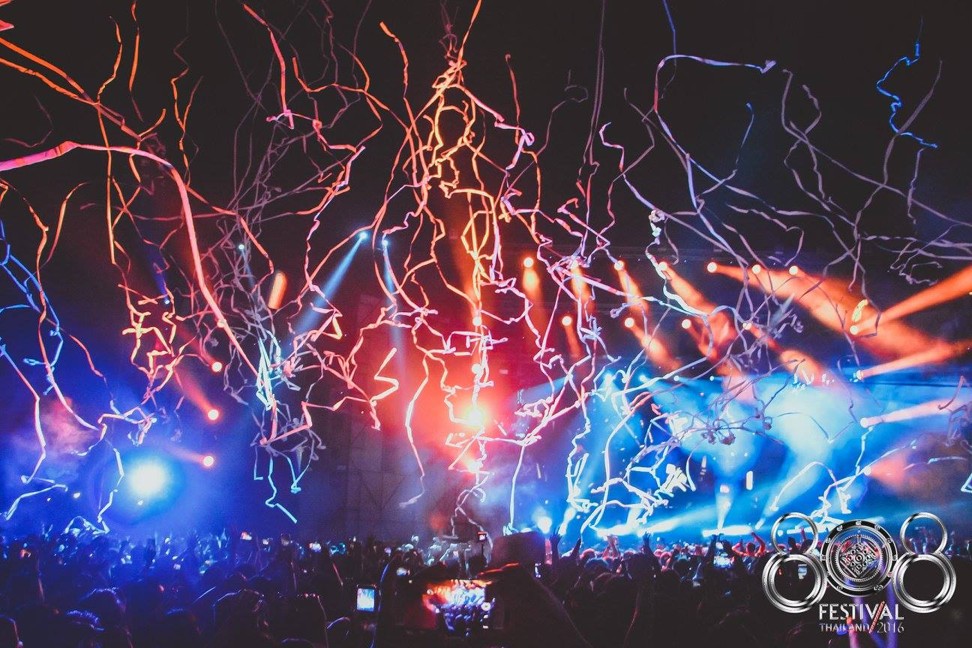 The musical policy, he adds, is similar for both. "People in Yangon definitely know their music. I hate to say it, but it's slightly ahead of Thailand. There's less mainstream EDM; it's more towards future house, trap and dubstep."
The same caution informs his approach to further overseas expansion, so we probably shouldn't expect an 808 Hong Kong any time soon.
"I've been approached to go to other markets in Asia, but if it doesn't feel right, I just won't do it," he says. "I like to get heavily involved on the ground. It's my baby and I've got to give it 110 per cent."
808 Festival 2017, Dec 9-10, Show DC Oasis Outdoor Arena, Jaturatid Road, Huai Khwang, Bangkapi, Bangkok, 2,989 baht (US$91.50) for a two-day pass