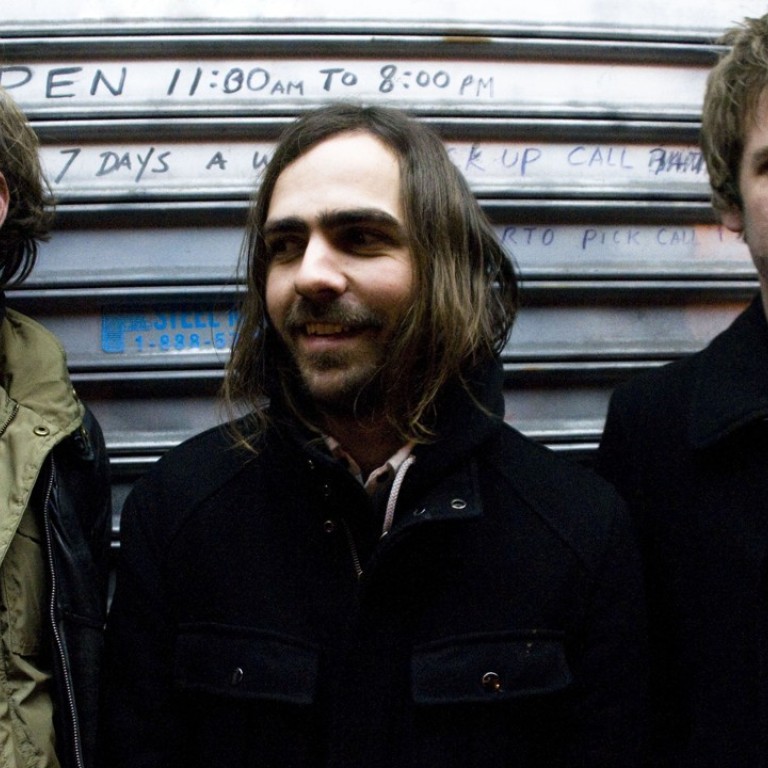 The influential band you've never heard of: A Place to Bury Strangers return to Hong Kong
Despite keeping a low profile, New York band APTBS have inspired countless bands over their 15-year history. We talk to lead singer Oliver Ackermann about why they refuse to be pigeonholed and are not looking for fame
Have you heard of a band called A Place to Bury Strangers? Probably not. And yet for the better part of two decades, the New York noise-rock trio have been wowing a fanatically devoted following in the Big Apple's alternative scene.
Like the Velvet Underground of their day, APTBS have inspired some of the most important bands of their generation without breaking cover from the cult circuit.
And that's all down to main man Oliver Ackermann. The singer, guitarist and songwriter has determinedly kept things low-key all this time.
Even after their most recent album, 2015's Transfixiation, took the band to the brink of world stardom with its haunting, feedback-drenched goth rock, Ackermann decided that was far enough.
"We made a wild story video, which was really fun, with a friend of ours who is a photographer. We picked up with an effects-pedal company and sort of created and invented a lot of different electronic effects units, and we got deep into that world with a bunch of other electronic engineers and artists," Ackermann drawls from his home in New York's Ridgewood district.
"We always have to destroy what we've done in the past and move forward so it becomes a whole new thing."
Ackermann is not a rock star in the traditional sense, as fans in Hong Kong will discover when APTBS play Mom Livehouse in North Point on December 16.
Throughout his band's 15-year history, he's been an arch contrarian, playing music that's been defiantly loud – very loud, in fact – and often difficult to listen to. His lyrics are impenetrable and when playing live, it's often impossible to tell one track from another amid the screes of feedback and layers of distortion.
But that's exactly what's made APTBS the devoutly followed outfit it is today. That Ackermann has made it impossible to slot his band into a neat marketing plan has enabled APTBS to build a dedicated long-standing fan base while avoiding the sort of scene hunters and hipsters whose fickleness can suck the life out of an emerging artist.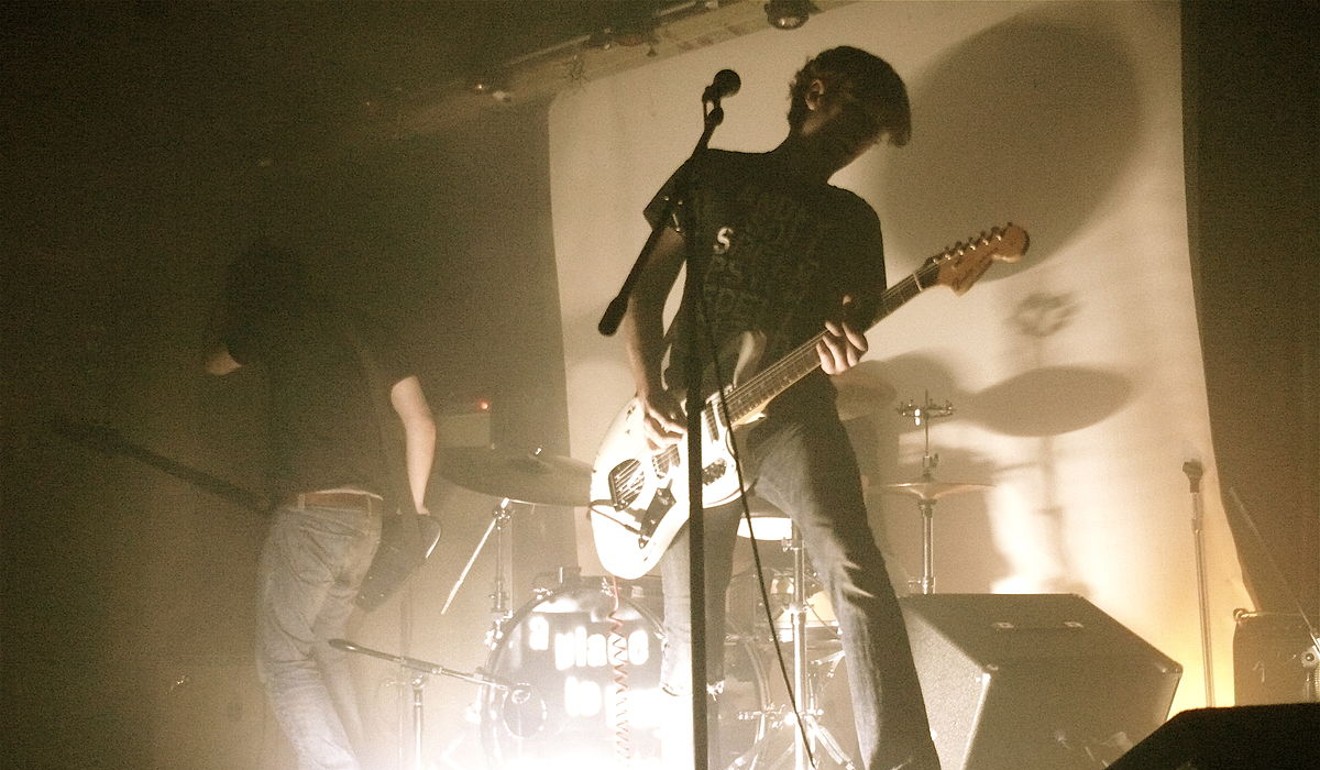 Ackermann's goal has been neither fame nor fortune, just artistic independence.
"That's why we went with the label that we did, Dead Oceans, just because the people are so great and you just feel like you are hanging out with your friends. They are still an independent label and they work to make everything happen from the ground up. That feels good – you don't feel like someone is trying to chase after some money or something, but just making good art."
Ackermann comes across as a barely awake slacker. He's nervous and twitchy, speaks with a slow drawl and his meandering filler-filled sentences often require intense scrutiny to distil their meaning.
But in his handling of the band, he's anything but a slouch. Although he wasn't there at APTBS' founding in 2002, since joining a few months later he has kept a tight rein on the outfit. Ackermann now handles guitar, vocals and bass, and is joined by Dion Lunadon on bass and guitar, and Lia Simone Braswell on drums.
He famously runs the whole show, from writing songs to booking gigs to organising the merchandise stand. It's his band and he's going run it how he – and the fans – want it run.
"We try to be involved in everything as much as we can because we then have direct control over things like artwork," he explains. "But you also want to give other people a chance to do things too, so there are other people that we work with constantly and that's fun – although we don't necessarily want to have that happen.
"Those one or two decisions we ever made in our lives because someone was telling us what to do didn't really work out or didn't do much of anything, so we just followed whatever we wanted to do after that.
"I think people can see that. Maybe it doesn't appeal to everybody, but it fills a hole for people who are looking for something that you just can't get anywhere else."
Formed in Brooklyn's then hip Williamsburg neighbourhood, the band built their live reputation at a venue that opened in the factory of a local guitar effects pedal maker called Death by Audio. The shows eventually outgrew the site's industrial function and the grubby building rapidly grew into one of the hottest venues in New York.
Part dive bar, part art gallery and part Andy Warhol's Factory, the now-defunct venue was a magnet, not only for New York's emerging bands and creatives, but also for the great and the good of the recent US cult rock scene, including psych heroes Ty Segal and Thee Oh Sees (now known as Oh Sees). For Ackermann, it was a training ground, an incubator of creativity and a home.
"It is pretty wild how that sort of stuff came together and how many bands that came through there and became friends with us went on to become really huge bands and different artists," he says. "I met them and came through with them in that collective and formed other things. That is exactly what the Factory was about."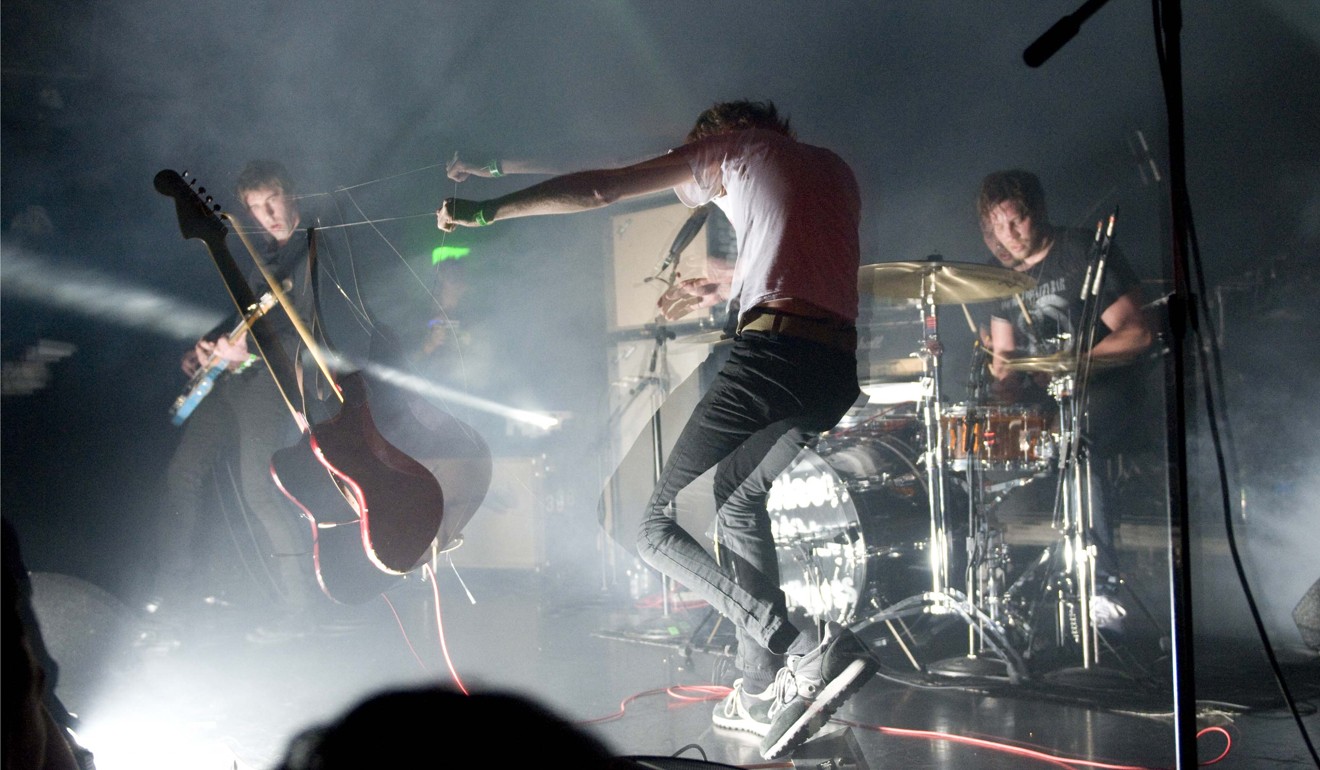 Ackermann was surprised at the reception the band received the last time they played in Hong Kong. His memories are hazy but he remembers the heat and a day when he visited "some kind of bird sanctuary", an admission he concedes "isn't very rock'n'roll".
But he was taken with the city enough to keep an eye on events here ever since, and is aware of the political tensions and the fear of Beijing's ever-tightening grip in the past few years.
Ackermann is also a fan of the music emerging from China, especially Chinese/Kazakh folk rocker Mamer, and is optimistic that the growth of the nation's musical underground can offer a blueprint for broader changes in society.
"People are truly tapping into themselves and expressing it," he says. "We're in an age where people have access to all of that stuff. Since the internet is taking off there it gives the opportunity for people to connect with artists all over the place and make stuff happen."
A Place to Bury Strangers 8pm, Dec 16, Mom Livehouse, B39, Seven Seas Shopping Centre, 113-121 King's Road, North Point, HK$290 Ticketflap