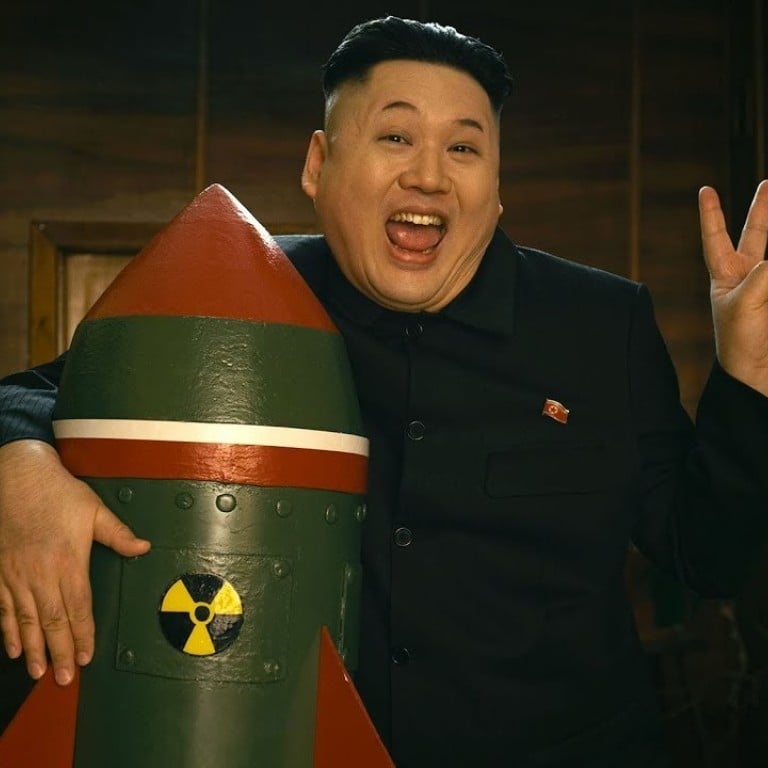 Video
Kim Jong-un lookalike from Hong Kong falls in love with missile in Russian rave-pop video
The tensions between the US and North Korea are good for business for the Australian impersonator, and he recently starred as a love-struck Kim in Russian group Little Big's LollyBomb video
In a world ever-ready to see the funny side of North Korea's grim regime, Hong Kong's most famous Kim Jong-un lookalike is watching his star rise. The resemblance is uncanny: with his distinctive shaved haircut and round chin, the Hong-Kong born Australian known only as "Howard" is a dead ringer for the hermit kingdom's Dear Leader.
This week, he starred in a music video for the Russian rave-pop group Little Big's LollyBomb. The video centres on Howard as Kim, whose eye is caught at a state dinner one day by a big, shiny, metal, red and green missile sat at a neighbouring table.
A starry-eyed courtship follows, during which the somewhat unconventional couple get tattoos of each other's names and hit the club. Kim then strips off to make love to the bomb, before watching tearfully as his beloved missile is launched into the stratosphere by his country's military.
While the repetitive song didn't particularly appeal to Howard, he was on board with the premise of the video right away.
"Before the shoot, I'd only read a short description of the script, which said I fall in love with a bomb. They were scared of telling me what I had to do, but when they told me I was like, 'Oh yeah, that's awesome. No problem, I will f*** the bomb.'
"They thought I was very conservative, but I have a good sense of humour: I love satire and I don't mind taking my clothes off," he says, adding with a cheeky laugh: "I think that was the closest to doing a porno that I'll ever get."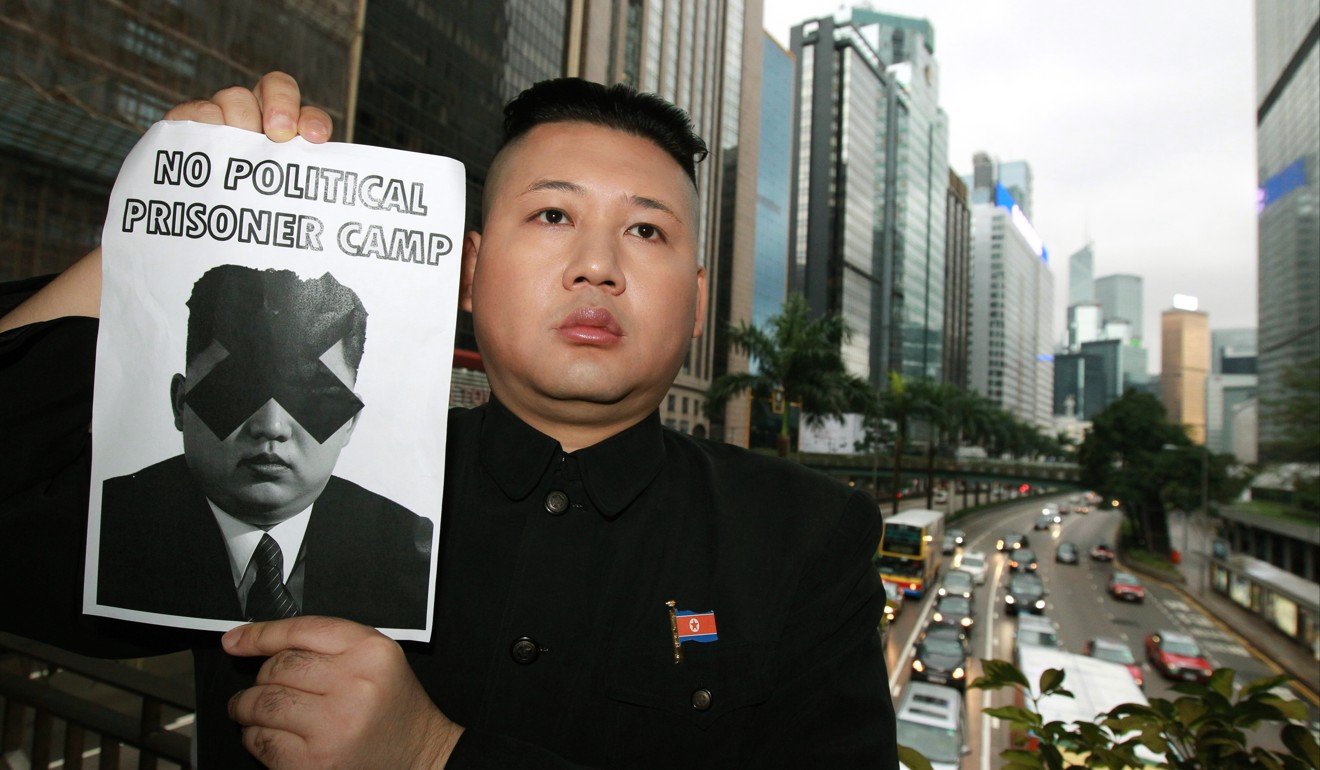 Little Big's team found Howard via his Facebook page while seeking a Kim Jong-un impersonator. At first, he turned the offer down, and recommended one of his competitors. However, the other impersonator shied away from the project too.
"He didn't want to do it because he's South Korean and they have spies there. He said he tries not to get into anything too political, or make too much fun of Kim."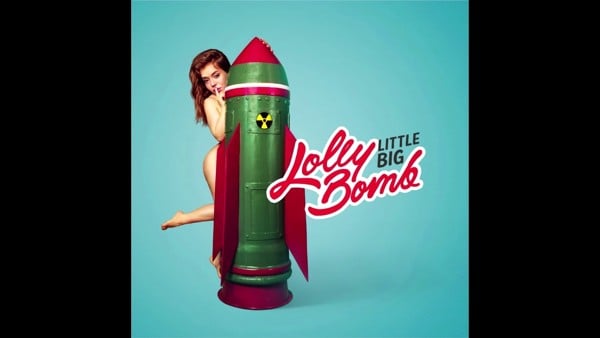 Eventually convinced, Howard flew to chilly Saint Petersburg for the shoot, which took three days and involved a crew of 50 people over 10 locations.
"The opening scene alone with all the soldiers involved 25 guys," he says. "They told me they had difficulty getting Asian-looking actors in Saint Petersburg, where there aren't many Asians. So they had to get Siberians, who look slightly Asian."
Inspired by an eclectic range of acts, including Cannibal Corpse, The Prodigy and Vivaldi, Little Big, formed in 2013 in St Petersburg, have been described as "a Russian mental patient's answer to [South African rap-rave act] Die Antwoord" and have gained a reputation for outlandish stage wear and ambitious, viral music video concepts.
"We were just discussing North Korea in a cafe and thinking about what the dictator likes," the group's co-founder and producer, Alina Pasok, says via email, on the inspiration behind the shoot. "We realised that he only has warm feelings about nuclear bombs, so we became interested in showing a relationship between Kim Jong-un and the bomb."
The house-inflected track uses simple electronic beats and a high-pitched refrain to create an earworm effect. As of Tuesday morning, the video had gained more than 3.5 million YouTube hits. "The song is really about women," says the band's singer and director, Ilich Prusikin. "The lyrics are about a beautiful woman, whose glory is as explosive as a bomb. It's funny that we made the script literal."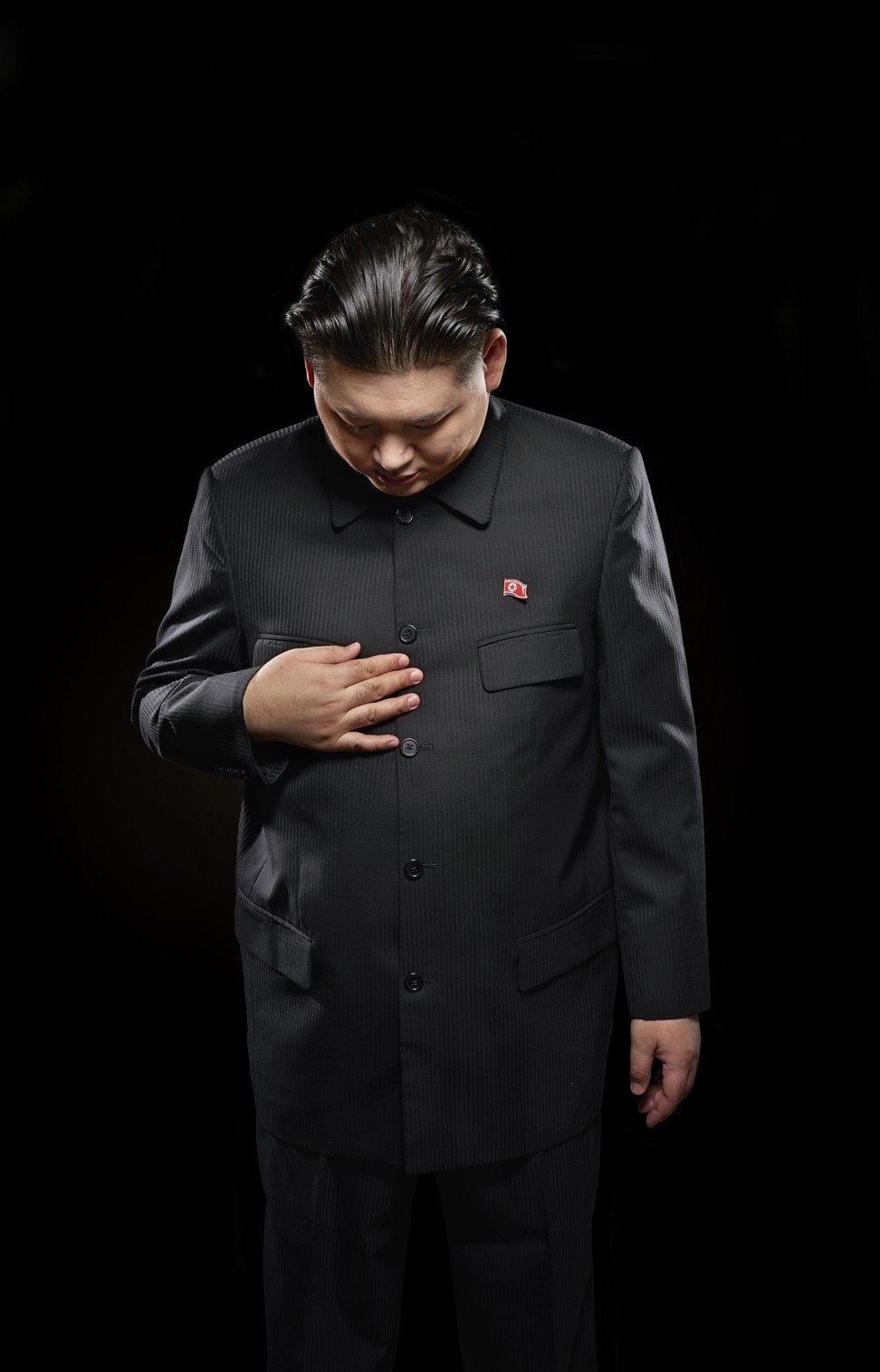 Howard, who claims he is also often mistaken for K-pop superstar Psy, says the current political tensions and petty insults between US president Donald Trump and Kim Jong-un are great for business.
"Every time Kim launches a missile, Trump calls him 'rocket man', or says 'we'll fight fire with fire', I get more work doing commercials and films."
Although Howard's appearances and antics haven't provoked a response from North Korean leader so far, he found it "weird and funny" to learn that Kim's brother, Kim Jong-nam, had "liked" his Facebook page before his assassination in February. "Politically, it's been a horrible year, but, because it's been so crazy, my career has really picked up."
Starring in a music video is not a world away from the lookalike's day job: a drummer and music producer by trade, Howard specialises in jazz and Brazilian music, and founded the group Bossa Negra, which rearranges and reinterprets well-known Brazilian songs to be sung with Chinese and English lyrics.
Last year, he also put his name to sunglasses company Dear Leader, which donates US$10 for every pair of shades sold to secret organisations working within North Korea to bring down the regime; for example, by smuggling in USB drives with information and forbidden media from the outside world. "I went to Copenhagen last year and we made a film making fun of all the myths they tell: like how Kim invented the hamburger. It's pretty funny," Howard recalls.
Howard stars in an advert for Dear Leader
On what Howard thinks the leader himself would make of the irreverent LollyBomb, he says: "I don't think he'll like it at all. Doing this, there's a cost. My mum keeps telling me, 'You gotta watch out for your personal safety; you're gonna get killed one day'," he laughs heartily.
Will Howard ever be reunited with his favourite missile? He wasn't able to bring it home from Russia, he says with a sigh. "It weighed about 10 kilos and I'd have had trouble checking in something like that at the airport." However, the star-crossed lovers' paths may cross once more, he adds: "We're talking about hopefully doing a live show and I'll make love to it onstage."