Music
Get more with myNEWS
A personalised news feed of stories that matter to you
Learn more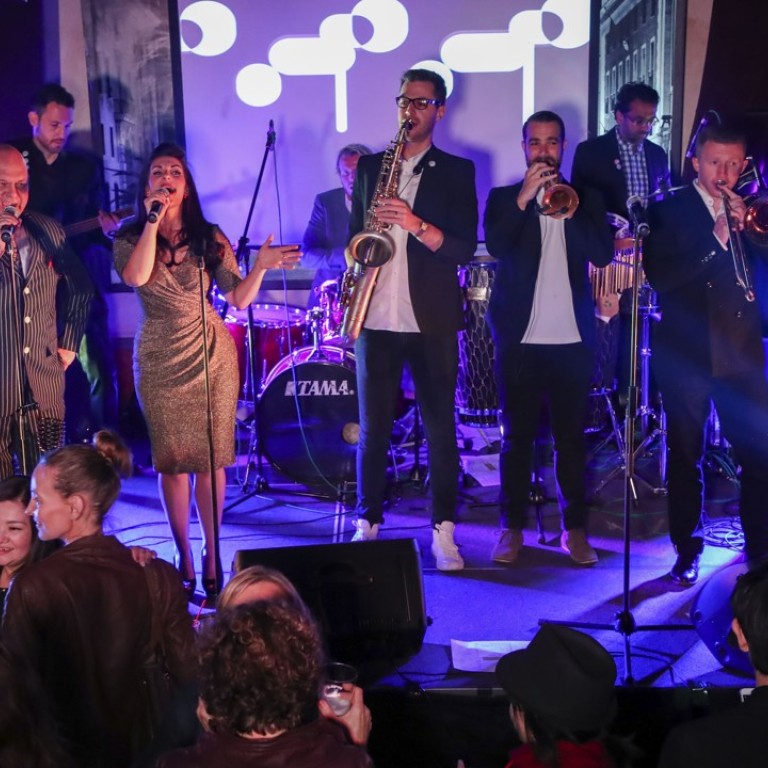 Ska and reggae in Hong Kong: how the Red Stripes are driving the city's emerging scene
The 10-piece band have played with ska stars, including Neville Staple from The Specials and Prince Buster's son Sultan Ali, in front of tens of thousands at festivals in Asia, and have just released an album, 'In the Ska East'
With soundchecks complete, it's cramped in the confined and dimly lit backstage area at Grappa's Cellar in Central, as musicians make last-minute preparations for a special night of ska music.
"We've created a new scene; an emerging ska and reggae movement in Hong Kong," says Fred Croft, lead singer of the Red Stripes, the city's own 10-piece ska and reggae ensemble. It's early December and the band are headlining a night at the Italian restaurant and live music bar, in the basement of Jardine House.
There is an emerging ska scene in Hong Kong, and this underground venue is already full, with about 500 devotees anticipating a loud, dynamic and fun night out.
"Tonight is a testament to what we have achieved – it's been a five-year journey," says Croft, dressed in an immaculate grey pinstripe suit with lurid braces and highly polished brogues.
It's a big night for the Red Stripes because it's the launch event for their debut album, In the Ska East, already included in the top 20 new releases of 2017 by a prestigious international online ska music magazine based in Britain. Do the Dog Skazine commended the album, recorded at Billboard Studio in Central, as "bursting with highly danceable 2 tone & trad ska".
Ska music materialised in Jamaica in the 1960s, a loose fusion of reggae, calypso and American jazz, and became associated with a fashionable gangster-style subculture driven by young aficionados, known as rude boys. They were generally impoverished Jamaican teens who were recruited by sound system operators (mobile DJs) to crash each other's street dances.
Rude Boy culture became a standard source for ska lyrics. Early pioneers of ska include Desmond Dekker, The Skatalites, Byron Lee and the so-called King of Ska, Cecil Bustamente Campbell, better known as Prince Buster.
Ska is upbeat, energetic and all about dancing, or "skanking", to give it the proper ska tag.
The musical genre enjoyed a prolonged second wave in London in the late 1970s, when the 2-Tone record label launched bands including The Specials, The Beat, Bad Manners, and The Bodysnatchers.
Hong Kong is a long way geographically and culturally from 1960s Jamaica or punk rock-era London, and Croft admits it hasn't always been easy to connect with local audiences and their success has been hard-earned.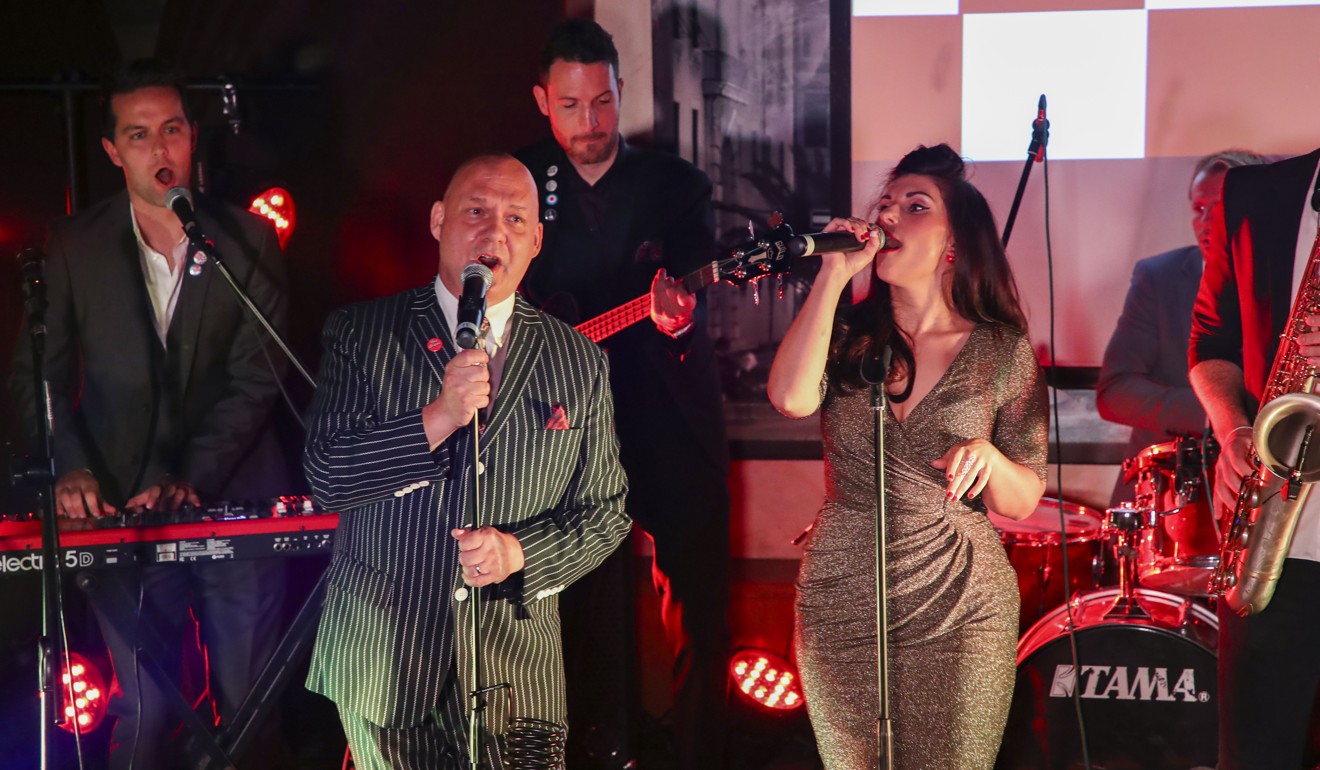 "In the early days, if we were given 45 minutes at The Wanch [music bar in Wan Chai] at 10pm on a Friday night, we thought we had made it," he says.
Croft formed the band six years ago after chatting with bass player, Paul Stripe, over a tea break at the local school where they both worked as art teachers. Both had been professional musicians in their younger days in Britain, and in a moment of mutually inspired creative enthusiasm over a digestive biscuit, they agreed it was time to set something up in Hong Kong.
"It took some time to get going as we had to wait for Paul to buy a bass guitar," says Croft, teasing Stripe, who also organises the city's annual International Reggae and Ska Festival every summer.
"Hong Kong needs a good reggae and ska scene," says Stripe, but both co-founders admit when they started performing soul, funk and reggae covers, it took a while to get the band's format right in venues where audiences were more used to standard rock music covers or Canto-pop.
"At first, we couldn't find a formula that worked," says Croft. That was until saxophone player Cam Otto from Canada joined the band, with his experience of the third wave of ska music, in North America. It nudged the band more towards the genre that they all felt shared roots in. Something had clicked, but the turning point came at the Clockenflap music festival in 2014, after they had established a settled line-up of former professional musicians and felt confident enough to take the next step.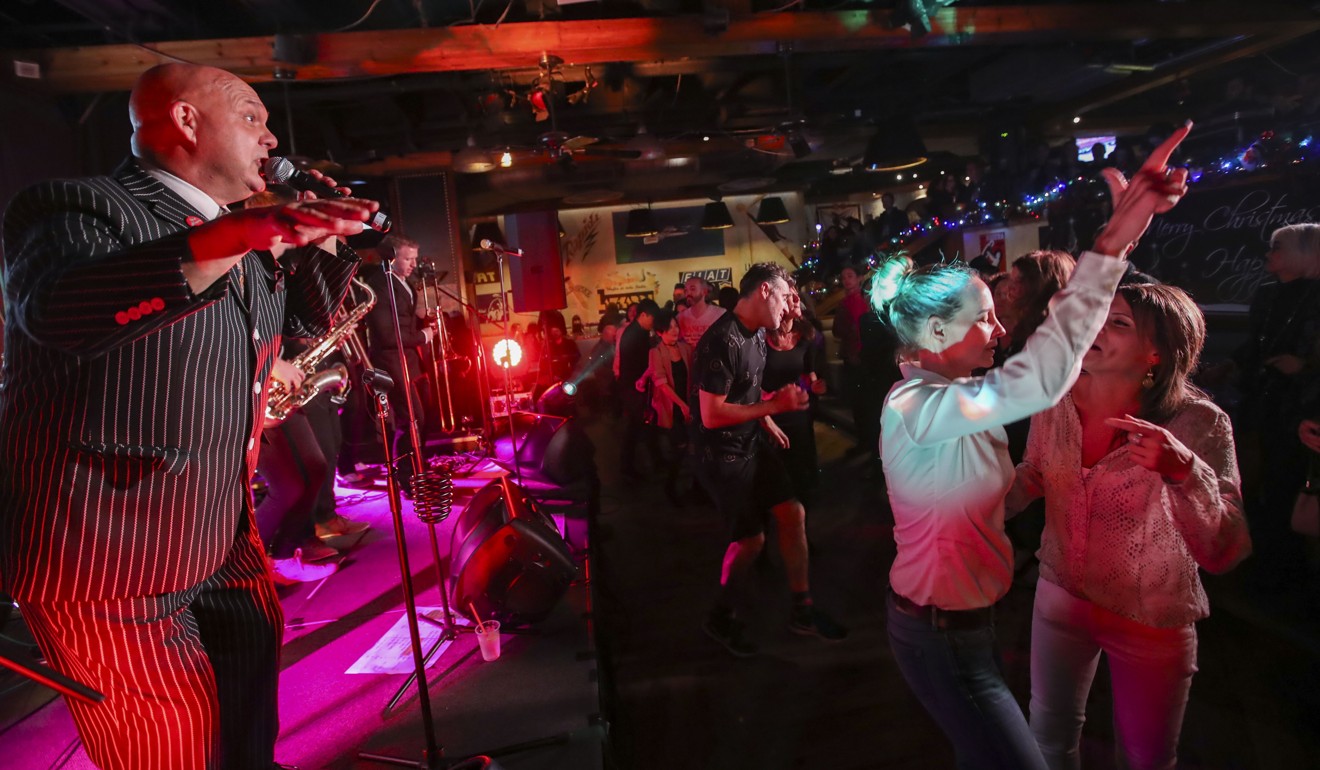 With little expectation of success, Croft and Stripe proposed the idea to the festival organisers of performing with Sultan Ali, son of the legendary Prince Buster, who made contact with the band via social media.
"We pitched the idea of playing live with a ska legend and they went for it. We couldn't believe it," says Stripe. It meant the band graduated from late-night gigs in Wan Chai bars to playing Prince Buster classics, such as One Step Beyond and Al Capone, to tens of thousands of people at an international music event. That Saturday afternoon, the Red Stripes shared the same stage as Travis, the Flaming Lips, and Kool and the Gang, who came on after them.
"I remember we went on stage at 4.30pm and it was just massive. That was the turning point for us," says Croft, and both co-founders felt instinctively that they could make real progress.
Since then, the Red Stripes have played festivals and concerts around Asia, including Modswing Singapore, the Semarang Ska Festival in Indonesia, Taiwan Festival of Ska, Rock steady & 2 Tone in Taipei, Jam the UK in Tokyo, and the huge Kuala Lumpur Ska Festival. In August this year, they played as the backing band for Neville Staple, former singer from The Specials at the Hong Kong International Reggae Ska Festival at PMQ.
"I got to play [The Specials classic song] Ghost Town, with Neville," says Stripe, as though he can still hardly believe it himself.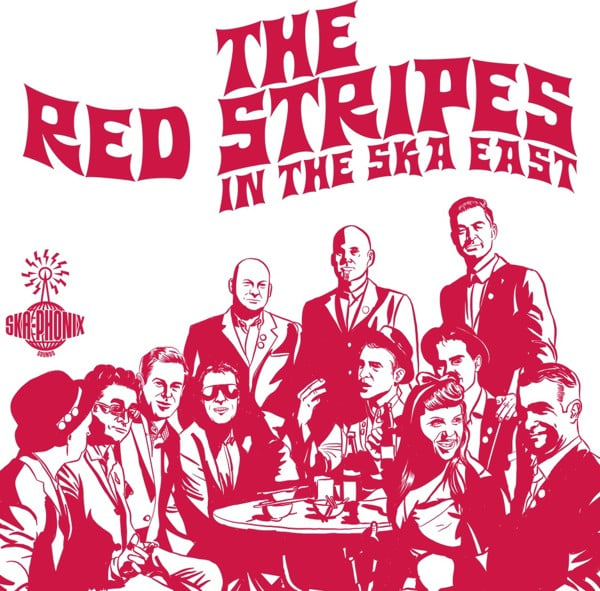 The band started writing their own songs and under the guidance of ska vocalist, writer and producer Sean "Cavo" Dinsmore from New York third-wave ska band, The Toasters, they went to Billboard Studio to record
In the Ska East
. Dinsmore is now based in Hong Kong and the album features special guest vocals from Staple.
"Good stuff that is well worth investigating," Do the Dog Skazine says, and just to hear Staple sing Hong Kong Special makes the purchase worthwhile. The band performed some of the tracks at Clockenflap this year.
"To see people sing along to songs that we wrote is a massive buzz," says Croft, and the band thinks it gives them integrity and a "calling card" for their next stage. They have already been invited by a well-known British-based ska band to tour with them next year and been commissioned by Trojan Records to contribute to a new compilation album.
"The last time we played Clockenflap it was all our own stuff so we had a mentality of who we are," says Croft, who writes most of the new material with trumpet player Simon Nixon.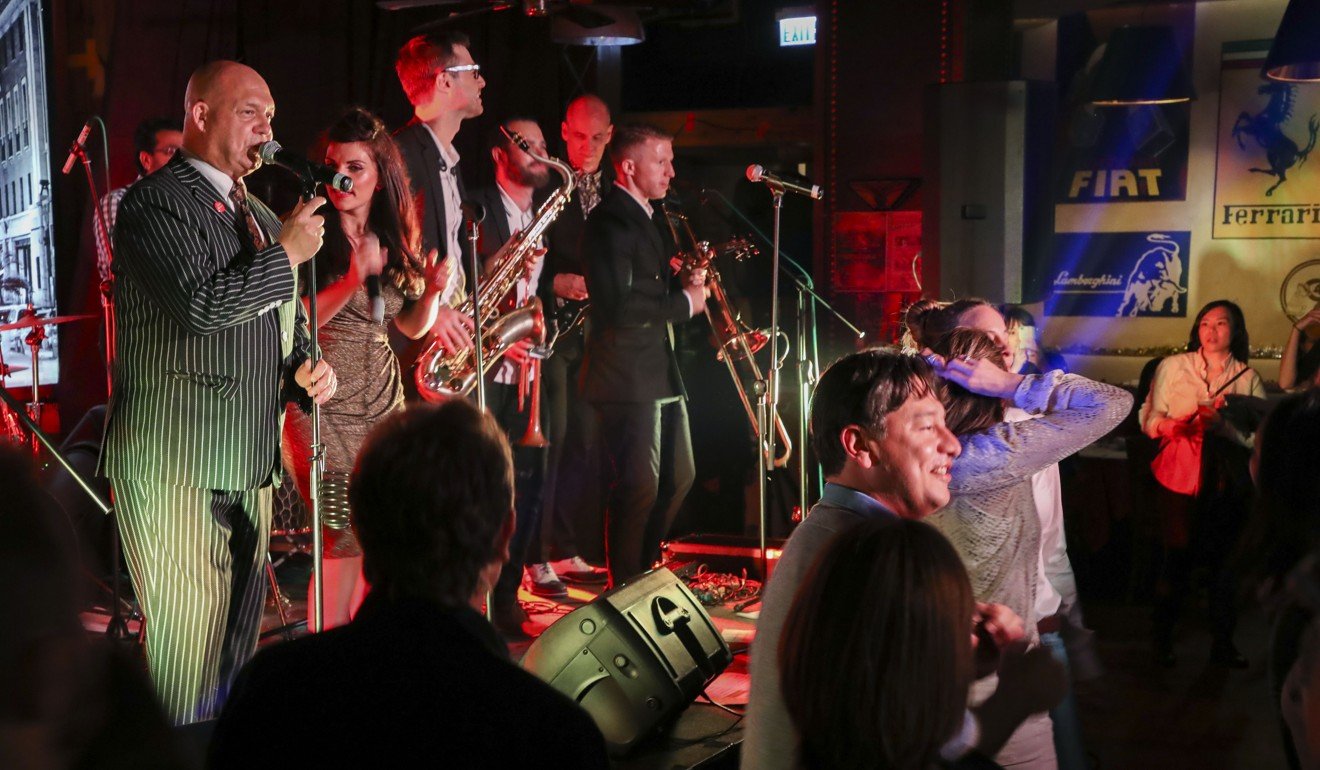 Despite the success, band members are not at imminent risk of being dazzled by celebrity and an opulent rock'n'roll lifestyle.
"No one makes money out of the band," says Croft. "We invest everything back into the music," he adds. Flying a 10-piece band across Asia to perform at festivals is an expensive business, so all performance fees go back into travel, stage costumes, CD production, promotional materials and marketing.
The band maintains strong links with the emerging ska movement in other parts of Southeast Asia, and tonight the Red Stripes are supported by Taiwanese outfit, Skaraoake, who offer a smooth jazzy and Latin take on ska.
"This is a great venue for us – a perfect sized club with a two-tier auditorium," Croft says of Grappa's. And by the time the band goes on stage, it's busy and people are still streaming in. Every table is taken, the open dance area is full and, judging by appearances, members of the Hong Kong ska scene represent an eclectic social mix.
Well-groomed urbane locals mix with expatriate men in pork pie hats and banker types trying to look relaxed in amah-pressed polo shirts tucked into their Levis. Self-conscious, uber-cool, pretentious and hipster it is not.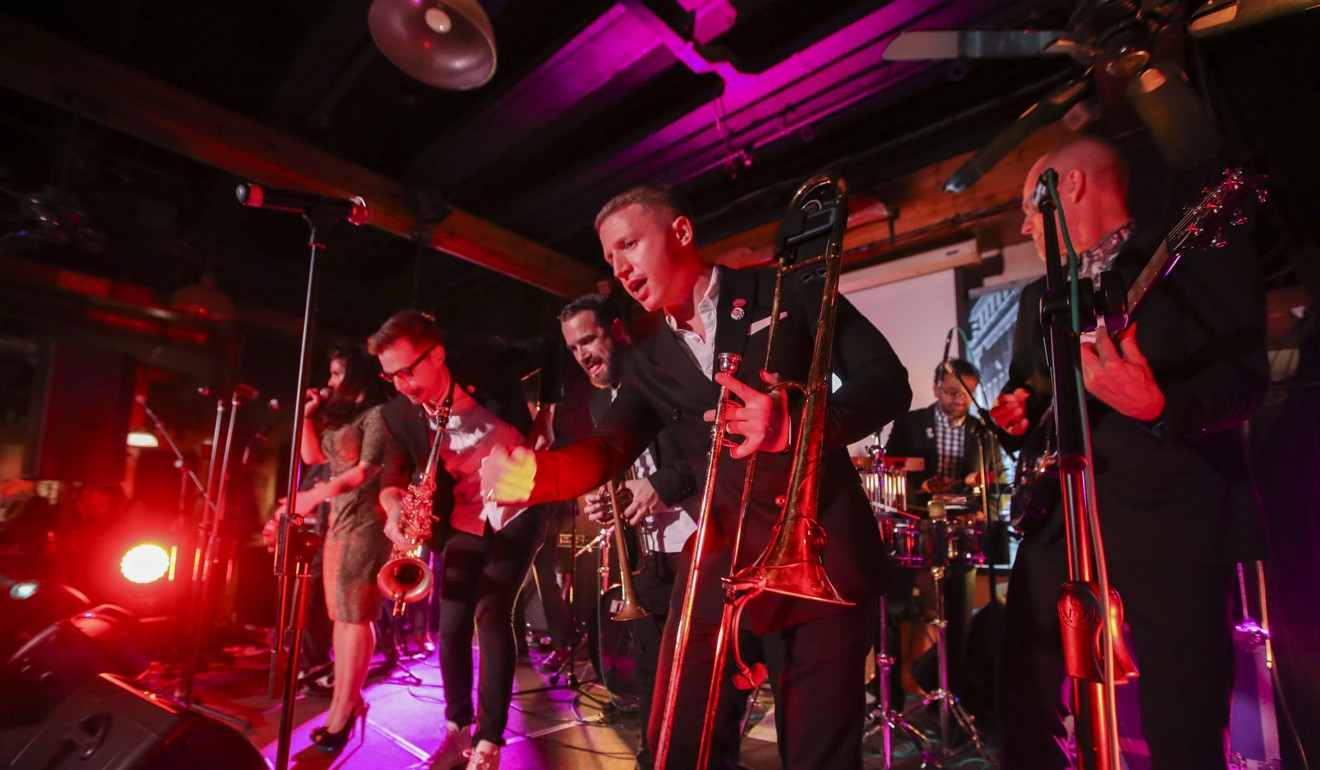 As the Red Stripes kick things off with some rousing upbeat tracks from the new album, such as
Julia Posh
, there is a surge for the dance floor, where enthusiasm seems more of a prerequisite than finesse when it comes to skanking. The band mixes in some classic covers including
A Message to You, Rudy
, the 1967 rocksteady song by Dandy Livingstone, which later became a British top 10 hit for The Specials in 1979, and comes even more alive.
Within a few minutes, the dimly lit basement restaurant is throbbing with energy and no one is thinking of pizza or pasta as Croft shares vocals with Sarah Watson and the three-horn section bursts with synchronised brass accompaniment, led by trombonist Hugo Busbridge.
This is the sound of the ska East, or as Croft announces defiantly, as he grabs the microphone at the end of the first session of the evening, to the sound of thunderous applause and wild whistling:
"Tonight, is a ska night."
This article appeared in the South China Morning Post print edition as: SKA A TTRACTIO N