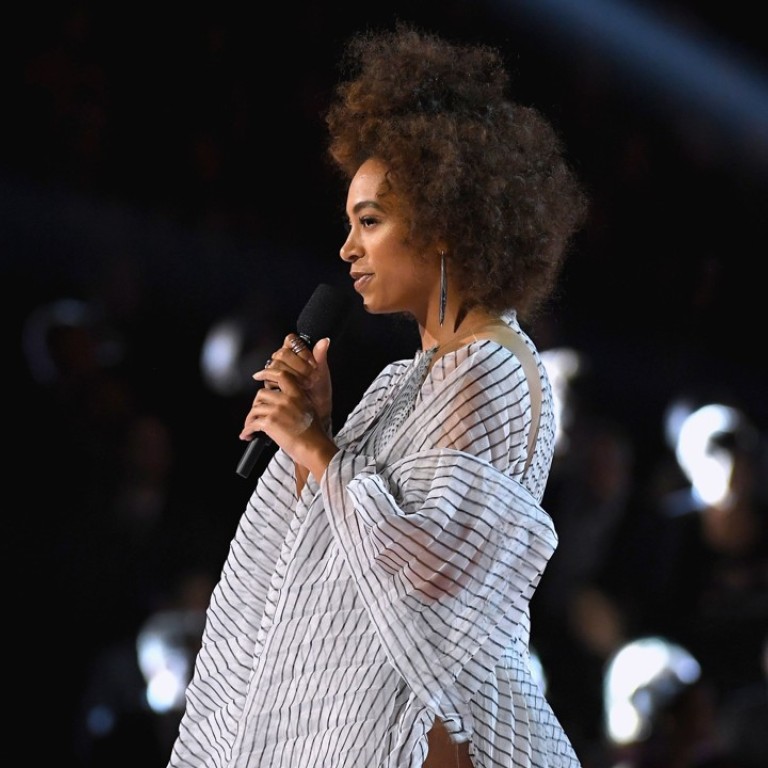 Beyonce's sister Solange reveals nervous system disorder and cancels show
Experimental R&B singer Solange has revealed that she suffers from an autonomic nervous disorder after cancelling a New Year's Eve performance in South Africa.
Solange, the younger sister of pop superstar Beyoncé, said doctors had advised her not to make the long journey from the United States.
"The past five months I have been quietly treating, and working through, an autonomic disorder," she wrote on Instagram on Wednesday.
"It's been a journey that hasn't been easy on me. Sometimes I feel cool, and other times not so cool at all."
Autonomic disorders affect the nervous system, which can have wide effects on the body's functions.
According to The Mayo Clinic, an American non-profit organisation with a specialist neurological division, "Symptoms are wide-ranging and can include problems with the regulation of heart rate, blood pressure, body temperature, perspiration, and bowel and bladder functions."
Solange did not reveal further details on her condition.
The musician had been due to headline the inaugural Johannesburg edition of Afropunk, an increasingly influential festival born in Brooklyn that showcases cross-cultural connections in alternative music.
Solange voiced deep regret for missing the festival in South Africa, a country that she said has "tremendous meaning for me."
The 31-year-old singer won wide critical acclaim and commercial success last year with "A Seat at the Table," an introspective album that reflects on the state of black America.