Hong Kong metal band Bamboo Star on crowdfunding recording in Los Angeles with a legendary producer
Lead singer Wilfred Chung, aka Wolf Red, talks about how the band turned to Kickstarter to fund recording of their first album in California and why the Hong Kong music scene needs more online exposure to grab global attention
Bands that don't fall into the Canto-pop genre rarely win recording contracts in Hong Kong, where it can be a struggle to earn a living as a musician at the best of times and there is little government support available.
So Hong Kong metal group Bamboo Star turned to crowdfunding, raising HK$56,000 (US$7,200) on Kickstarter towards recording their new album, which will be released in April.
The live-performance favourites spent several weeks in Los Angeles in December recording with famed US rock producer Bob Marlette, whose name is on the liner notes of albums by Black Sabbath, Marilyn Manson, Alice Cooper, Tony Iommi, Airbourne, Lynyrd Skynyrd, Rob Zombie and Black Stone Cherry.
Despite calculating that the entire project would cost close to HK$300,000, the band initially set a more modest target of HK$20,000 when the campaign launched in late November. They were encouraged when the final sum surpassed their goal, providing funds for just under 20 per cent of the total cost.
"The crowdfunding target was to cover at least the production of the physical items," says lead singer Wilfred Chung, whose stage name is Wolf Red. "But we have a long way to go to cover the full project costs. This means 2018 will involve a lot more live performances and touring. We're not messing around – we want to grow with this album and we have to do it right."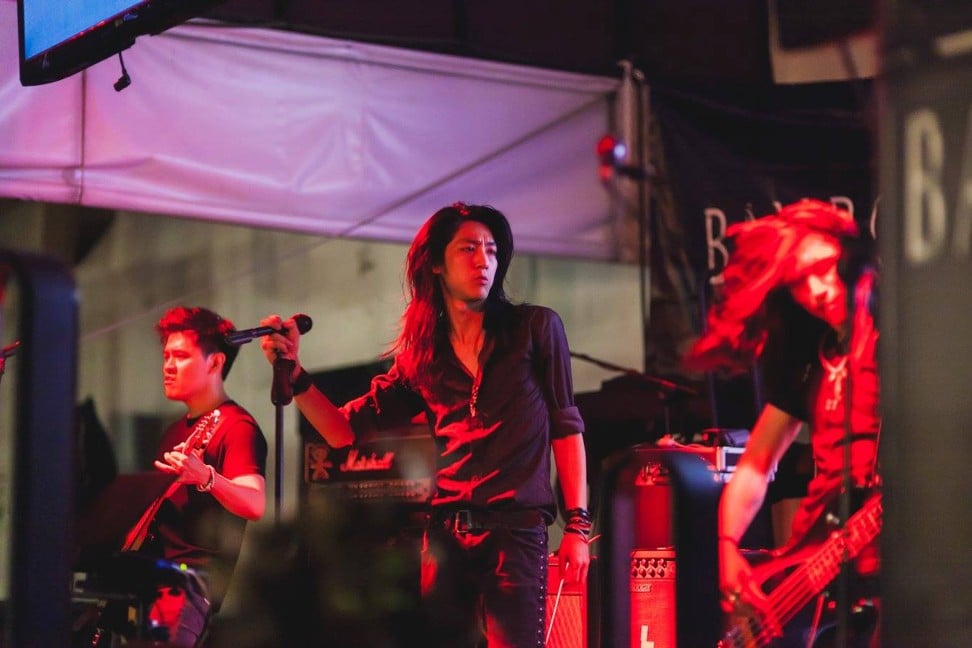 The band first stepped onto the international stage in 2015 when they won Planetrox China, the regional division of a global battle-of-the-bands competition which earned them a slot at Canadian music festival Envol et Macadam.
Later that year, they released their six-track debut EP Broken Hearts and Bleeding Parts, which came as a throwing-star-shaped CD. In 2016, they signed to US-based label Vertusent Music Group.
"With an independent label, we forgo an advance in order to maintain more long-term creative control," Chung explains.
The quartet's sound, which has been compared to Def Leppard, Motley Crue, X Japan and Van Halen, is heavily inspired by the theatrical power rock of the 1980s. Their name is a play on the Cantonese slang term juk sing for ethnically Chinese people born in the West, or one who identifies closely with Western culture.
With the band now back in Hong Kong and the album in post-production, Chung reflected on recording in California, which has given birth to many seminal metal albums.
"Recording in the same room and using some of the same instruments and gear as some of the biggest rock icons in the world has been both incredibly humbling and exhilarating for us," he says.
"Working with a producer who understands our genre but who can also work with the kind of sound we want to make has accelerated our musical process. The daily recording schedule was quite gruelling and we worked non-stop until it got dark with only small breaks."
Working with Bamboo Star was a new experience even for industry veteran Marlette, who had not previously produced for an Asian band. "My first and biggest anxiety was the language barrier [but] it turns out their English is much better than mine!" Marlette says via email.
Once recording was underway, he realised he had underestimated the hard-rocking Hongkongers. "Their songs were an interesting hybrid of old metal and contemporary rock … They knew the market and themselves so well and were all such good musicians that it made the process much easier."
Chung reveals that the band's latest batch of songs "bites a lot harder". "It's everything that made the Bamboo Star sound [but] pushed to the next level, so the riffs are hotter and faster, the grooves have even more of a funky undertone, the songwriting and arrangement is hookier, and the overall production brings a lot more power to these songs."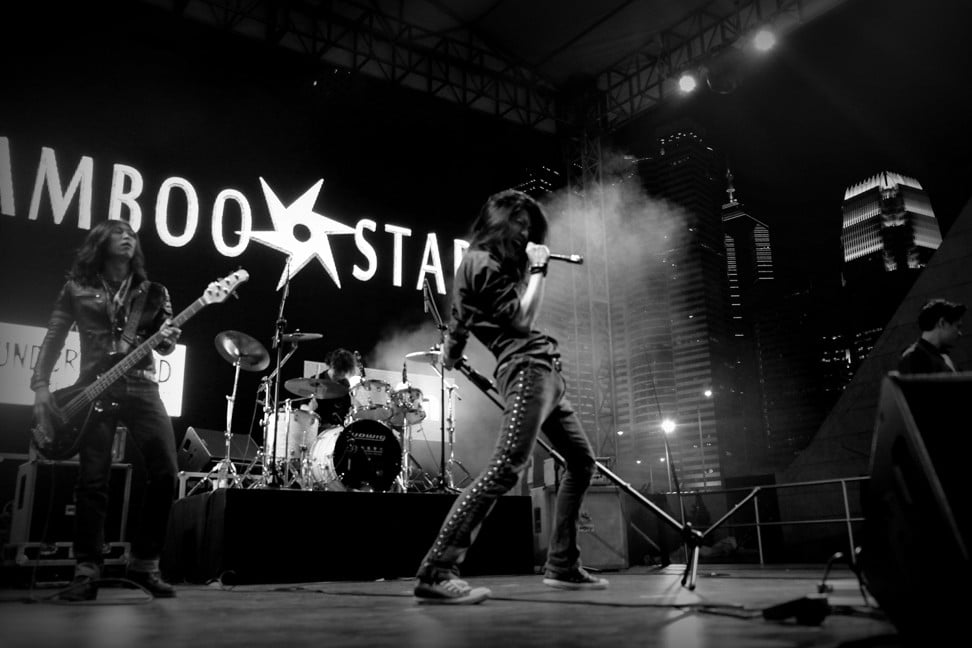 The band incentivised and thanked campaign backers with promised rewards, which included copies of the album, tickets to the launch party in April, merchandise items, and even a kung fu lesson from frontman Chung, a certified wing chun instructor.
Now, Chung hopes to both elevate Hong Kong rock to the global scene while encouraging other local bands to look beyond the city to further their careers.
"There are so many talented musicians and so much incredible music coming out of the Hong Kong rock and metal scene," he says. "With the tools available to musicians now, it is a good time to garner international attention. All ships rise with the tide, so I would say we need to collectively make more noise, push for a stronger scene domestically and find more avenues online."
Local groups have long fought to gain attention outside Hong Kong, but if there's one band that stands a chance, it's Bamboo Star. Their album launch party for campaign backers will be held at the Fringe Club in Central on April 7.