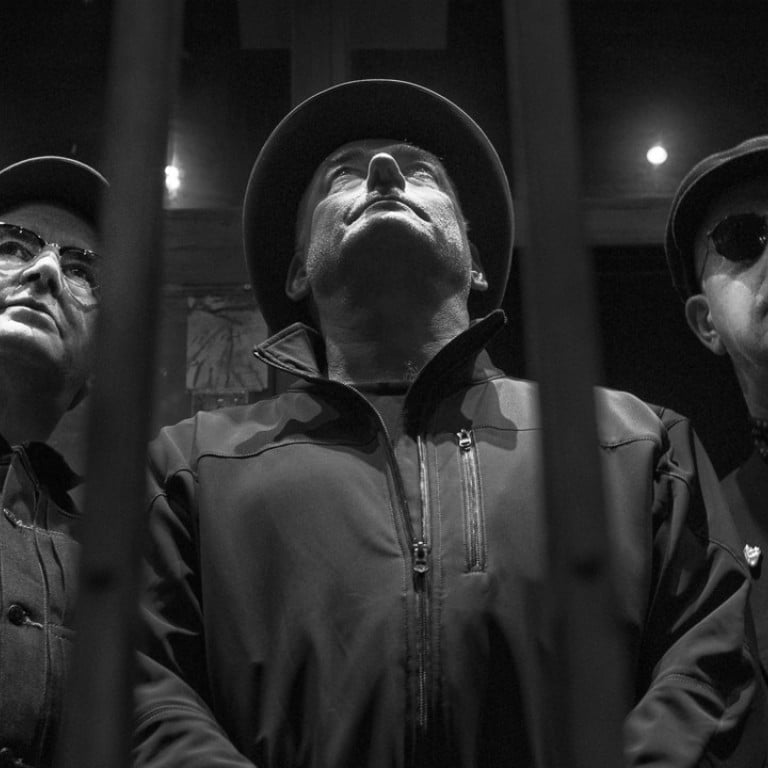 British 1970s punk legends The Ruts DC on making their Hong Kong debut at the Fringe
Bassist and songwriter John 'Segs' Jennings talks about anger, positivity, the early days of punk, the band's involvement in the anti-fascist movements of the 1970s and the excitement of their first visit to Hong Kong and Japan
The Ruts were probably the angriest band of the 1970s punk era. They spat their anti-establishment lyrics with a venom the art-school kids in The Clash could only dream of.
The good news is that, four decades later, they're still raging. If that wasn't obvious from title of their latest album, Music Must Destroy, then long-time bass player and songwriter John "Segs" Jennings paints it clearly in an interview ahead of the punk band's first performance in Hong Kong the end of the month.
"What it's about to me, right now, is trying to fight back – still – against a whole corporate view of life," says Jennings, who brings a reformed and renamed version of the band, Ruts DC, for a show at the Fringe Club on January 31. "We've come back with an album and, you know, I'm surprised at myself, while writing all the lyrics, that I'm still quite angry."
Now an amiable gent living in south London, Jennings is far from the wild kid who helped pen anthems such as Babylon's Burning and Staring at the Rude Boys, songs that lacerated the establishment of 1970s Britain and helped usher in a brasher, politicised version of punk.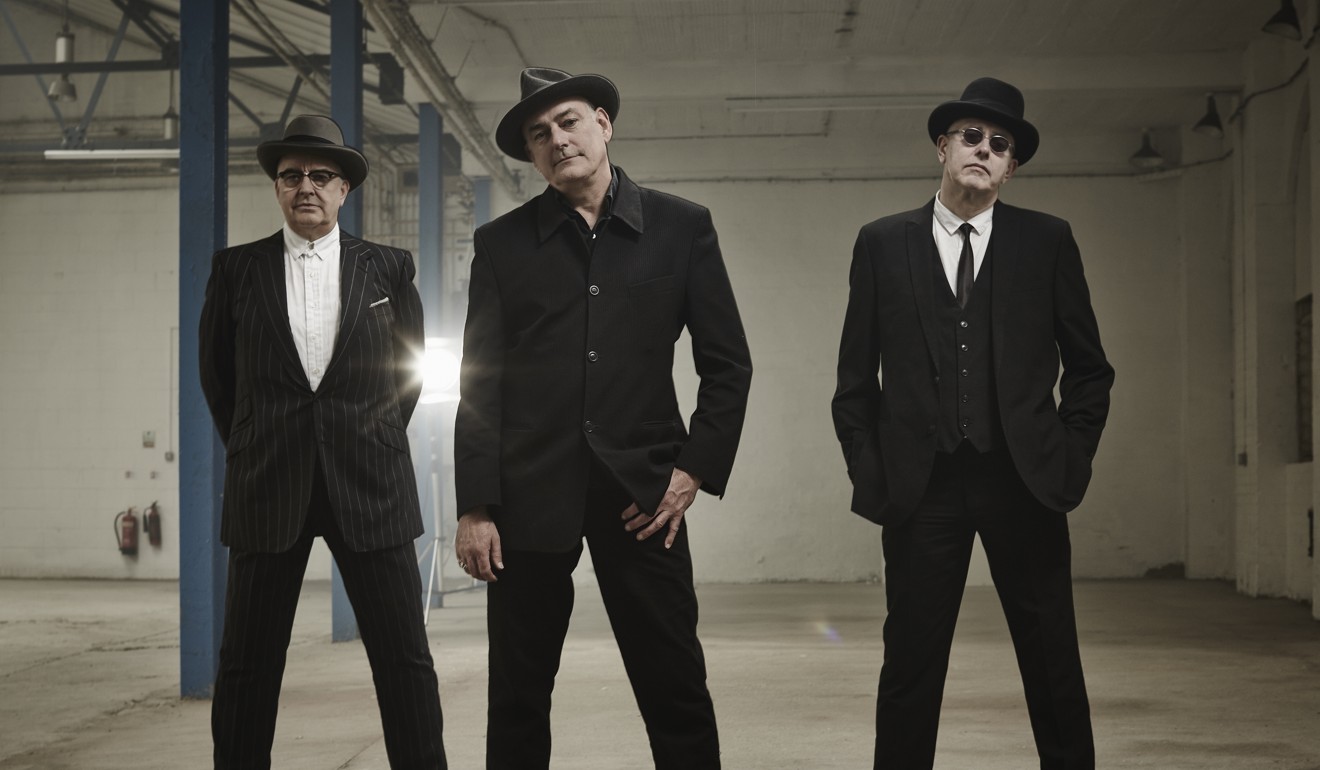 The scruffy clothes may have been replaced by sharp black Blues Brothers suits and fedoras, and the screams have given way to humorous banter, but the punk ire still seethes in his heart.
"It's about anger, but to me it's also about providing – as a 61-year-old punk – part of the solution as well," he explains. "I'm trying to be more positive in the songs. Back in the day it was more about complaining. Now we're trying to give some sort of solution."
If punk was a genre made for and by outsiders, then The Ruts were the ultimate punk band. They were never part of the scene's starry establishment, eschewing the fashions worn by the bigger bands and sticking to what mattered – the music.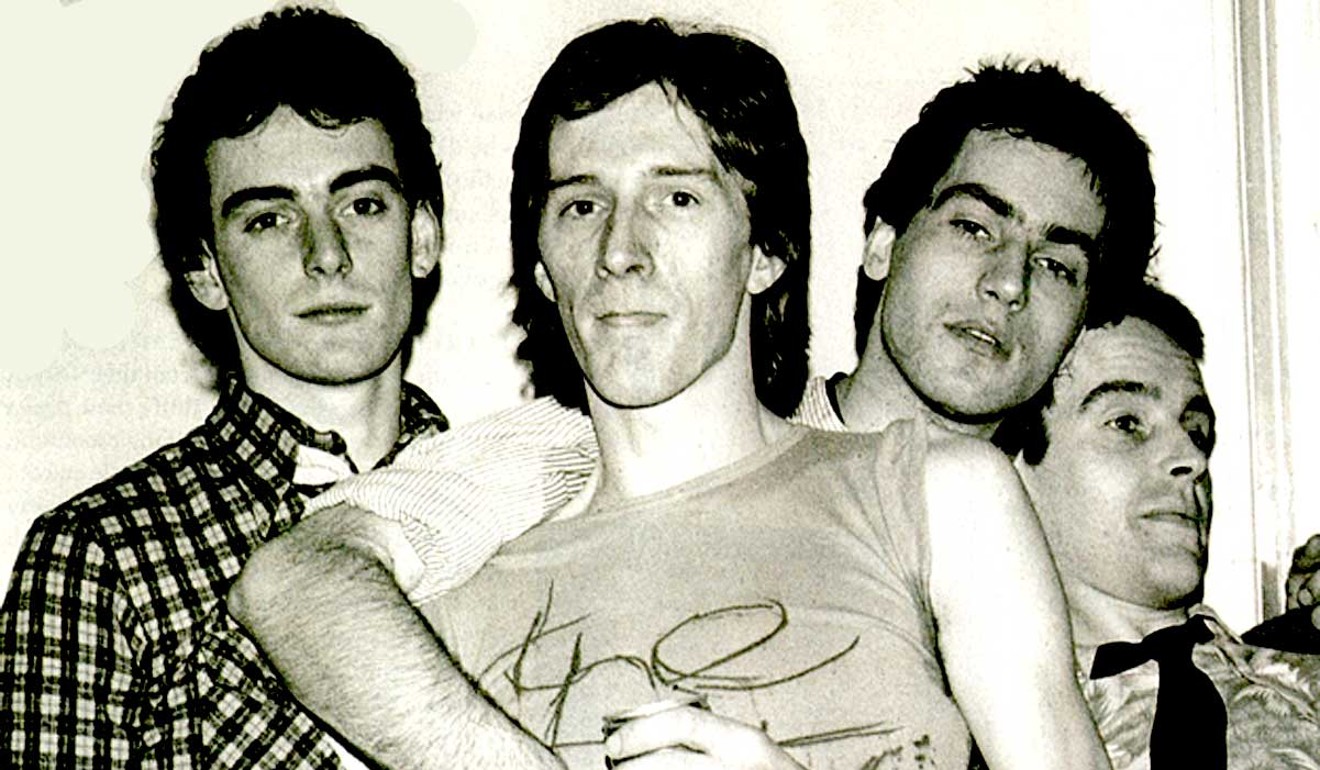 Formed in 1977 after the members met in record shops and at gigs, the Ruts began life in west London from the embers of funk covers band Hit and Run. Their early tracks played clumsily on punk's reputation for loutishness –
I Ain't Sofisticated
was one such gem – until Jennings was recruited and they began refining their sound to better reflect the political anxiety of the times.
After being noticed by legendary radio DJ John Peel, their stock rose and the next single, Babylon's Burning, entered the UK top 10. A few more charting singles and a hit debut album kept the Ruts in the public eye for a year until singer Malcolm Owen was sacked when his heroin addiction spiralled out of control.
In their prime, they were among Britain's most exciting live acts, their direct, angry songs matched only by their take-no-prisoners attitude. One of the first bands to openly fuse punk and reggae – they were indelibly linked to Misty in Roots, with whom they recorded and toured – the Ruts were vocal in their support of anti-racist causes.
"The main thing was to kick back against the establishment and we quickly went from a sort of faddish thing to quickly getting involved with some big movements," he remembers. "It was a breaking down of the barriers.
"Everybody was welcome … it wasn't just that you had to turn up with pink hair or else you couldn't get in. We used to get Sikhs, black, white – everyone. We'd have bands that were like dancing drum bands. It was an amazing cultural eye opener for me, being from Southend [a town in Essex, eastern England]. All the outsiders were embraced – a lot of people who were freaks got the confidence to be in bands."
Unfortunately, that open-to-all ethos meant punk attracted a less savoury element, usually in the form of right-wingers attracted by the aggressive music. Jennings even remembers that as a positive.
"A lot of people from back then were a bit BNP," he says, referring to the British National Party, a fringe, far-right, racist political party in the UK. "They grew up in places where it would be very difficult not to be like that. But people would come up to us afterwards, and say the music changed them. So when you do get things like that, you know the music is strong."
Owens' death from an overdose in early 1980 precipitated a series of line-up changes that never managed to recapture the band's early excitement. Later that year, after a string of disappointing record sales, the band changed its name to Ruts DC, from the Italian "da capo" meaning from the beginning. They trudged on until 1983, when they split.
"The only thing I regret from that period is losing that unity – that sense of [racial] unity in the scene," Jennings says. "Now, you just don't see that unity of spirit any more."
Ruts DC reformed in 2007 after name checks from succeeding generations of punk bands convinced Jennings and founding member Dave Ruffy that there was a market for their music.
If it was hard making a success of the Ruts' brand of hard-hitting politicised punk in the 1970s and 1980s, it's even harder now. CD sales have all but dried up and streaming pays the band 0.0002 pence per play. Most of their money is made from local gigs and merchandising, including sales of vinyl records, the pressing of which the band has to organise.
But for Jennings, that's part of the fun – keeping close to the original punk ethos of doing things yourself. And it doesn't get more fun than when the band plays overseas – even if it is often for little or no money.
"It's about adventure," he beams as he anticipates the band's Asian tour, which will also take the Ruts DC to Japan for the first time. "It's great; you know it's going to be really tiring but we'll come back enriched people."
Ruts DC, Jan 31, 7pm, Fringe Club, 2 Lower Albert Rd, Central, HK$380 (advance), HK$450 (door)